Amandela A.
Amandela has always preferred a creative environment, both personally and professionally. After working for designers and studying at Houston Community College, she has gained experience that includes a variety of design work from space planning, procurement of furniture and fixtures, and digital design. As an entrepreneur, she truly enjoys building relationships with clients and fellow industry professionals, which is grounded in positive engagement and attentive listening.
What drives you to design?
The sense of peace I feel when I walk into my home is what drives me to design. I want each and every client to feel that same sense of peace and comfort that I feel - when your space reflects who you are. It's freeing. That feeling is what drives me to design.
Tell us your biggest design secret:
Start with a statement piece. I tend to start with big statement items first. Which for me, is the rug, drapes or a piece of art. It could be a family heirloom or vintage piece. Those things can pull the space together. From there, I pull inspiration through shapes, colors and textures. Besides, it's easier to pick your rug first and let it inspire the rest of the space.
From where do you draw most of your inspiration?
I draw my inspiration from life, from art, and from history. I can draw inspiration from anything. Sometimes I'll hear a song and it can inspire me. I think it's important to listen to that part of your soul that gets inspired and follow it. There are no limits when it comes to design. Creativity has no bounds.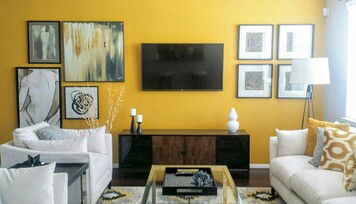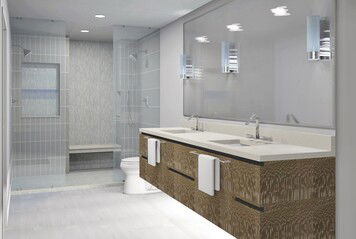 Master Bathroom Rendering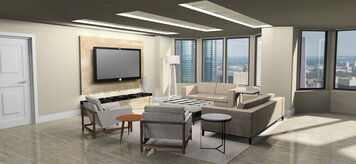 Penthouse Living Room Rendering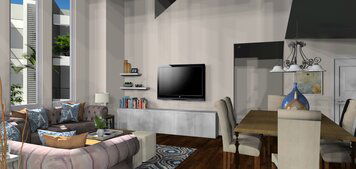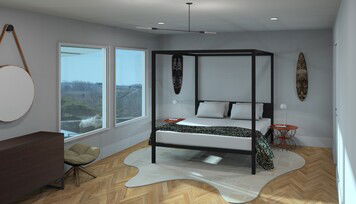 African Inspired Bedroom Rendering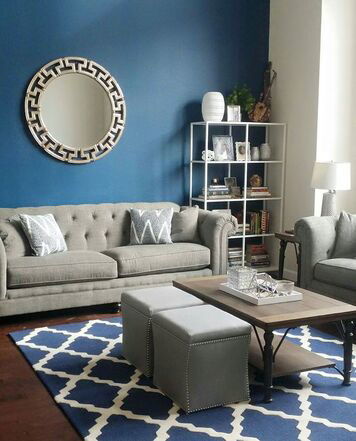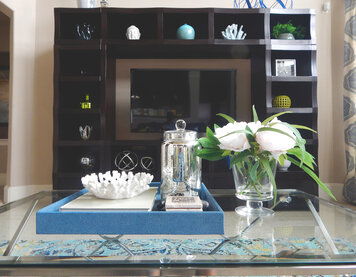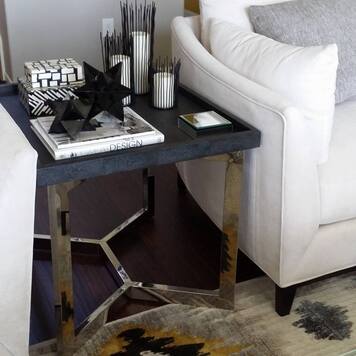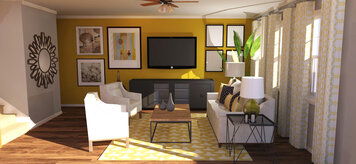 Yellow Living Room Rendering