Ally L.
Studying Interior Design and Architecture has truly cultivated Ally's keen eye for design and creativity. She loves to showcase a fashionable design style that becomes a unique version of each of her clients, whether it's dining room furnishings or a full apartment renovation. She truly loves to construct her designs to form a creative way of living for anyone on any budget.
Describe your go-to style:
My go to style is a blend of Modern and Transitional Styles. I like to call it a fashionable way of designing a space. Creating something sleek and chic, and designing a creative way of living for anyone to enjoy.
What drives you to design?
Seeing my work come to life is truly amazing, and being able to help someone create the space of their dreams only gets better and better each day.
We know you love designing, but what about it do you love most?
I love creating a space that is cohesive and fashionable. A room that truly stands out and gives the wow factor to anyone. Being able to create a space like that for anyone in any budget and them truly falling in love with it is a huge reason I love designing.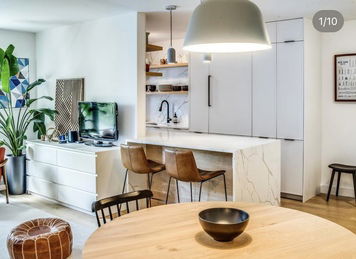 Brooklyn Kitchen, Living Room & Dining Room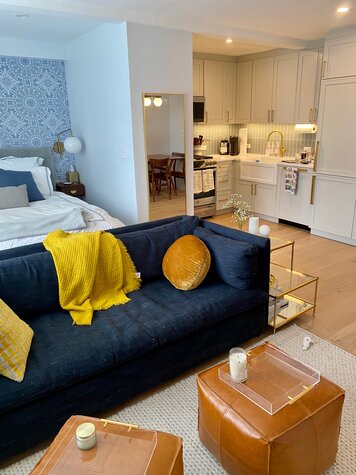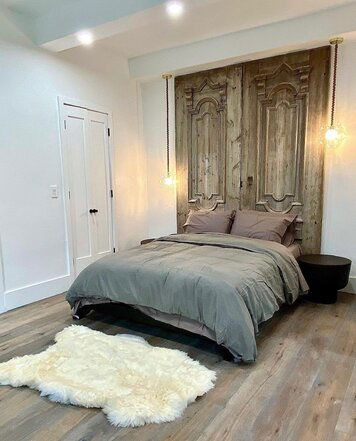 Upper East Side Eclectic Bedroom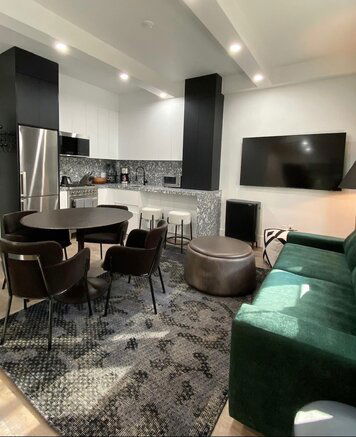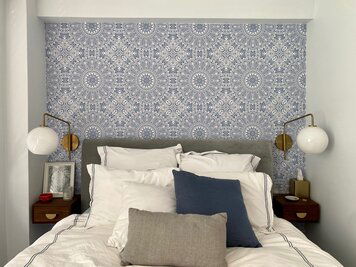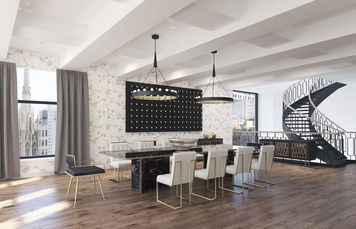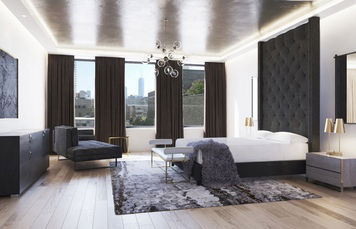 Manhattan Bedroom Rendering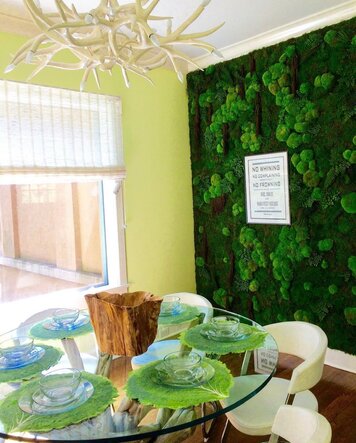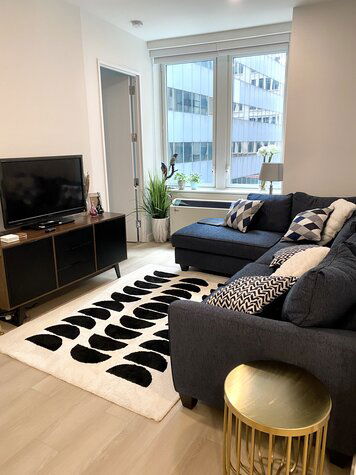 Financial District Living Room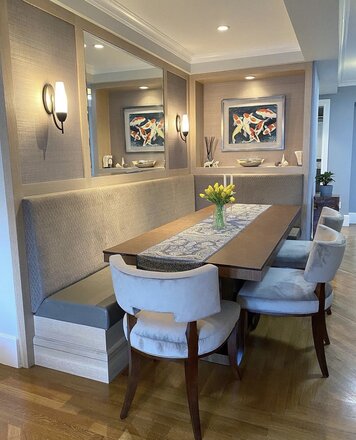 Upper East Side Dining Room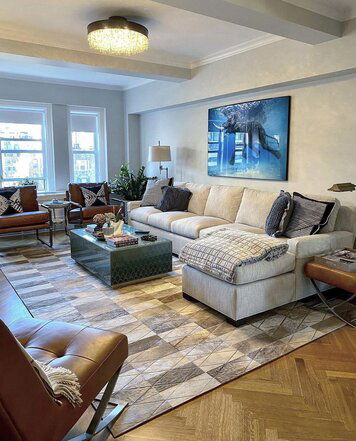 Upper East Side Living Room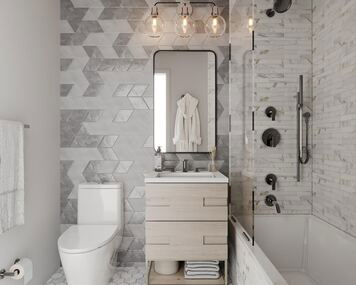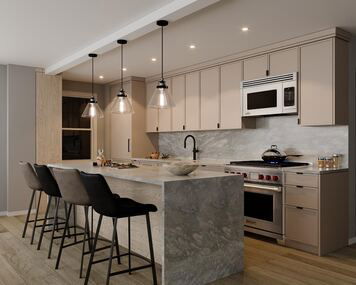 Manhattan Kitchen Rendering