Alexa H.
Alexa H., a friendly and talented interior designer, has spent the last decade perfecting her craft in model home design. Known for her warm and approachable style, she collaborates seamlessly with distinguished home builders, skillfully tailoring each project to suit diverse design styles and budgets while infusing every space with charm and character.
What drives you to design?
Design, at it's core, is a fusion of beauty and function. My favorite part of any project is starting with a problem and finding an aesthetic solution that provokes the end user. Collaborating with my clients and providing a space that they feel connected with is the ultimate goal.
Describe your go-to style:
In my design career I have worked with many styles: farmhouse, modern, glam, rustic, transitional, eclectic, and many iterations of each. My current go to style is starting with a strong modern, neutral palette and mixing in traditional, collected elements. While modern design is fresh and updated, traditional design adds a classic touch that creates warmth and timelessness.
Tell us your biggest design secret:
In design, I love layering elements to create cohesive spaces, considering focal art, wall color, furniture, soft goods, and accessories to achieve harmony and connection. When designing with a focal art piece, I consider wall color, furniture, soft goods, and accessories, ensuring harmony and connection throughout the space.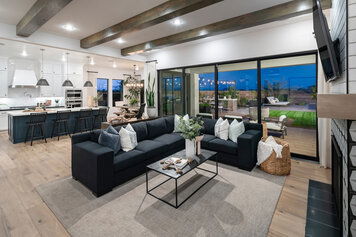 Modern Farmhouse Living Room and Kitchen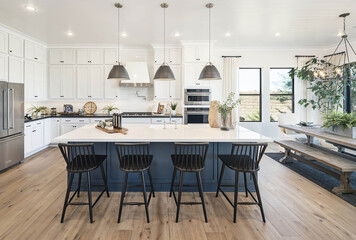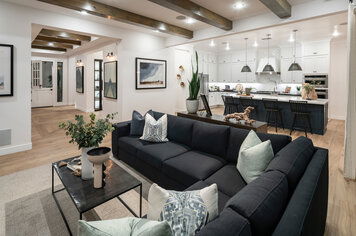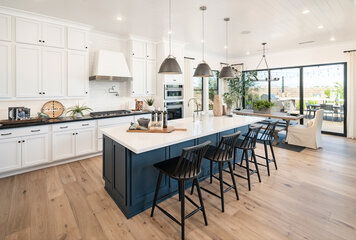 Modern Farmhouse Kitchen and Dining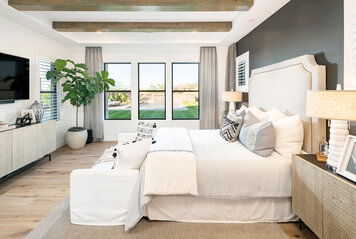 Modern Farmhouse Dining Room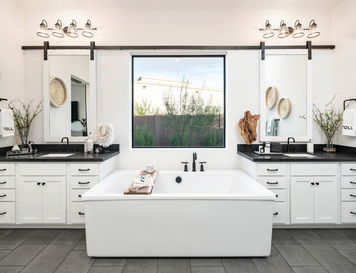 Modern Farmhouse Primary Bath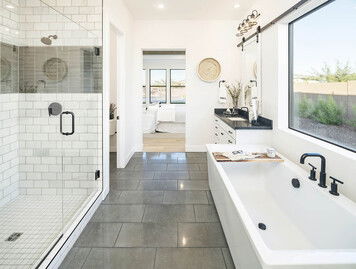 Modern Farmhouse Primary Bath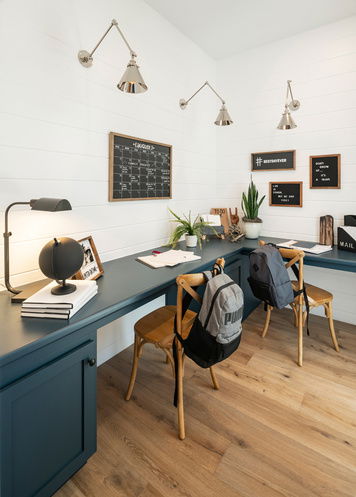 Modern Farmhouse Study Corner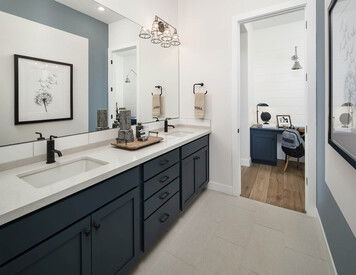 Modern Farmhouse Kids Jack and Jill Bath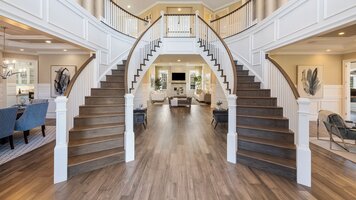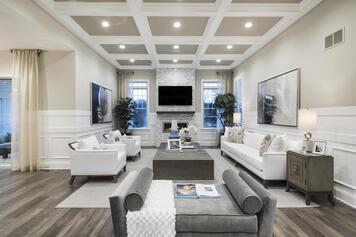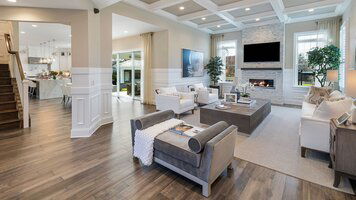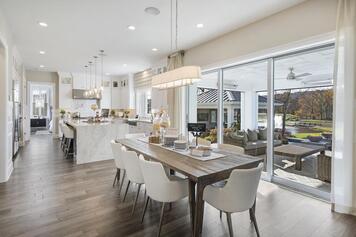 Traditional Dining and Kitchen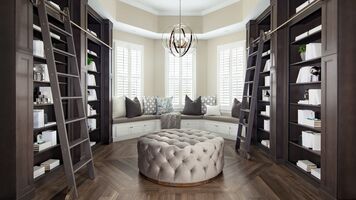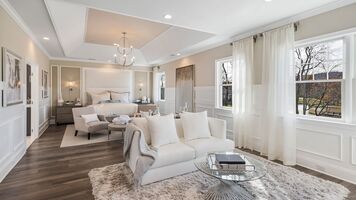 Traditional Primary Bedroom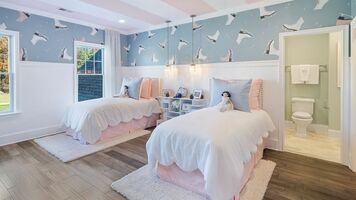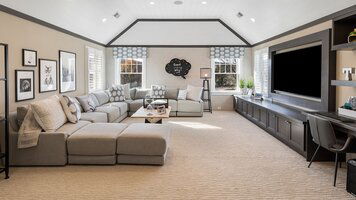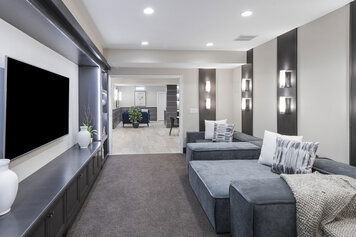 Traditional Movie Theater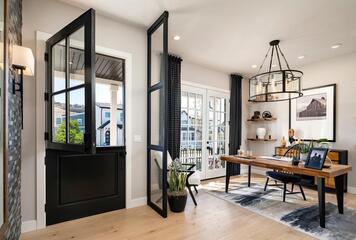 Modern Farmhouse Entry and Office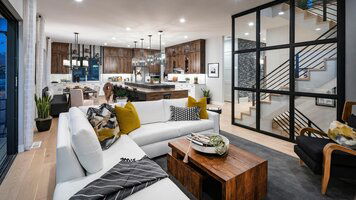 Modern Farmhouse Living Room and Kitchen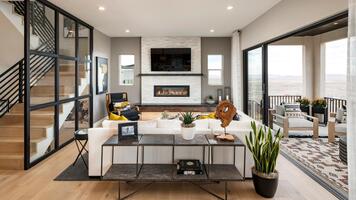 Modern Farmhouse Living Room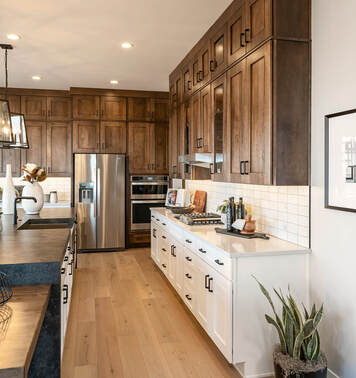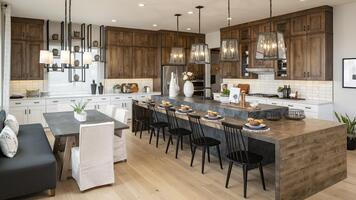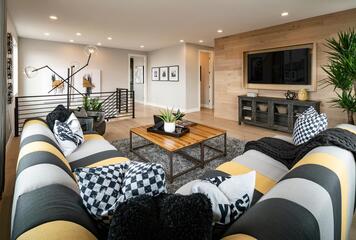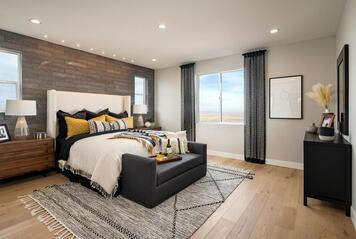 Modern Farmhouse Primary Bath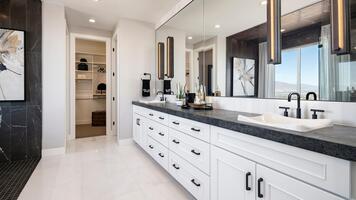 Modern Farmhouse Primary Bath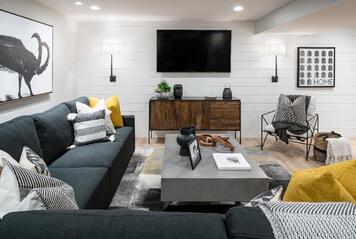 Modern Farmhouse Basement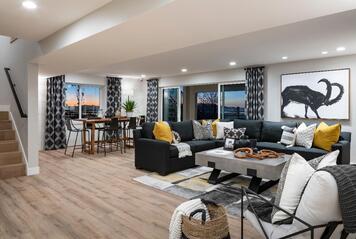 Modern Farmhouse Basement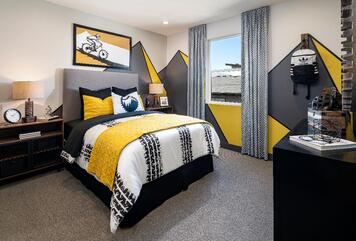 Modern Farmhouse Kids Bedroom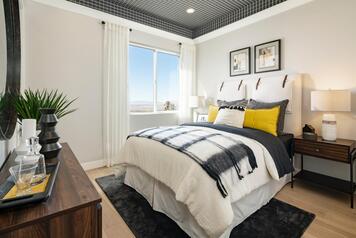 Modern Farmhouse Guest Bedroom