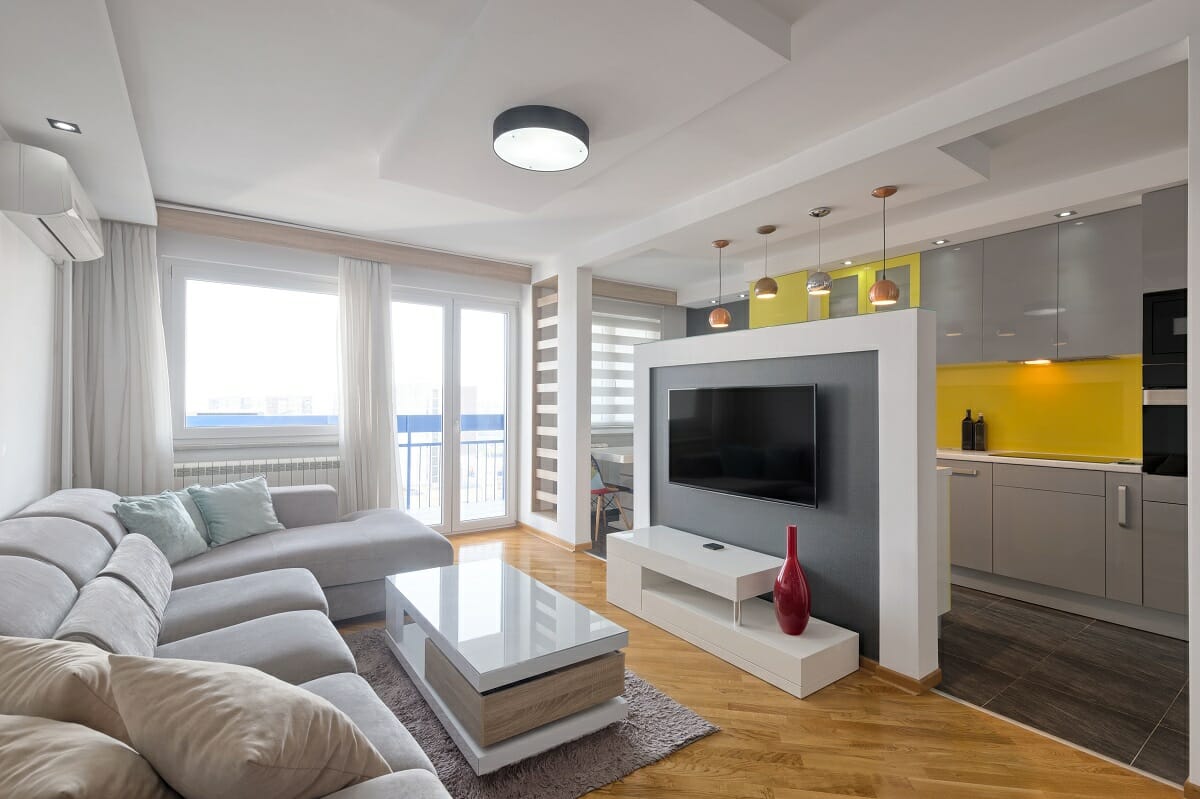 Some architects stumble on interior design and never look back. That's Rajna Salevic! Both precise and highly creative, she's driven by paving ways to the perfect space for clients. Beauty, life, and comfort thrive in her designs as a result. Read on to get to know this bright and witty virtual interior designer!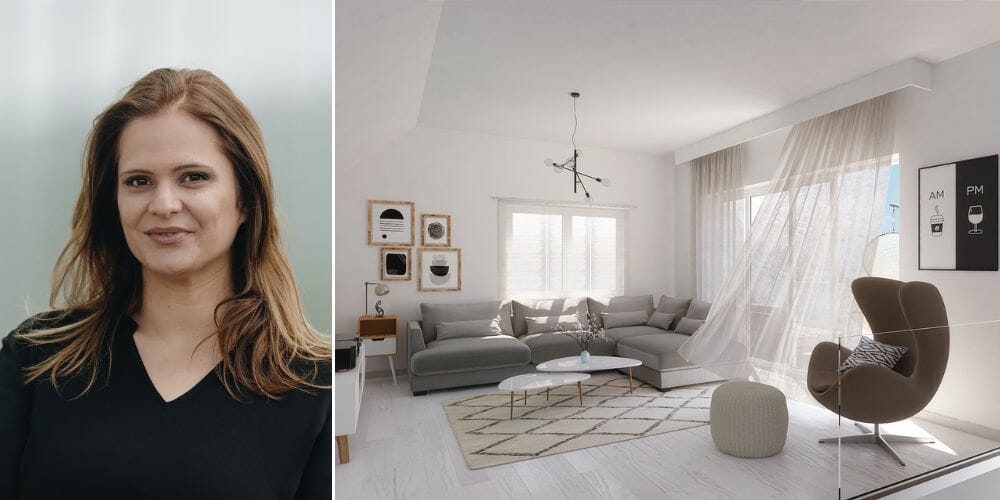 Vibrant and excited to work on projects big or small – Rajna is an ace on anyone's team. She excels in helping clients find their style voice while using her technical skills and intuition to perfect each room. She's an avid fan of hybrid styles, like transitional and modern coastal, and adores mixing looks above all.  
Did traditional and online interior design always interest you?
No, it took a while for me to get to interior design. In high school, I was good at math and art. So, when it was time to decide where I'd love to take my future education, I multiplied math and art. And that's how I got into architecture. 
Everything was going according to plan. I graduated in architecture, got a master's degree, and worked as an architect for the first five years of my career. However, that journey took me to the interior design industry, where I fell in love. 
Love Rajna's stunning style of interior design? Then, Get Started with Rajna on designing your dream interior today!
Since then, I've been working as an interior architect on all aspects of residential projects. This includes anything from initial concepts to developing two- and three-dimensional technical presentations. Of course, product procurement and following designs right through to completion also form part of the job.
How would you define your design style?
This is tough to pin because I love so many! It can go from modern to contemporary, Parisian to coastal, and bohemian to eclectic. Overall, however, my style is transitional. Although I enjoy designing many styles, transitional interior design makes for a dream project. This is especially true when it comes to mixing styles. 
Who or what influences your work?
When it comes to who, it's the client. It's all about the client. I enjoy helping people live in beauty and comfort, so I put myself in their shoes to understand their needs and desires. A happy client equals a successful project. Even if the designer leans toward different choices, they must be mindful. A designer must always do their best to combine their sense of styling with the client's vision to accomplish the best results.
Regarding what, the independence in the designing process drives me! After working for some time on architectural projects, I got my first interior design project. I felt such freedom to use both my talent and creativity. It became my passion. And that's why I decided to change direction and develop my career in interior design.
What's a must-have item you make sure your interior designs include?
Since I'm an architect first, my designs connect the architectural renovation and the interior picks. This includes everything from finishes to furniture and decor selection. I always strive to show this in my designs. At times, though, the structural renovation is complete or the property is brand new, so it will remain as it is.
What is a recent design trend that you love right now?
I adore many trends – especially when they're within a modern-luxury, modern-coastal, or transitional style. It also makes for a dream project when a client requests one of these styles. 
A favorite of mine is when a client gives you the freedom to get the most out of yourself. If you can explore your talent, creativity, and experience, it has a wonderful outcome. Usually, these agreements have the best turnaround and results for both sides. 

If you had to pick a favorite room in your home, which would it be and why?
When designing, I focus on the client's privacy, comfort, and what they love to do to stay and feel relaxed. With that in mind, I'd pick my bedroom and master bathroom. When it comes to projects, I get to know the client first and then determine which rooms need attention. It's so that I can amplify the client's comfort and create a stress-free environment. Each room could be a favorite! 
What is your favorite design magazine or blog, and why?
There are so many. I source by subject, style, and vendor. Some include Dezeen, Arch Daily, Architizer, Dimensiva, Architectural Digest, and many, many more!
What is the best thing about being an interior designer?
Being an interior designer is a blessing. Actually, it's a dream job. You can bring all aspects of yourself to each project. Your personality, talent, and expertise come together to provide beautiful designs. Combined, these elements also make homeowners feel happy, relaxed, and comfortable.
What was your first big project, and what was your favorite part?
I have been getting recognition for many projects. It is hard to point out only one big project, as each has its meaning. However, a few have been extra special. A couple of projects fulfilled my design dreams. More specifically, their requirements precisely matched my favorite styles. Namely, modern-luxury, modern-coastal, French contemporary, and Transitional.
I enjoyed working on these because I could give more of myself and achieve extraordinary final results. Seeing the clients' satisfaction fulfilled me as an interior design professional. Every project's challenges were inspiring and motivating. They formed stepping stones to getting the final design even better than initially envisioned.
How do you manage challenges that come up during a design project?
I am persistent and highly determined to overcome challenges that arise during the design process. Through the years, I've gained many skills, like attention to detail and flexibility. Often, it's vital to adapt to any style and requirements to connect the room's function with the environment.
My skill set helps me to spot possible obstacles and suggest resolutions upfront. From there, I can test how each would work before I determine which is the best for the project and the client.
What do you like about being a virtual interior designer?
Online interior design goes beyond the boundaries of traditional interior design. It gives designers the opportunity to work on various projects and gain international experience. The process is also shorter and smoother. So it provides designers flexibility to design more homes at the same time.
Since I love the architectural portion of projects, I work part-time as a traditional as well as a virtual interior designer. Being involved in both fields fulfills my professional need to grow in the architecture and interior design industries. 
Want to team up with an online interior designer and decorator? 
If you like her style, start a project with the skillful Rajna today! Or, schedule a Free Online Interior Design Consultation, and Decorilla will help find your perfect virtual interior designer!

[images: 1-20]