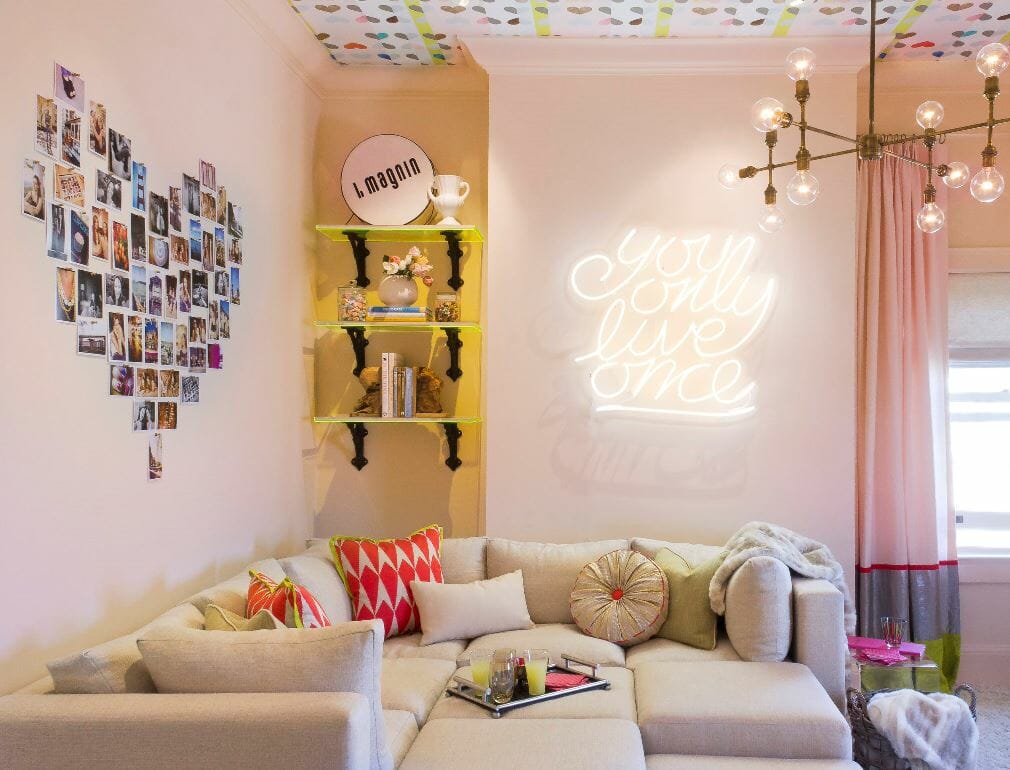 No matter what your relationship status is, it's always a good idea to spread some love around your home. A home filled with love equals a happy heart. With the day dedicated to love quickly approaching, our designers gathered their favorite tips for adding the perfect minimal and sophisticated touches to your home. Dive in and check out these unique Valentine's Day home decor ideas.
1. Valentine's Day Home Decor Ideas: Oversized Heart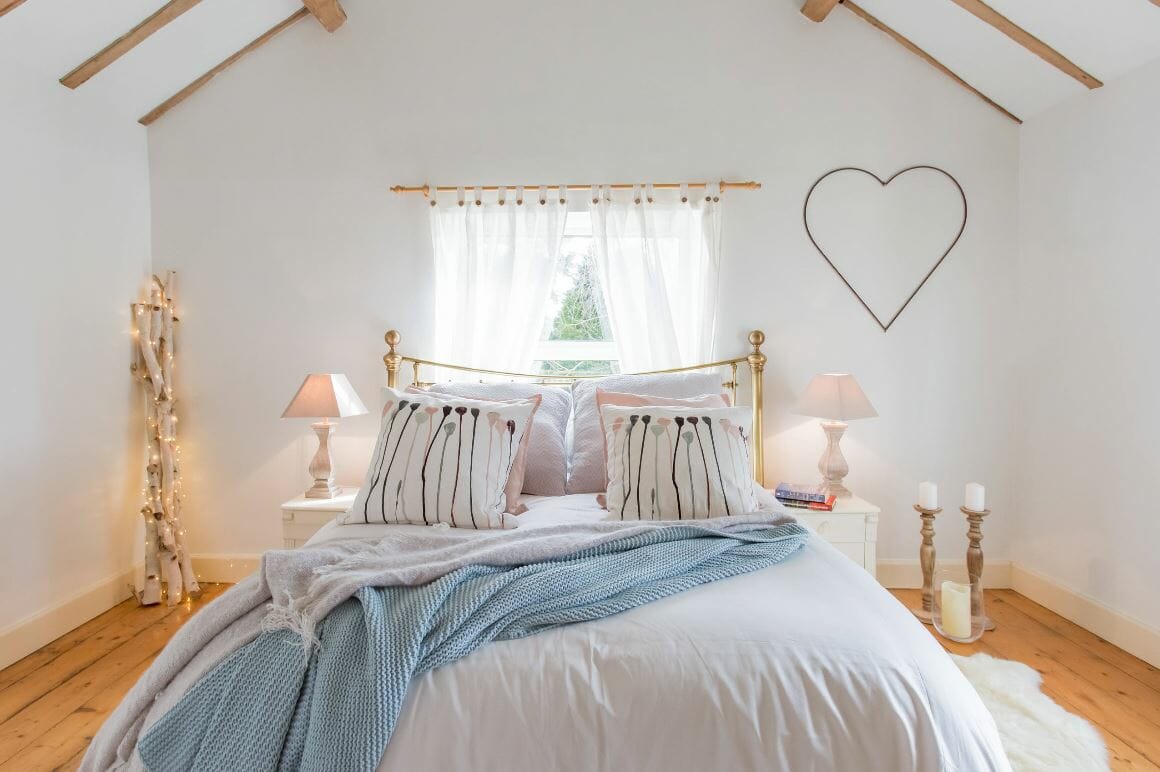 It's no secret that hearts are in the majority of Valentine's Day decorations. After all, that's the most literal representation of love you can get! To make a big impact without a lot of décor, think large scale. An oversized heart on the wall is a great way to draw attention. Keep in mind the color palette of your room and coordinate with that. Valentine's Day home décor doesn't have to be pink or red.

2. Flowers Are Always A Good Idea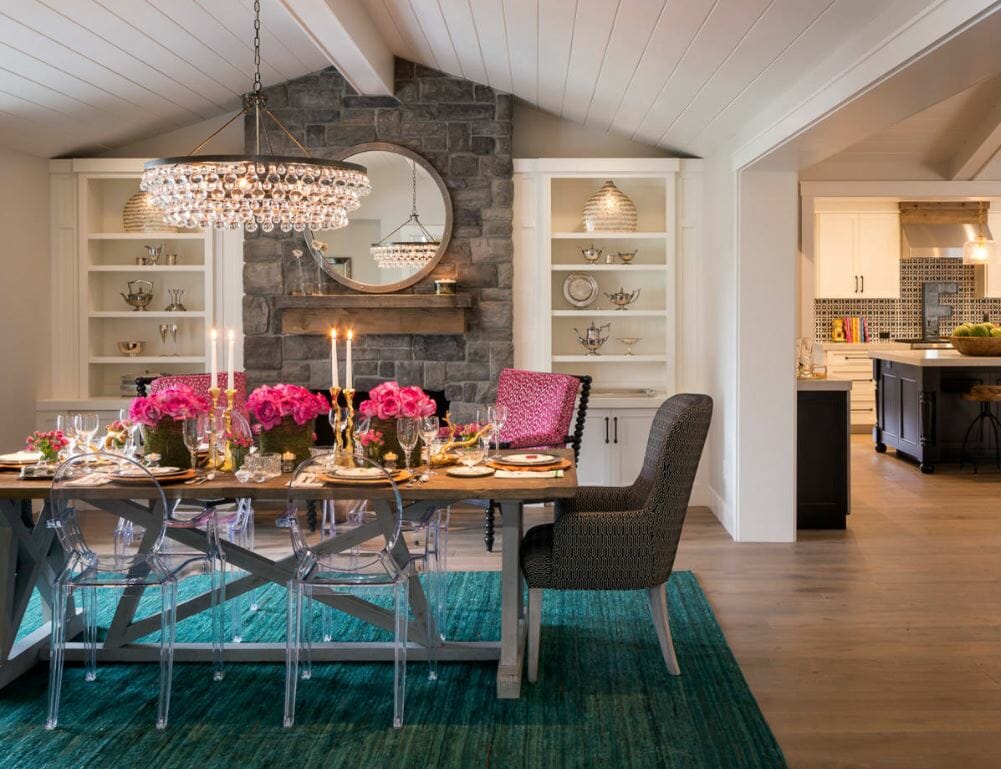 In tried and true Valentine's Day fashion fresh flowers are always a good idea. Not only will they bring a sensational smell into your home, but they're bound to put a smile on your face. Don't worry if real flowers aren't your thing. Faux flowers are just as good! If you choose to use faux consider incorporating a candle that smells like fresh flowers. It will fill your home with the scent and you can enjoy the flowers for much longer!
3. Pink Accents With Rugs And Pillows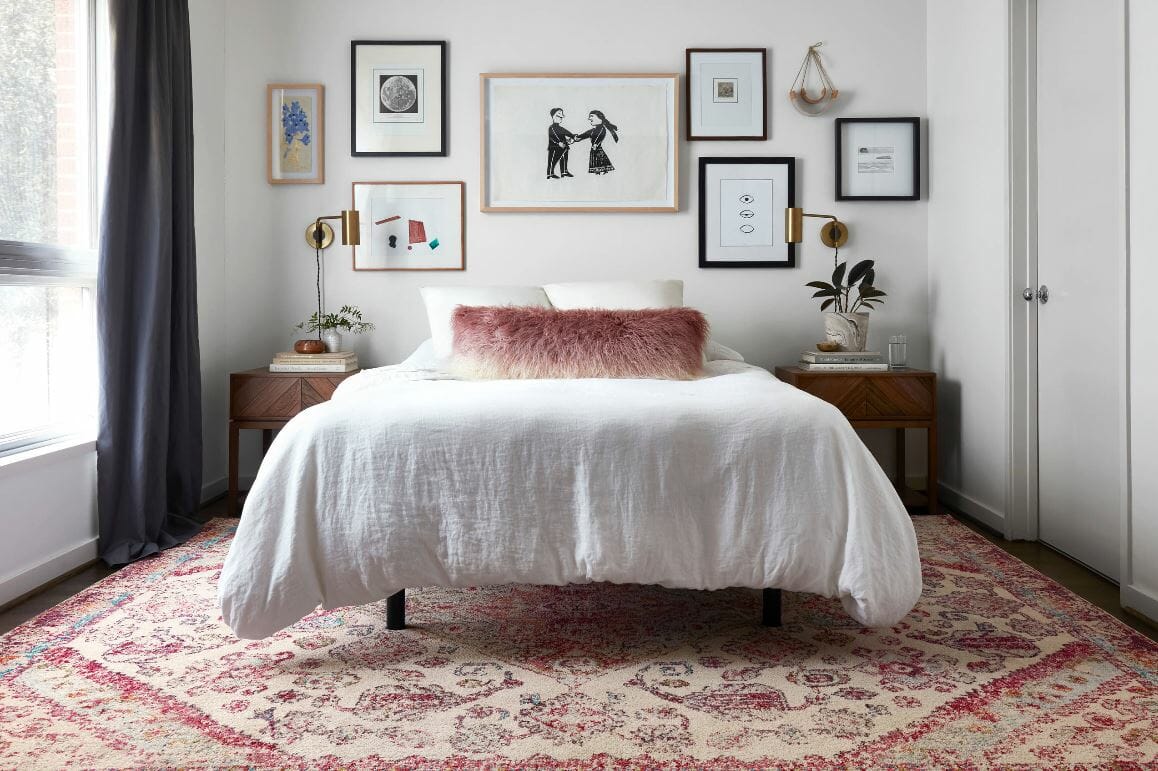 Valentine's Day home décor can be approached with a more abstract perspective too. Incorporating pink or red accents in your home gives off the valentine's vibe without being too literal about it. Accent pillows are one of the most common and useful ways to incorporate holiday home décor without being too overpowering. Apart from pillows, rugs are also a great way to incorporate all the warm and lovely colors associated with Valentine's Day. Swapping out rugs and pillows based on seasons and holidays will keep your home feeling fresh all year long.
4. Let The Love Stories Do The Talking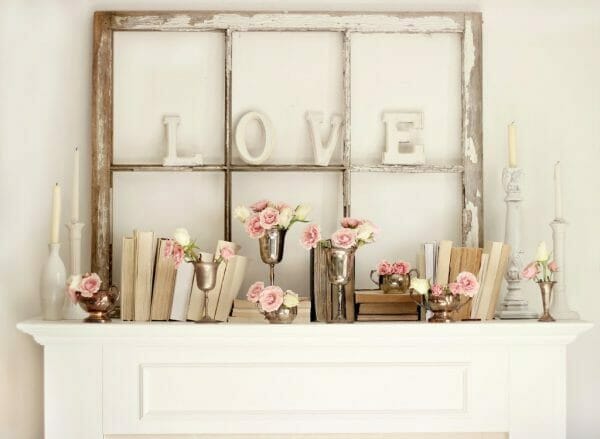 If you started your Valentine's home décor ideas search on Pinterest. You may be scared, very scared. The results show over the top and in your face Valentine's décor that feels like it should be used in a classroom, not your home. This year, think simple. Where do some of our favorite love stories come from? Books! There are so many uses for books in décor and Valentine's Day is no exception. To keep a uniform look, turn the book around and display the pages instead of the spine.
5. Valentine's Day Home Decor Ideas: Switch Out Art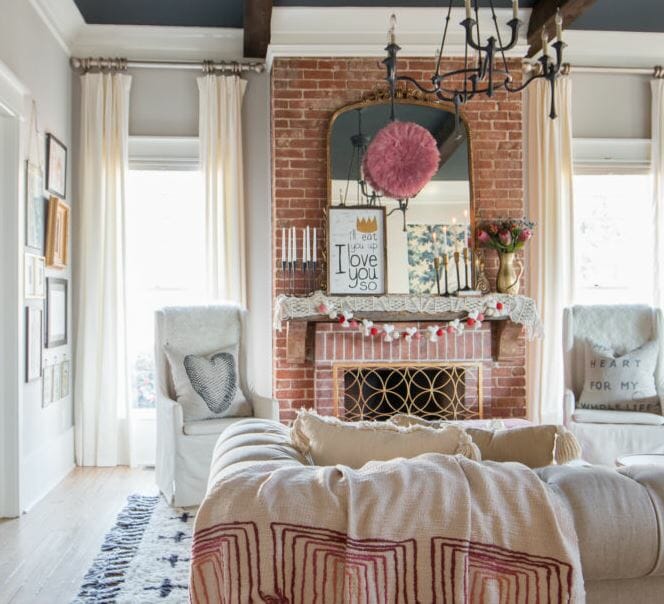 Our final Valentine's décor idea is perhaps one of the best ways to seasonally decorate without making much of a fuss at all. You most likely already have art displayed in your home, so why not switch it out seasonally! It can be as simple as pressing print and you instantly have festive holiday home décor. One of our designer's favorite examples of swapping out art is utilizing a gallery wall. Hearts, quotes from your favorite love stories, or even photos of floral arrangements give off the perfect Valentine's Day vibe.

With these five simple tips decorating for Valentine's Day is easier than ever. If you need help beyond seasonal home décor, Decorilla's talented team of designers is here to help with all your interior design needs. Schedule a Free Consultation with a Decorilla Interior Designer Today to get started!