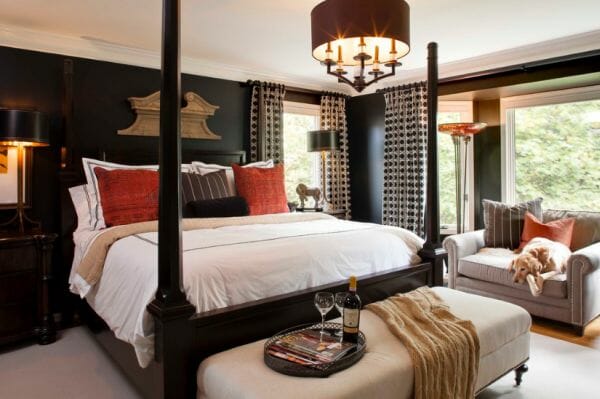 Beyond the red hearts and box of chocolates, romantic interior design is a cozy and attractive style that can last year long! Think the senses. With a focus on what we can see, smell and feel, a space can be enhanced sensually and leave you feeling happy and loved.
Here's how the style breaks down:
1. TACTILE TREATS
Romantic interior design calls for pieces that feel good to the touch. Soft and soothing tactile elements create sensuality that is always welcome in the haven of home. Here are some ways to accomplish this:
-Faux fur accents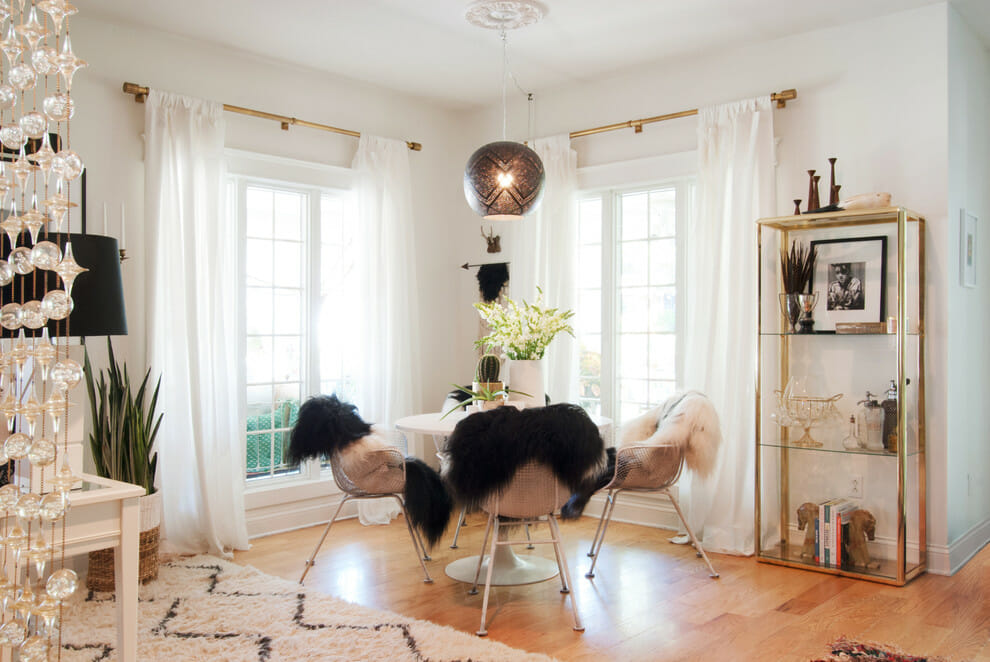 -Spa like bathroom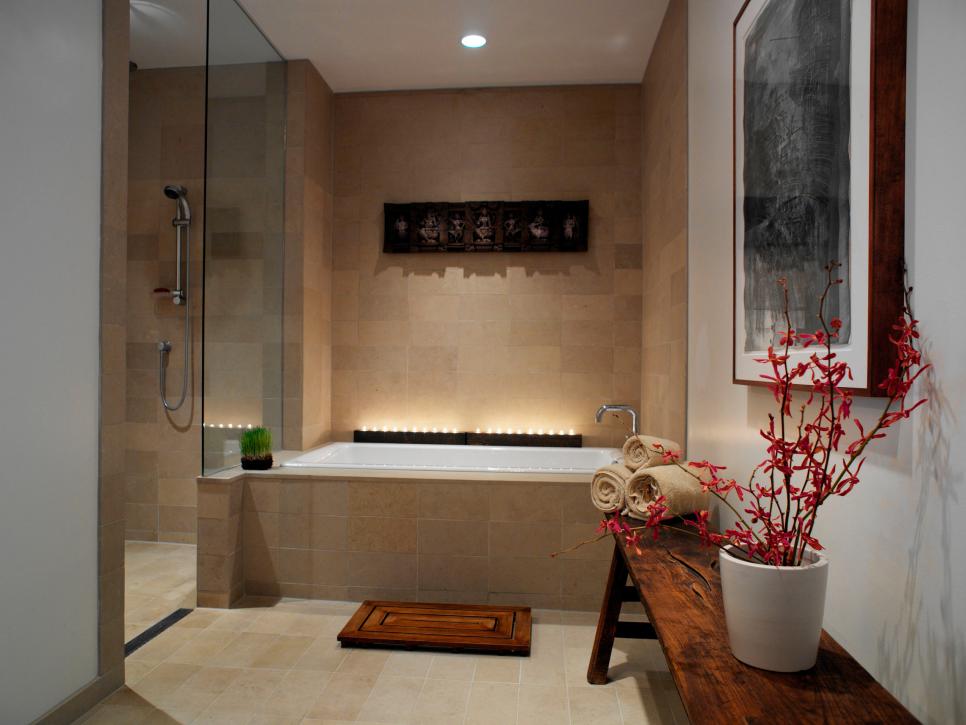 Going to a spa is a luxurious experience where the body is pampered and mind eased. A tub to soak in is ideal, but a spa like quality can come through with scented soaps and oils, extra soft towels and yes, candle pillars or votives for lighting.
-Soft furnishings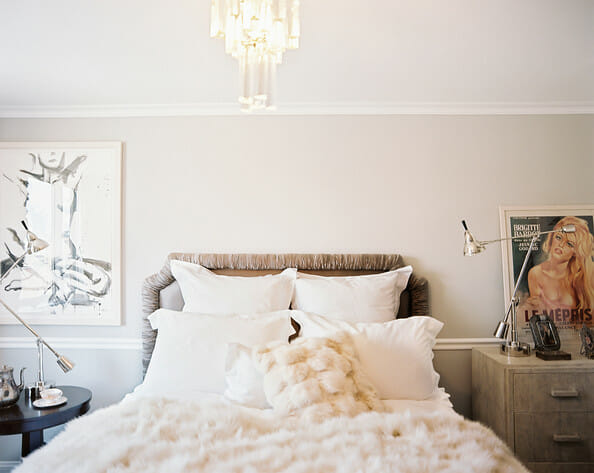 Whether it is silk or high quality cotton sheets on the bed, a marino wool throw across the sofa, or a nice high pile rug for warm and cushy underfoot, soft furnishings truly add to a romantic interior design. The textural quality of these pieces bring an added comfort and overall aesthetic to a space. 
Still on trend, faux fur accents are not only lovely to look at but nice to touch. This finish is great on pillows and small ottomans offering immediate softness to a space.
2. MOOD LIGHTING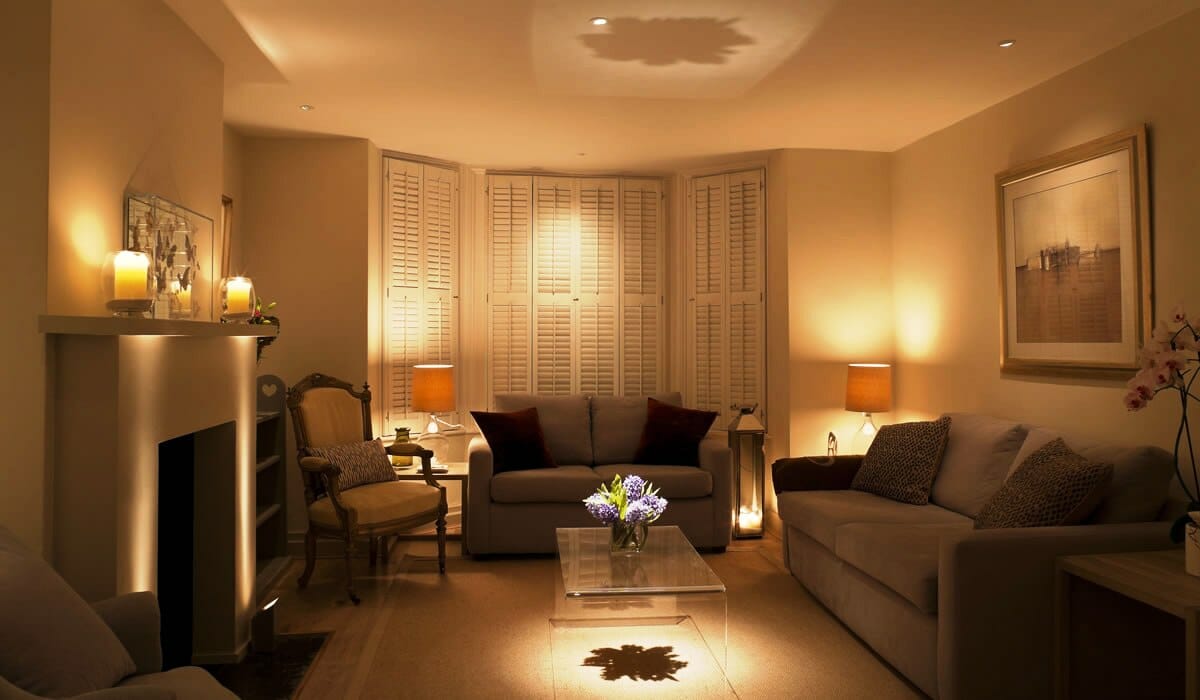 There's nothing that sets the mood in a home like lighting. All the rose petals in the world cannot make up for stark or poor lighting. Creating ambiance largely comes from the way light glows and is distributed in a space. Some ways to manipulate lighting to create a romantic interior design include the following:
-Low light helpers: dimmers & low wattage bulbs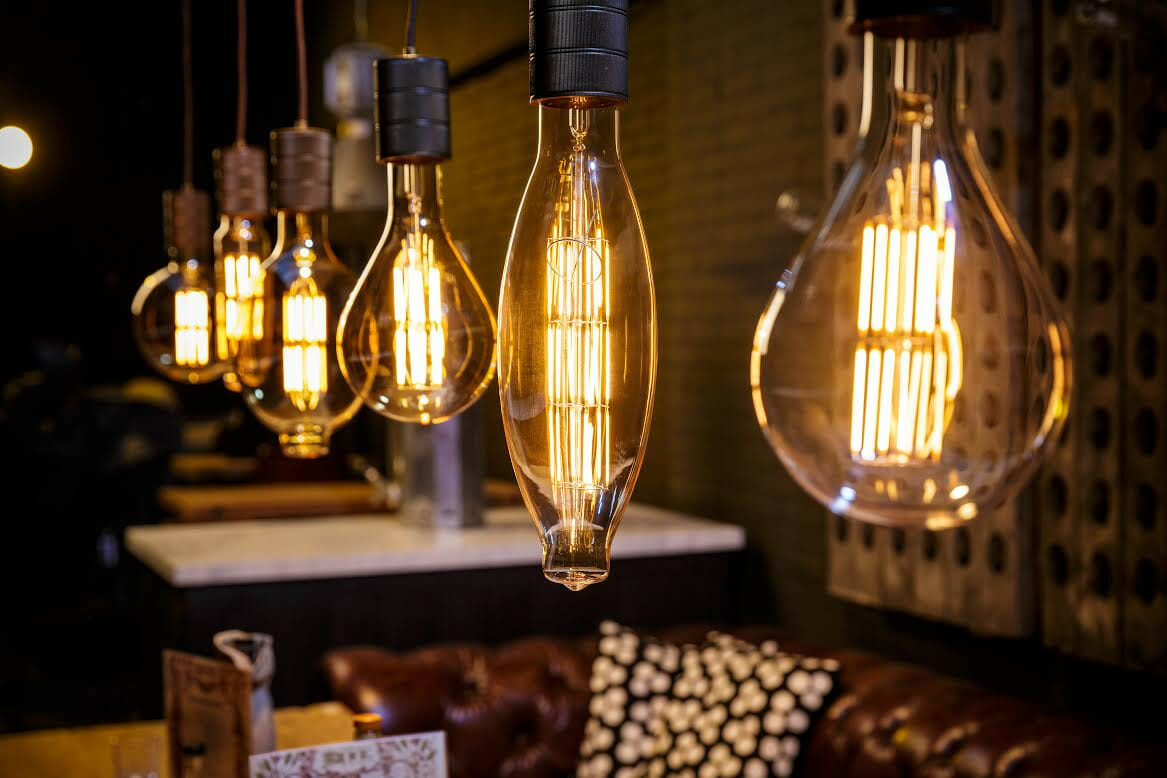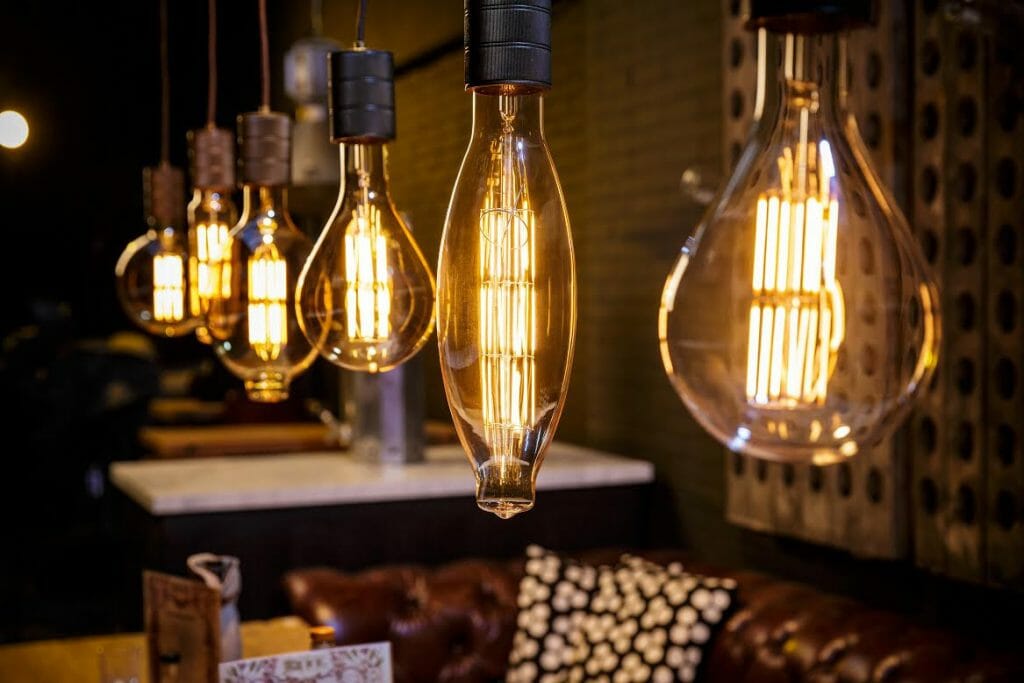 Dimmers are the universal mood setter. In the dining room, bedroom, or any room, really, they provide lighting versatility at the turn of a knob. Combined with candlelight or a soft table lamp, they help create an overall subdued atmosphere.
A vintage Edison style light bulb hails 20th century lighting in a timeless way. Warm and classic, they offer ambient illumination with sophistication. Popular types: Victorian, Squirrel Cage, and various Tubes; these all make impact in any clear glass fixture or when bunched together as bare bulbs.
-Fire lighting: candles & fireplace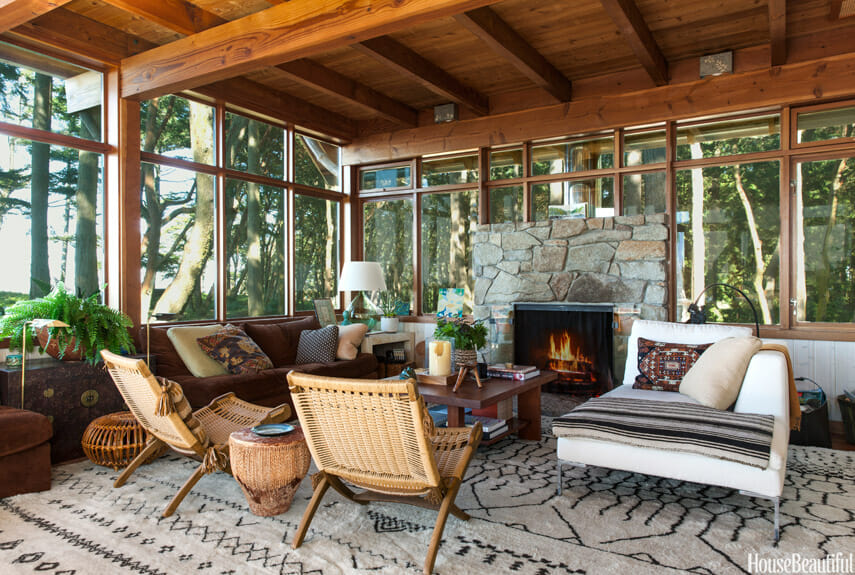 As old as the Stone Age, fire continues to be a favored source of lighting, particularly to inspire romantic interior design. For an intimate setting, turn off the overhead lights and light the table with candles. A candelabra is perfect for a dinner gathering or to offer a sense of formality while speckling a space with dozens of votives offers a simple beautiful glow.  Consider using soy based clean burning candles that are renewable energy sources and have wonderful aromatic senses.
A fireplace is the heart of a romantic interior design setting. Don't have a fireplace or outdoor fire pit? Try some of the new ventless fireplaces like those from ecosmart fire that burn eco-friendly bioethanol which is clean burning alcohol with no hazardous fumes. Table top versions or actual mini fireplace, these units can warm up the room and your night together!
-Wall accents: twinkling lights & sconces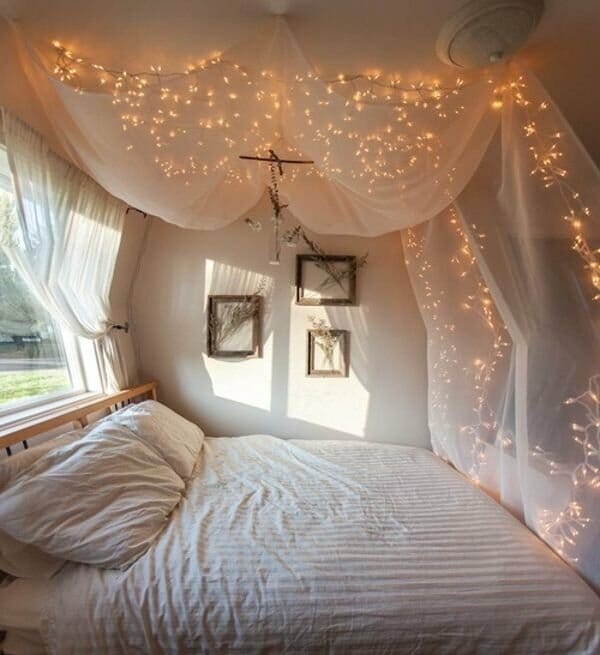 Wall lighting can create a cozy tone in a space. Even after the holiday season, a string of lights on a wall, on top of shelving, tangled in a clear jar or wrapped around a tall indoor plant. Opt for white lights over colored for versatility.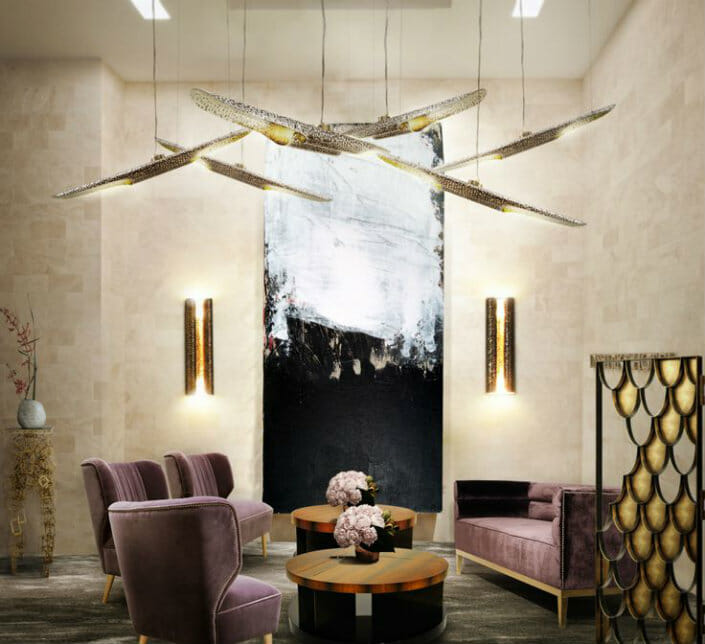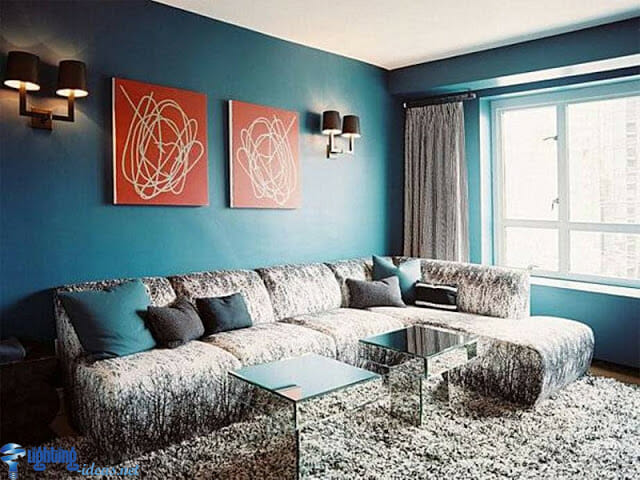 Wall sconces are perfect for dining rooms, hallways, master bathrooms and bedrooms.   Installing wall sconces is not as complicated if an electrical outlet is close by, but be sure to consult an electrician. Simple candelabra wall sconces with candles can also do the trick if mindful of wax dripping.
3. EYE CANDY
As visual beings, adding eye catching pieces that add to a romantic interior design is a definite must.
-Natural beauty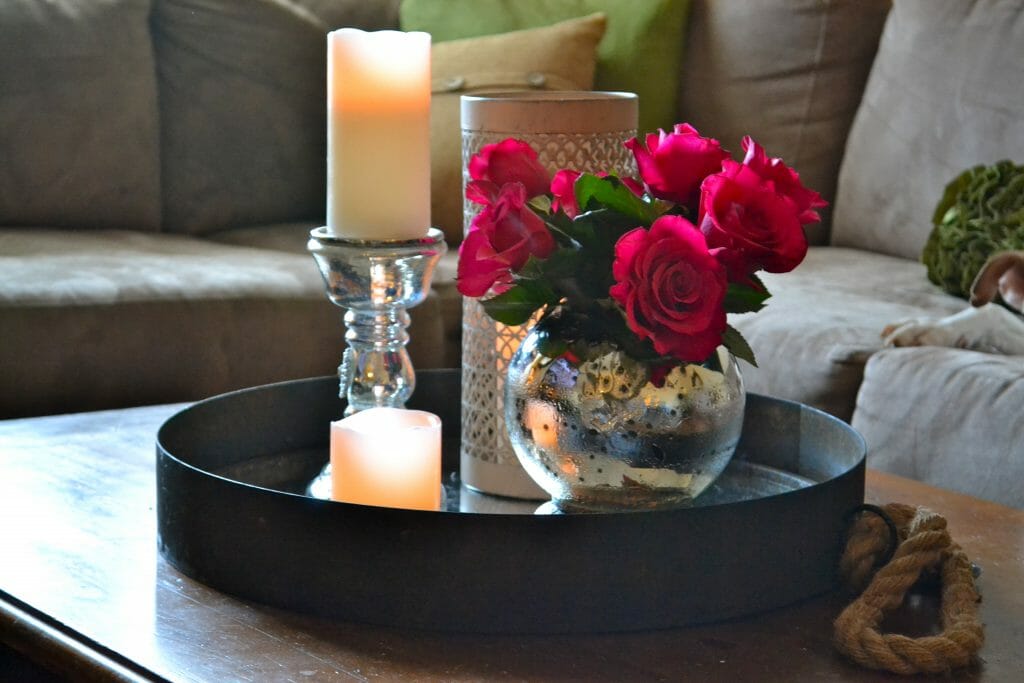 A single or a dozen roses, this flower has been the favorite Valentine's choice for creating a romantic mood. For a pretty fragrance place a vase of lilies in the living room or a ties bunch of fresh lavender in the bathroom. Flowers not only are natural decor accents but add a pleasant aroma in a space.
-Flirty wall art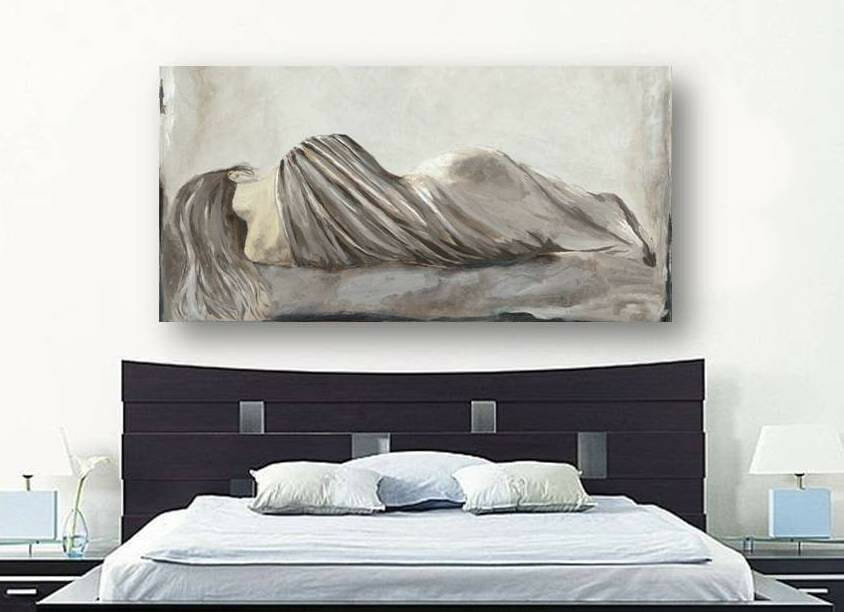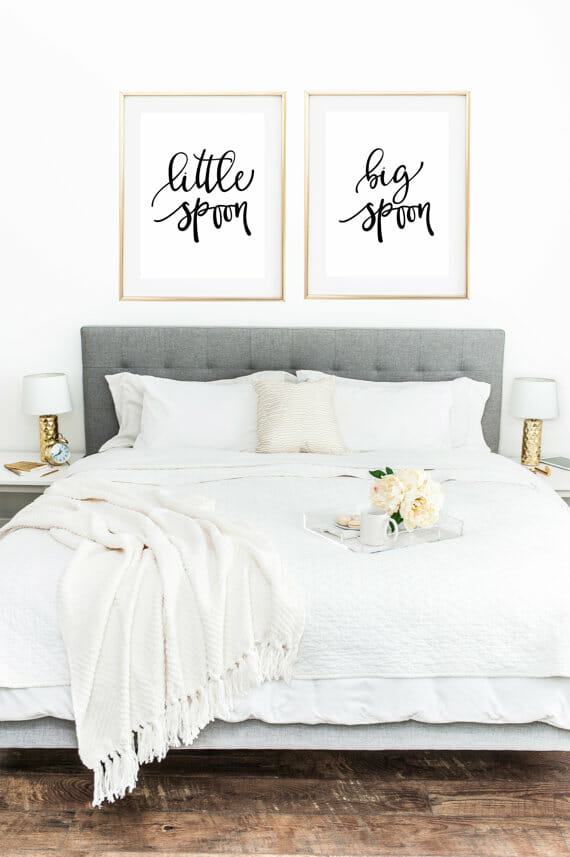 Have a little fun with wall art that send subliminal messages, admire beauty or simply speak from the heart. Figurative abstract pieces are both elegant and enticing while modern graphic prints share the coquettish element of romance.
Mood-making hues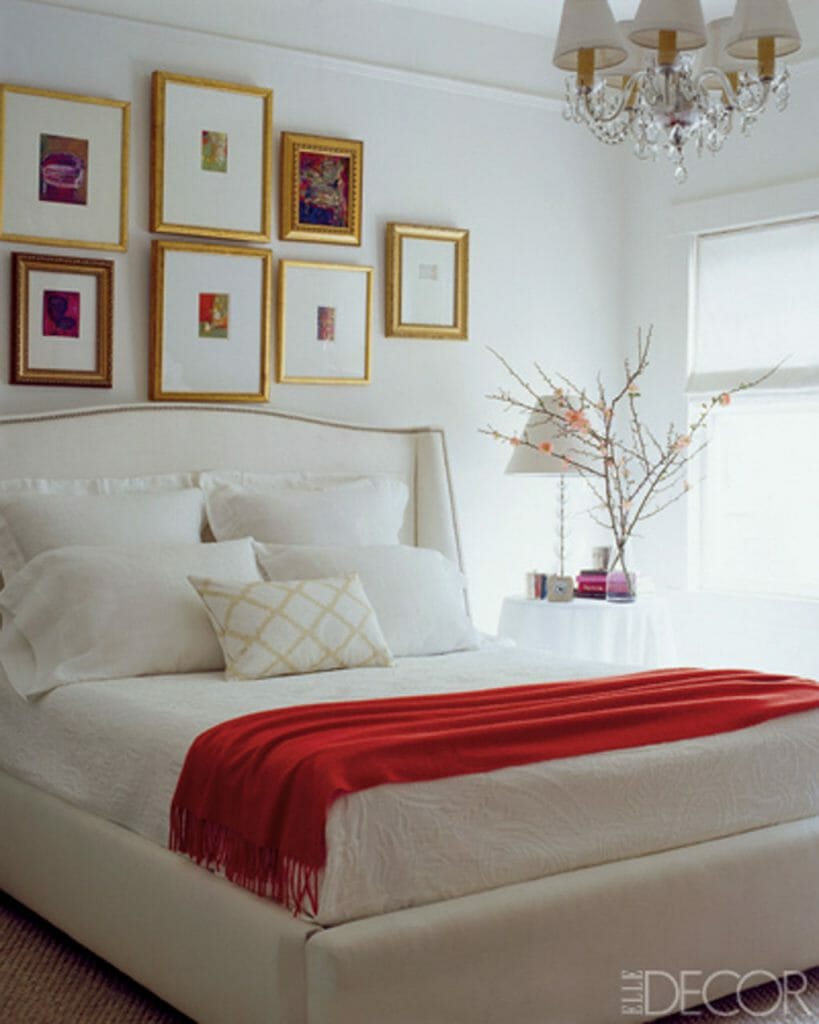 With color psychology in mind, selecting specific hues will help direct the mood of a room. Traditionally, red is an intense color that conjures up energy, passion and desire. Have pops of it via accent pillows and art or if bolder, go for dressing your wall in something like Benjamin Moore's Million Dollar Red 2003-10 which is both firey and alluring.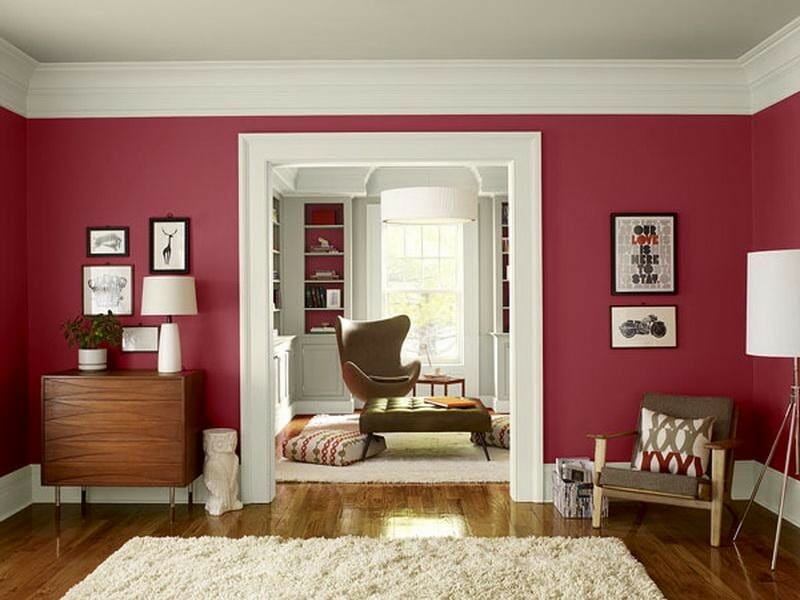 Another option in the family of red is raspberry pink like Amour from Pratt & Lambert, a hot reddish-pink hue that is arguably the color of love. This pairs well with warm metal hues such as copper, bronze and gold creating a fun and flirty feel to a space.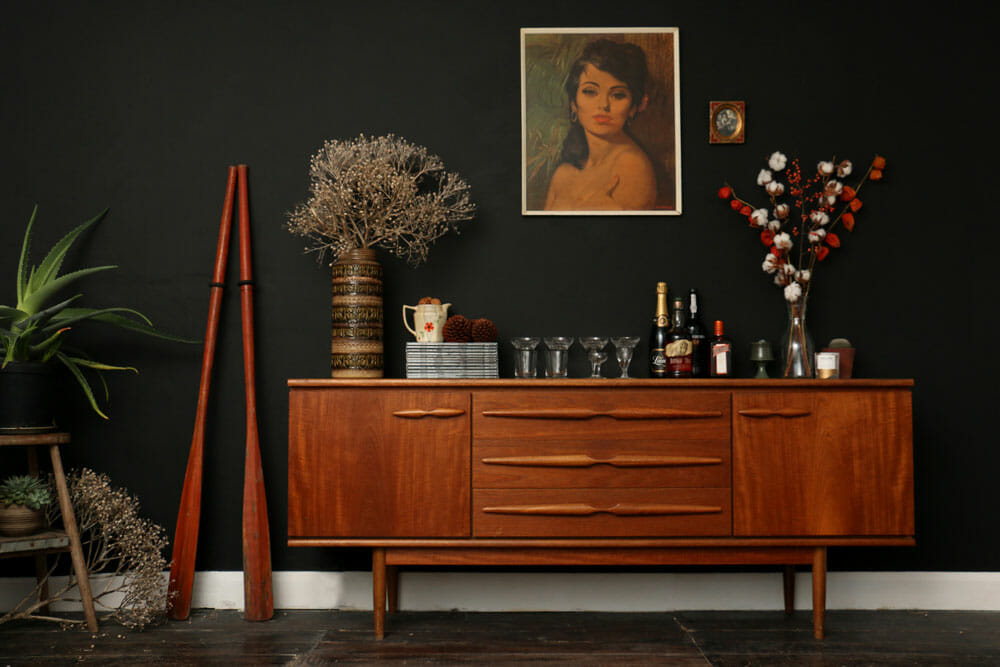 If pink and red  say love, then black says sexy. Black is dramatic while making a room feel cozy and intimate. Unless the room is spacious, having black walls can be tricky as they tend to make a room feel small. In this case, add splashes of black as an accent on a trim, floor or with decor pieces like lamps and rugs. Stiletto from Kelly-Moore or Blindfold from Valspar are great options.
OUR MOOD SETTING DECOR PICKS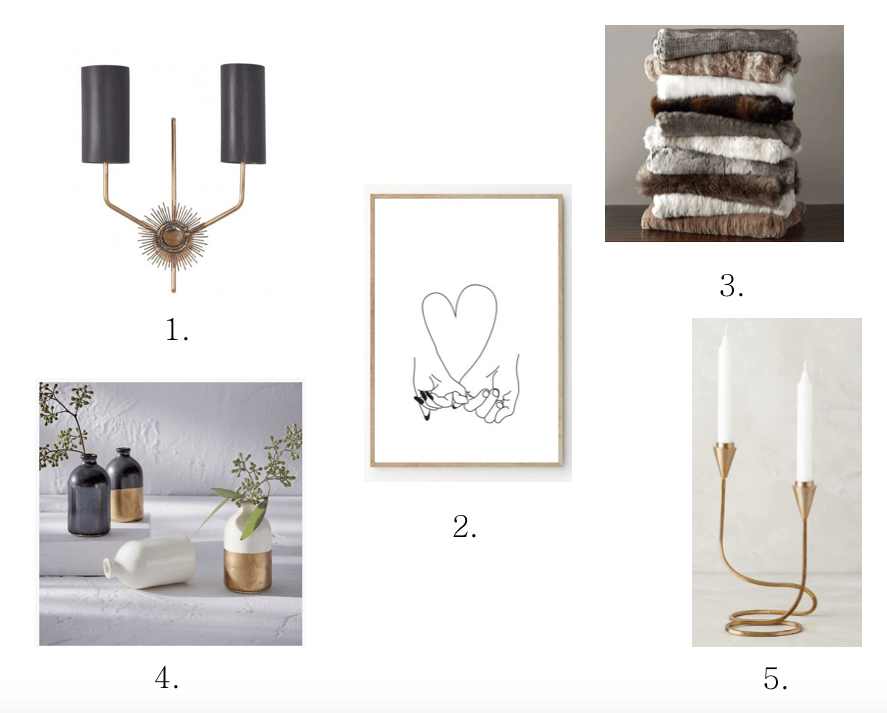 [Images: 1, 2, 3, 4. 5, 6, 7, 8, 9, 10, 11, 12, 13, 14, 15, 16 ]
Written by Decorilla designer, Christine M.