Whether child or adult, Halloween is the anticipated holiday that tickles our senses with eerie decor motifs offering the feeling of being deliciously frightened. Having a reason to not only dress up yourself but also your home is definitely part of the appeal.
Here are some of Decorilla's top tricks and picks for Halloween decorating that are both easy and stylish!
1. BOLD STYLE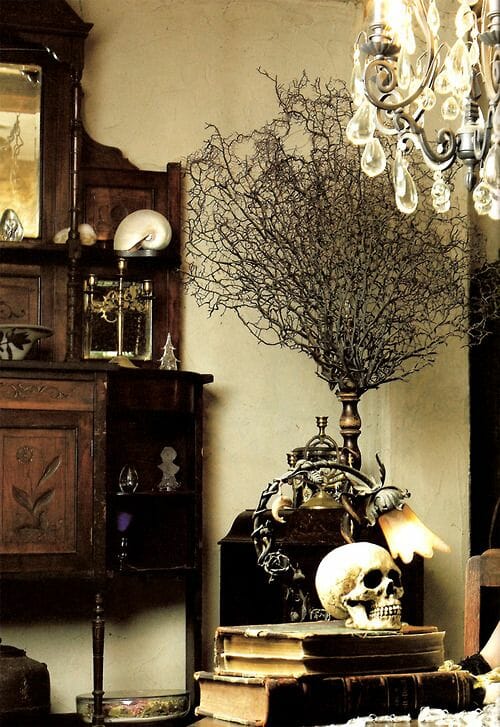 Being inspired by daring elements of Gothic design like ornate furniture and dark accents, is a bold and fun way to decorate for Halloween. Artwork, skull figurines, branches, accent pillows and throws are some easy ways to introduce these features to your space. Mixing Goth with modern and industrial is also an effective way to make a statement.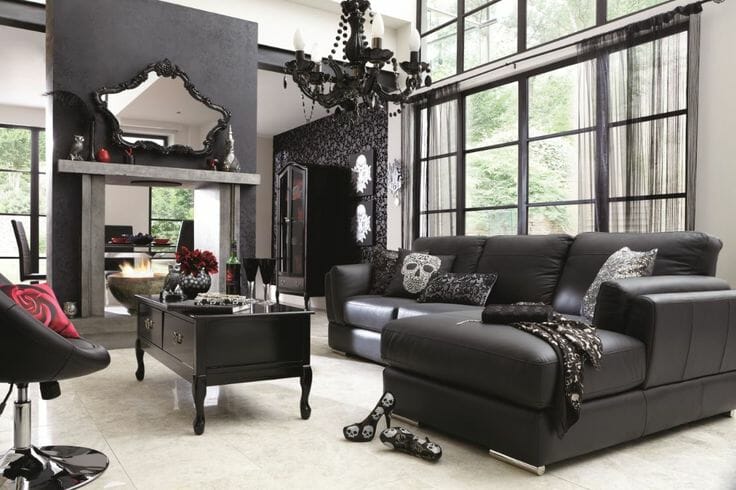 2. DIM LIGHTING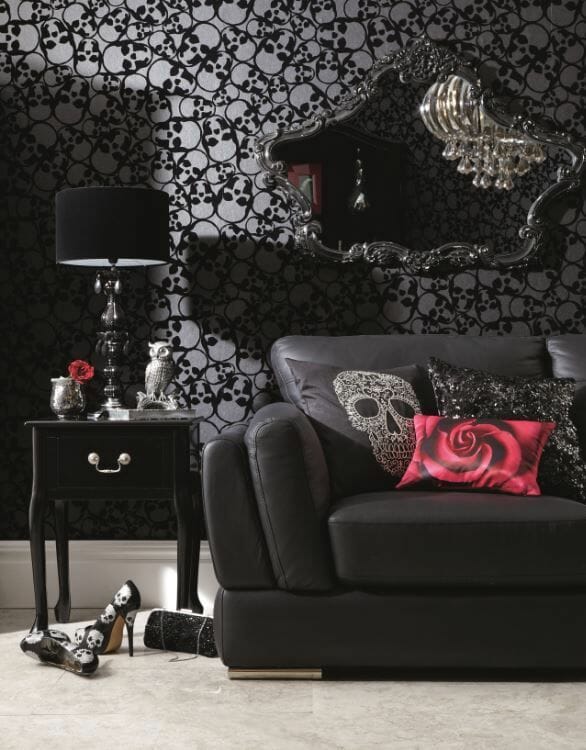 Dimming the lights is key to creating an effective Halloween ambiance and is super easy to do. Instead of having to change all light fixtures, you can exchange normal bulbs with antique Edison style filament bulbs as spotted in Restoration Hardware for that low-lit haunting look. Candles such as  black metal candelabras from World Market can also do the trick as iconic creepy mood-makers.
3. DARK COLOR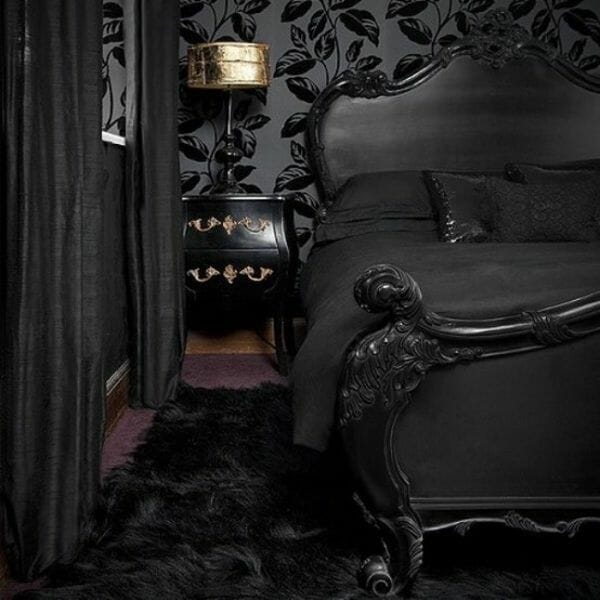 Whatever your current color palette, add a little drama with deep, rich colors that conjure up "the dark side". Shades of black, gray, red, and deep purple are the go-to colors to create gloomy and ominous environments. This can be as simple as changing your duvet for a rich black one and accentuating the style with black or gold pillows to add metallic glam.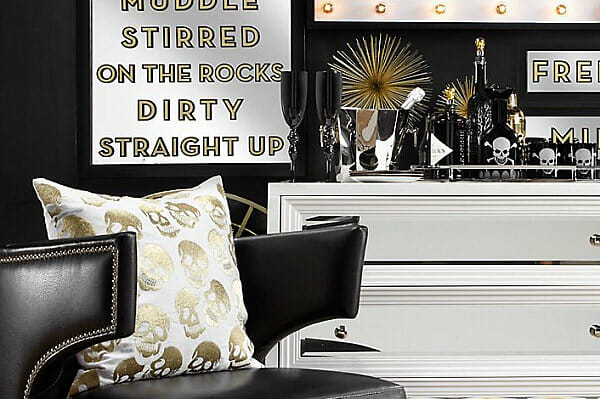 Need a little more inspiration? Here are our faves for this Halloween season!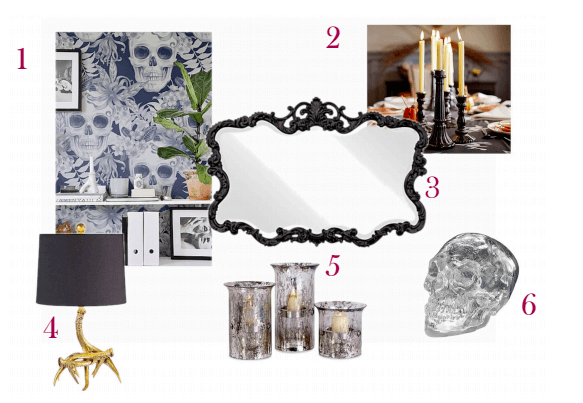 Skull Wallpaper
Image Credits: 1, 2, 3, 4, 5, 6
Written by Decorilla Designer Christine M.