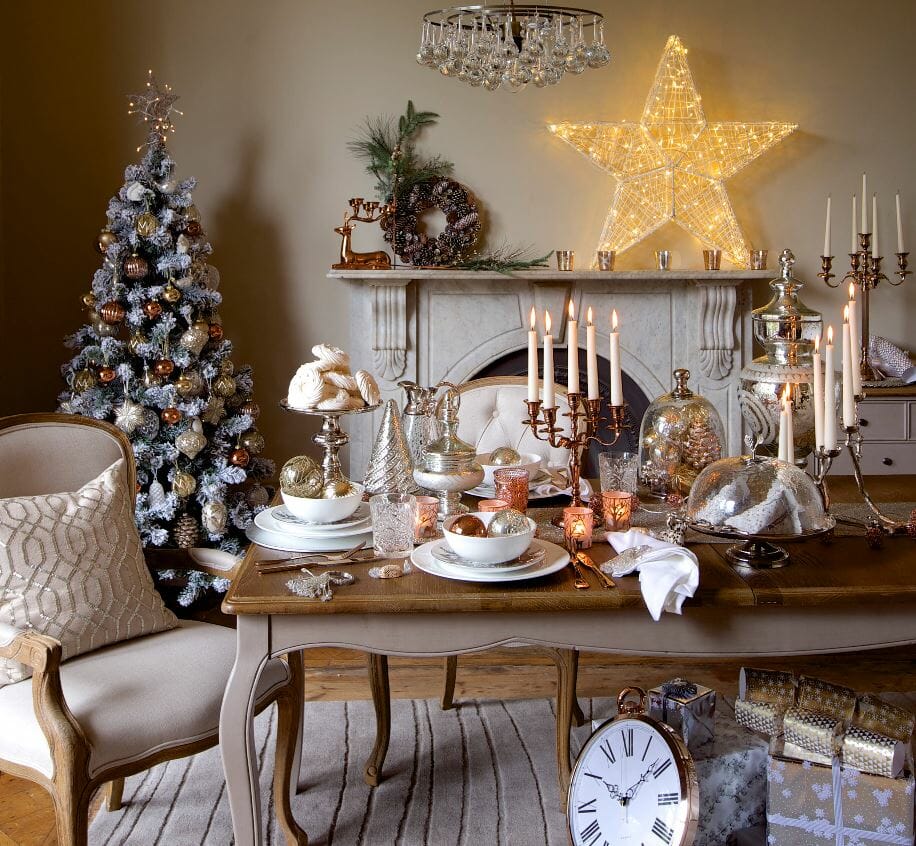 Trees are going up, holiday music is in full swing, Christmas is rounding the corner quickly! We've gathered all of the best home decor gift ideas that the design lover on your list is sure to swoon over. Read on for the top home decorating gifts this season, according to our industry-leading interior designers!
Quick Tips on Shopping for Home Decorating Gifts
Knowing you have an interior design lover on you holiday shopping list helps hone in on what to get them, but there's still plenty to choose from. However, if you keep these couple of tips in mind you'll know exactly what home decor gifts to purchase in no time!
Take a look around their space and see what's missing. Is there nothing on the mantle place or perhaps they're without a nice cutting board for serving snacks? These observations will give you great place to start.
Consider personalized items. Whether it is something you create on your own or you're supporting a local craftsman, a custom-made home decor gift really shows you care.
Stick to the basics. Still not sure what are the best gifts for the decorations lovers on your list? Then go with home essentials that you can never have too many of, like throws, baskets, or barware.
18 of the Best Home Decor Gift Ideas
1. Cozy Throw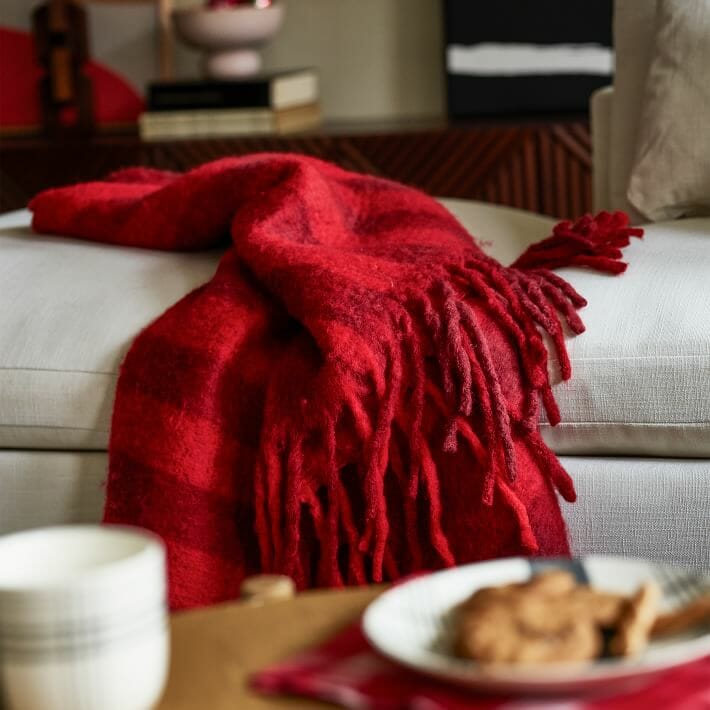 There is no better home decorating gift that makes a home feel cozier than some good throw blankets (the more the better!) These small business made throws are made from recycled cotton so they're perfect for the earth conscious person on your list. Think of it as a functional piece of art.
2. Stylish Electric Kettle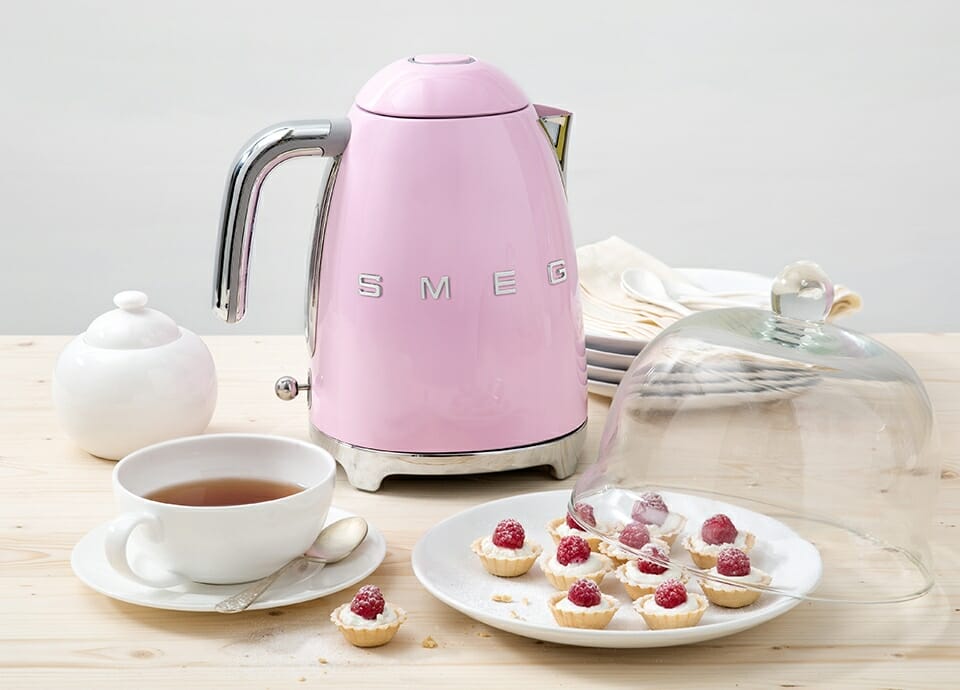 If you have a tea lover on your holiday shopping list this year look no further. This beautiful electric kettle is the perfect addition to a kitchen. We love that this kettle comes in 7 different colors. Don't forget to check out the matching toaster!
3. Home Decorating Gift Card
The gift of great design is pure genius. It's simple, fun and thoughtful. A Decorilla e-design gift card is the perfect gift for home decor lovers. Customizing your gift package is as easy as choosing a room and the experience level of the online designer. Each e-design package includes:
Initial moodboard concepts from two designers, which the client gets to choose between
3D photo realistic renderings of the new room,
Floorplan, paint color palette, and helpful tips & implementation guide
Custom shopping list with discounts of up to 45% off
White-glove shopping concierge to handle everything from ordering to tracking and delivery
Still wondering which interior design gift card is right for your loved one? Click here to Schedule a Free Consultation to have one of our experts customize a gift card for you today! 
4. Magazine Rack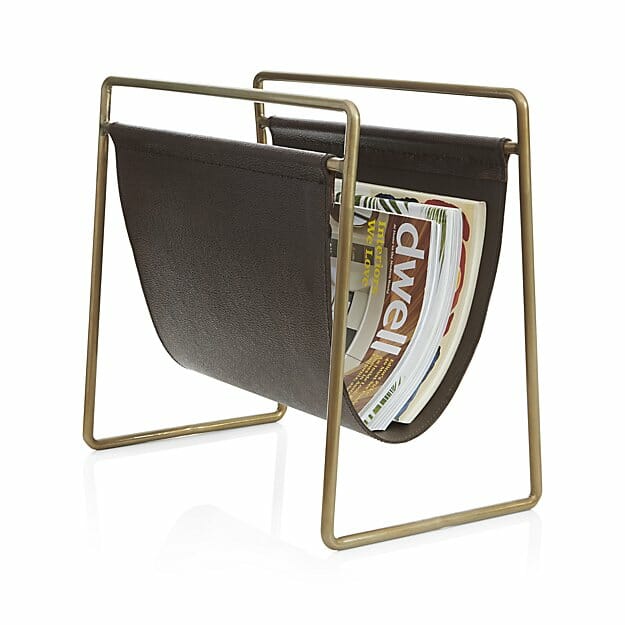 One of the more practical home decor gift ideas is this leather and brass magazine rack. It is a great example of a well-constructed and attractive accent that's perfect to give as a gift. With color options to choose from it's sure to mesh with nearly anyone's style.
5. Candle with Meaning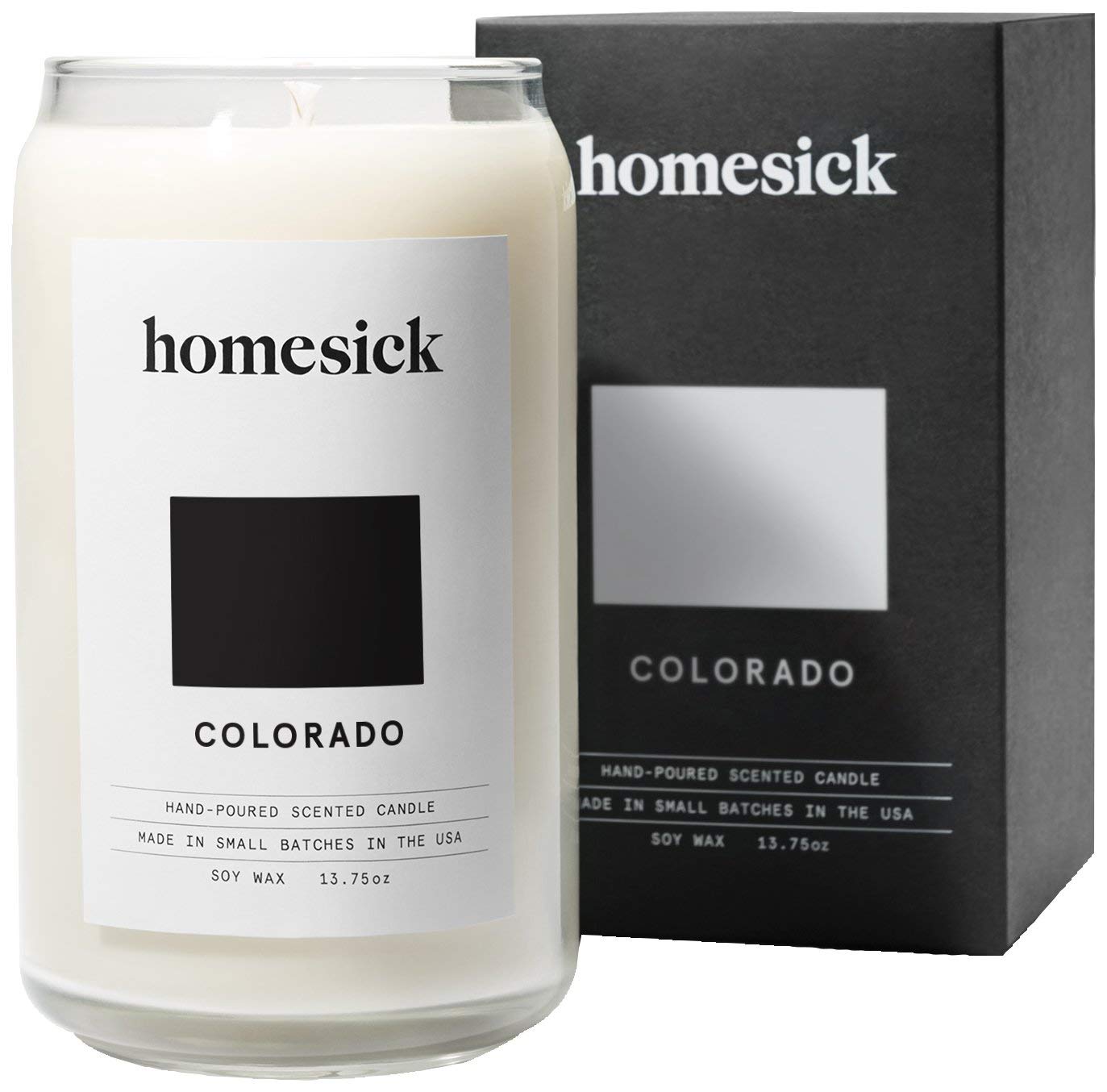 When you're searching for holiday gift ideas candles never seem to fall short. We particularly love the idea of gifting a candle with meaning. These Homesick candles are the perfect example of gifting a candle that hits close to home.
6. Serving Tray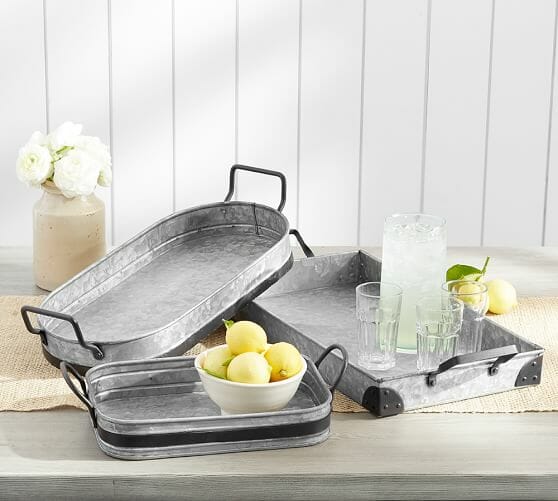 Every hostess-with-the-mostess deserves a good serving tray for the holidays this year. In addition to being very practical for serving we also love serving trays as a decorative home accent. Trays work great to "ground" décor on a table top or even an ottoman!

7. Faux Plant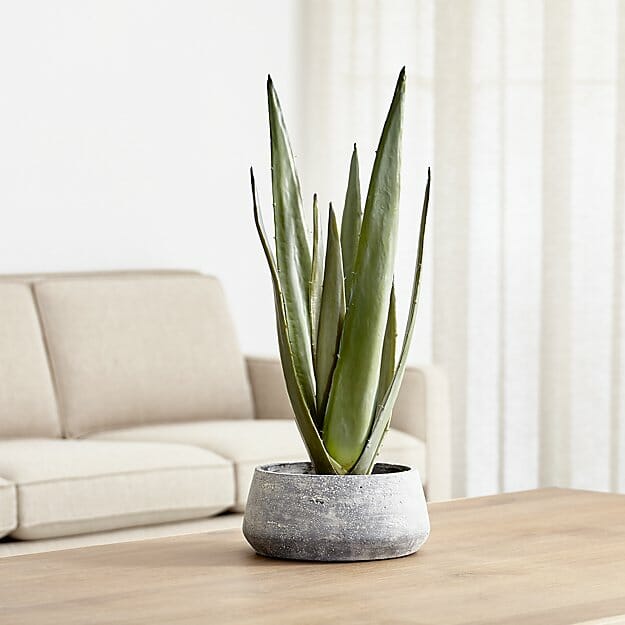 Greenery is a necessity in home décor but let's face it, we don't all have a green thumb. Faux plants are one of the home decor gift ideas that will last forever! This modern agave plant would make for the perfect addition to any décor lovers home.
8. Patterned Dish Towels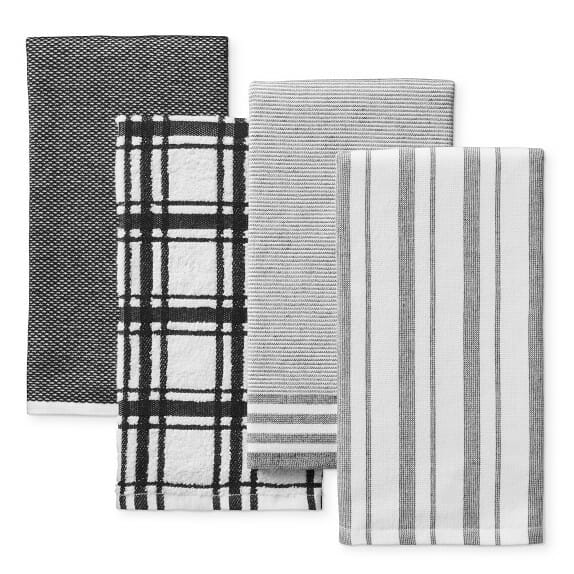 Spice up doing the dishes with some printed luxury dish towels. The texture and interest they will bring into the kitchen won't go unnoticed. Choose a neutral color that is sure to blend with anyone's kitchen color scheme.
9. Pantry Spices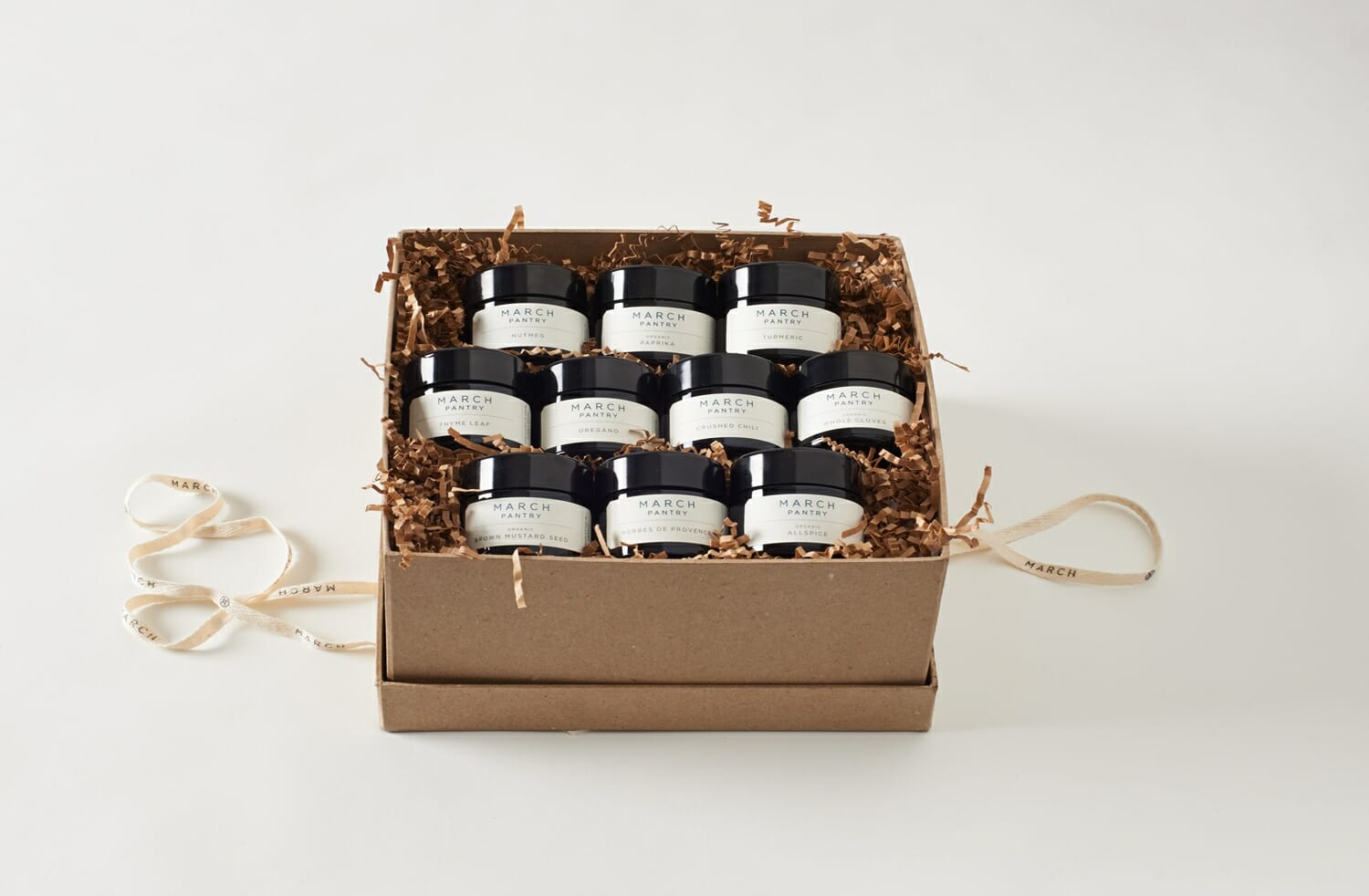 Speaking of spicing things up, this pantry starter spice set is a great gift for someone just getting started, or the established chef. If your home décor lover happens to have open shelving in their kitchen these make for a great decorative accent as well!
10. Customized Growler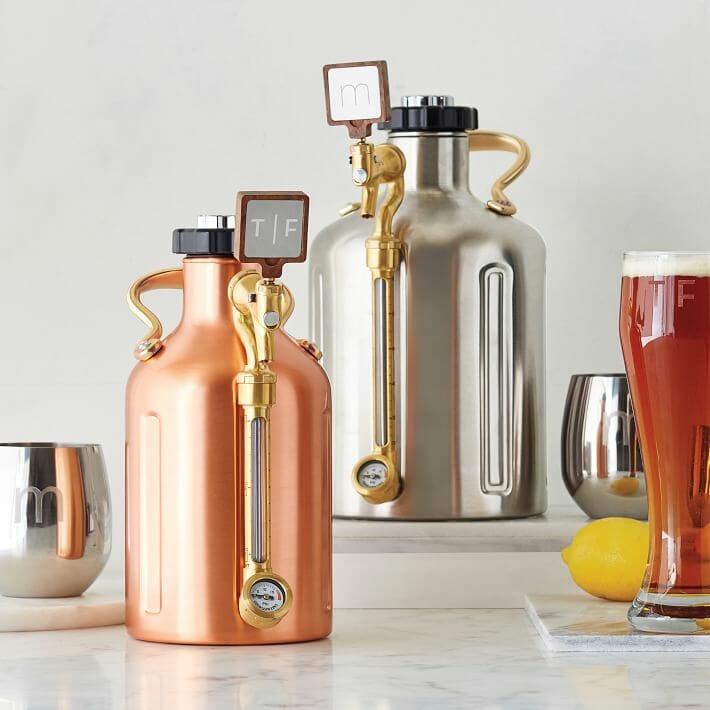 Personalized home decor gifts are always well received! This custom growler keeps beer, champagne, carbonated cocktails and other sparkling beverages carbonated and fresh for up to two weeks. The hardest decision will be choosing between copper or stainless steel.
11. Practical Baskets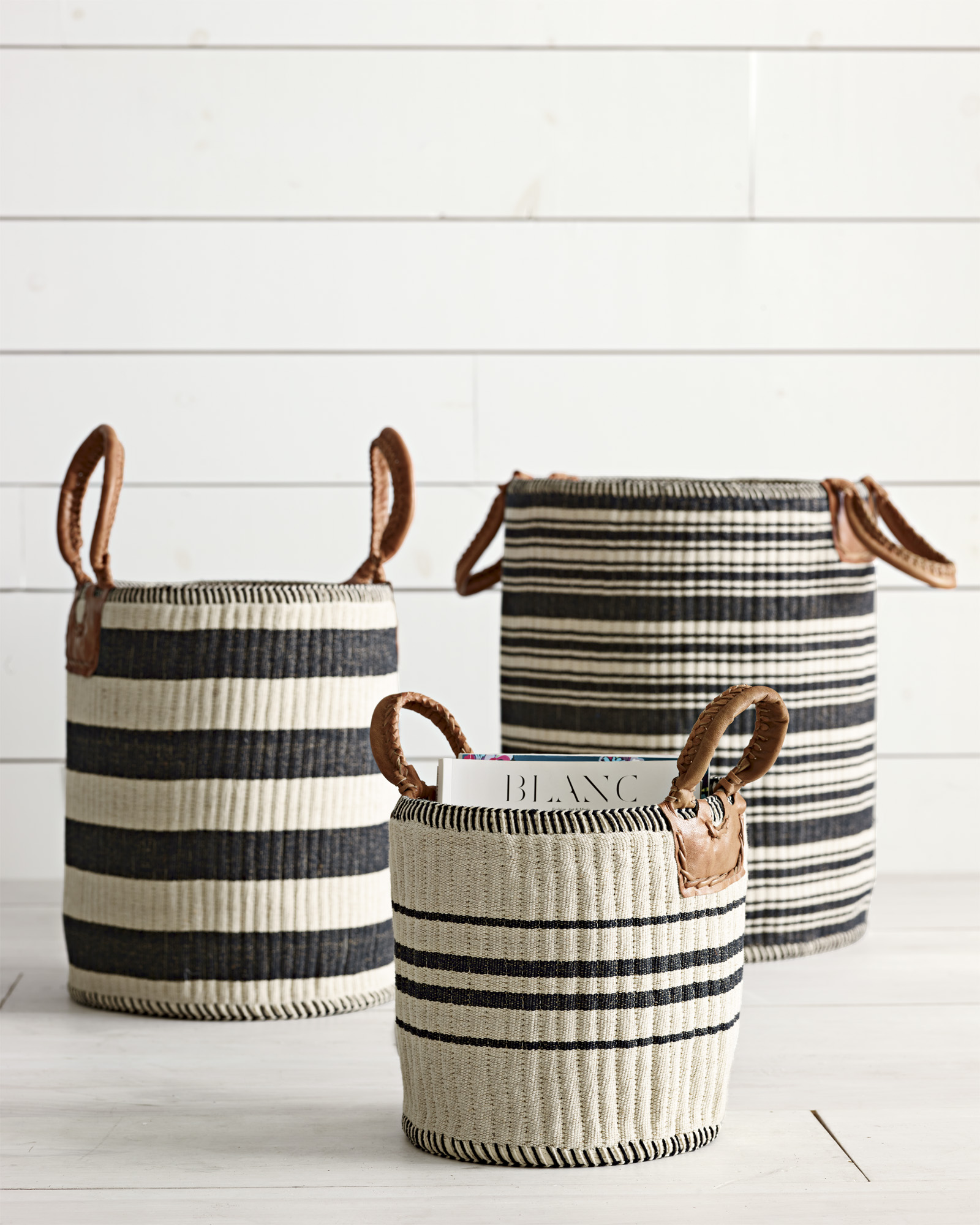 When looking for home décor gift ideas an easy go-to for that special someone is a set of decorative baskets. Whether these are used as blanket storage, a laundry basket, or even a stylish waste basket, no one will complain about having to stare at these beautiful multipurpose gifts.
12. Leather Catchall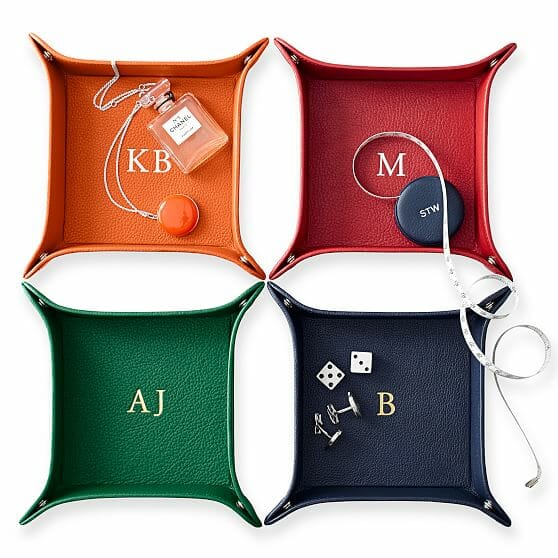 Have a person who hates clutter on your list? These customized leather catchalls work in any room of the home and act as a great place to store miscellaneous items. Our favorite place to utilize catchalls is in an entryway!
13. Cutting Board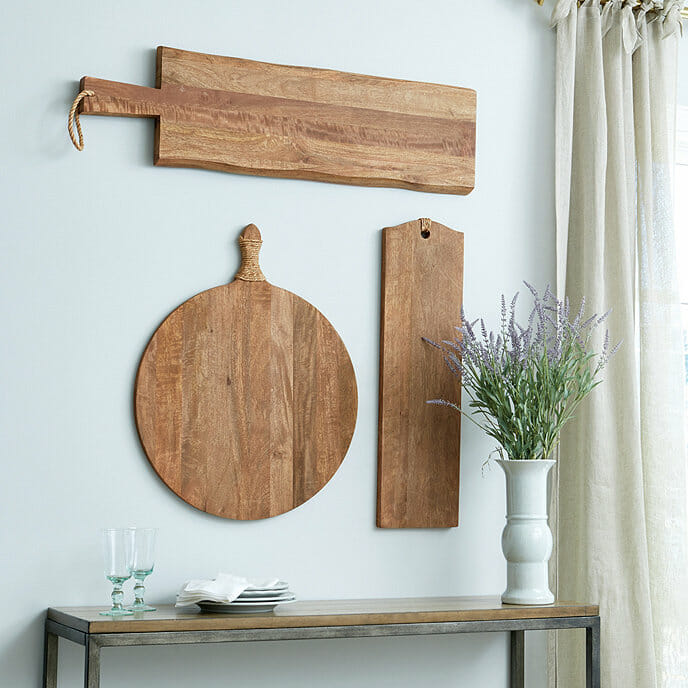 Cutting boards always make great holiday gifts for home décor lovers. With the trends we've been seeing of cutting boards hanging on the wall this is a faultless kitchen addition. No wall space? No worries! Cutting boards look great propped up against your kitchen backsplash. Hey, they're practical too!
14. Tic Tac Toe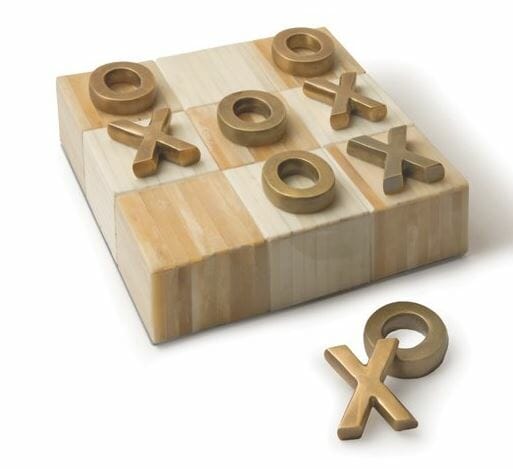 Bring out the inner child in everyone with a tasteful classic game that can be kept on display. This brass and wood tic tac toe is a great example of a fun yet striking holiday gift. It will keep the kids and adults busy!
15. Book Ends
Have a book worm on your Christmas list? Book ends are practical yet stylish home decoration gift ideas. And they come in a variety of shapes, sizes, and materials – so your sure to find something your loved one will enjoy!
16. Lantern Candle Holder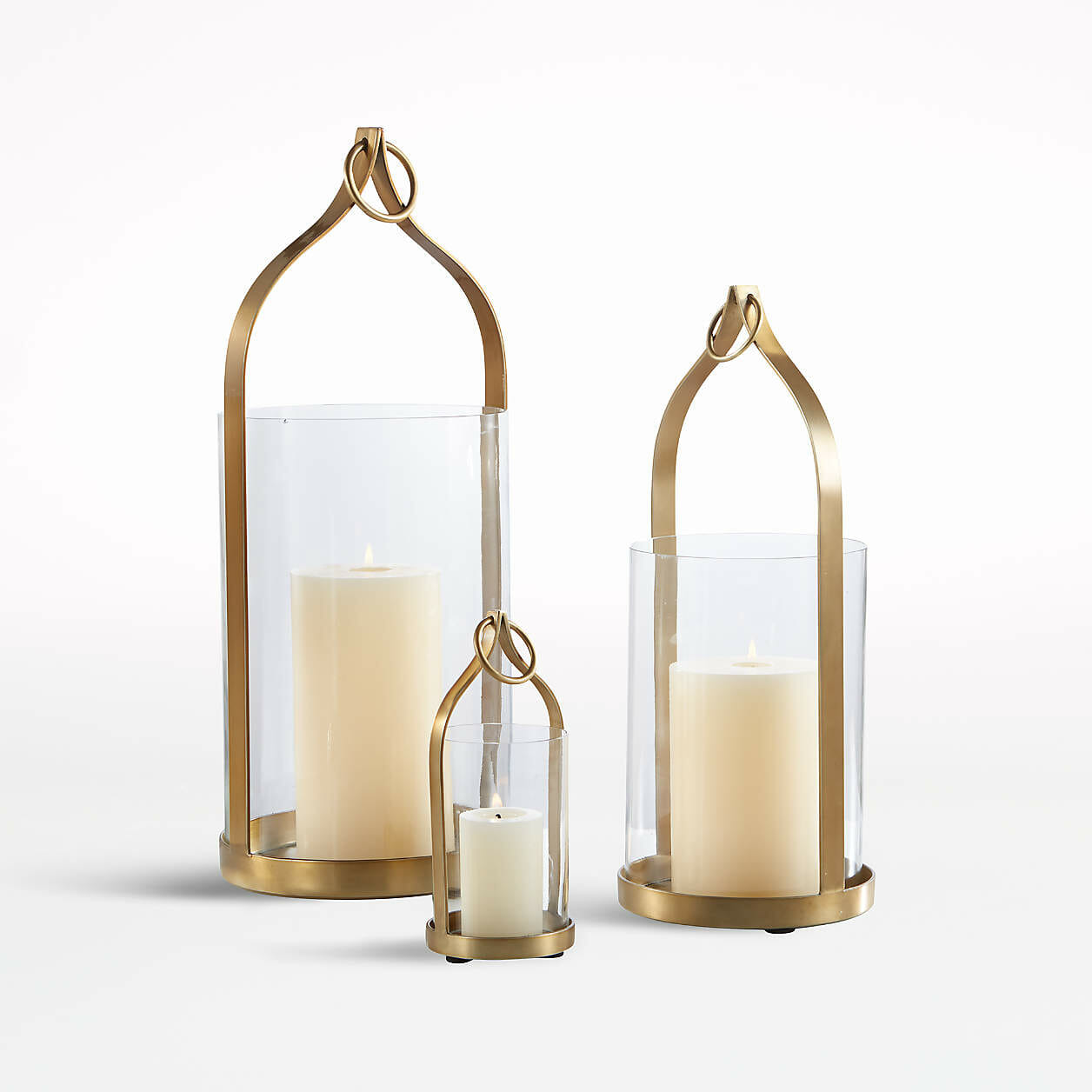 Of course there had to be a candle holder on the list! We're especially crushing on these lantern style holders that allow for displaying on the table or hanging. Who doesn't want a home decor gift of ambiance?!
17. Customized Accent Pillow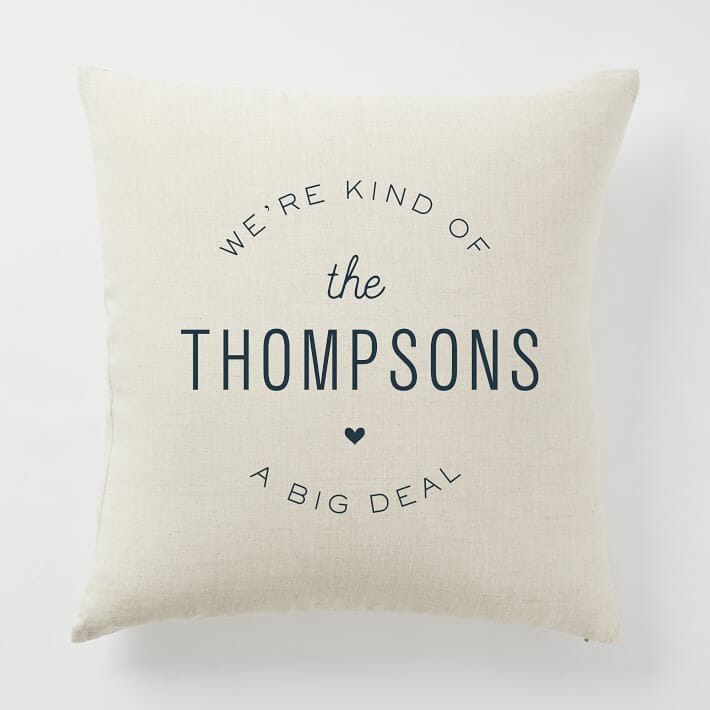 Customized finds are a great way to make holiday gifts feel personal and thought out. This accent pillow is especially a great idea for couples who have recently gotten married! Pair the accent pillow with a throw and it makes for the perfect cozy Christmas gift.
18. Succulent Terrarium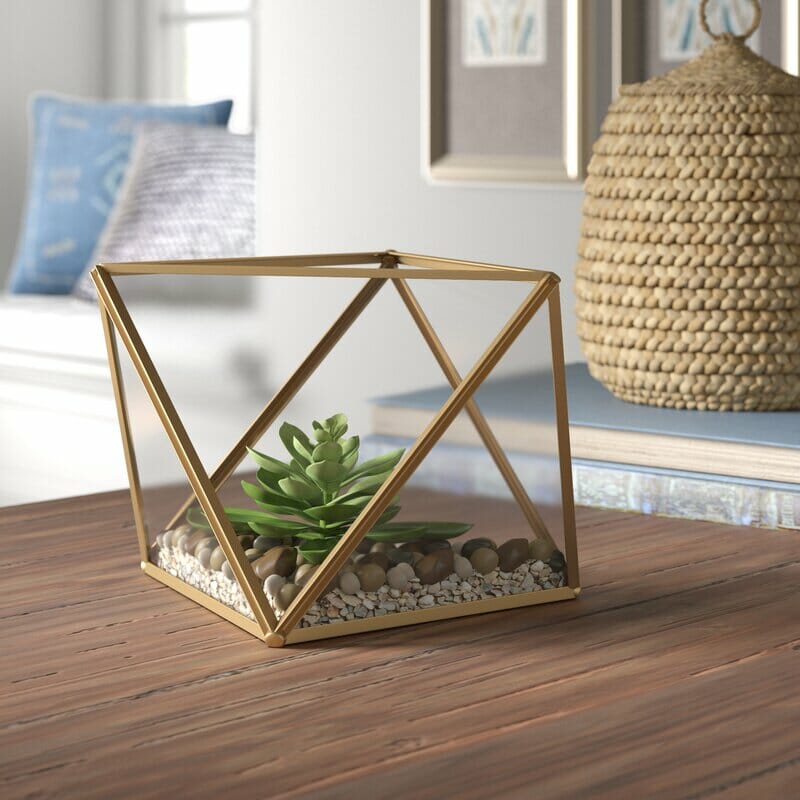 Succulents are here to stay! We need to bring up the fact that yes, you can still kill succulents, so when in doubt buy faux! These faux succulent terrariums are simple, minimal, yet make a statement. They would be the perfect addition to any room of the home.
Need help with more than home decor gift ideas?
With all these great holiday gift ideas you can't go wrong! But if you'd like to treat yourself or a loved one to the gift of beautiful interior design  Schedule a Free Consultation to get started today!

[image: 1,]