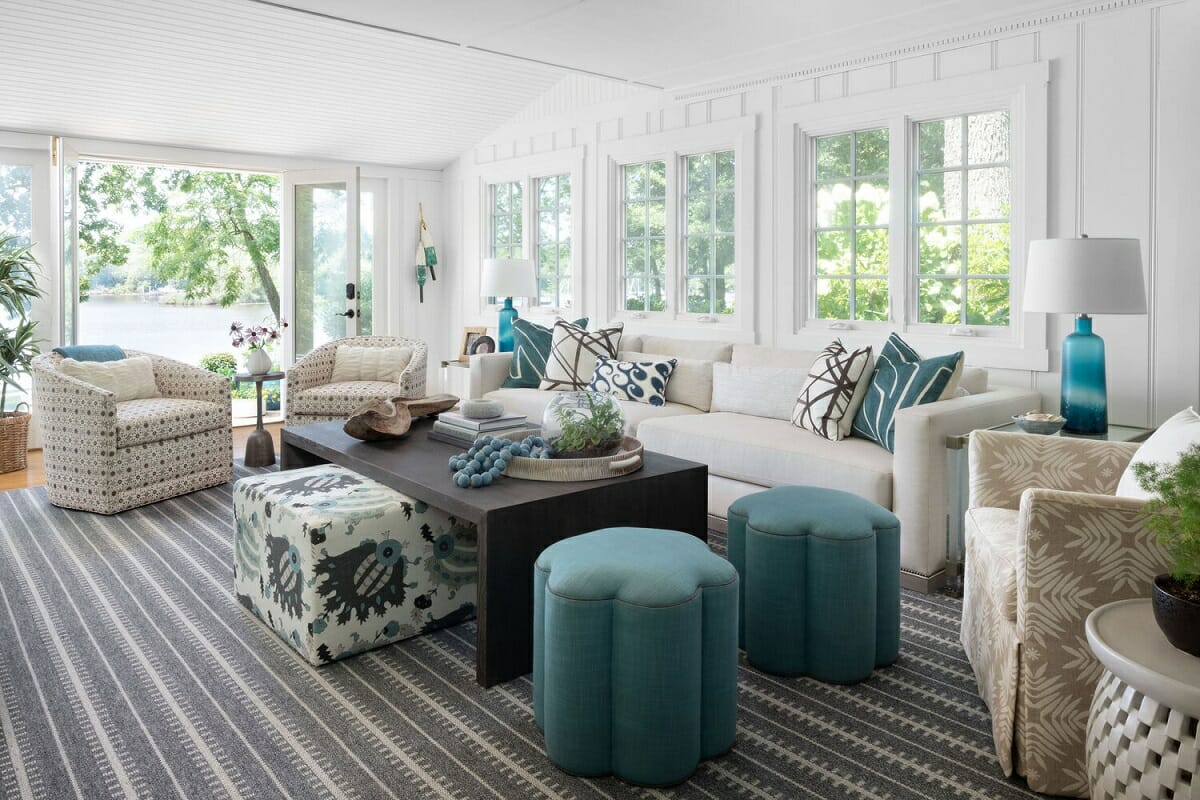 Bethesda is a booming urban center! Based near nation's capital, the city has a unique blend of culture and art influences. It is the perfect canvas for the best Bethesda interior designers to hone their skills! From historic to modern homes, the community benefits from their experience. Read on to discover who made the top local interior designers and decorators!
Bethesda Interior Design
Bethesda, Maryland, interior designers are renowned for being some of the best in the country. These designers create unique and practical spaces that reflect the personality of their clients. In addition to their skill, the city helps frame their designs with location assets. The tree-lined neighborhoods, for instance, set a pleasing backdrop.  
Looking for premium interior designers near you? Then, get started with the best local designers with our Limited-Time Bethesda Interior Design Deal!
Best Bethesda Interior Designers & Decorators
If you're looking for interior design help, you'll certainly find expertise here! Plenty of talent lies among the best Bethesda interior designers. With a wealth of experience and an eye for top interior design trends, these creatives will happily create your ideal home. 
Ella Scott Design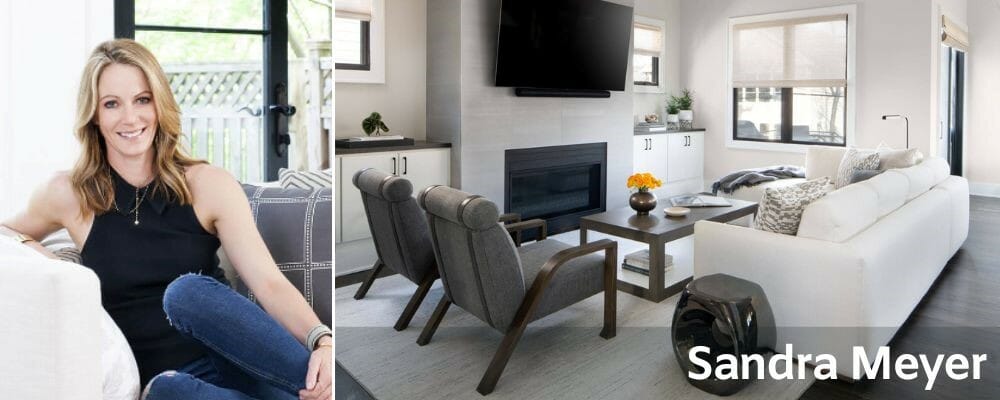 Founded by Sandra Meyer in 2001, Ella Scott Design is a well-known name in Bethesda interior design circles. Not only does this team of designers work on a cohesive vision, but they push boundaries too. As a result, their designs create interest due to their lack of simplicity. 
WHAT WE LOVE: The firm has won multiple awards, including the 2022 Best of Houzz Design honor.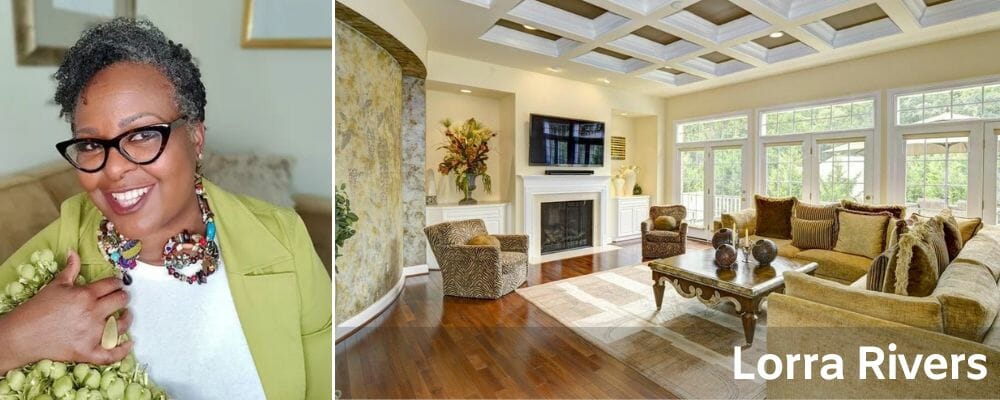 With a modernist view of design, Lorra Rivers is keen on clean lines and juxtaposing textures. In addition, she likes to draw her inspiration from nature. She finds that in doing so, she grounds her client's homes as a haven. It brings Lorra joy to see the expression on their faces when her projects are complete! In a nutshell, she is certainly one of the best Bethesda interior designers!
Lorra was encouraged from a young age to portray her creative expression. Thereafter, she went on to receive qualifications in industrial arts and architecture. With a 30-year career behind her, she has created countless stunning interiors. In fact, her expertise even ranges to the healthcare and residential markets.
WHAT WE LOVE: Always up for a challenge, Lorra finds her most fulfilling projects to be those that require her to overcome hurdles. If you're looking for interior design help with your home challenge, you can start a project with Lorra today!
Amy Peltier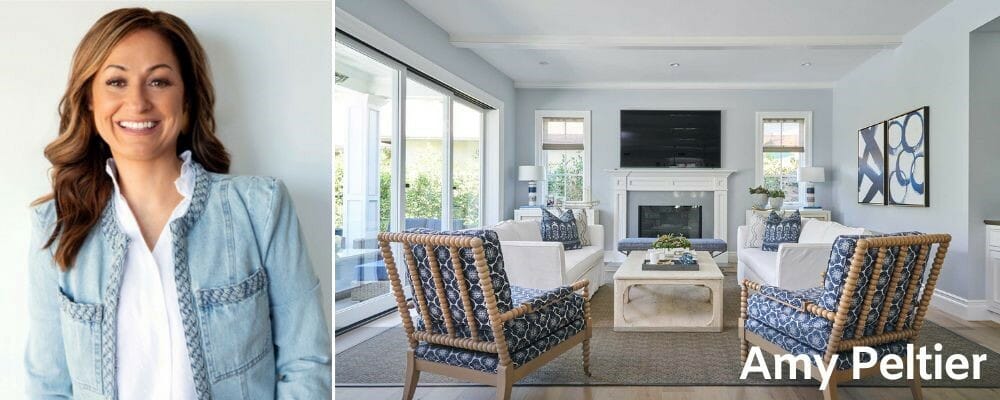 When you browse for Bethesda interior designers near you, Amy Peltier will be one of the best on your list! Amy's style is known for being the right balance of classic, fresh and modern. Since opening her design firm, she's created everything from Hampton styles to modern farmhouses.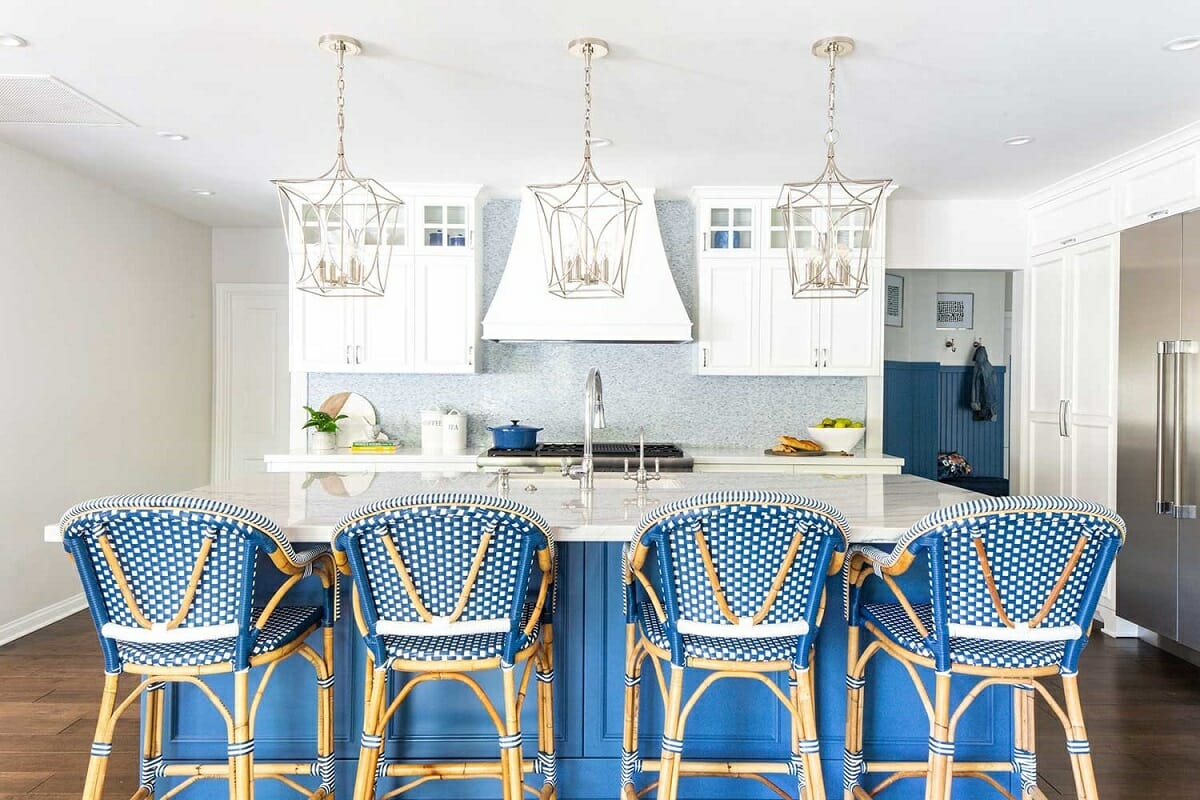 WHAT WE LOVE: While Amy loves the look of a perfect home, she strives to ensure none of her designs look staged.

Zoe Feldman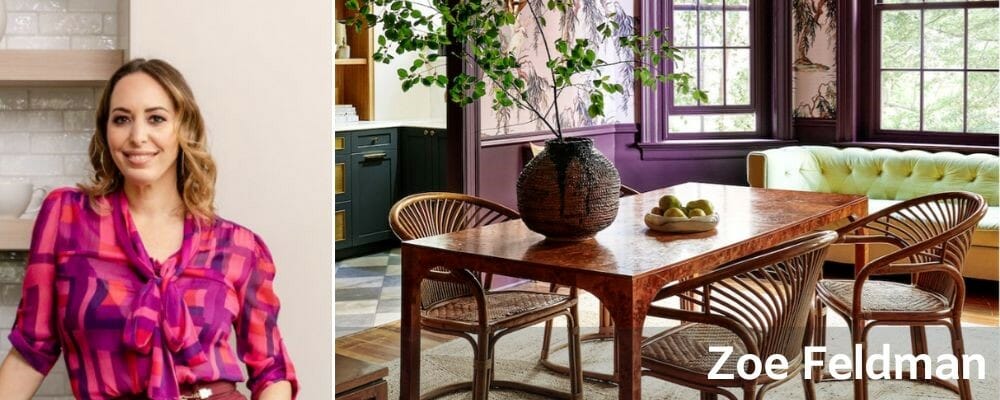 A guru in Bethesda interior design, Zoe Feldman graduated from Parsons School of Design in New York. However, she credits the years working with the firm Mark Hampton Inc for her signature style. Her style sees a blend of modern and classic design and has been featured in many publications.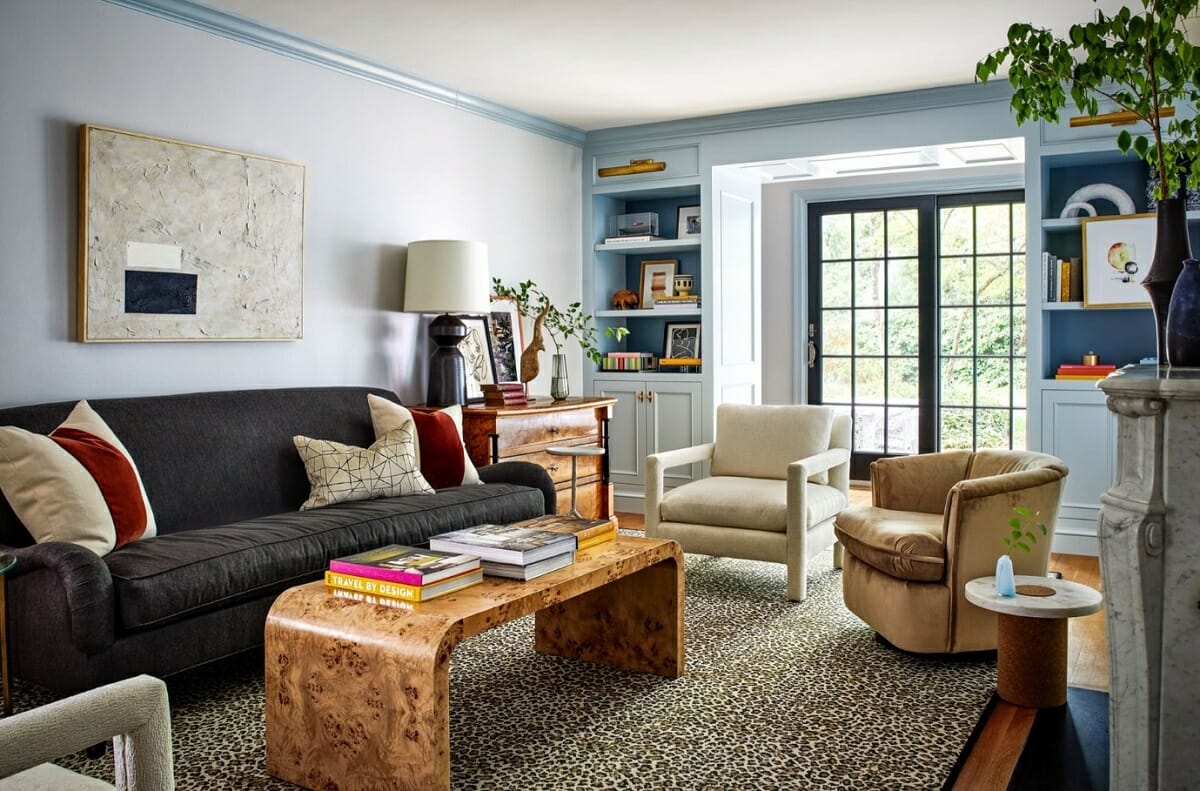 WHAT WE LOVE: Zoe was part of the top 10 New Trads by Traditional Home Magazine in 2010.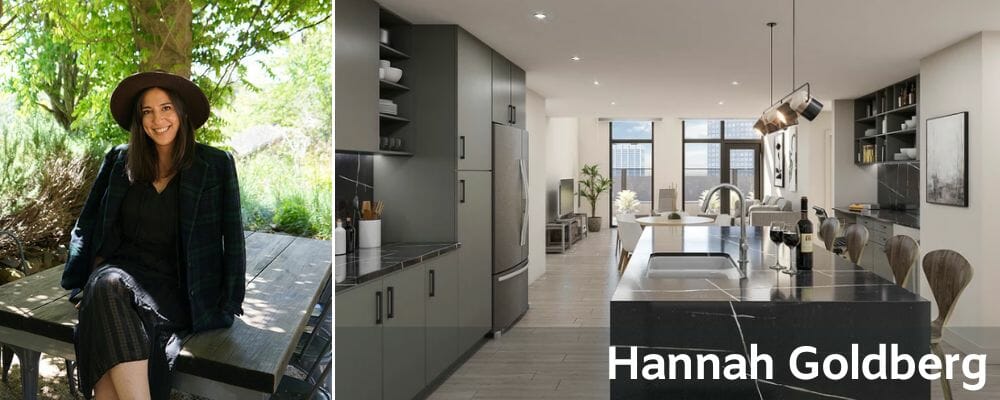 If you're looking for interior design help in Bethesda, Hannah Goldberg may be just the one! She has a wealth of experience and a background in commercial and residential design. Plus, she prides herself on balancing both practical and aesthetic projects.
Mixing layers of texture, patterns, and colors – Hannah is playful in her creation of beautiful interiors. Furthermore, her signature style mixes vintage with modern elements. As a result, her projects are full of personality!
WHAT WE LOVE: Hannah gives thought and attention to all spaces. No matter how small a project, she turns it into something beautiful. She's also among the most accessible designers on this list – you can start a project with Hannah right now!
Kristin Peake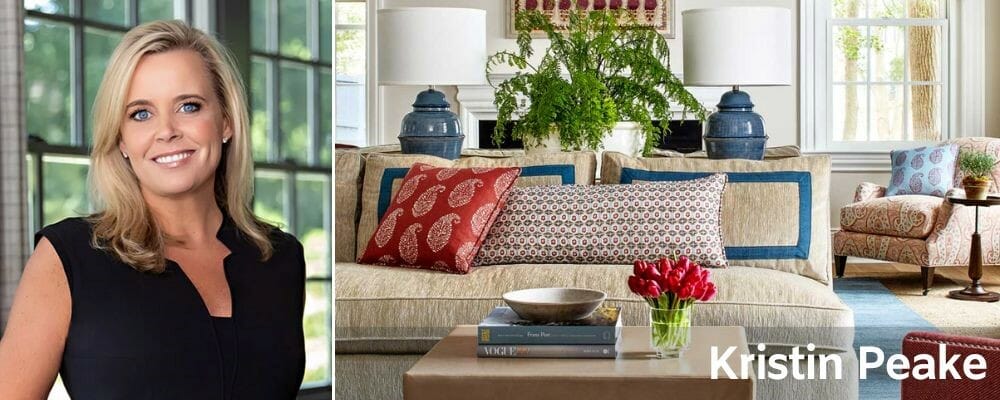 Harmonizing between utility and amenity, Kristin Peake is devoted to little details. As one of the top Bethesda interior decorators, she layers her projects with the correct personalities. This can include texture, lighting, color, and customized items.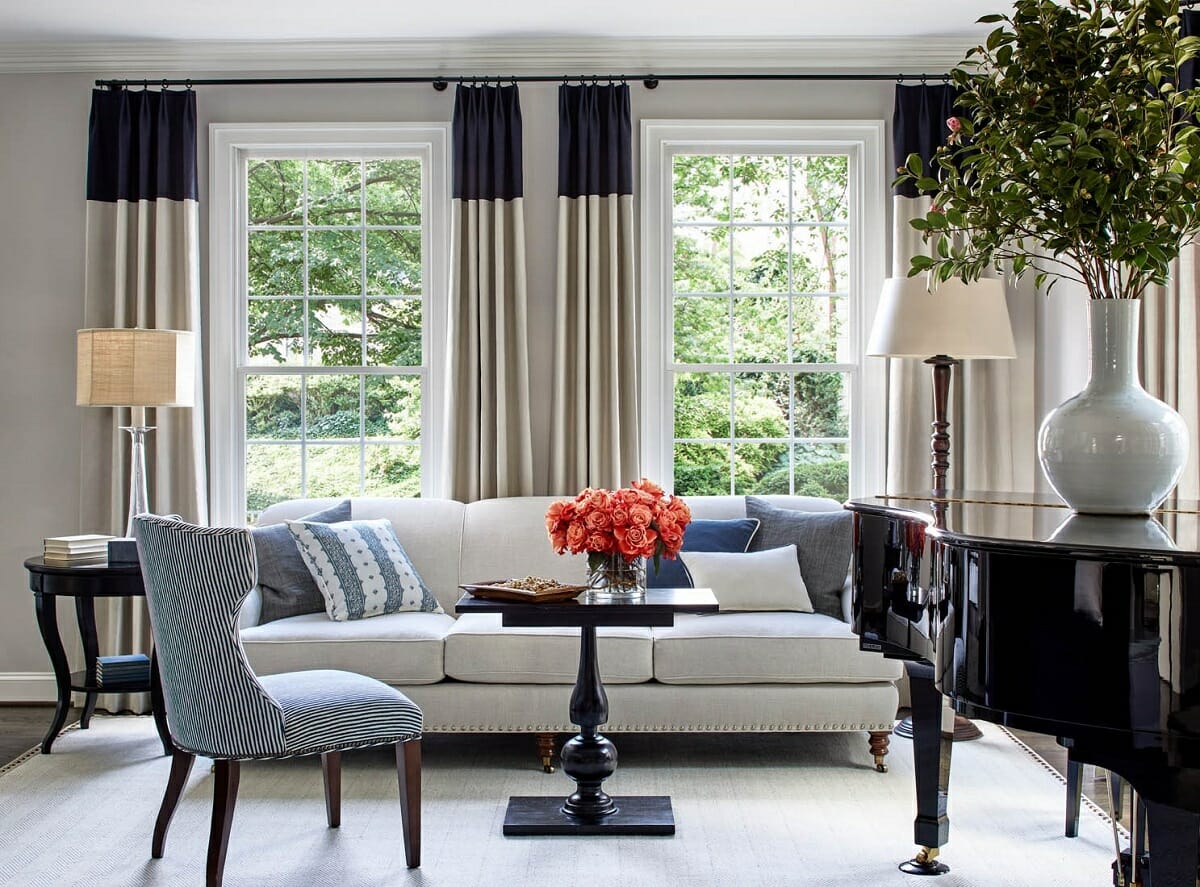 WHAT WE LOVE: Kristin only takes on a select amount of projects to ensure she can provide quality over quantity in her career.
Margery Wedderburn
As one of the top Bethesda interior designers, Margery Wedderburn works with her clients on every little detail. As a result, their wishes are fulfilled. With over 20 years of experience, she holds an honors degree in interior design and a degree in international business. Her design skills come naturally as she is the daughter of a fine furnishings professional. Moreover, her vast travel experience has brought her daily inspiration in her designs.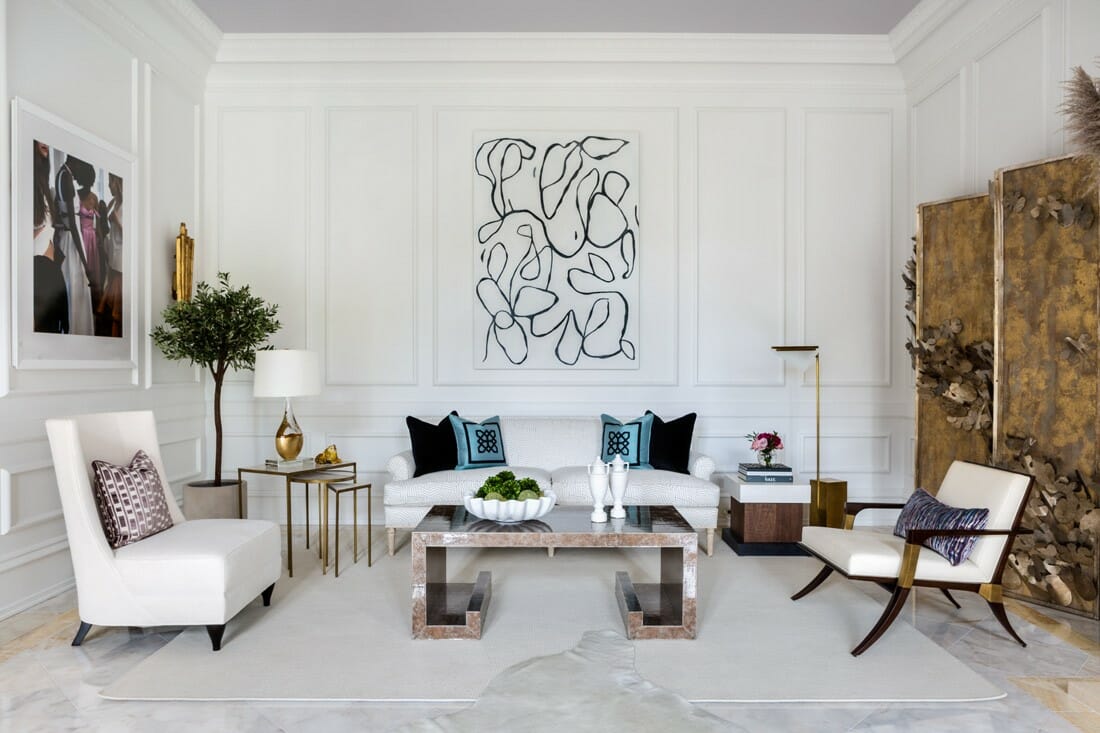 WHAT WE LOVE: Before opening her interior design firm, Margery worked for many international designers.
Wendy Danziger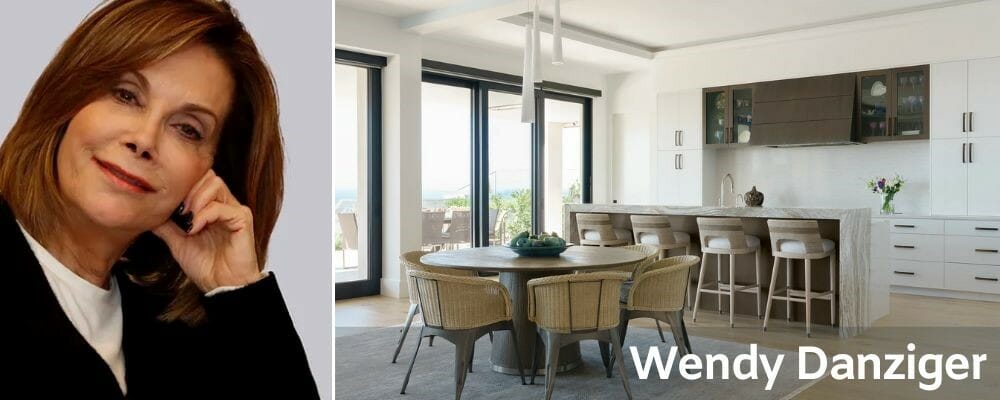 With a passion for people and design, Wendy Danziger is making waves in the Bethesda interior design space. Described as a designer with infinite creativity, her next best asset is her ability to listen to her clients. Consequently, she knows exactly what they want in their spaces. Overall, Wendy has stood the test of time as one of the best Bethesda interior decorators.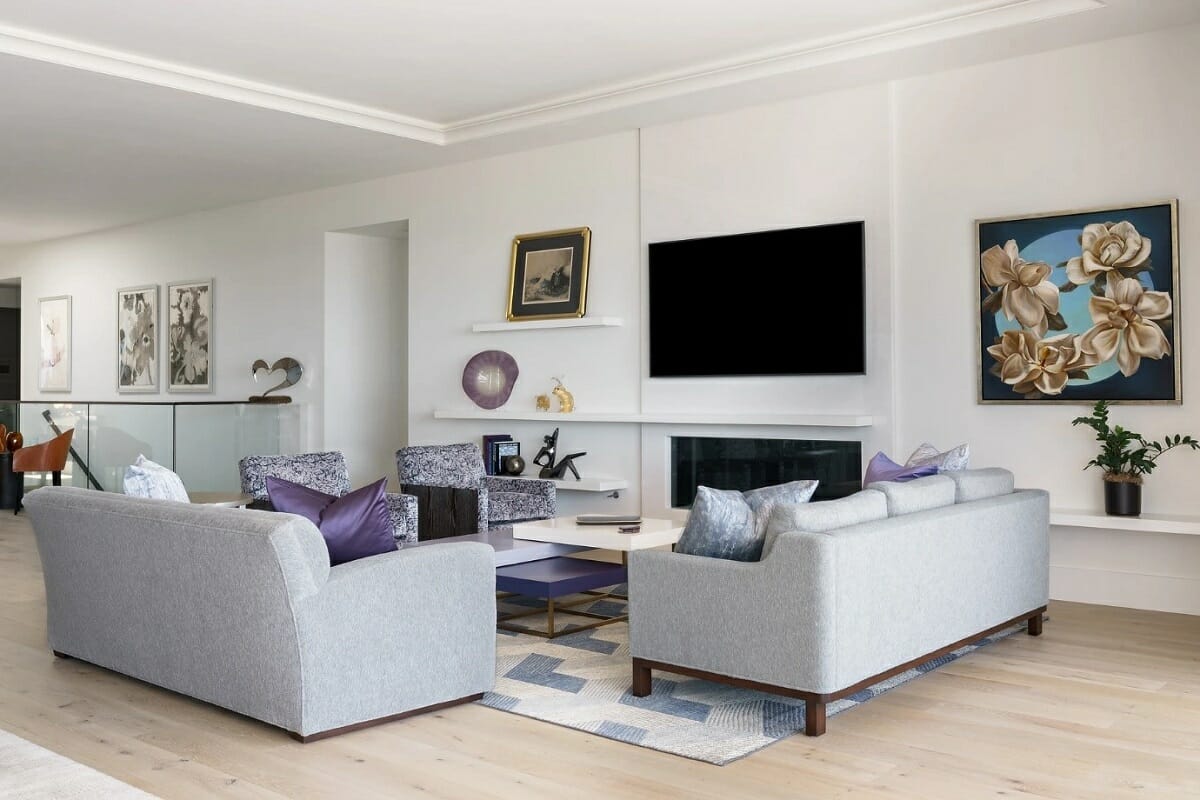 WHAT WE LOVE: According to Wendy, her firm sets itself apart by truly caring about their customer.
Lorna Gross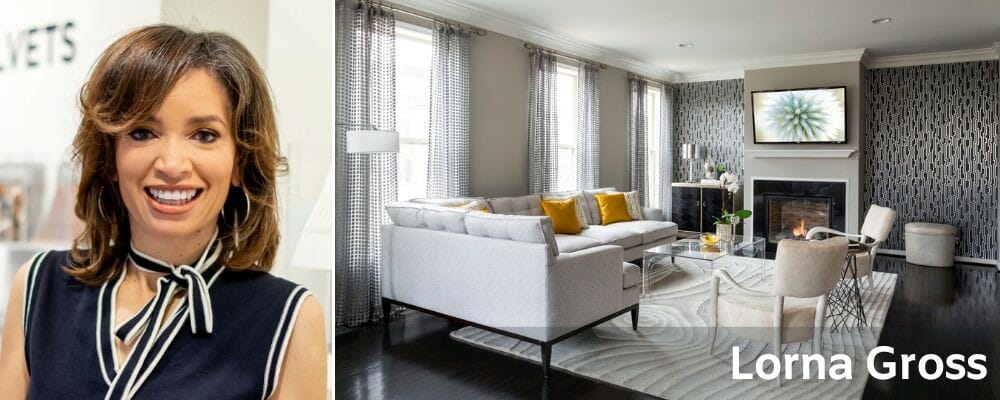 Lorna Gross is known for her skill in creating distinct and memorable spaces. As a result, she is one of the best Bethesda interior designers. Moreover, her love for travel has been infused into her designs, values, and business customs. With parents who emphasized education and hard work, it's no wonder Lorna holds various degrees. Plus, her energy is infectious!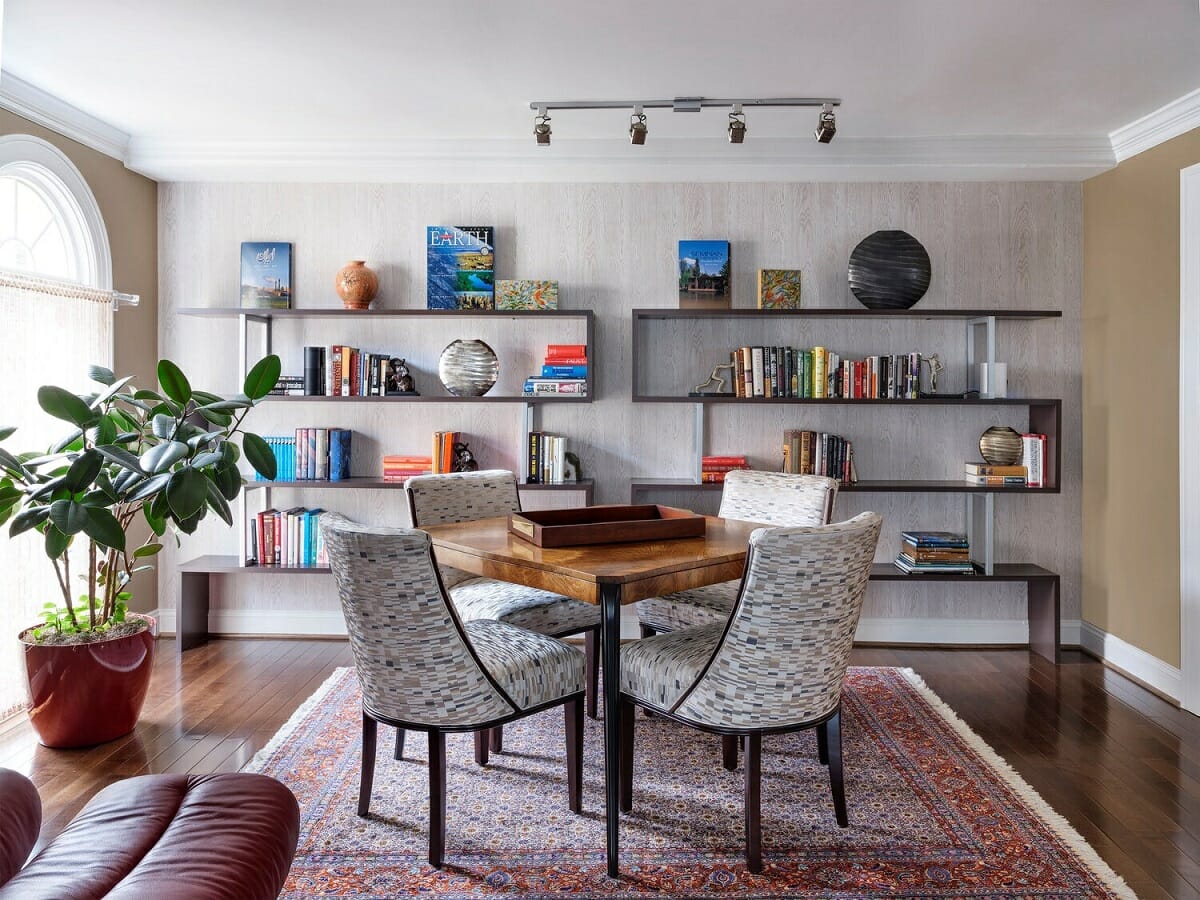 WHAT WE LOVE: Lorna has many repeat clients because of her exquisite results.
Dana M.K. Evans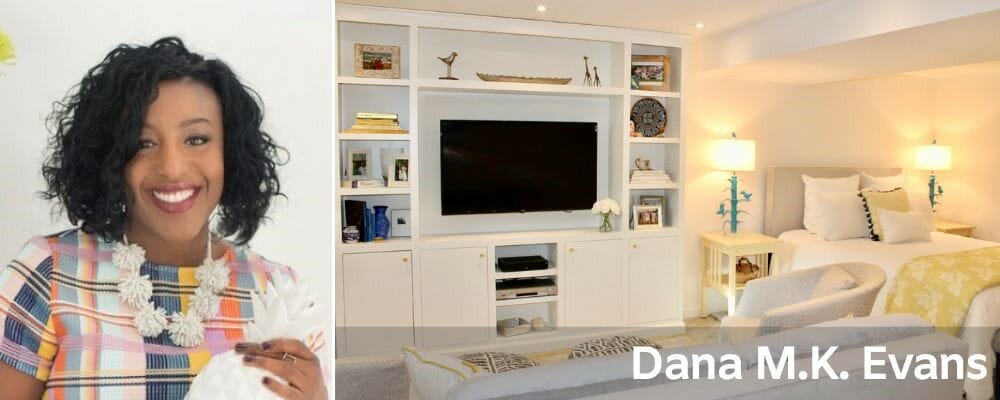 As a full-service designer, Dana Evans specializes in stylish yet functional spaces for mothers who have busy families. Consequently, she knows what it is like to need a home of calm and serenity. In fact, not only is she one of the best Bethesda interior decorators, but she is also a mother of three! With that in mind, her projects include organized spaces with trendy elements to uplift the home.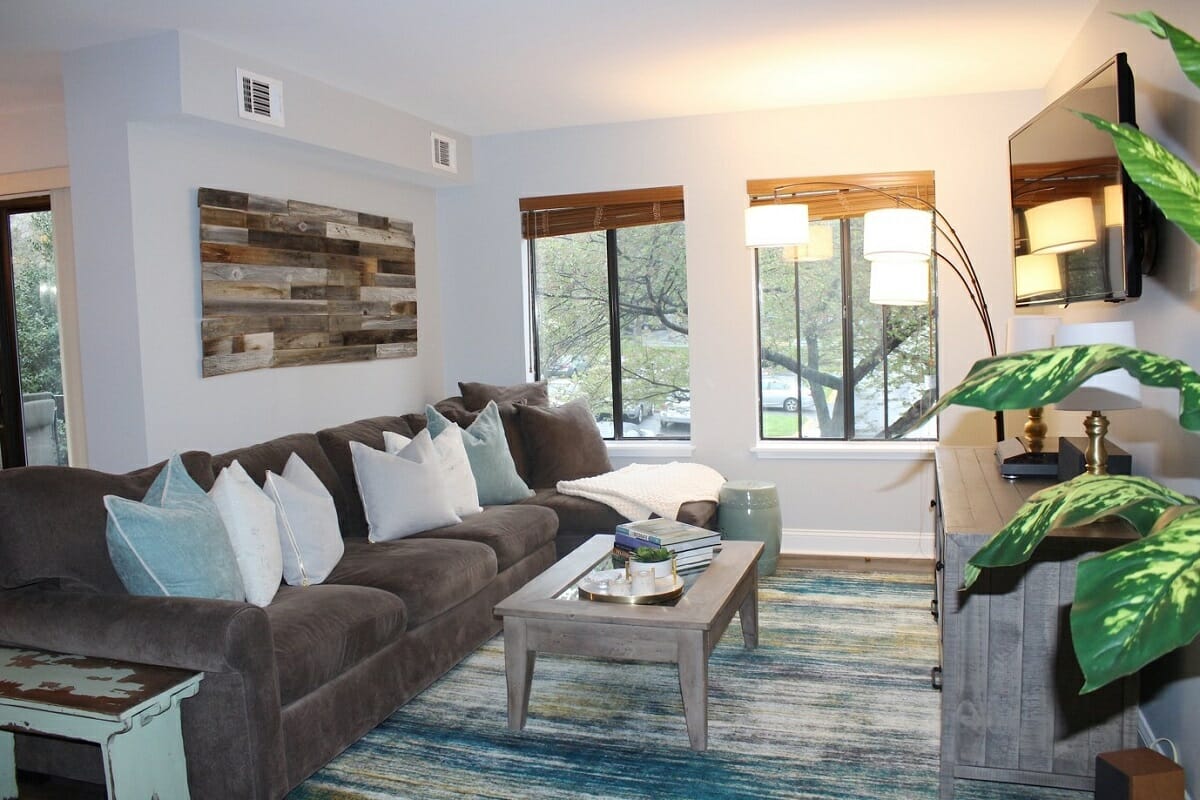 WHAT WE LOVE: Before becoming a full-time designer, Dana owned Daisy Baby & Kids furniture. As a result, this helped her hone her skills with all interior design elements.
Looking for interior designers near you?
Our team of industry experts is ready to help you create your ideal home. Learn more when you schedule a Free Interior Design Consultation!

[Feature: Waterlily Interiors]