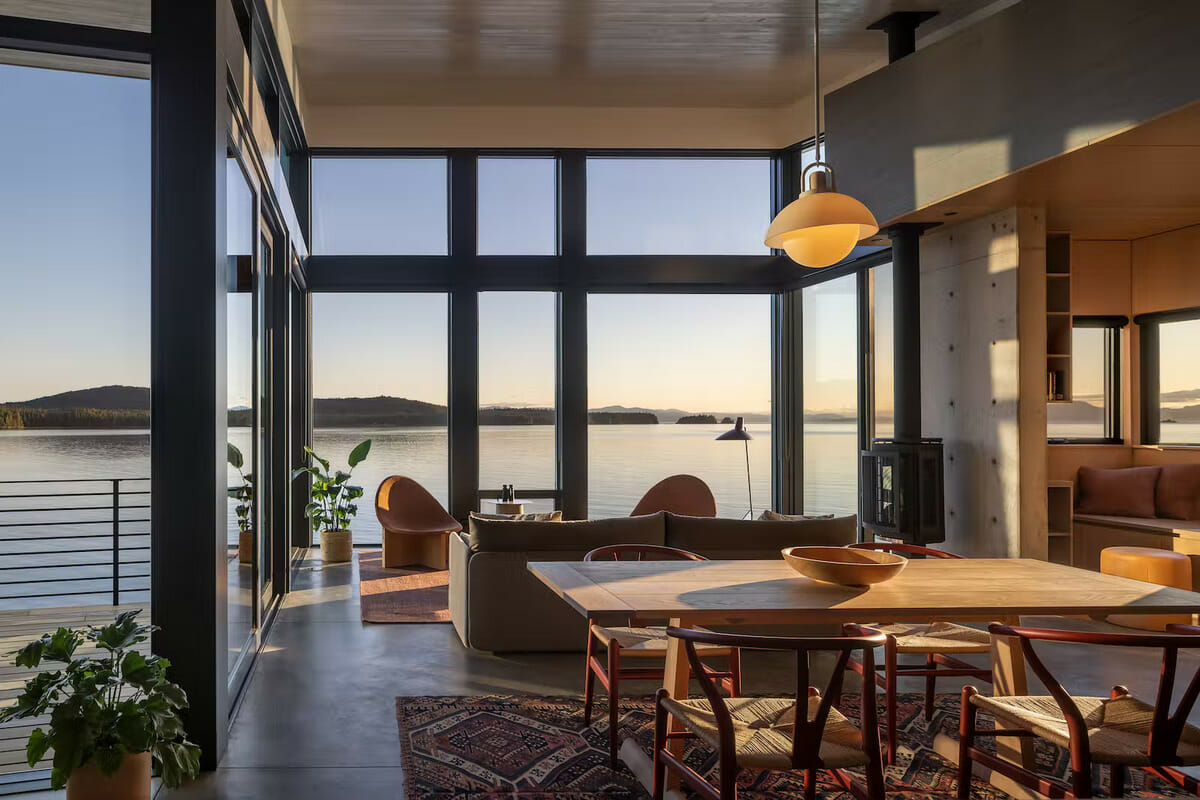 You might be surprised to know that Anchorage is home to a growing interior design scene. Interiors here match the magnitude of the breathtaking surroundings – all thanks to a strong presence of skillful local designers. So whether you're looking for some inspo or need some help sprucing up your home, you won't want to miss these top Anchorage interior designers and decorators!
Interior Design Anchorage
Anchorage's interior design scene is truly worth bragging about. From upscale modern apartments to coastal cottages, it boasts an impressive variety of styles bringing natural beauty and a sense of place to every room. Creatives here are known for their commitment to using local materials such as driftwood, fir, and stone. However, what really sets Anchorage interior design apart is its ability to mix classic tradition with bold innovation, creating a unique look that other places just can't replicate. 
Looking for top-rated interior designers near you? Then, get started with the best local designers with our Limited-Time Anchorage Interior Design Deal!
Top Anchorage Interior Designers
Living in an area renowned for traditional crafts allows Anchorage interior designers to create one-of-a-kind spaces while supporting local artists at the same time. In return, such a combination of top-notch talent and a deep appreciation for unique objects and artwork earned Anchorage interior design its place among the nation's creative capitals.
Beth McDonough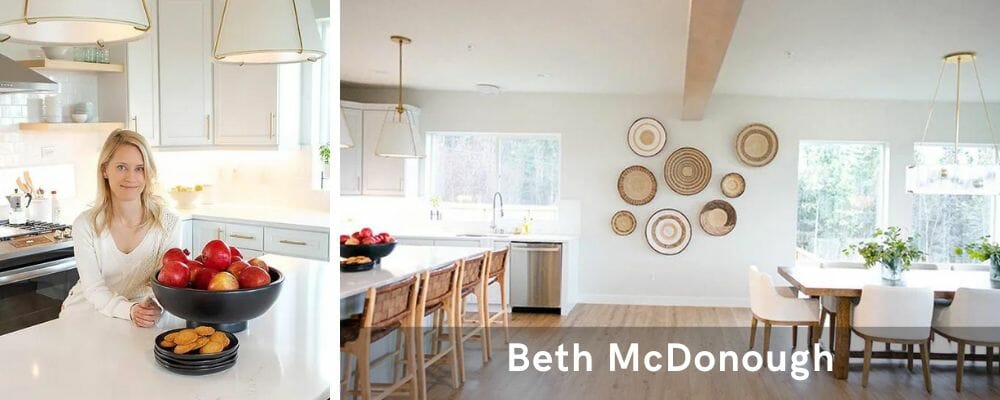 Beth McDonough is the owner and lead designer at Forty Nine Interiors, a design studio located in the Mat-Su Valley and Anchorage, Alaska. With a passion for family and lifestyle optimization, Beth is dedicated to creating beautiful spaces for busy professional Alaskan families. As an experienced Anchorage interior designer with many years of living across America under her belt, Beth understands what makes their homes unique. She is also proficient in using available resources without compromising on style or comfort.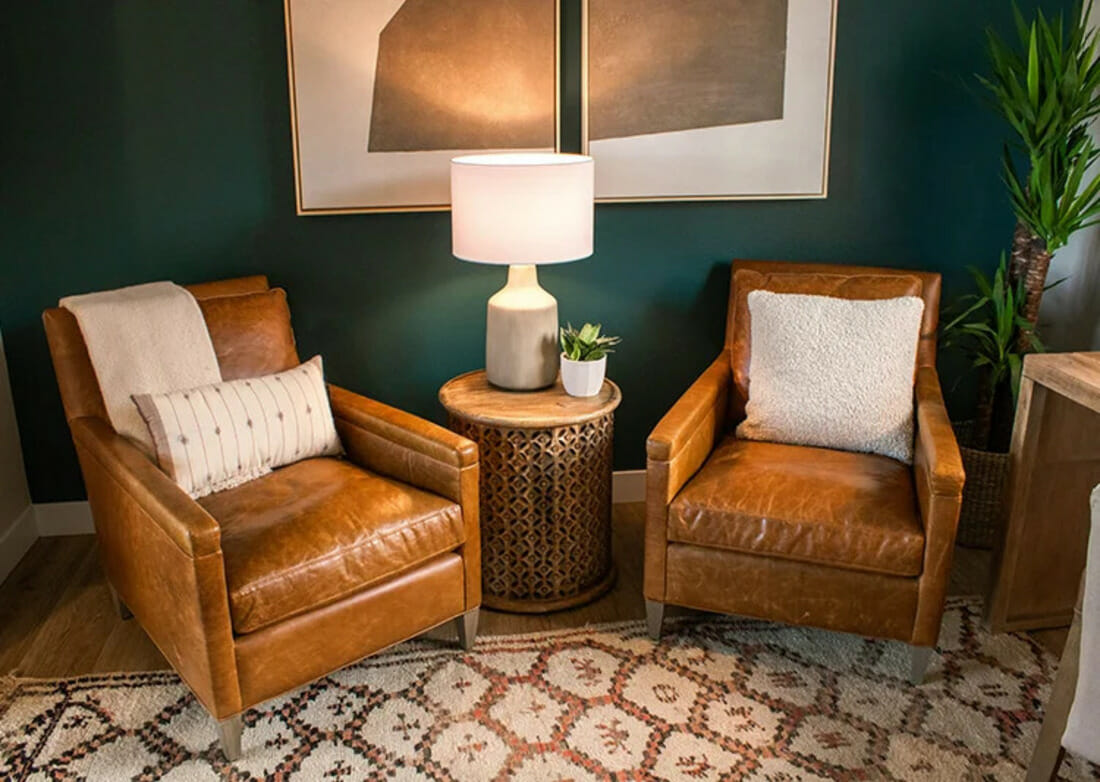 WHAT WE LOVE: Beth's commitment to understanding each client's individual needs.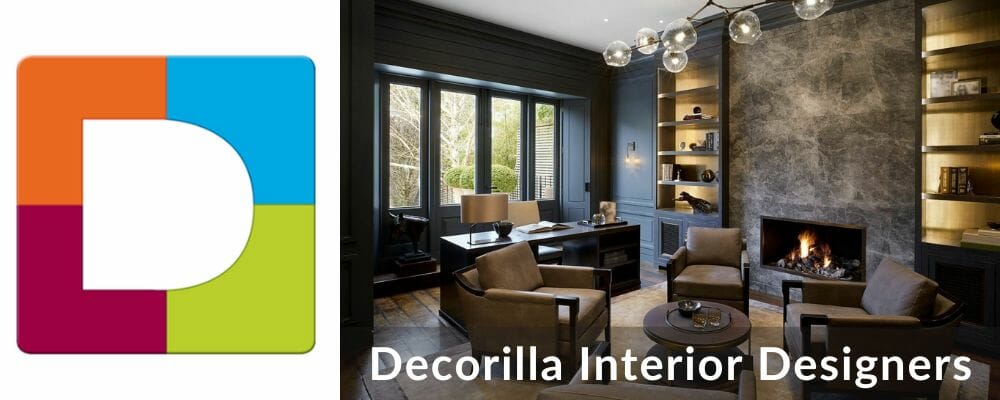 For genuinely stunning project results, turn to Decorilla Anchorage interior designers near you. This versatile interior design platform offers a range of creative services, making it simple to find and collaborate with the area's leading professionals. Each designer on the team has extensive experience across all project styles, ensuring flawless execution of your vision!
With Decorilla, you can have access to the best interior design in Anchorage. Their talented professionals are renowned for composing truly unique looks tailored specifically to each client's taste and lifestyle. High-res 3D visualizations allow the clients to sense and get connected with their rooms before committing to the project execution. In the meantime, each design comes with a custom shopping list, famous for its substantial trade discounts on furniture and decor. 
WHAT WE LOVE: Above all, we love the incredible versatility of Decorilla services and creative visions. Put yourself one step closer towards creating an unforgettable living experience and start a project today!
Elizabeth Milligan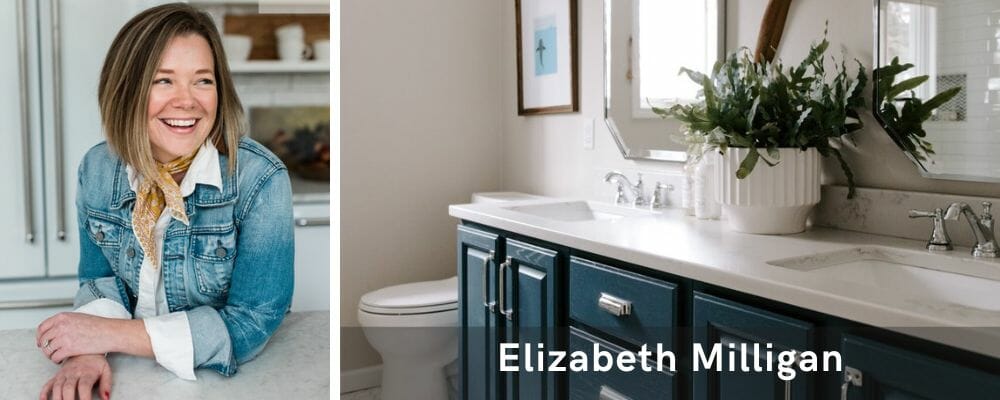 Elizabeth Milligan has always had an intuitive relationship with the environment around her. It's no wonder, therefore, that it drove her to develop a career in interior design. Over ten years of experience have enabled her to achieve true excellence in the field. Today, she is the owner and principal designer of Em Interiors, an Anchorage interior design firm.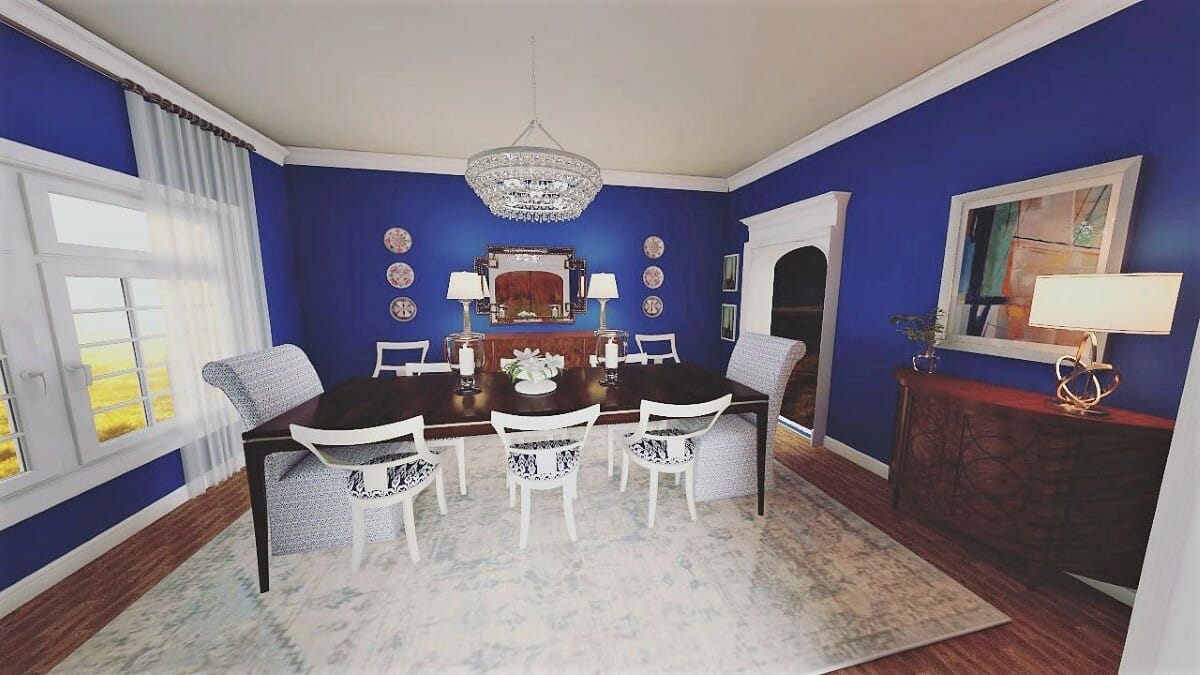 WHAT WE LOVE: Elizabeth's ability to make spaces that authentically portray the style of each client she works for. 

Fernanda Conrad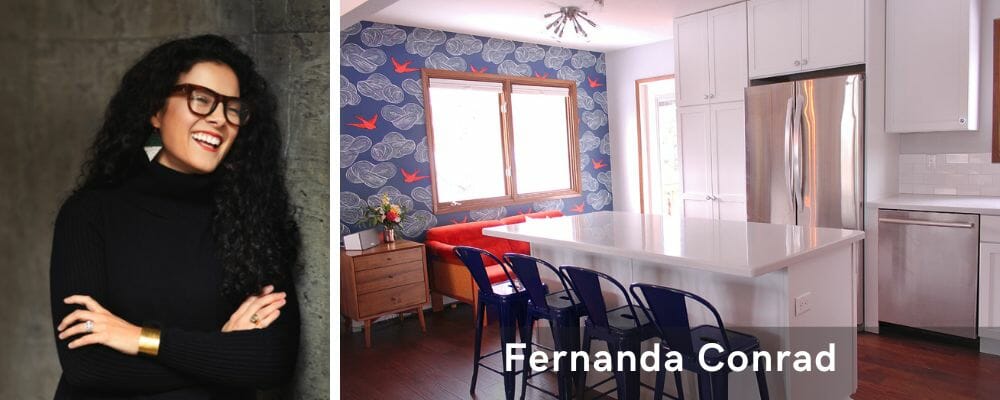 For Fernanda Conrad, it all started with her accompanying her engineer father to job sites to watch blueprints come alive. In other words, she has been fueling her passion for interior design since childhood. Eventually, she directed those drives into a flourishing career. Hard work and ambition not only led Fernanda to become an interior designer in Anchorage, Alaska, these traits also won her first place and grand prize in the Best Alaskan Kitchen Contest.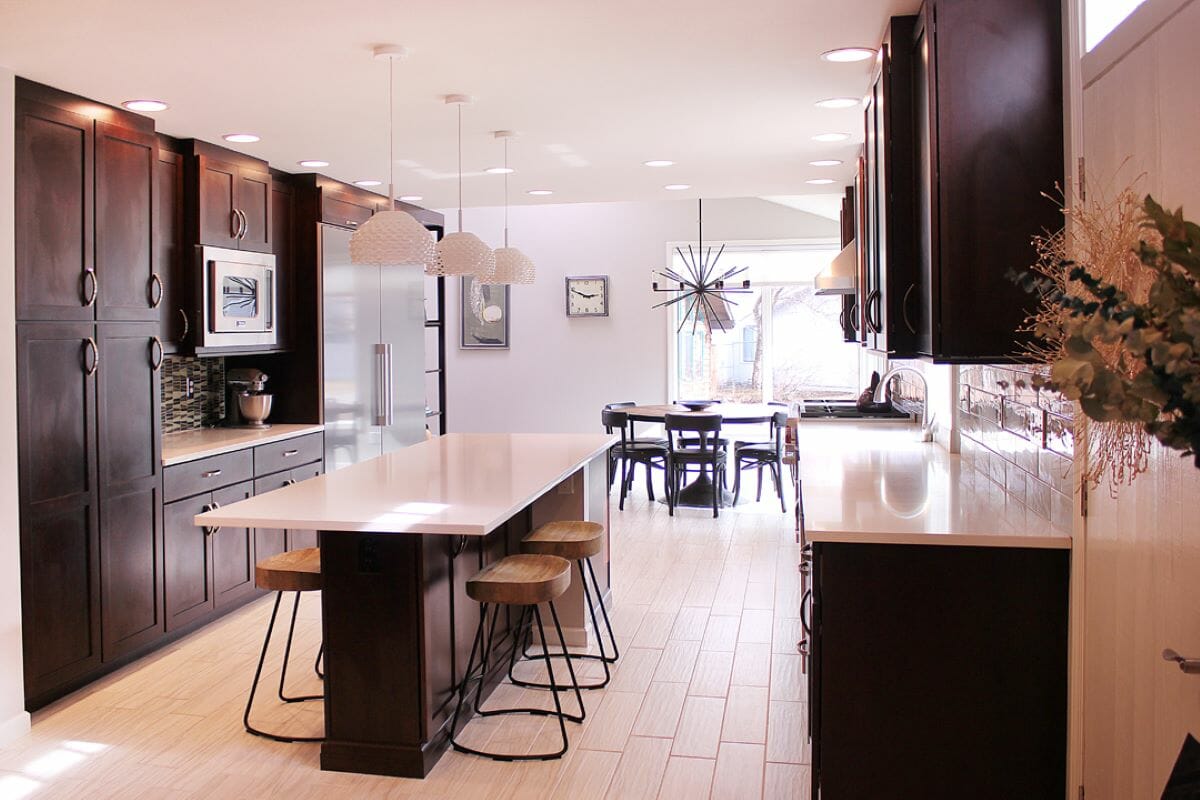 WHAT WE LOVE: Creative designs, contemporary but also deeply rooted in the traditional, family-oriented style.
Peggy Favretto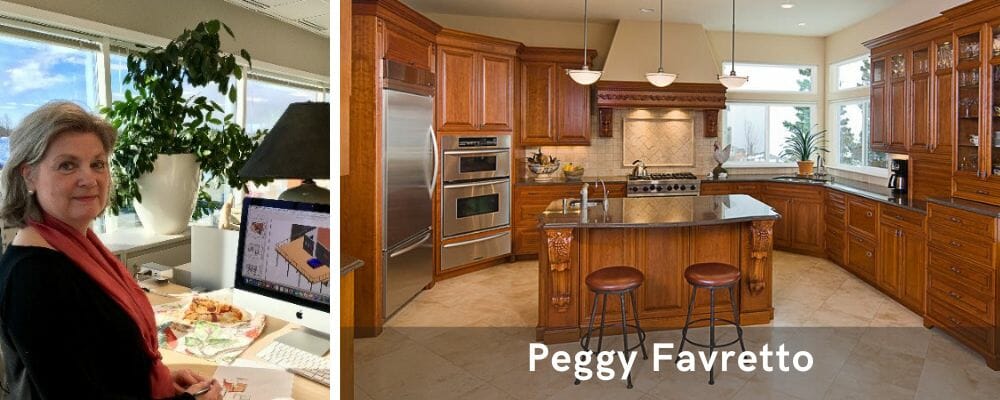 Peggy Favretto is the head of Coordinators Interior Design, employing a large, diverse group of interior decorators in Anchorage, AK. This interior design firm specializes in transforming spaces into the home or business of your dreams. Peggy and her team of professionals ensure every client achieves their desired look. Combining skillful use of lighting and color selection with other visual elements, they evoke a certain mood within each unique environment.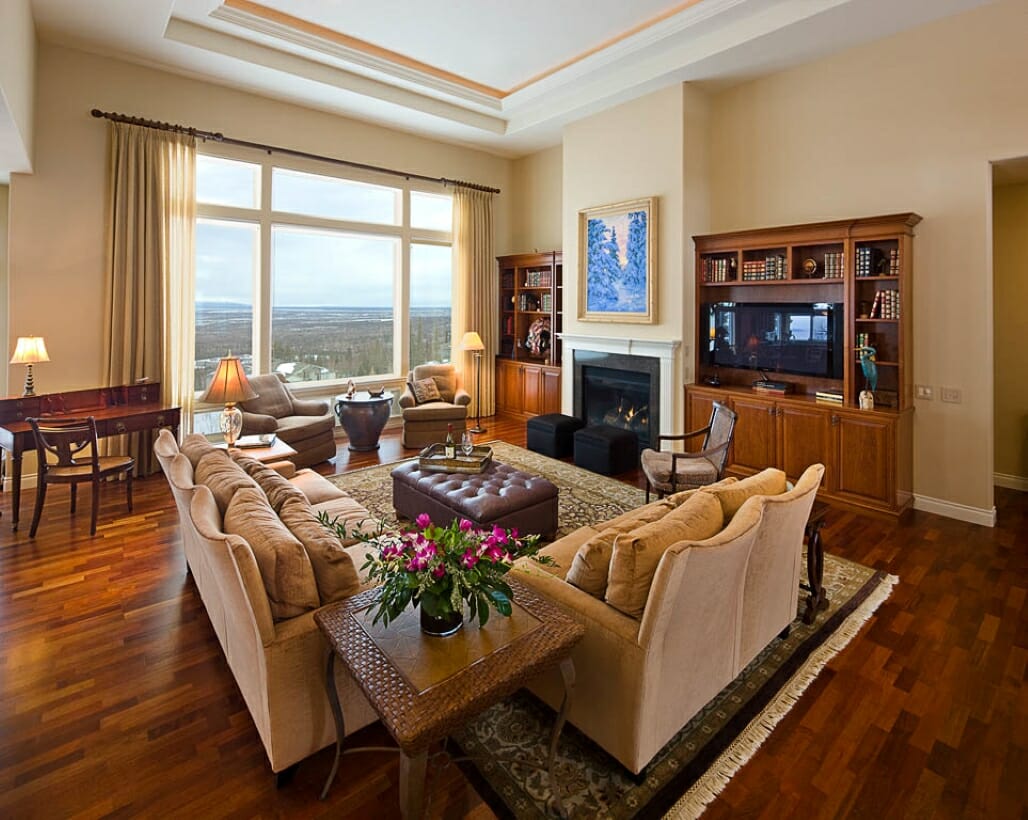 WHAT WE LOVE: A combination of proven methods and the best available resources that conveys highly functional and reliable spaces as a result. 
Kandi Hernandez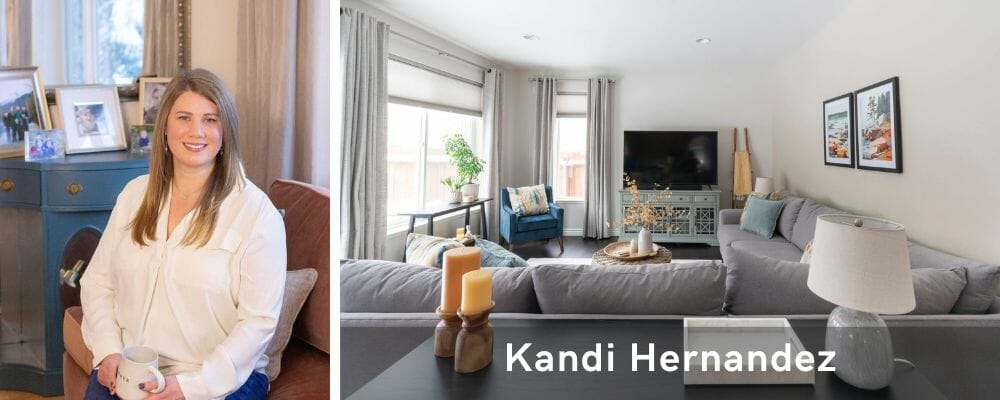 From a young age, Kandi Hernandez was surrounded by interior design. However, it was her grandmother who first suggested turning her passion into a career. The moment happened after realizing how much Kandi enjoyed redecorating her room before the arrival of a new baby brother. Years later, the dream became a reality when she earned a Bachelor's degree from Harding University. Prior to becoming a licensed Anchorage interior designer, Kandi gained experience working for different companies throughout the country.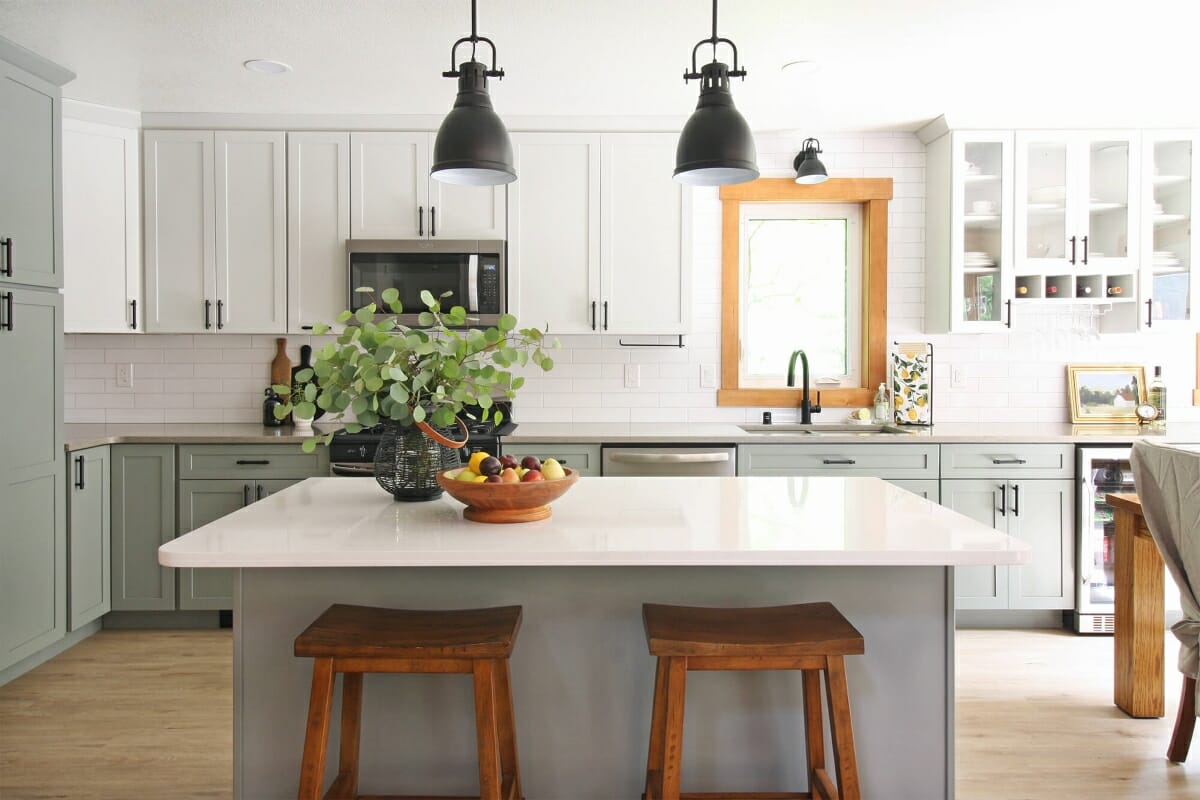 WHAT WE LOVE: Solid, well-put-together rooms devoted to making daily life not only efficient but also enjoyable. 
Natasha Schmidt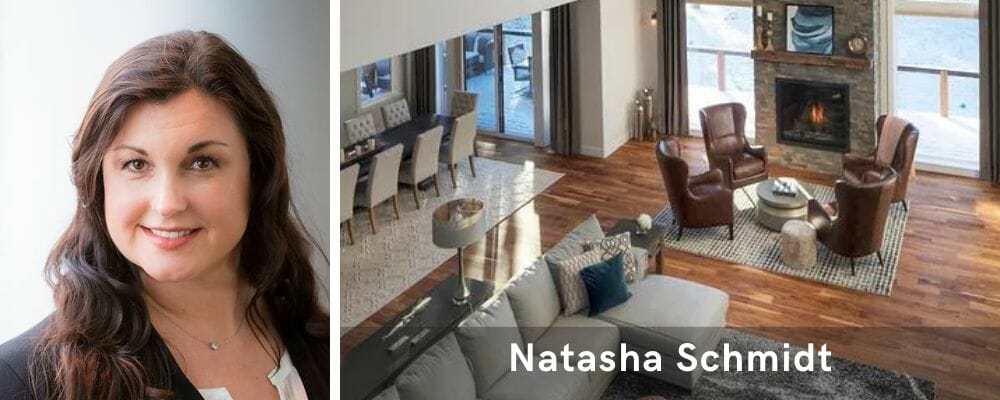 Natasha Schmidt is an exceptionally qualified Anchorage interior designer with a wealth of experience in the creative industry. Her credentials are bolstered by her Bachelor Of Fine Arts degree, followed by years of gaining diverse experience. Natasha's skills include client relations management (CRM), programming, space planning, AutoCAD & Revit usage, as well as building plan maintenance. Furthermore, having designed projects from small-scale to large, and across various sectors, she obtained proficiency in numerous additional aspects of the trade.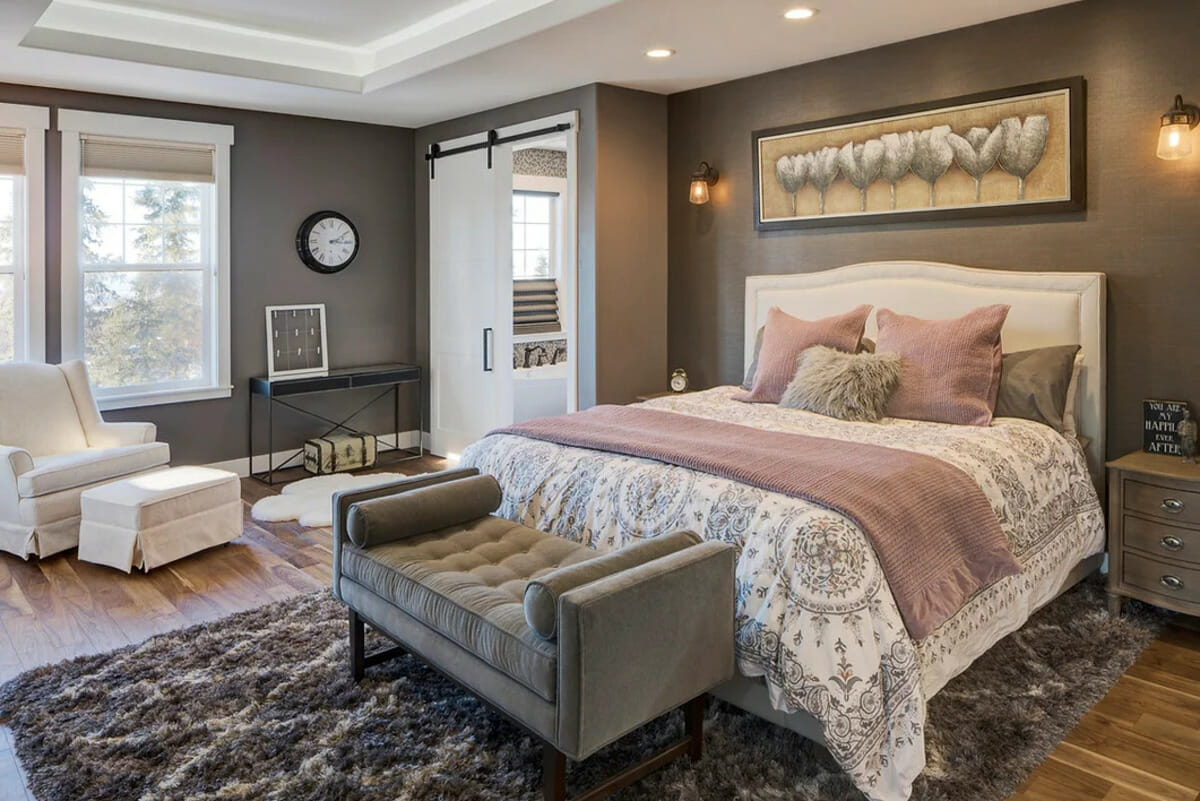 WHAT WE LOVE: A client-centered approach that allows bringing any dream concept to life.
Mary Kay Arthaud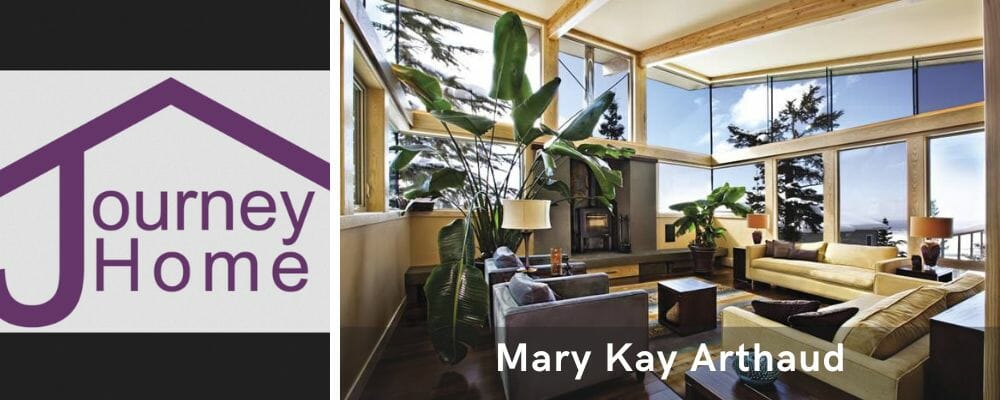 Mary Kay Arthaud is an interior decorator in Anchorage and a member of the team offering a broad range of industry services. Their company, Journey Homes, provides both interior design and custom woodwork services available under the same roof. From basement and bathroom renovation to commercial design, MK Arthaud strives to make each client's dreams come true. As a result, her designs appeared in various publications such as Alaska Home Magazine as well as on the GA Panoramas website.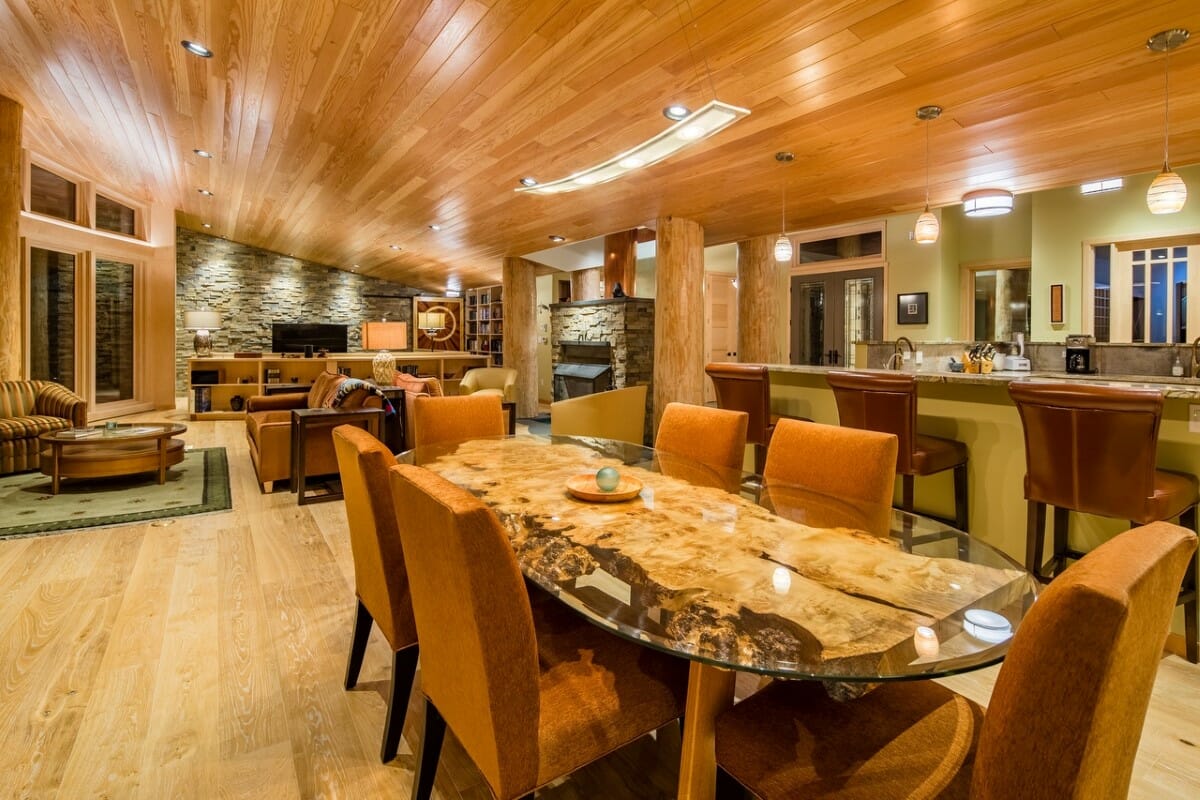 WHAT WE LOVE: Warm interiors rich in natural materials such as wood and stone. 
Jana Seda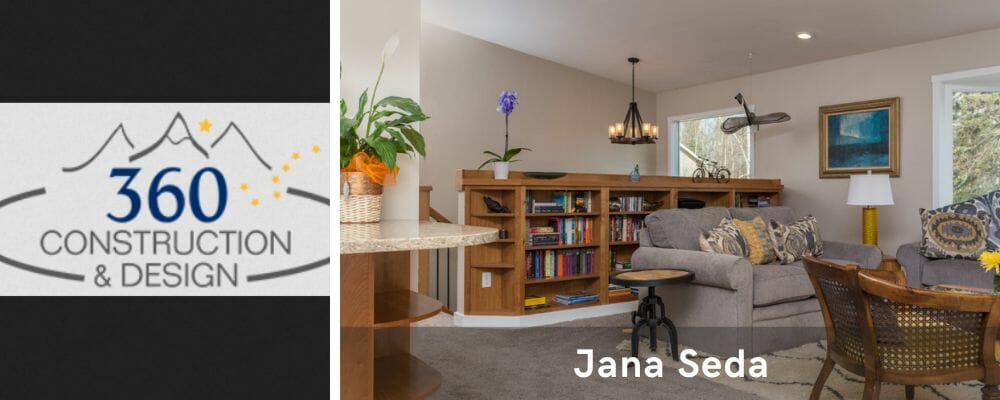 With over a decade of experience, Jana Seda is an established figure in the interior design Anchorage scene. After completing her Bachelor's Degree in Sociology, she found success with kitchen and bath design – mastering both practicality and functionality. In return, Alaska Home Magazine and Best Kitchens Edition have featured her work numerous times. Jana also won several awards, including the BHA Golden Hammer Winner and Grand Prize 2020 Award from Alaska's Best Magazine.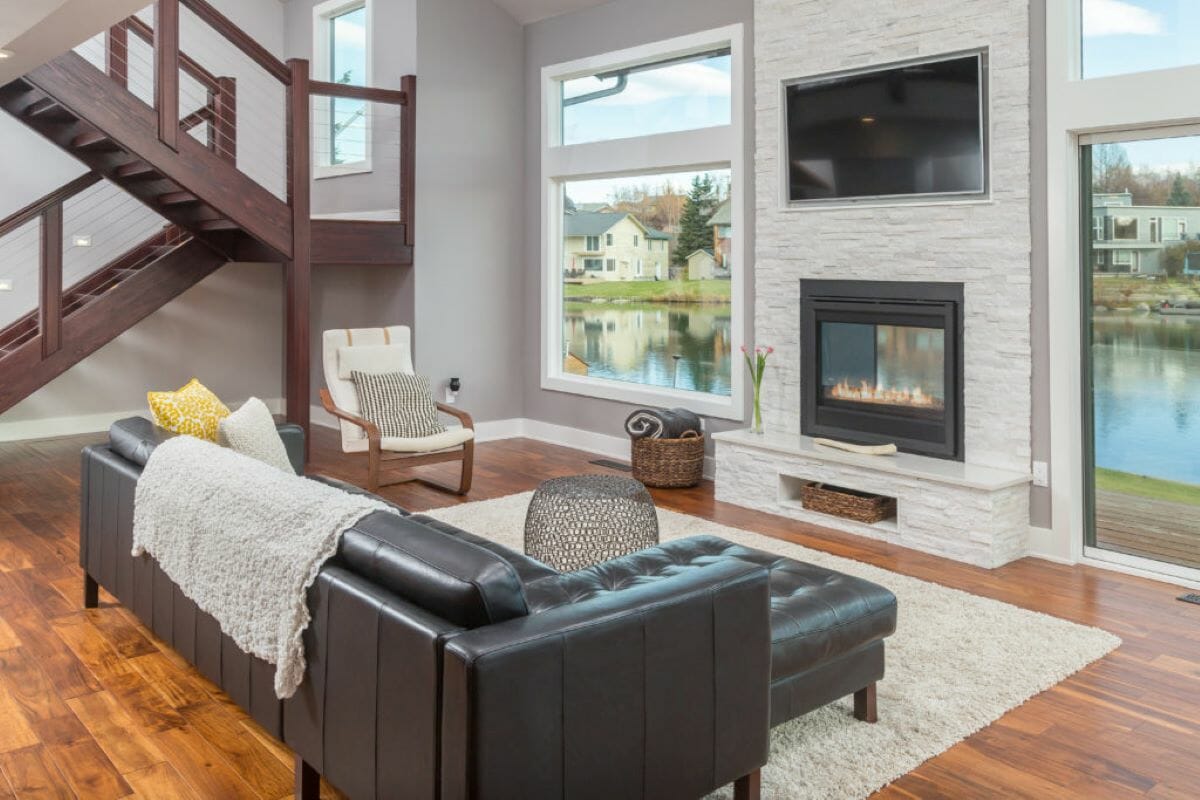 WHAT WE LOVE: Jana crafts timeless spaces with a lot of character.
Kjerstin Boorstein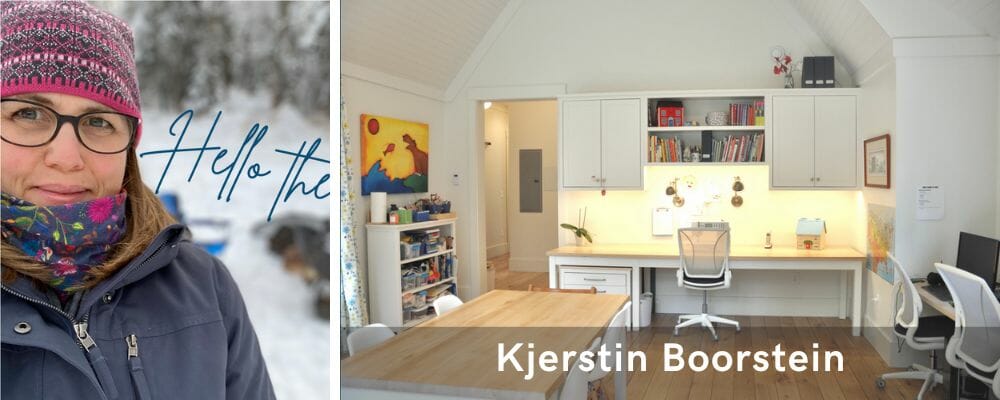 Kjerstin Boorstein is an experienced Alaska-based residential interior designer who helps homeowners create timeless abodes. From building a custom home to buying something prebuilt or renovating, she helps them make all the decisions necessary to proudly call the space their own. Kjerstin's scope of work ranges from 3D modeling to carpentry details and finishing touches. She also assists with decor selection after construction/renovation is complete, ensuring that all elements coordinate properly.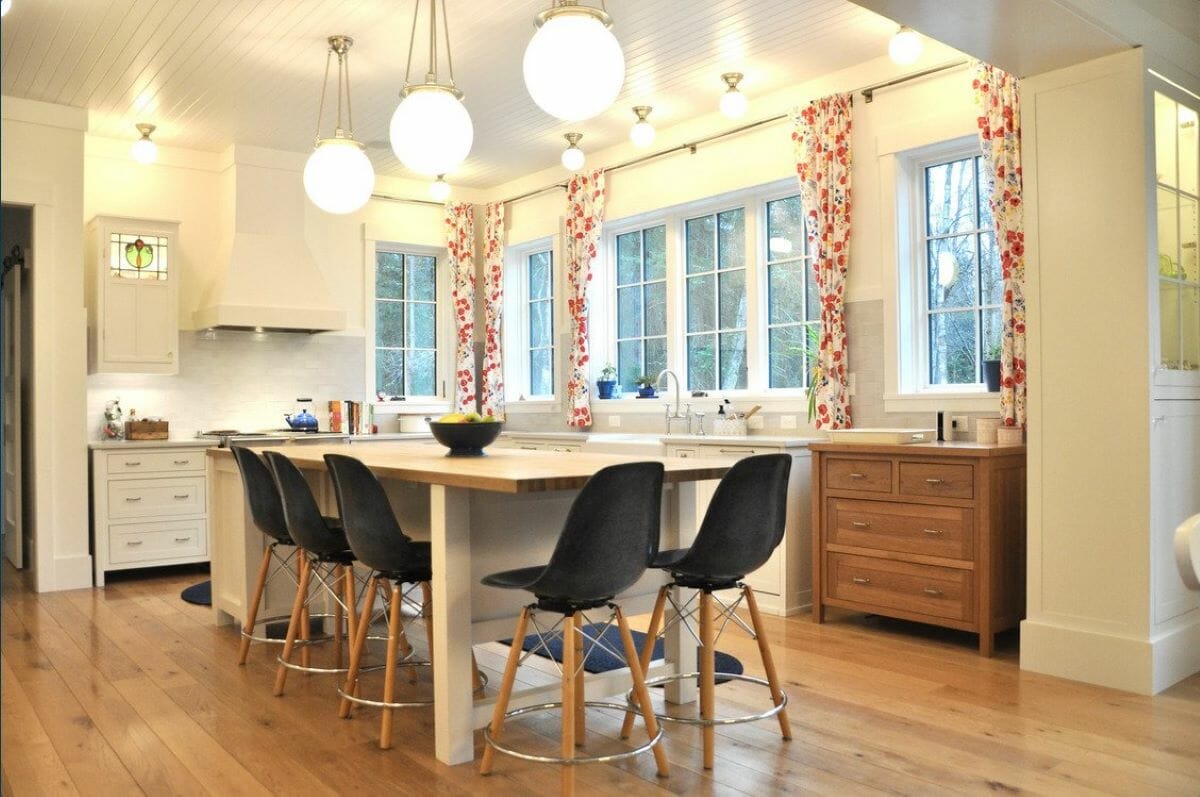 WHAT WE LOVE: Relaxed approach that adds an element of fun while still conveying a strong flair of cohesion.
Looking for the best Anchorage interior designers near you?
Our team of vetted designers can help create your dream home! Schedule a Free Interior Design Consultation to learn more today.

Featured image: [1]