Bursting with creativity and excitement, Portland interior designers have oomph. Eclectic, blissful, and marvelously modern these interiors are trendsetting and visually alive. After exploring this portside town, we've discovered an urban landscape worth showing off. The Decorilla team is always eager to work with gifted designers. Not only are the interior designers of Portland talented, but their swoon-worthy projects are inspiring. Whether you're looking to hire an interior designer in Portland or looking for interior inspiration, we've got you covered with our list of the industry leaders. Keep reading to see Decorilla's top 10 favorite Portland interior designers.
Angela Todd Studios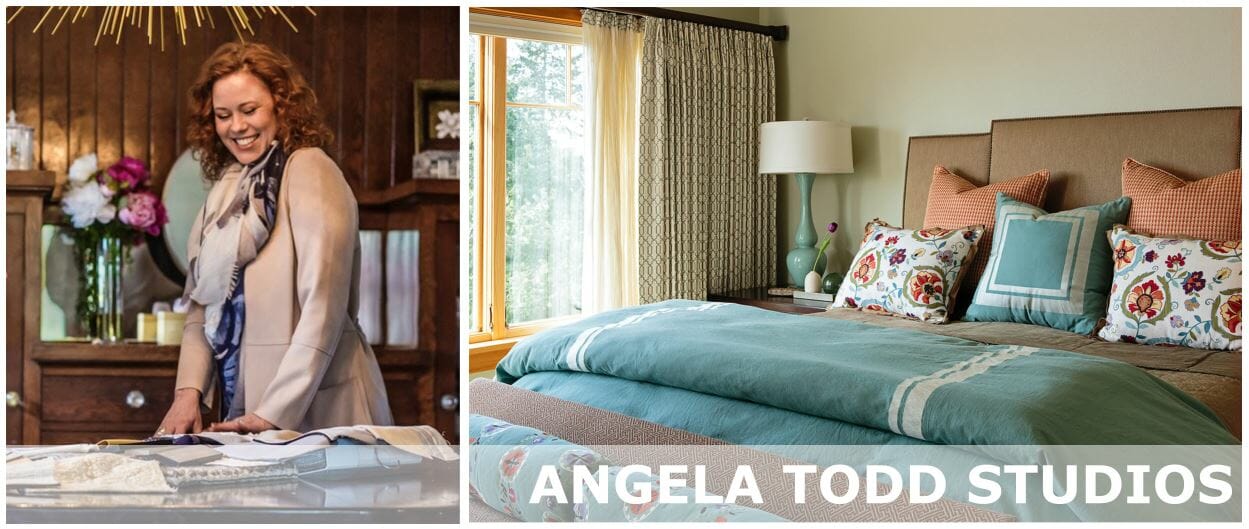 Flourishing on creativity, founder Angela Todd approaches each design project with enthusiasm and passion. Together with homeowners, Angela weaves their story with exquisite personal touches to give homeowners a space that is distinctly unique to them. Through color and pattern, Angela, Jeff Church (the studio manager) and the rest of the team create memorable interiors for their clients. These Portland interior decorators offer remodeling, new builds, spatial planning, and material selection among many more.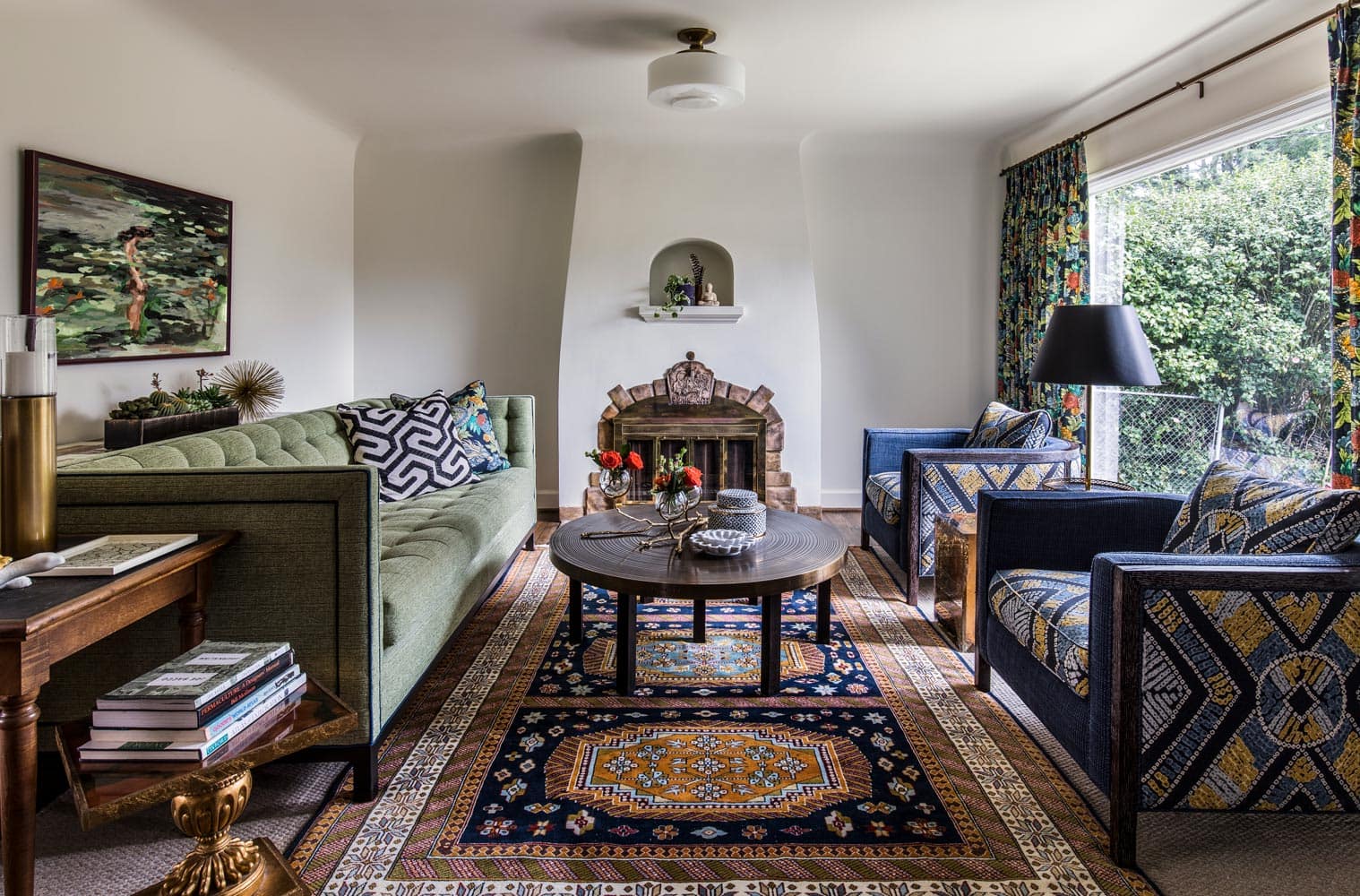 WHAT WE LOVE: Angela's love for contrast. Her "irreverent soul" leads her to mix raw and spontaneous elements with sophistication and refinement. As a result, her design is beautifully fresh and eclectic.
Lisa Davidson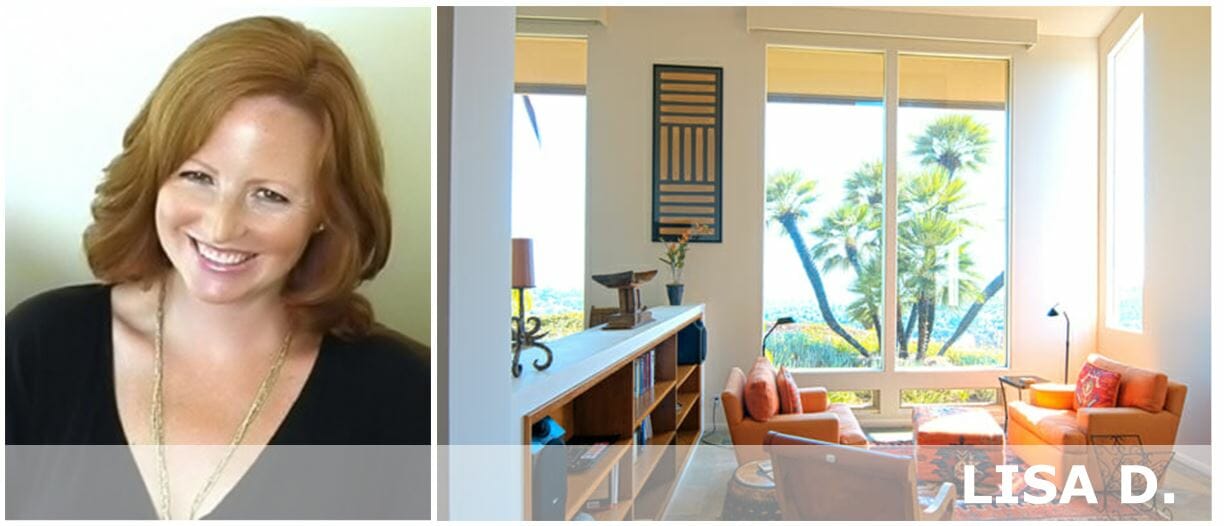 According to Lisa Davidson, "good design is not about spending a ton of money; it's about creating a home that reflects your style and your personality". After grounding her passion while working with industry-leading interior design firms, Lisa D. shifted her expertise to create homes with life. Lisa is dedicated, above all, to building nurturing relationships with her clients to create their dream home that balances function, form, and pure aesthetic bliss.
WHAT WE LOVE: That Lisa's clients are her inspiration. She is an up and coming designer with an eye for detail. Thanks to her subjective muse, Lisa's projects are as unique as each person she works with. Plus, she is the most affordable interior designer in Portland available for hire on this list!
JH Interior Design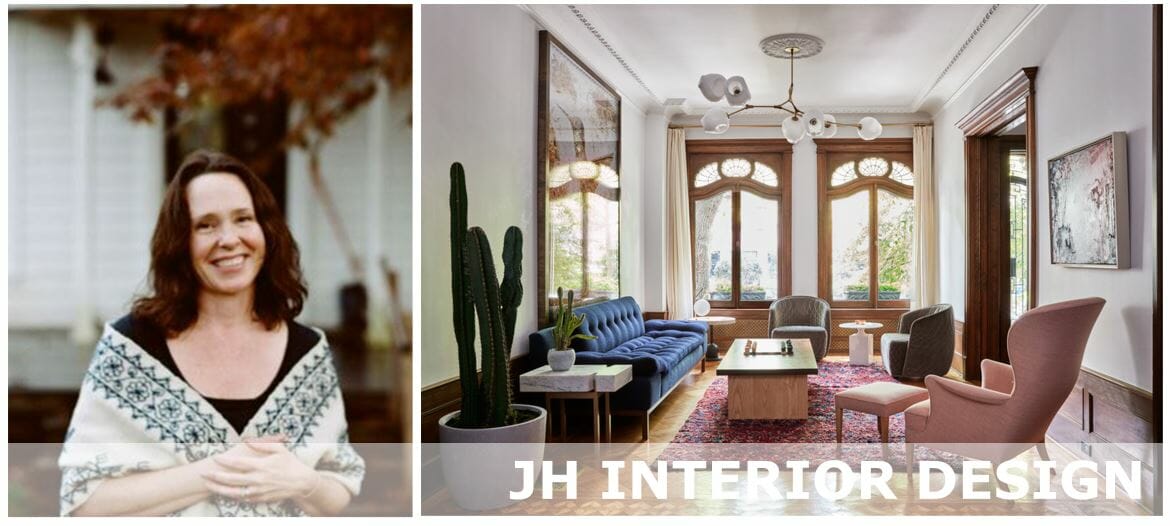 The JH Interior Design team strives to not only create sophisticated interiors but also to celebrate the architecture of each project. Their designs combine the excitement of contemporary design with the beauty of historical architecture. The founder, Jessica Helgerson, has over two decades of experience in the interior industry. Together with a network of collaborating professionals and other Portland interior designers, Jessica can hone a client's strong vision to craft residential or commercial spaces that are remarkably well put together and unique.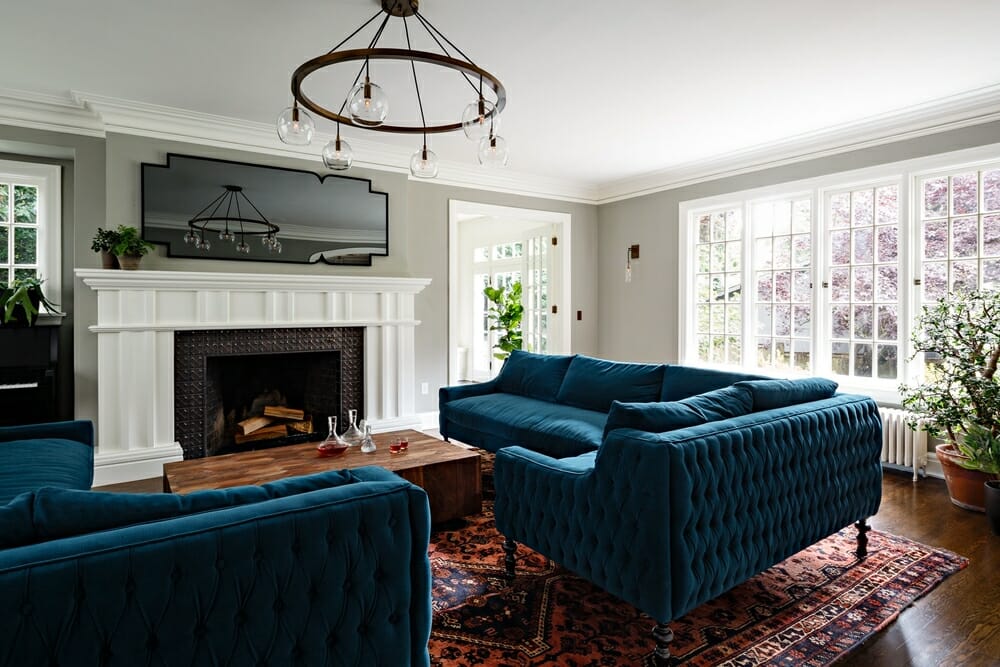 WHAT WE LOVE: That Jessica grounds her designs in green building and sustainability. She highlights how awe-inspiring green design can be.
Kami Gray Interior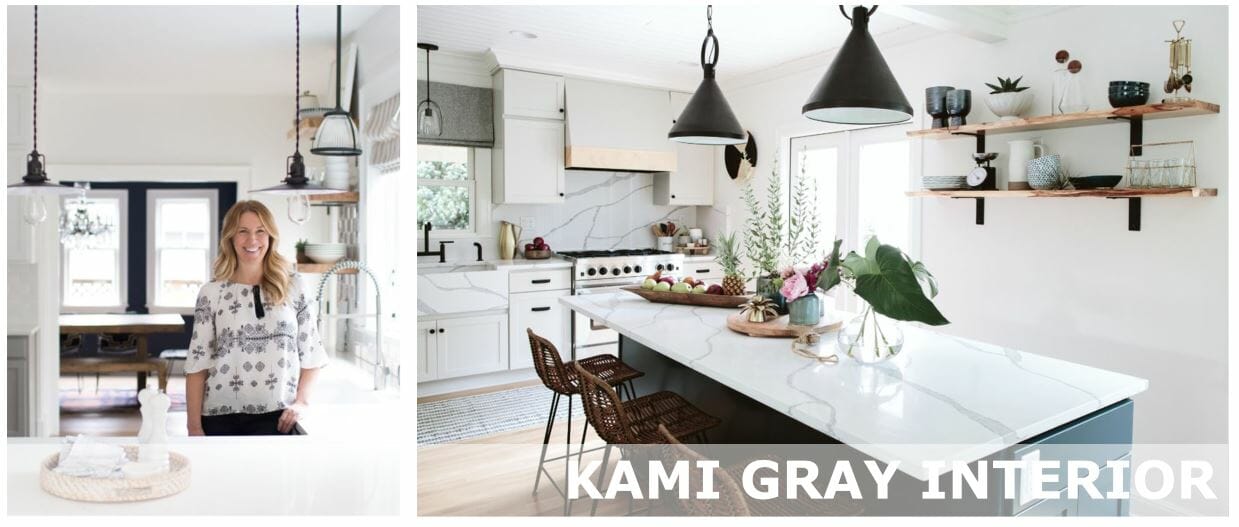 Kami Gray creates exquisitely detailed homes. With her intricate approach to design, Kami and her team can truly transform any house into an awe-inspiring home. Because of her professional experience, Kami can work with any interior styles required in a remodel, room makeover or new build. After obtaining a Bachelor of Science in Design, Kami's imagination and resourcefulness grew in her role as a catalog art director. Here she learned how to create the extraordinary on a tight budget. Beautifully staged scenes had to be "a source of inspiration" and today this notion features in every interior project Kami pursues.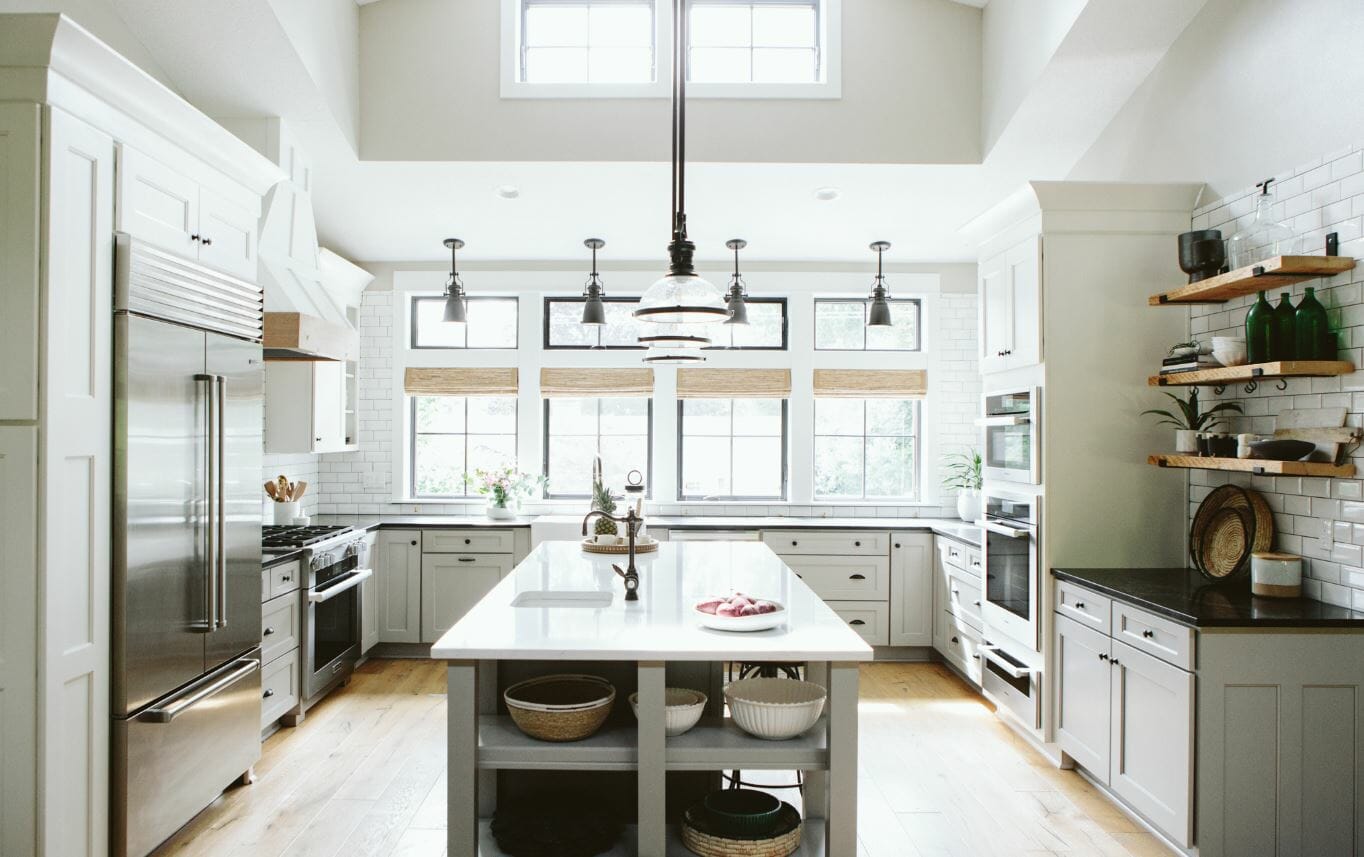 WHAT WE LOVE: That their user-friendly homepage resembles a Pinterest board. Kami's swoon-worthy projects are not only beautiful but also double as inspiring interior ideas for prospective clients.
Wendy Obrien ID

Architecture, fashion, and art influence Wendy O'Brien's designs. Wendy's eclectic projects showcase her past experiences as a musician and fashion designer. From an entertainment hub to a secluded haven, Wendy is a Portland interior designer who can create a space perfect for her clients. Wendy provides engineered design solutions that complement the construction process. And when it comes to final touches, her artistic approach ensures that every inch of the client's home is intriguing.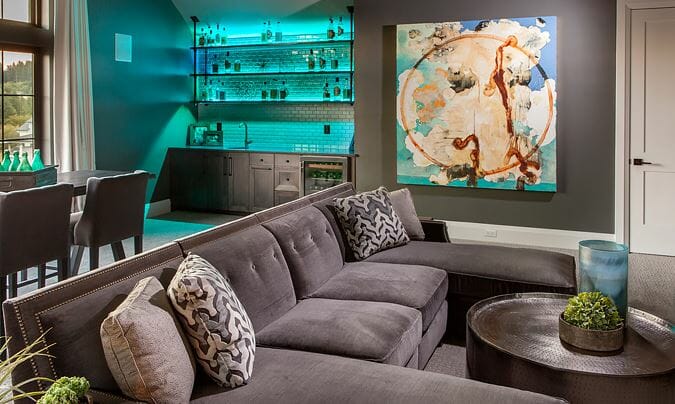 WHAT WE LOVE: How her diverse experience influences each interior design project.
Bright Designlab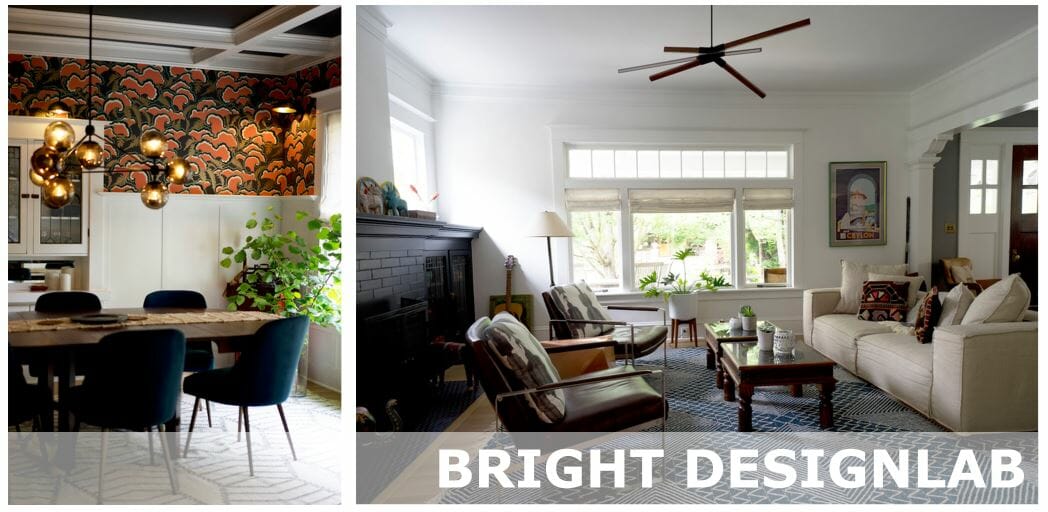 Bright Designlab is full of life, and their interiors also burst with contemporary zing. Like their team, their designs are authentic and approachable". The no-fuss crew takes on projects that revolve around making a positive impact on the world. Their interiors are unlike any other, as fun and sophistication are perfectly balanced in each room.  Client collaboration is at the top of the design process as Bright Designlab's designers ask clients to "tell us your story" because "we will listen" to find a solution that "will not only attain your goals, but hopefully delight you".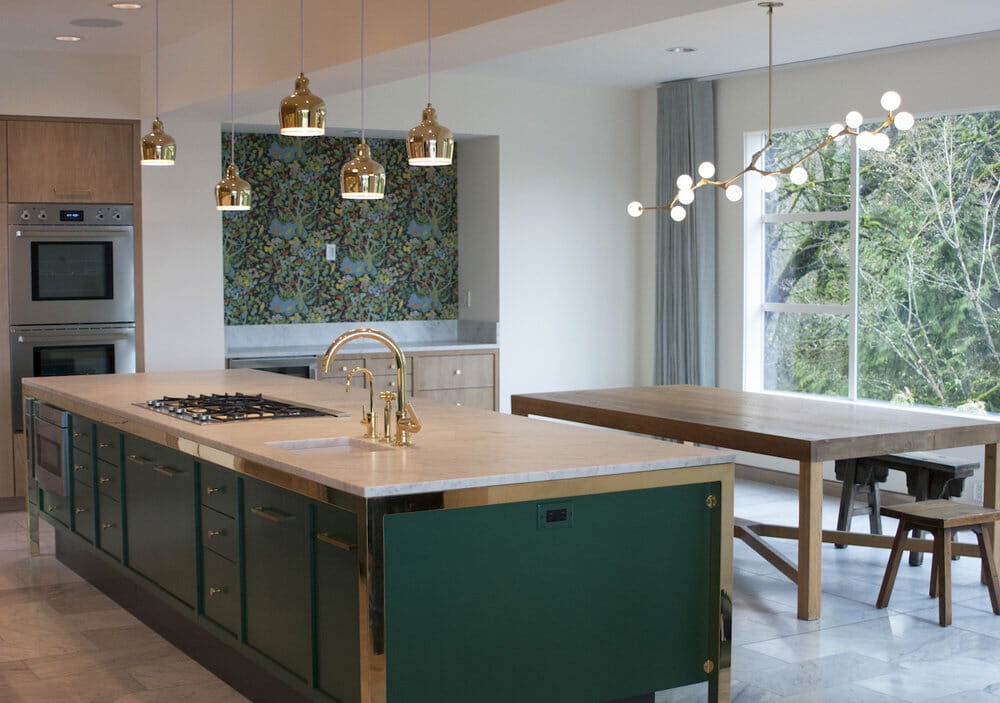 WHAT WE LOVE: Their in-house gallery that showcases light-hearted drawings, paintings, photographs and artworks from artists and interior decorators in Portland.
Kimberlee Jaynes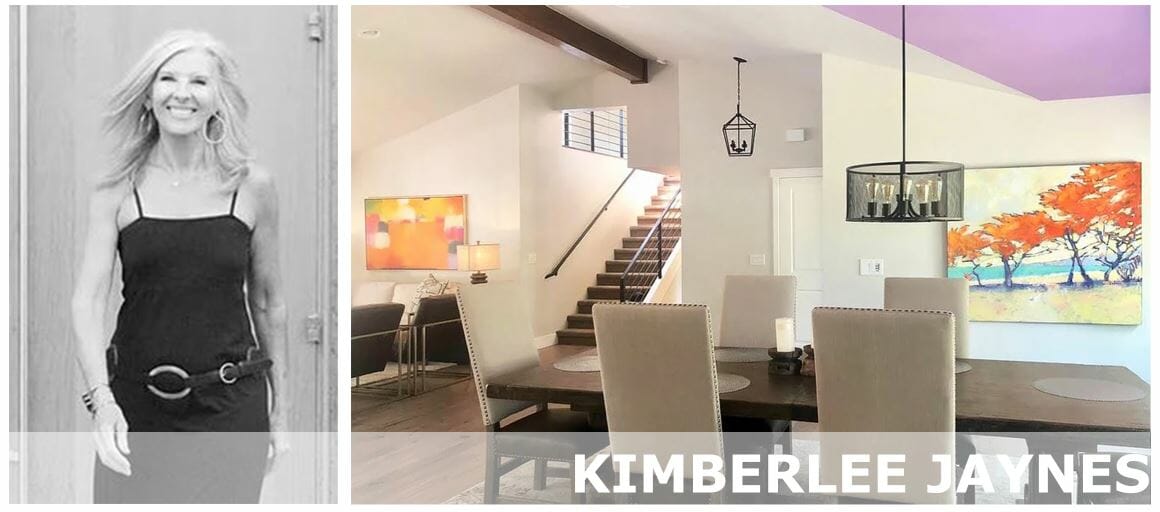 With an artist's eye for bold statement pieces, Kimberlee Jaynes merges traditional and contemporary into one pleasing package. Her commercial and residential designs have featured in The Portrait of Portland Magazine, the Oregonian and the Oregon Home Magazine. Kimberlee's design services are customizable to suit the client. From holistic design to small projects, furniture selections, drafting and more, this interior design firm is focussed on the client's preference and needs in particular.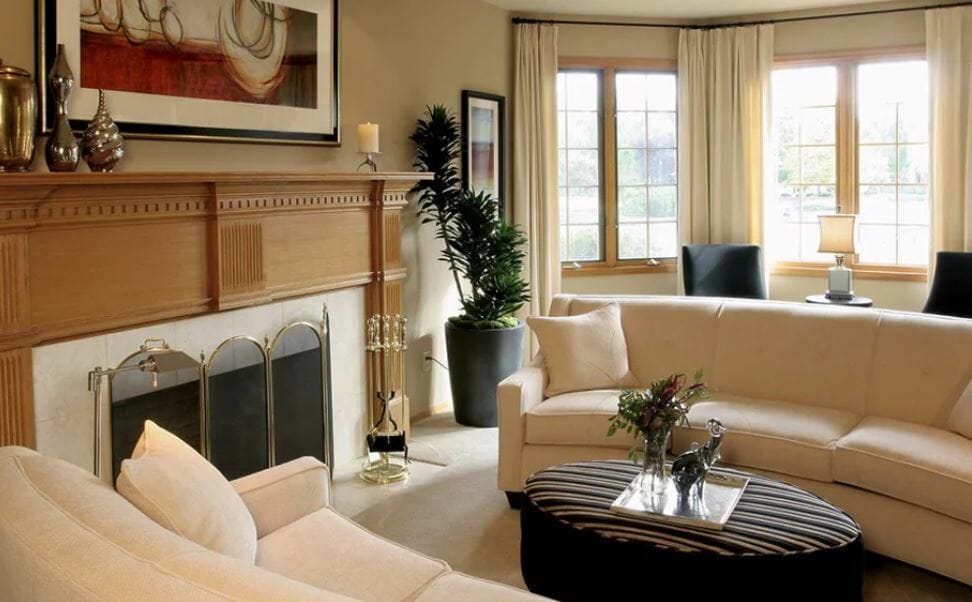 WHAT WE LOVE: That Kimberlee is one of the interior designers in Portland who is accessible throughout America and Europe.
Urban Dwell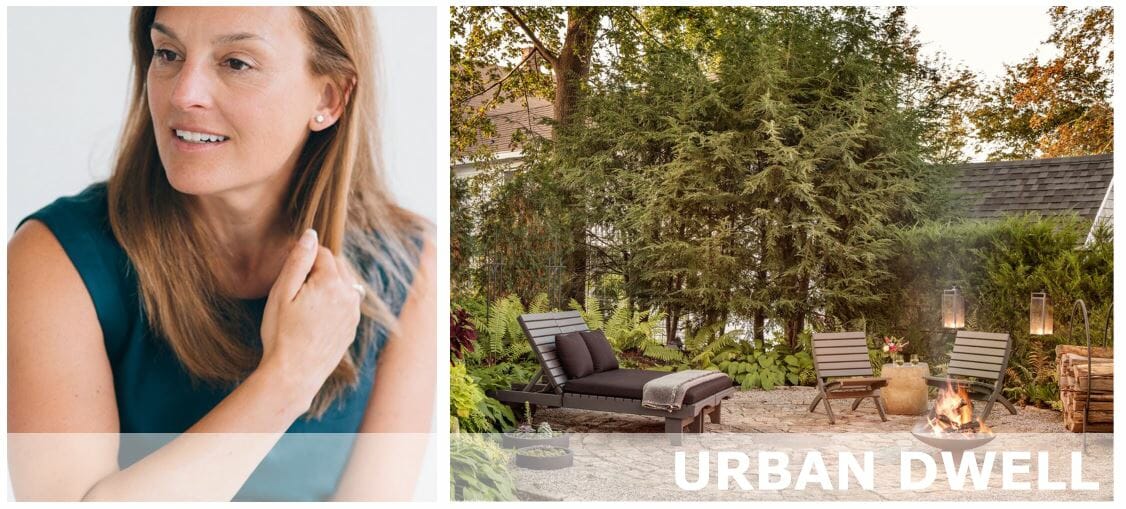 Tracy A. Davis, the founder of Urban Dwell, has an eye for innovation. As a member of the American Society of Interior Designers (ASID) she surely pushes her team to make the exceptional possible. Each project is inspired by its location. As a result, the firm creates holistic interiors that flow from outside in. These sophisticated interiors especially thrive on individualization as Tracy and her team "personally [tailors] each project to reflect the clients' interest, experience and lifestyle". Besides creating unique interiors, Urban Dwell also pushes furniture design to its limits with new and innovative forms and construction.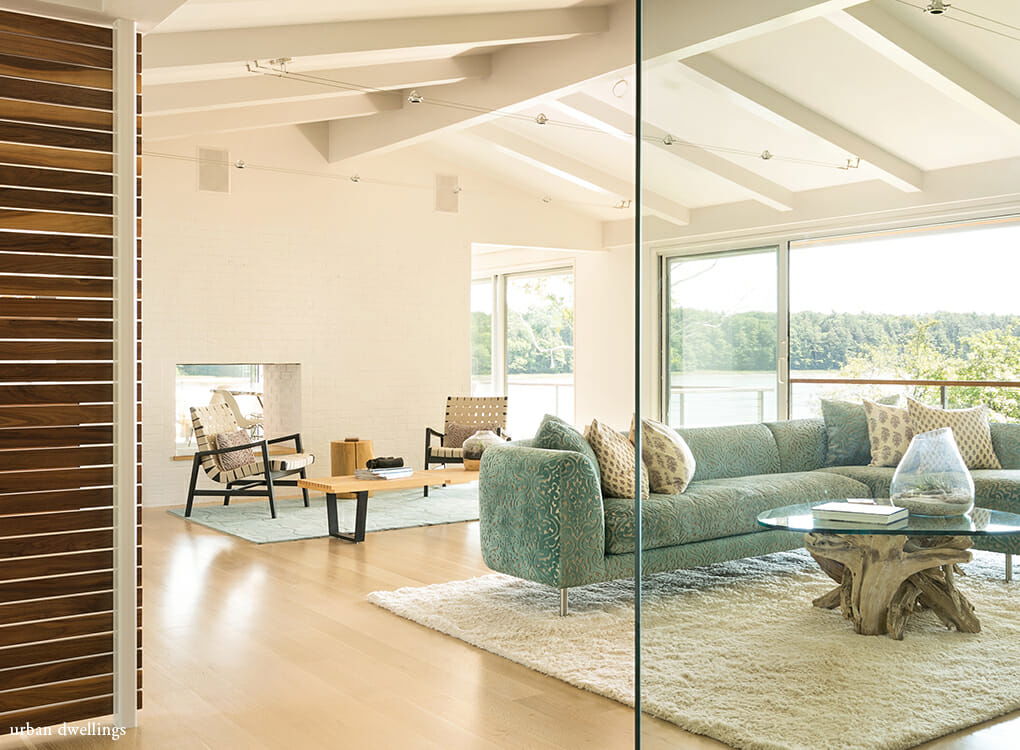 WHAT WE LOVE: That Urban Dwell's designs are accessible for a quick shop. With her boutique design shop, Tracy can offer interior design help to clientele in a hurry.
Garrison Hullinger

Client-centered interior design help and a commitment to form, color and construction make up the foundation of Garrison Hullinger Interior Design. As a result, the large design team can cater to many client styles. Moreover, their flexible approach to projects and dedication to functionality ensures that homes are as comfortable as they are beautiful. Each Garrison Hullinger design can grace the cover of an interior design magazine because they are expertly balanced, lively and breathtaking.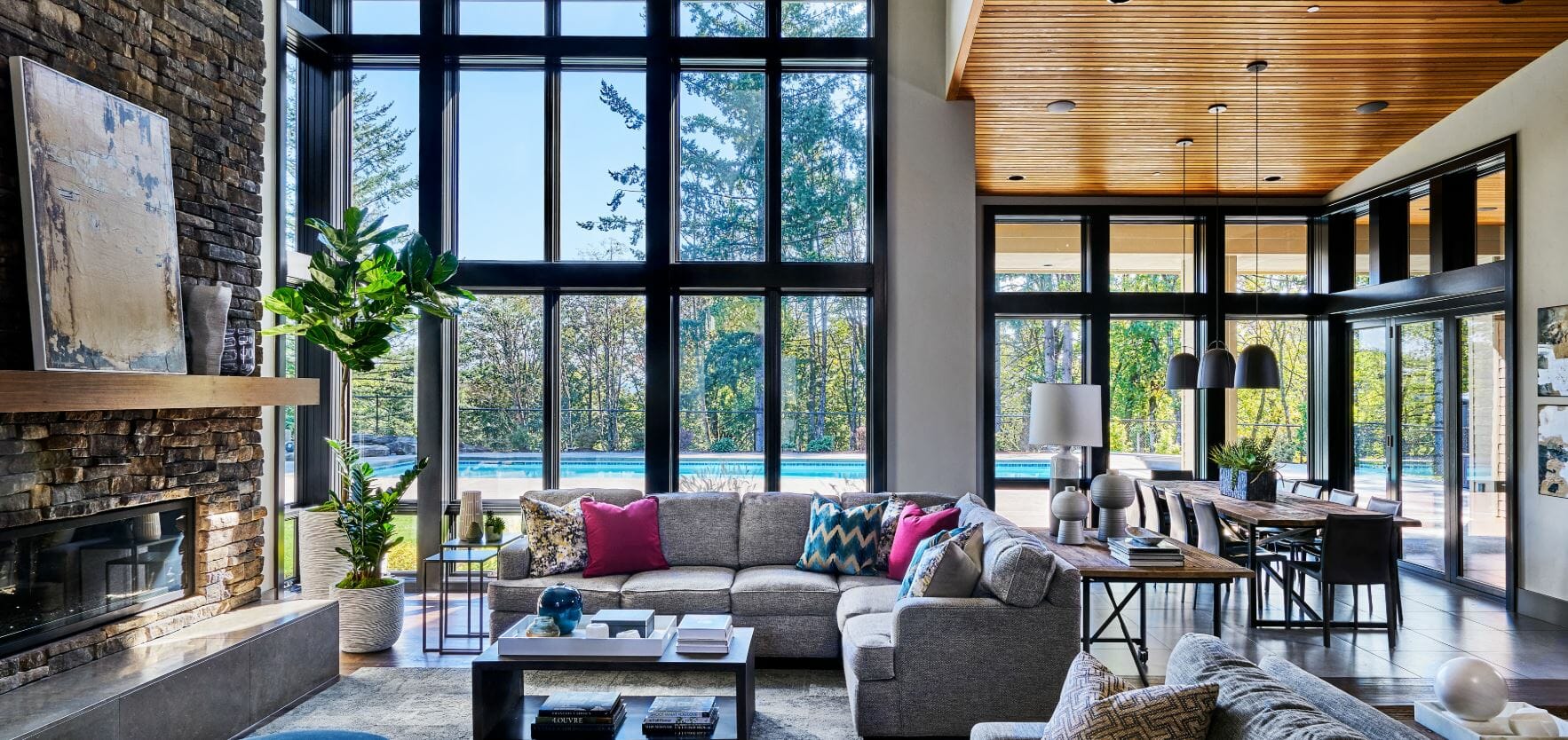 WHAT WE LOVE: The large interior design team. With their combined expertise, Garrison Hullinger Interior Design can collaborate to create incredible spaces.
Jenni Leasia Design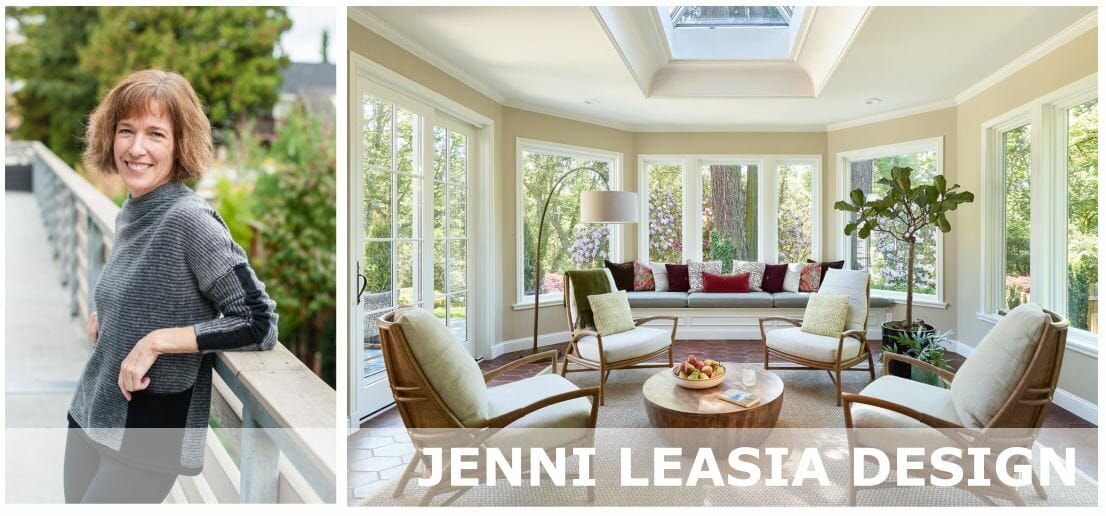 From traditional to modern, Jenni Leasia's designs are uncluttered and clean. She and her team excel in residential renovations and custom kitchen designs while paying close attention to the many details that make a home a home. In addition, her interior design help supports clients in all aspects of the design process, from concept to construction. With a focus on comfort and joy, Jenni not only creates spaces made for sharing meals but also for living life with loved ones.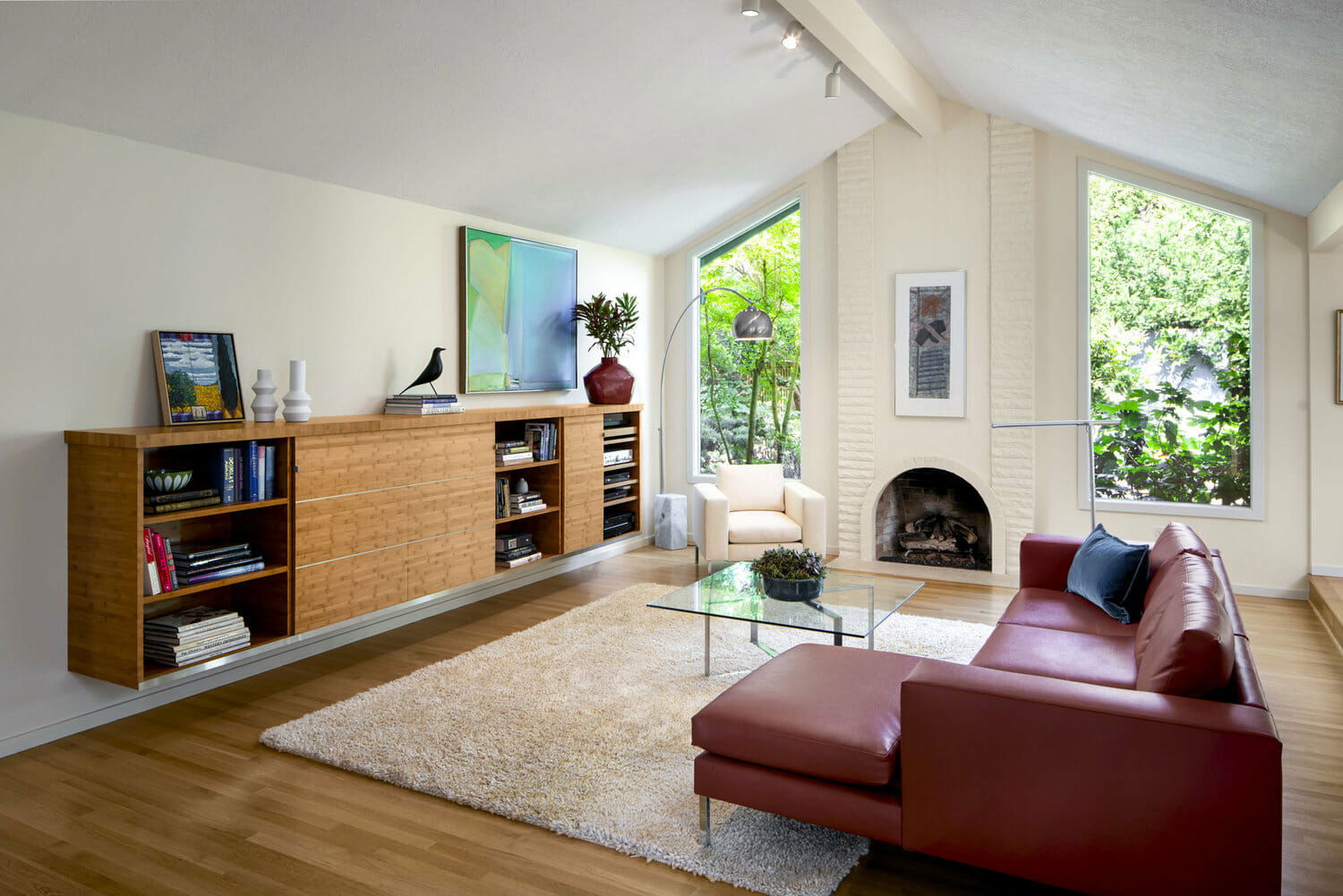 WHAT WE LOVE: Jenni's personalized approach. She involves the client in the design process to make their "life at home easy and more beautiful" above all else.
Do you want to hire an interior designer in Portland? You can find interior design help at a click of a button. Schedule a Free Interior Design Consultation with Decorilla today to get started!
[images: 1]