We've had so much fun celebrating the launch of Decorilla! We wanted to thank ALL of our wonderful friends, family, designers and supporters for joining in the Party!
Here we are, the founding team, posing with our designers who joined the launch party via Google Hangout:)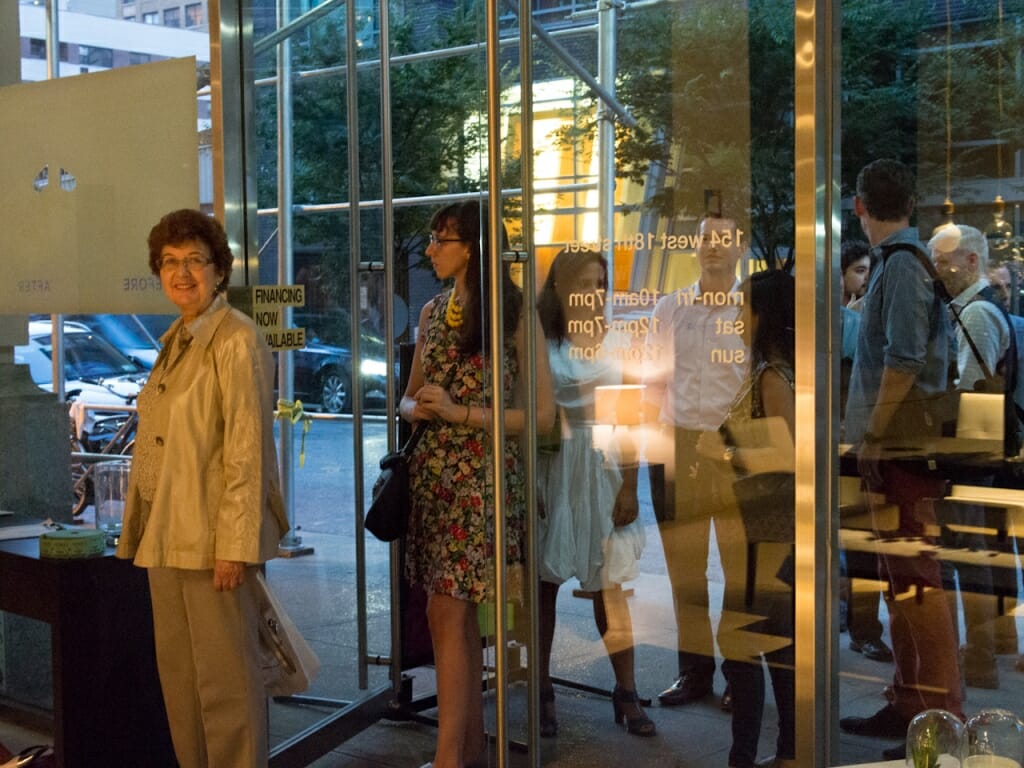 I didn't even know about the line-up, but Vitali Edrenkine came up to me and said "Agnieszka, you have a line-up at the door… that's cool!"
Decorilla launch party guests enjoying the night
Here is what we've been hearing from people after receiving a demo:
"I don't see anything like this out there and I can't imagine it won't be successful."

– Jaime Derringer, Founder of Design Milk

"Interior design is changing and technology is making it more transparent.  An effective online platform like Decorilla just makes sense as the next step in the interior design industry."

– SoYoung Mack, Interior Designer for George LucasFilm

"This is going to revolutionize the design industry"

-Brian Swanson, President of Swanson Design
Now that's encouraging feedback!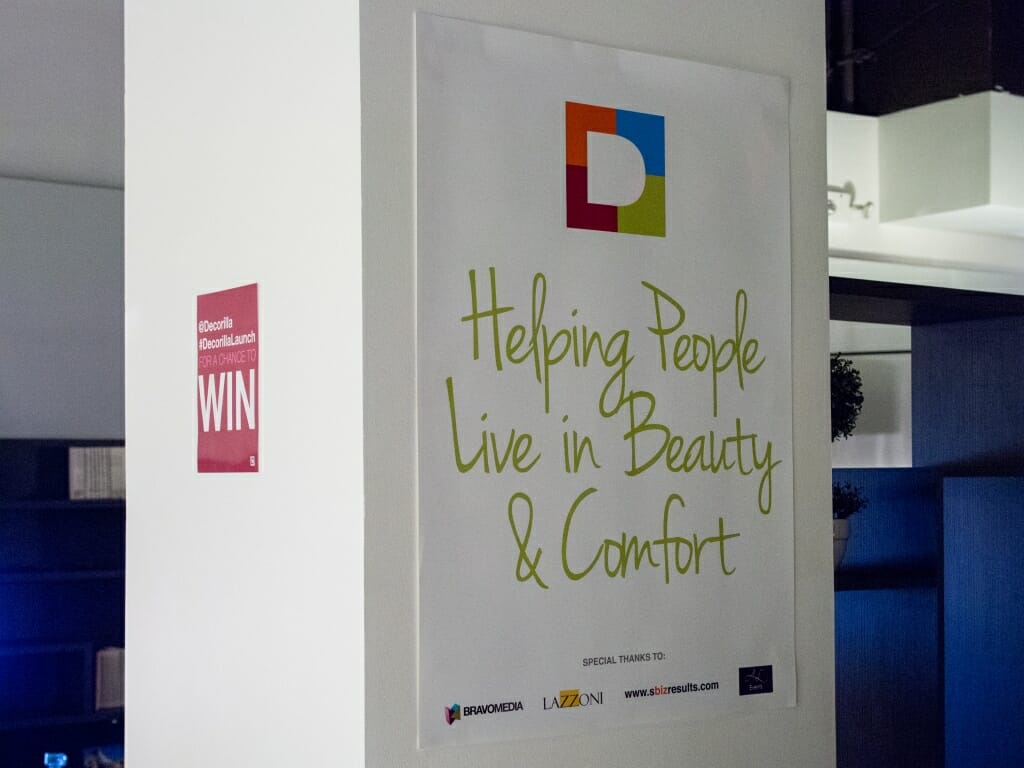 …and the lucky winners from our tweet to win an e-decor package are Jean Tang, Olivia Overall, Valerie Daniel, Katie Davies, and Nicole Hobson
Joshua Van Aalst asserts, "Online interior design can offer variety, inspiration, convenience, and competitive pricing in ways that traditional interior design cannot.  The growth of online sales and interior designers trained in 3D computer rendering will create new opportunities in the field and very happy online customers."
Andrew, Vitali, Nicole, and Frank look like they're enjoying the demo;)