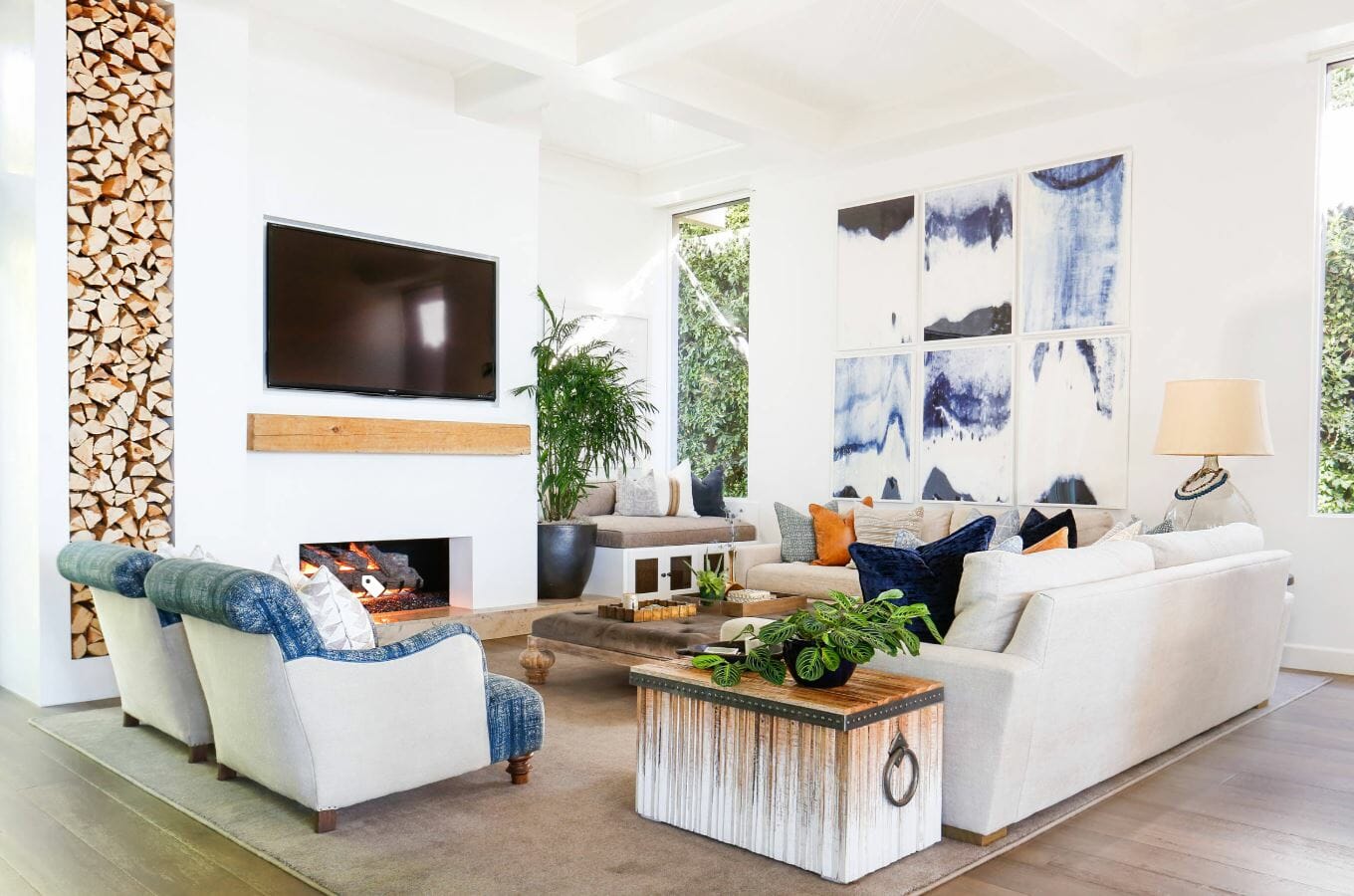 Summer 2019 is officially here and we can't think of a better time to freshen up our home decor. This year's summer home decor trends are bursting with life. Bring the outdoors in with bold art prints, utilize playful textures and don't forget entertaining essentials. Sustainability and nature drive the popular holistic approach, one that creates spaces that are easy to be in and earth-friendly all at once. Keep reading to see the top 10 summer home decor tips that our top affordable interior designers are loving this year.
1. Summer Home Decor in Living Coral
This summer the vibrant color of the year can finally fully bloom in interiors. The pink and golden orange undertones of Living Coral can uplift summer home décor and invigorating the entire space. Liven up a room with pops of coral-colored chrysanthemums, scatter cushions or wispy curtains. If you want to boost a moody blue color palette, a living coral chaise will certainly do the trick.
2. Burring The Line Between Indoors and Outdoors
Another never fail summer home decor tip is to bring the indoors outdoors. Plant life often surrounds patio and outdoor areas, but as interiors are filling up with refreshing greenery and natural elements, outdoor summer décor ideas must step up in 2019. As a result, interior design is moving beyond walls to create extensive living spaces outside the cozy enclosure of your home.
Take your favorite room outside and transform your summer patio ideas into an open studio, living room, or kitchen. Remember to consider the weather when you incorporate summer decorating ideas 2019 outdoors. It's best to apply the alfresco trend under a patio roof or sheltering pergola. And, in addition to a shelter consider exclusively enclosing the area in glass to keep the open-air atmosphere.
3. Summer Home Decor Tips: Beautifully Bare Windows
Scandinavian and Industrial interior styles made bare windows famous, therefore today a naked glass panel is a covetable trend. Not only do unadorned windows make a statement, but they also let in more natural light. The simplicity of glass effortlessly enhances a view by making inhabitants more aware of their surroundings. Try this summer home decor trend by updating the window frames with wood or painted alternatives, and keeping wall décor to a minimum to enhance to look.
4. Biophilia: Nature in Summer Interior Design Trends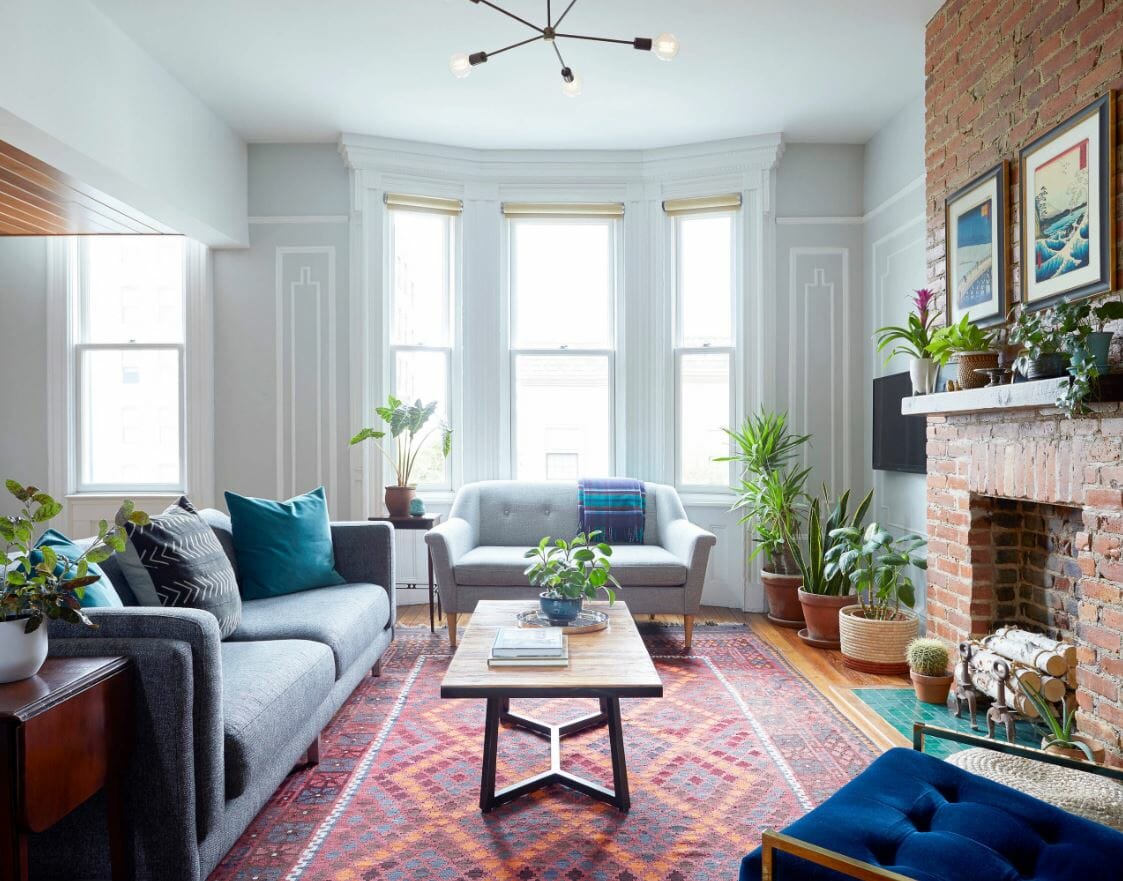 In 2019's summer interior trends, designers strive to build on the connection between humankind and nature in private and public spheres. More interior designs include natural elements than ever before, and the result is peaceful and balanced. Wood, stone, plant life and natural light make up the building blocks of a biophilia interior. To create a breakaway space in your home, bring the outdoors in with raw wood accent tables, stoneware, house plants, and hide the technology from view.
5. Gender Neutral Summer Home Decor
When decorating in 2019 stick to the top summer decor tip: keep it neutral. Overtly masculine and romanticized feminine interiors are out this summer. Instead, rooms are balanced between soft and robust décor elements or are entirely unbiased in taupe, beige and green.
6. More is More: Memphis Design
Elaborate and decorative trends overthrew minimal and mid-century modern interior styles in the 20th century, and it seems like maximalist and Memphis styles casting a shadow on straightforward forms once more. If you're tired mid-century modern's simple elegance, then try decor trends like curved and scalloped furniture, primary colors or iconic 80s artwork in your summer home.
7. Texture Above Color
As the summer home decor trends of 2019 lean toward gender-neutral colors and natural materials, décor designers are creating items with a touchable texture. These tactile additions can make an interior come alive as it wakes up more than one of the human senses.
Now, interiors are not only aesthetically pleasing, but they are also four-dimensional. The added sensory experience makes textured summer décor an excellent addition to office interiors.
8. Summer Home Decor Trend: Supersized Art
The list of summer decorating ideas is surely incomplete without artwork. Large, floor-to-ceiling length, art in a living room design or spacious entryway make a feature wall pop above all else. One artwork is striking and hogs all the attention, which makes it ideal for tones down interior like Scandinavian.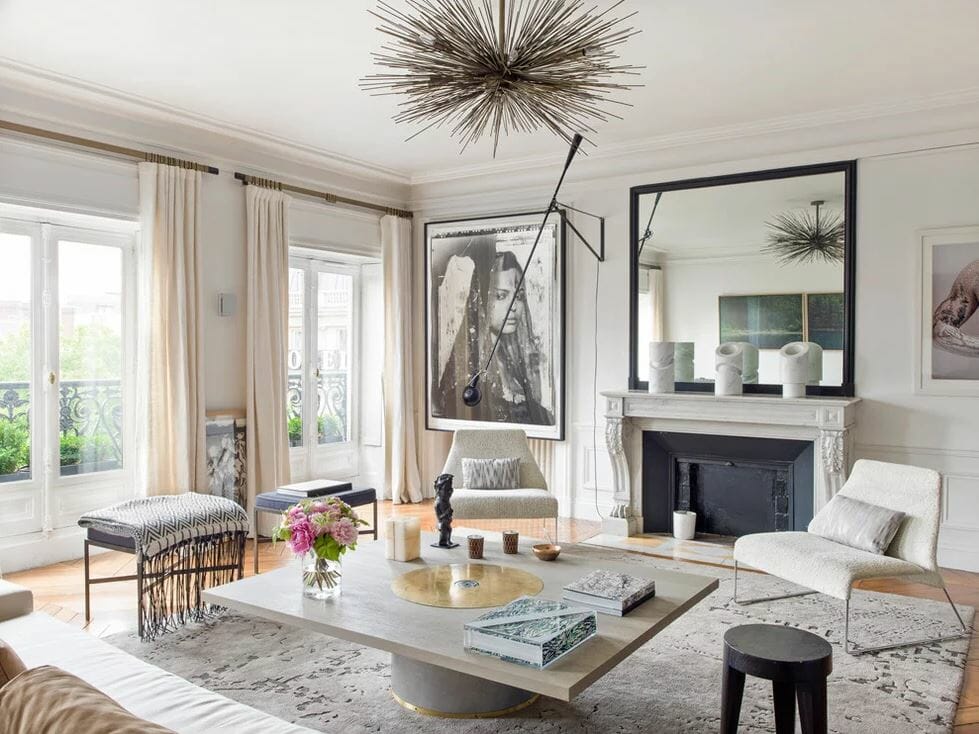 However, abstract, contemporary, realistic or typography artwork can adorn the walls of any interior this summer. Even though there is no set protocol for choosing artwork, you can still try different ways to incorporate art to find what works for you.
9. Natural and Raw Interior Design Elements
Raw, organic and unrefined wood is a seasonal decor favorite. Designers are truly embracing the rough and natural look of unfinished wood, and interiors are all the better for it. Natural wood, in particular, can warm and soften the edge of cool contemporary interiors or balance a feminine room.
Incorporate unfinished wood through décor like hanging lights, shelving, placemats, or furniture pieces like a table or occasional chair.
10. Sustainable and Eco-friendly Handmade Pieces
Jute, clay and rice paper are among the many sustainable materials we'll see more of soon. Handmade items add a unique touch to modern-day interiors. In a time where loads of products are mass produced, it's a relief to find something so real and simple as a handmade item. Add natural touches to your space that matches the aesthetic of the room. Rice paper is especially well-suited to contemporary or Japanese interior, jute is great for cottage and bohemian styles, and clay is an already depending on the finish.
Not sure how to get started with incorporating summer interior design trends? Schedule a Free Interior Design Consultation and get help from the friendly Decorilla team today!