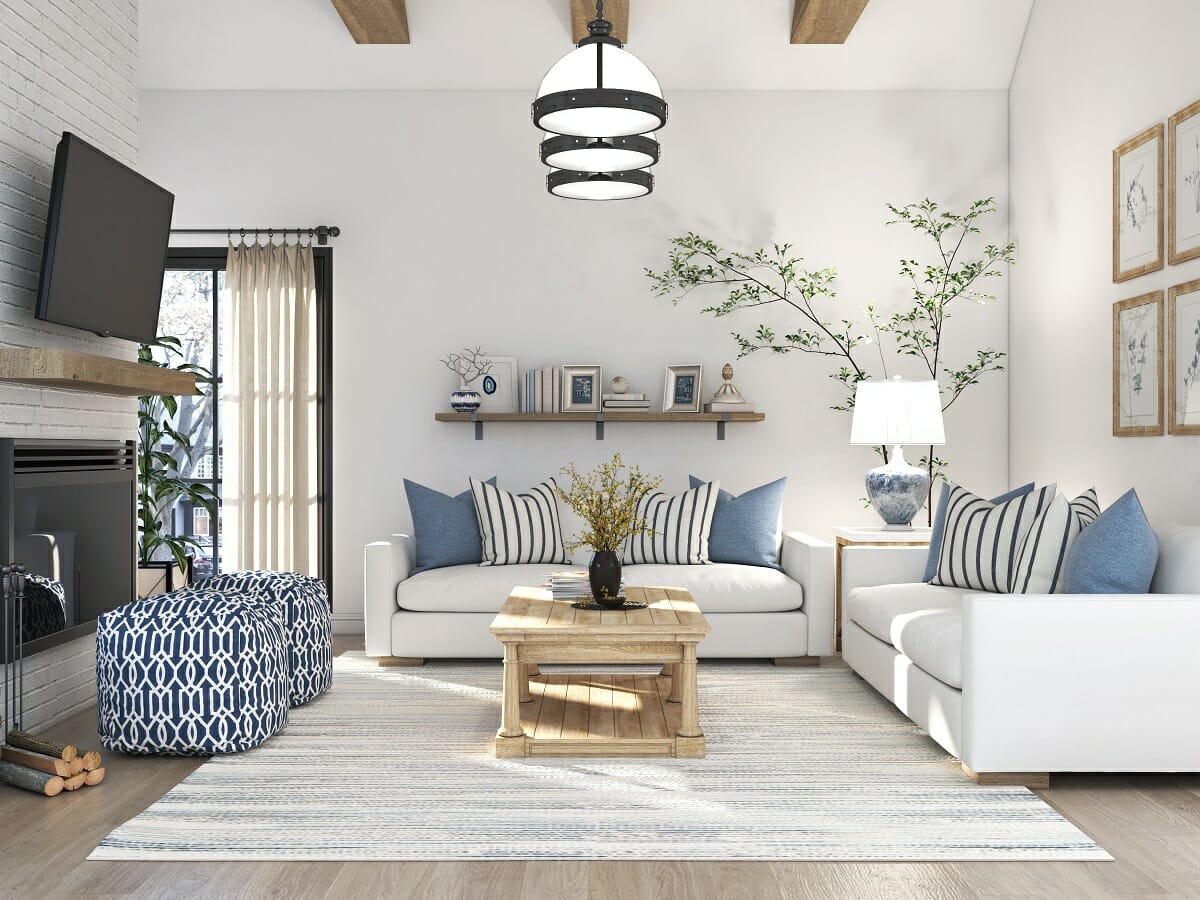 From playing decorating as a child to becoming an online interior designer, Shofy Dariatna has a passion for interiors. As a traveler and architecture graduate, she brings global suave and structural perfection to each project. Read on to get to know this spirited online interior decorator and designer!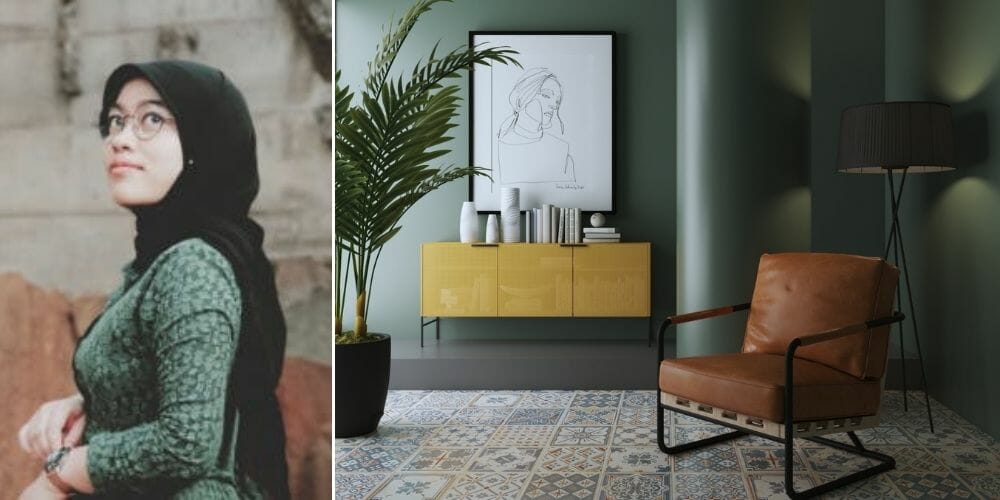 Did interior design always interest you?
It did! Interior design is my favorite form of art I can make sense of and break it down into steps. The creative process is a tricky thing, but with interior design, it has always seemed achievable to me. Additionally, making a career out of design is really a dream come true. 
Love Shofy's online interior design creations? Then, schedule a Free Interior Design Consultation to learn more about working with her today!
While I was growing up my dad noticed that I had been loving playing décor games for years on end. Later he suggested that I enroll at an architecture school. So, I did, and it is one of the best decisions I've ever made. I jumped into interior design classes right away and focused on becoming a designer after graduating. I haven't diverted ever since. 
How would you define your design style?
I'm sure eventually my style could change with the trends and my growing experience. But currently, my personality is best displayed in coastal chic and modern farmhouse styles. A few years ago, I would've said I have a Japandi soul. I liked a calm and soothing look with little to no pops of color. However, having grown as a designer and working with various clients, I learned to love vibrant designs with personality.
At some point, I could finally appreciate the beauty of contrasts and colorful accents. Playing with patterns and irregular shapes doesn't scare me anymore. The discovery didn't come free of challenges when I first dove into bold eclectic design, but it was exciting. 

Who or what influences your work?
I still consider myself young in the world of international interior design. As a result, every designer I meet always offers something to learn. For instance, looking at fellow online interior designers' work at Decorilla sometimes makes me go, "Of course! Why didn't I think of that?" I also really look up to Kelly Wearstler. Her work motivates me to be brave, bold, and fearless in design.
Every day is an attempt to push my self-made boundaries by trying something new. In my design process, I'm very careful in selecting hues and saturation as well as mixing patterns. It's a double-edged sword in a way, but I have my sources and references to remind me to loosen up a little.
What's a must-have item you make sure your interior designs include?
Decor items, without a doubt. I think they're what makes a design really come alive. The details of artwork, mirrors, lighting, rugs, pillows, and centerpieces transform a space and highlight the style. It's always a great feeling once I find the right décor pieces.
What is a recent design trend that you're loving at the moment?
I'm currently obsessed with sage green kitchens and sage green paint in general. I tend to know what to do with the color. For example, my go-to combination for a green kitchen is white marble slabs, brass finishes, and light to medium woods. I'm also excited about furniture pieces that feature rattan. The reason lies in my affinity for Japanese and Scandinavian furniture. I also take pride in the fact that my home country is one of the homes of rattan.
If you had to pick a favorite room in your home, which would it be and why?
Since my current home is for our big family, my room is the best space to spend most of my time because I can decide what I want to do with it. I designed the house last year and specifically included big windows that fill up a wall just so I can watch the rain. But when I design my house one day, the combined living/dining space will definitely be my favorite.
What is your favorite design magazine or blog and why?
Architectural Digest, which I'm sure is also every designer and architect's favorite. I specifically love the Celebrity Open Door series. Each episode is so inspiring with so many things to absorb. I always try to remember where they curate pieces from, how they decide what to put where, and why they take the history of the building into account.
What is the best thing about being an online interior designer and decorator?
It's a passion that turns into a career. I can't imagine myself doing anything else for a living. It's also rewarding to help clients envision a unique home that matches their personalities and fulfills their needs. The best part, though, is the endless discovery of what I would want for my own space in the future. 
What was your first big project and what was your favorite part?
I worked with an obstetrician who wanted to create a childbirth clinic on her home's first floor while keeping the second floor private. The project was extremely challenging as I needed to be mindful of the medical requirements while I had very little reference at the time. However, knowing I could help create a safe and comfortable space for mothers and their newborns is incredibly gratifying. 
How do you manage challenges that come up during a design project?
Working with examples always helps. It's almost absolute that when clients want something, they must have seen it before. Giving out detailed questions is also important. Moreover, communicating thoroughly to capture what the clients want could lead to the design solution. Lastly, I ask for help if I'm unsure.
Why do you like being an online interior designer?
The flexibility is a luxury in itself. It allows me to travel and work at the same time. I can choose my work hours based on my needs. This not only makes a work-life balance achievable but also lets me practice time management and self-discipline. The best part is I can work with clients from around the world. This brings endless learning opportunities that working full-time in an office won't offer.
Want to work with an online interior designer like Shofy?
Your project can start today. So, if you want to work with Shofy, check out her Decorilla portfolio or start your project with Shofy. Alternatively, you can chat with Decorilla's helpful team to find your best fit. Schedule a Free Interior Design Consultation to learn more!