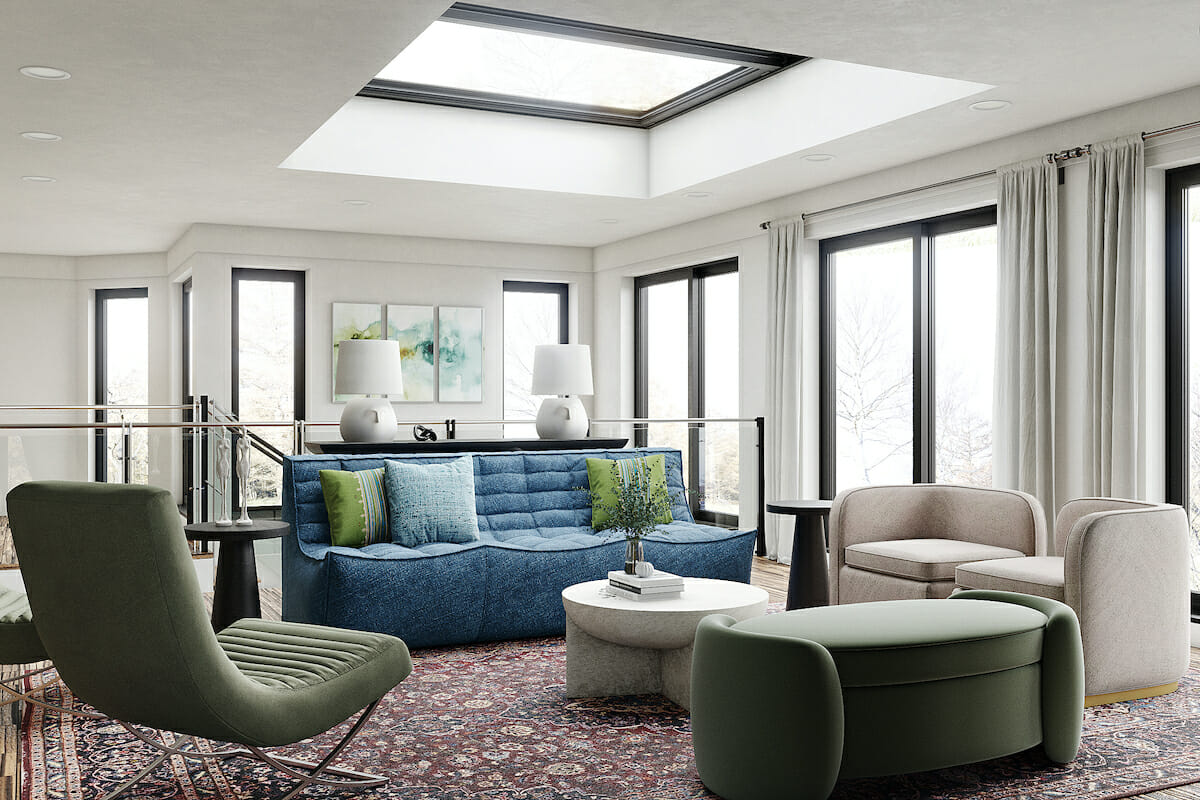 Decorilla's team is one of a kind, and we love highlighting these skilled individuals making design dreams come true. That's why we caught up with Maya Mhanna, to shine a light on her creative mind. Read on to learn more about a top online interior designer, Maya!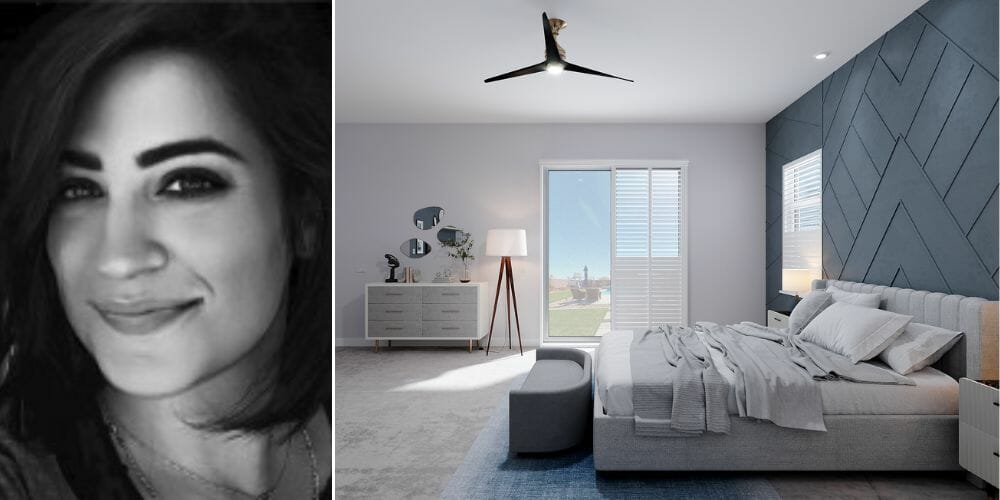 Maya loves all things design, from fashion to interiors. It's only in time that she realized interior design was her destined career, and she's been making happy homes ever since! Her interest in biophilic and wellness interior design certainly shows in her projects, and it goes on to improve how clients live.  
Did traditional or virtual interior design always interest you?
Yes, since I was young I have been interested in art, design, and fashion. They are similar to interior design because they mix materials, textures, and colors. At first, it was a hobby. I used to collect interior magazines and created sketches, but it eventually turned into a career.
Love Maya's bespoke interior designs? Then, schedule a Free Interior Design Consultation to learn more about working with her today!
How would you define your design style?
I describe my style as " less is more". Ideally, my style is the result of creating something so beautiful it cannot be further reduced. So, in essence, I lean towards modern, modern farmhouse, and Scandinavian design styles. However, as a designer, I love to work in any style, where I can mix my taste with what the client wants to create a comfortable space.
Who or what influences your work?
I am inspired by trends, other designers' work, and things that happen around us. My travels to new places and being exposed to different cultures also play a significant role. But what inspires me most are the clients. Each client loves different styles and has a story that will reflect their taste. It also helps me to imagine their future space.
What's a must-have item you make sure your interior designs include?
 I will always add items that make the design come alive, like wall art, plants, and lighting. I also make sure they reflect the client's style and taste.

What is a recent design trend that you're loving right now?
Nature-inspired surfaces and objects. Due to the current pandemic, we have spent a lot of time indoors when we need to be outside too, in nature. So we are searching to strengthen the connection with nature by using materials like stone, wood, marble, and terracotta in furniture, decorations, and tiles. Of course, we'll also place large trees in planters. They add soul while mimicking the calming ambiance of the outdoors.
If you had to pick a favorite room in your home, which would it be and why?
I will say my bedroom. I designed every corner, so it certainly reflects my personality. The room has a high ceiling, and I added a skylight so that I can watch the sky and stars. The space also has tall windows with a balcony that allows natural light. And a big plus is the stunning view of the mountains and nature.
What is your favorite design magazine or blog and why?
My favorites are Dezeen and Designboom. They post the latest projects, designers, and trends around the world. They cover multiple fields, including architecture, interior design, art, fashion, product design, and photography.
What is the best thing about being an online interior designer?
The best thing is having an artistic approach to your surroundings. It's a mindset where you can feel free while designing and creating something new. Here you can enjoy mixing colors and textures and transform unpleasant spaces into comfortable spaces.
What was your first big project and what was your favorite part?
My first big project was a renovation of a house that was nearly demolished in war. The best part was seeing the joy and satisfaction on the client's face as we turned the sad story of the place into something new and beautiful. 
How do you manage challenges that come up during a design project?
I always keep a clear line of communication with the clients. I remain calm, give the best solutions possible, and uphold the client's expectations.
Why do you like online interior design?
Online interior design lets me work worldwide on various styles and projects. You can e-meet clients who have different backgrounds and cultures. Another plus is working freely from anywhere, whether that's an office or your home.
Working with an Online Interior Designer Opens Doors
Online interior design makes creating your dream space possible. It's available whatever your time zone and address. Moreover, it is more than accessible. Decorilla's online interior design is reliable and illustrates designer expertise of the utmost caliber. Its team consists of vetted interior designers and architects worldwide. 
With such a vast skillset, Decorilla's team is sure to provide your best fit. In fact, it has a process specifically honed to match designers to clients' needs. After receiving a client's wish list, style preferences, and project scope, Decorilla finds the most suited online interior designers for their design. 
Tried-and-Tested Process
The virtual design process is flexible and insightful. After finding your ideal designers, you get to choose your favorite. Whether you need a bachelor bedroom revamp or a grand spa makeover, there's an expert on the team who'll make it happen.  
Once you start working with your selected virtual interior designer, you can communicate directly via the interactive online platform. The designer will ensure you're completely satisfied with the result before finalizing the project. And the good things don't end there. Complete projects come with an online shopping list containing trade-exclusive discounts! 
Want to work with an online interior designer?
In short, Decorilla's online interior design is bespoke to the client's needs, cost-effective, and convenient. If you like her work, start a project with Maya – or let the Decorilla team find your perfect fit. Schedule a Free Interior Design Consultation to find out more today!