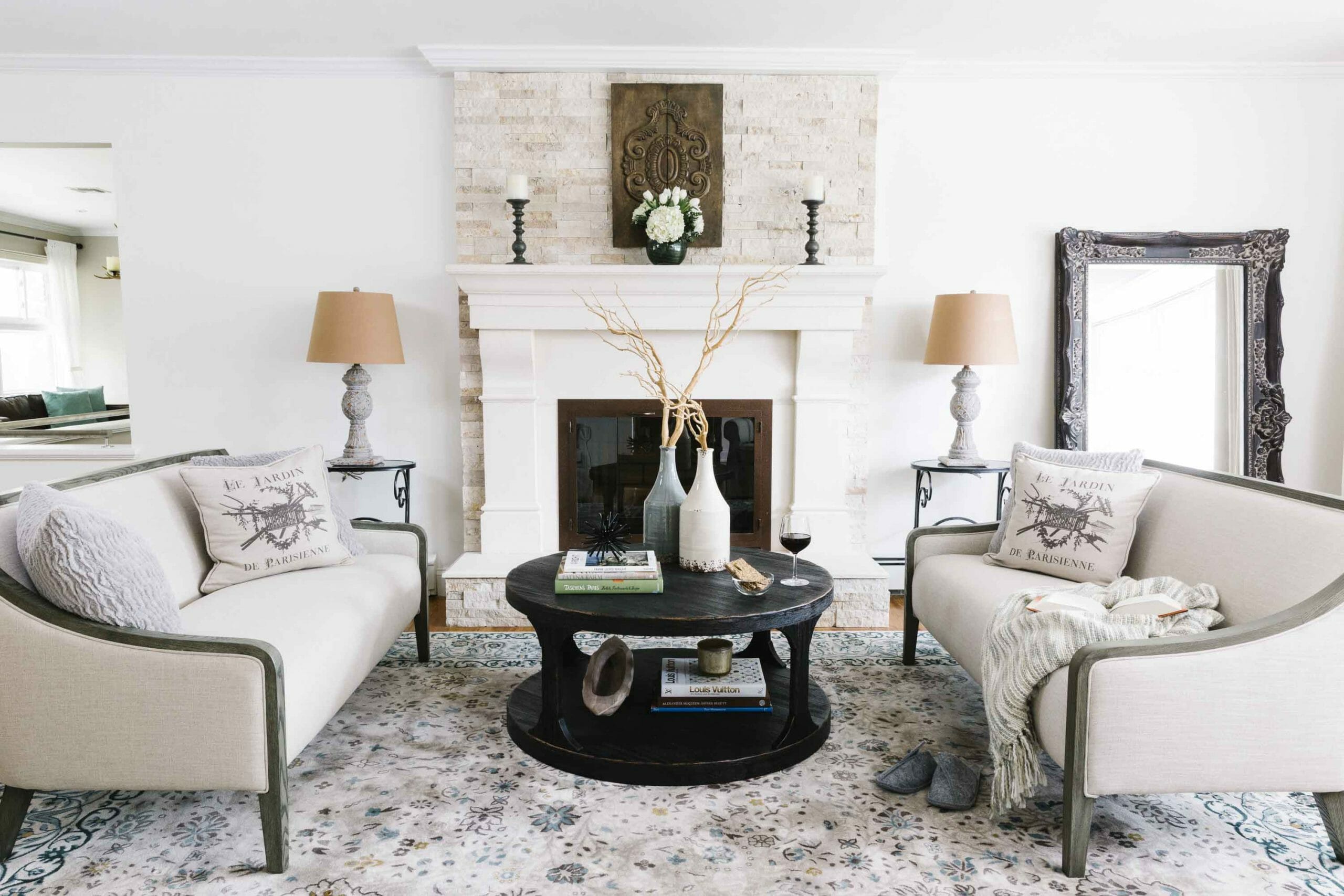 In love with color and life, Casey Hardin spreads positive vibes wherever she goes, making the world a little brighter. Her interiors have a similar goal, namely, bringing joy and beauty into as many lives as possible. Casey's passion paired with her expertise bring the most exquisite interiors. Read on to get to know the online interior designer! 

Did interior design always interest you?
I started in landscape architecture, but I have always been fascinated by interiors. Even as a young girl, I decorated and redecorated my room at every given opportunity! Getting my education in landscaping and designing exteriors naturally segued into designing interiors, and I have been doing interior design ever since.  
Love Casey's online interior design work? Receive 15% OFF your first project with Casey today!
How would you define your design style as an online interior designer?
I would define my style as boho eclectic. I love the relaxed, lived-in feel of bohemian interior design, especially with the visual interest of pulling together pieces in an eclectic, unexpected way. In my own home, I have tons of plants because I love the added texture and color. It also helps bring a bit of the outdoors in, of which I am a big fan. I really enjoy the juxtaposition of classic, traditional pieces with more modern decorative elements. Hence my gravitation towards eclectic design. 
Who or what influences your work?
I am hugely inspired by Justina Blakeney and her use of plants and bold color. She is the queen of mixing vibrant pops with bold patterns and her spaces are always layered and cozy. I love her maximalist approach to design.

What's a must-have item you make sure your interior designs include?
I almost always include a plant or two in my designs as they add such vibrant touches and pops of color. Besides, greenery goes with any color scheme. Plants also breathe life into interiors, adding a lived-in, approachable look. 
What is a recent design trend that you're loving at the moment?
 I am loving cottagecore right now! The focus on simplicity and nature-driven design is appealing on so many levels. Cottagecore is all about cozy spaces that allow users to live happy and productive lives. This concept has really resonated with me and many others since the pandemic started last in 2020.
If you had to pick a favorite room in your home, which would it be and why?
If I had to pick a favorite room in our home, it would be our bathroom! It is so bright and filled with plants. It's my personal oasis. We added the ensuite while I was pregnant so that we could convert our original bathroom and closet into a bedroom/nursery for our daughter. I kept our new bathroom's color palette bright and neutral, using a soft teal color pop in the vanities and adding more color with plants and accessories. We also added a Moroccan tile detail to our shower floor, which I am obsessed with! I keep adding more and more plants, so it will probably be a jungle before too long! 
What is the best thing about being an online interior designer & decorator?
The best part of being an online interior designer and decorator is helping people make their house a home. I absolutely love creating beautiful spaces for people to enjoy with friends and family. Thinking about all the wonderful memories being made in spaces I have designed fuels my passion for what I do. There really is nothing better than creating a space a client loves, knowing that I was a part of making that dream space come to life. My clients are the best part of my job! 
What was your first big project and what was your favorite part?
My first big project was a weekend house for a client in New Jersey. We worked together to design a home that merged her husband's rustic style with her French country aesthetic. Seeing everything come together when the space was photographed was better than getting presents on Christmas morning! My favorite part was my client's excitement when the project was finished and knowing that I helped her create a home that she absolutely loved.
What is your favorite design magazine or blog and why?
My favorite blog right now is Style By Emily Henderson. Emily does such an amazing job of merging classic design elements with modern pieces – I can't get enough! Her approach to design is family-focused, and I appreciate how her blog spans from interior design tips and tricks to lifestyle and fashion insights. She has the cottagecore aesthetic nailed! 
How do you manage challenges that come up during a design project?
The key to handling challenges that come up in the design process is to be flexible. With well over a thousand projects under my belt, unforeseen issues and design challenges inevitably come up from time to time. Knowing that challenges are inevitable, I do my best to pivot and explore alternate solutions. Being willing to change directions is the key to resolve challenges and help projects get back on track.
Why do you like online interior design?
Online interior design is amazing because I can connect with people in locations I otherwise wouldn't be able to. This has allowed me so many more opportunities to help people create amazing spaces. I love having the flexibility to work with clients worldwide and how the industry has made interior design more accessible to so many. I'm also a mom, so the benefit and flexibility of working remotely and taking care of my family is huge. 
Want to work with an online interior designer and decorator like Casey?
You are able to get started on your dream interior today. To see more of Casey's interiors check out her Decorilla portfolio or start a project with her today! You can also learn more about online interior design and how you can make your ambitions for your home a reality – schedule a Free Interior Design Consultation to learn more today!