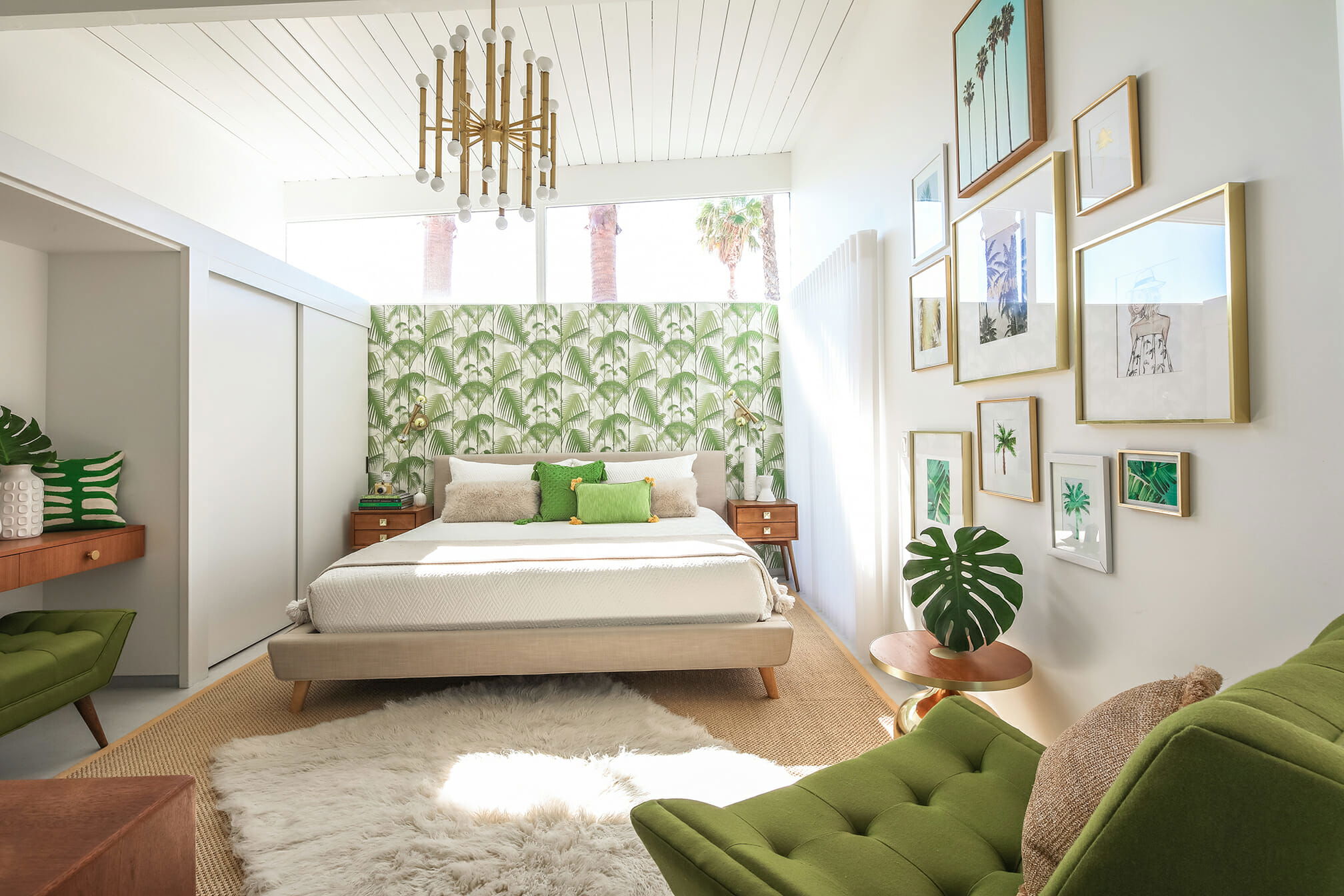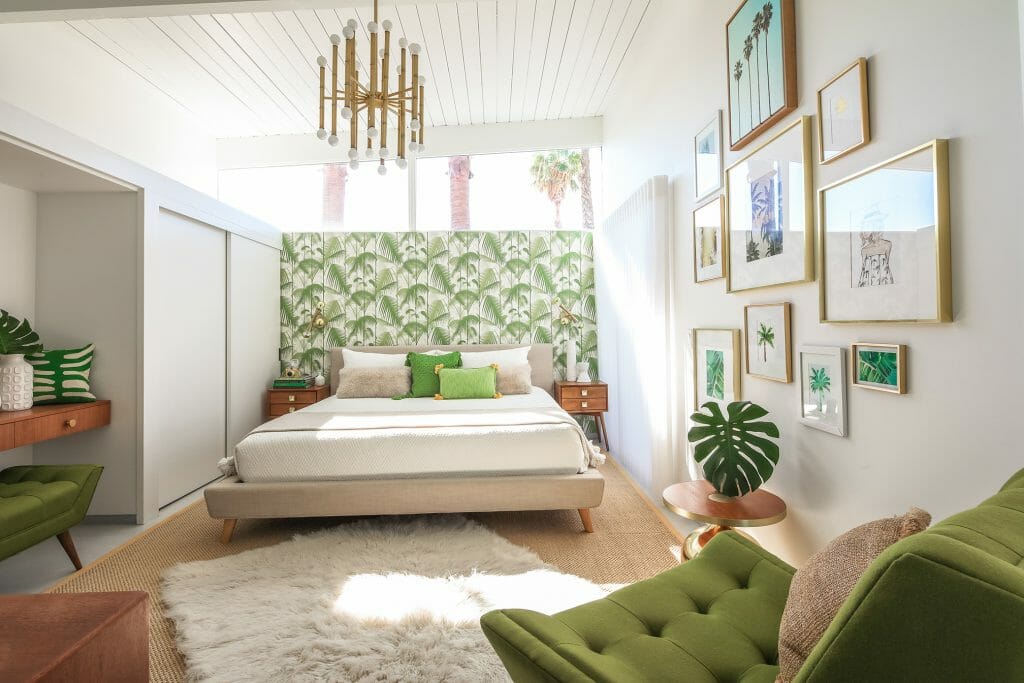 How much does interior design cost? If you're in the market for finding an interior designer, you'll see prices and services vary quite a bit, depending on the designer and their cost structure. Whether they charge an hourly or flat rate, interior designers exercise a variety of ways to figure out their prices. Some take into account project size while others charge a commission percentage on the total cost. Regardless, being informed of the options is a good place to start.
In the age of the DIY internet tutorials and 30-minute home reveals, it's common to believe interior design cost is easy to figure out, but behind the scenes, the interior design price is made up of several important factors. Check out this guide about the real cost of an interior designer and how to pick the right one.
AVERAGE INTERIOR DESIGN COST
On average, a typical interior designer will cost $2,000 to $5,000, excluding furniture. Fortunately, with new alternatives like online interior design services $1,000's can be saved! Online interior designer service costs range from $75 to $1599 and the fees are typically flat. Starting a project online is a budget savvy way to connect with professional interior designers in a quick and easy way. The benefit of online interior design is that you can work on your own schedule and preview how everything will look before you buy it, but there are benefits to the traditional interior design fees too.
Beyond picking out the right color for your wall or accent pillows for your sofa, the interior design price encompasses so much more! The role of a professional interior designers is to do the following:
Take and pass strict certification programs
Design computer renderings of your space for better visualization
Effectively manage contractors, electricians, painters and more
Source, purchase and arrange installation of products from a large network of stores and furniture designers
There are lots of benefits to hiring an interior designer, whether it's in person or online. But to find out if interior design is right for you, it's important to get clear on the true cost.
THE BASIC INTERIOR DESIGN COST QUESTIONS
The first helpful thing to do in determining how much an interior design costs is to answer some basic questions before hiring a traditional or online interior designer.
What's the project scope?
Are you looking to revamp your living room with new paint color and decor or to gut your bathroom for a much needed update? Being clear and realistic of what can be taken on is key in narrowing in on the interior design price since there are varying levels of complexity and expertise required.
Crowdsource your decorating project today and
save!
Learn More

WATCH A VIDEO TO SEE HOW IT WORKS
What's the size of your space?
Taking into account the square footage of the space needing design help will definitely affect the interior design price. Designers will spend more time creating options of layouts and sourcing pieces for a large home's living room rather than that of an apartment.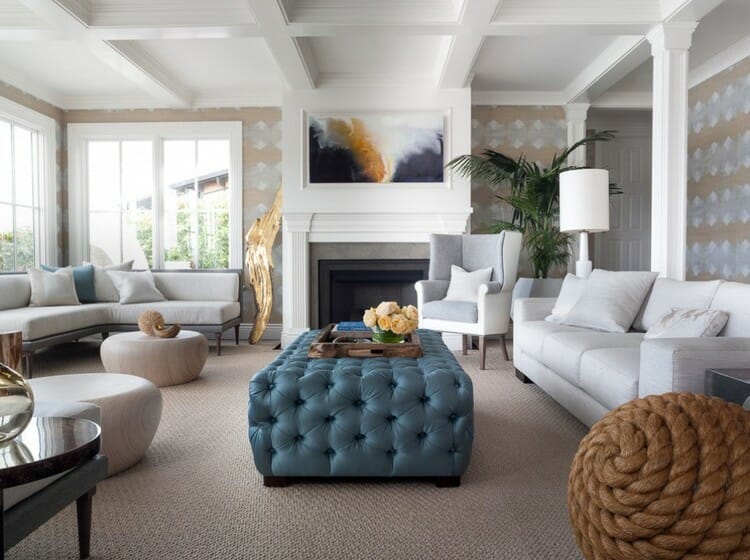 What's your budget?
Projects are really driven by budgets given. Make a list of what is needed and desired for your space and prioritize. This lets you know what portion of your budget is allotted to what decor piece. Make sure there's a bit of wiggle room for unexpected costs like repairs, shipping, or must-have pieces you've fallen for.
CONSIDERING INTERIOR DESIGN COSTS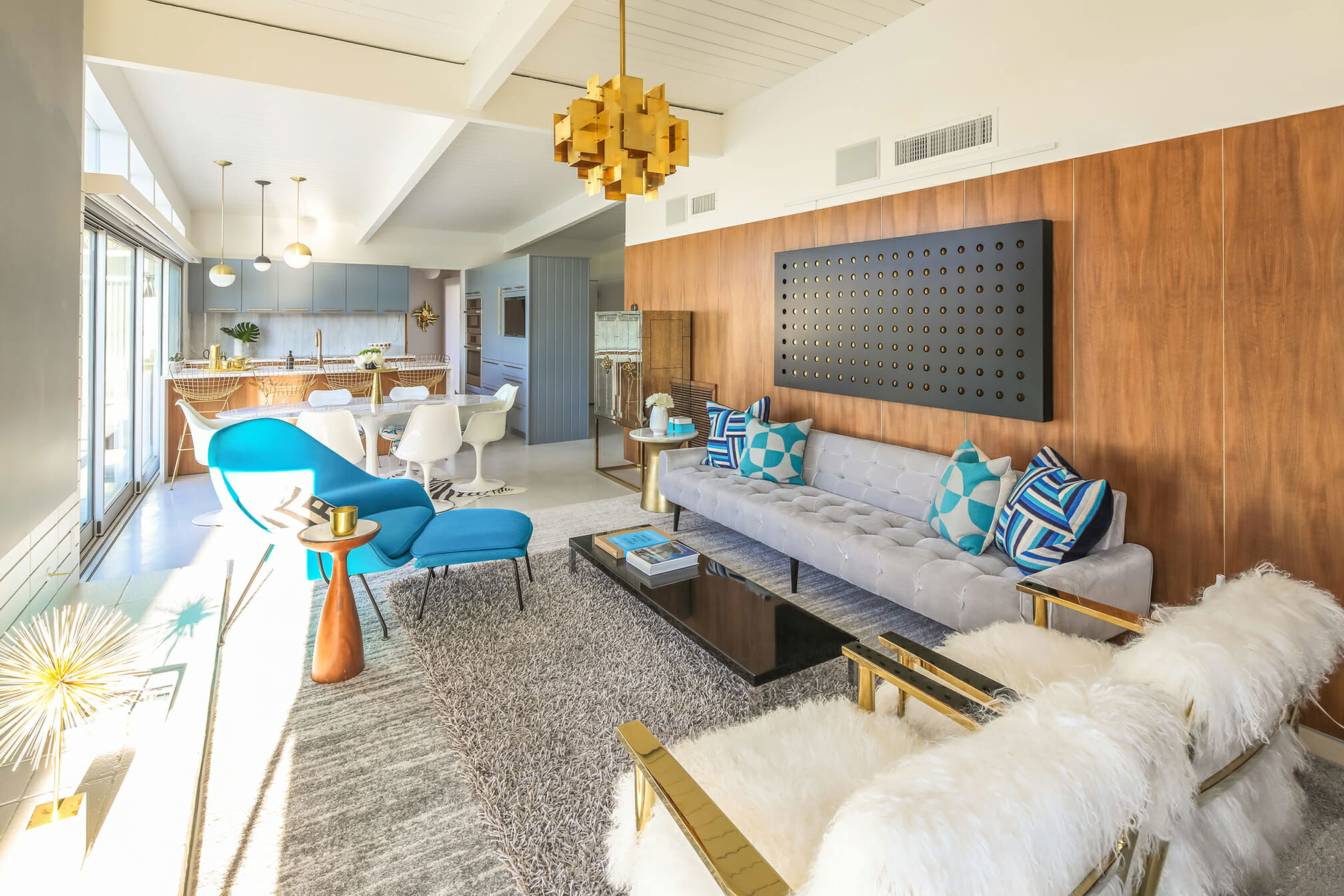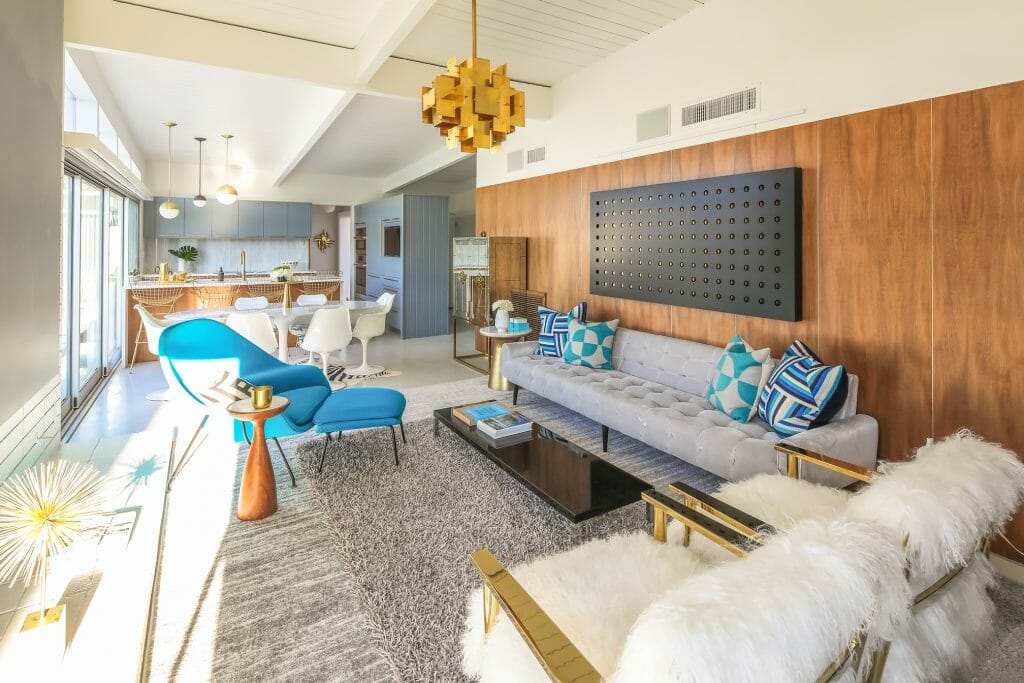 Hourly Interior Design Rate
 This is possibly the simplest way to pay interior designers. Hourly rates can cost anywhere between $50 to $500 or more per hour. This rate structure works great for smaller projects with limited amount of time required for completion. The cost-per-hour takes into account travel time, visits to your space, shopping time, email or phone conversations, or other hours indirectly spent on your space. This does not, however, include furnishings or materials. Decorilla hourly cost of interior design ranges from $75 to $500/hour, depending on the experience level of the interior designer you work with, but we also offer flat rate packages per room. While homeowners have reported paying a fee on average of between $1843 and $8,764, the average cost of by-the-hour interior design services is more than $5,200 (Source: HomeAdvisor).
Flat Interior Design Rate
Based on your project size and needs, an interior designer would quote a flat fee for their services. The contract and interior designer quote would clearly list what would be included for this fee, along with how many revisions are available and the contract's expiration date (when the project will be completed). Interior decorator costs are often based on the flat rate structure because it's easier to estimate the work involved when there are no architectural needs.
Monthly Interior Design Retainer
The interior design price of this arrangement is based on an agreed amount to be paid each month before the work is done.  It's important to have a clear contract of designer expectations(ie. services, communication, hours, etc.).

Interior Square Footage
This fee structure has the square footage of the project determine the interior design cost.  Designer guru, Lori Dennis, shares this example: a 10,000 square foot property with 6,000 square feet of exterior space that is being billed at $6 per square foot, would have an interior design fee of $96,000.  Dealing with larger spaces, this is generally the structure used for hospitality and commercial projects.
Commission
Instead of an hourly interior designer cost, some designers will purchase your furniture, décor and other supplies at a discount and then charge you the retail price, keeping the difference as their fee. Others charge a markup fee as a tip (usually 20%), keeping a percentage of your total furnishings and supply costs. Regardless, it's a good idea to get copies of receipts for the purchases to confirm the amount paid. It's also to get estimated interior designer quotes in this method to ensure it's within your budget.
Percentage
With a total budget in mind (constriction, materials, etc.), an interior design price can also be calculated. This fee structure is multiplied by a percentage to calculate the interior designer's fee.
PLANNING YOUR INTERIOR DESIGN AHEAD
Knowing Your Style
It's ok to find both modern and rustic rooms attractive. But, if your Pinterest boards span across varied color schemes and design styles, it may be tricky to relay to your interior designer what you like which could save time and money. Take interior design style quizzes to help narrow down your preferences; My Domaine and Houzz have great ones to start with. Having a design direction can help move your project more quickly and lower your interior design cost.
Determine Your Interior Design Needs
Start with existing items you'd like to keep or incorporate into your new design. This will help with letting your designer know what new pieces that need to be considered and to keep your budget in check. If you're on a tighter budget, knowing your needs will also help you find an affordable interior designer. If your requirements are simple, interior decorator costs are usually lower than interior designer pricing.
Picking the right designer Doing some research on interior designers like noting their professional certifications and training, years of experience, portfolio of work and customer reviews is needed to find the one that works for you. Save yourself time by having someone else do that. Decorilla's online interior designers are carefully vetted offering clients exceptional design skills and a professional experience.
Your interior design cost does not need to break the bank. The above tips and other articles like this one from Angieslist and this one about the cost of an interior designer can help you go into your interior design project informed and prepared while keeping an eye on your interior design cost.
For direct guidance, Schedule a Free Consultation  or view our pricing page and let Decorilla's professionals make your design experience fun and easy.