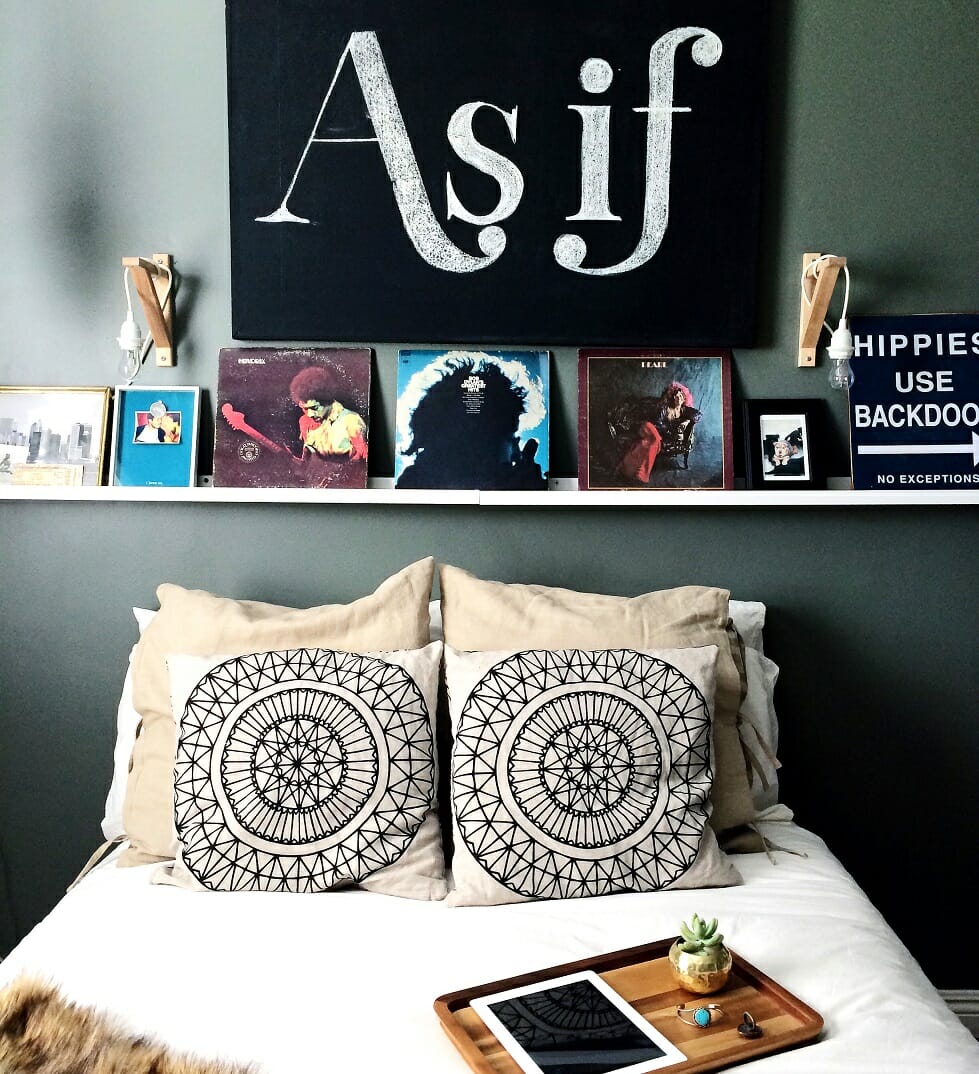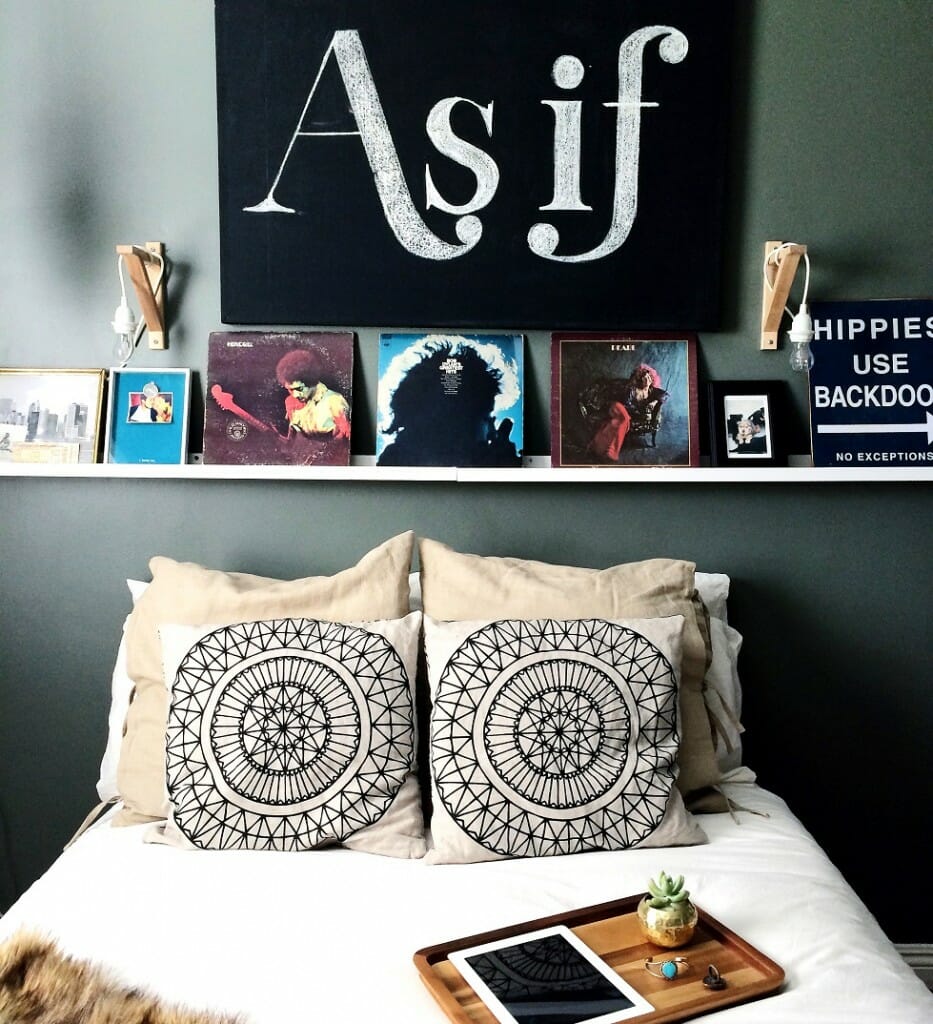 Many of us have arrived at our life's passion via varied and winding paths. Cristina Ramirez, a Los Angeles based Decorilla designer, discovered her career in interior design evolving from her work in company branding and social media content creation. Here, this young, fresh design talent shares more about what compelled her to design, her current favorite design trends, and why her home office is the space in her home!
Were you always interested in design? 
I have always been interested in design.  As a kid and still to this day, I am constantly moving around furniture in my house.  I love change and design has given me the opportunity to constantly experiment with new styles.
What is your design style? 
I love all design styles from minimal contemporary to traditional but, my personal style is a mix of industrial, modern and bohemian.  I bounce from trend to trend but always try to maintain simplicity in a space.  I love natural raw materials.  Lots of wood, leather, metal, etc.  It's important to me for a space to feel young and fresh.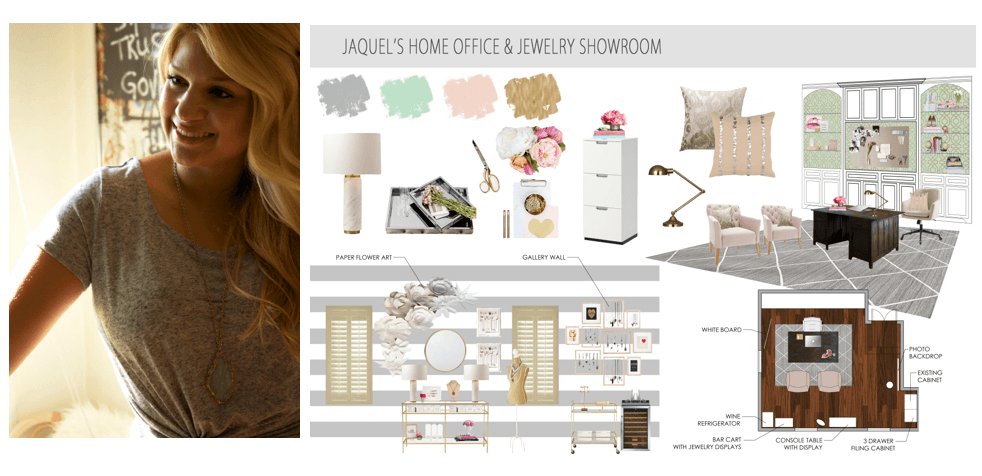 Who or what influences your work?
Light plays a big role in my work.  I strongly believe being exposed to natural light in a space makes you a happier person.  I design around where the best light is in a space.  While some rooms may have minimal light, I try to bring somewhat of the outdoors in with fake plants or wood elements.
Do you have any personal design secrets you'd like to share?
Scale is everything.  It is so important to get the scale of furniture pieces to work well in a space.  Whether you have a large space or a small space, the right scale will make all the difference and really maximize your space.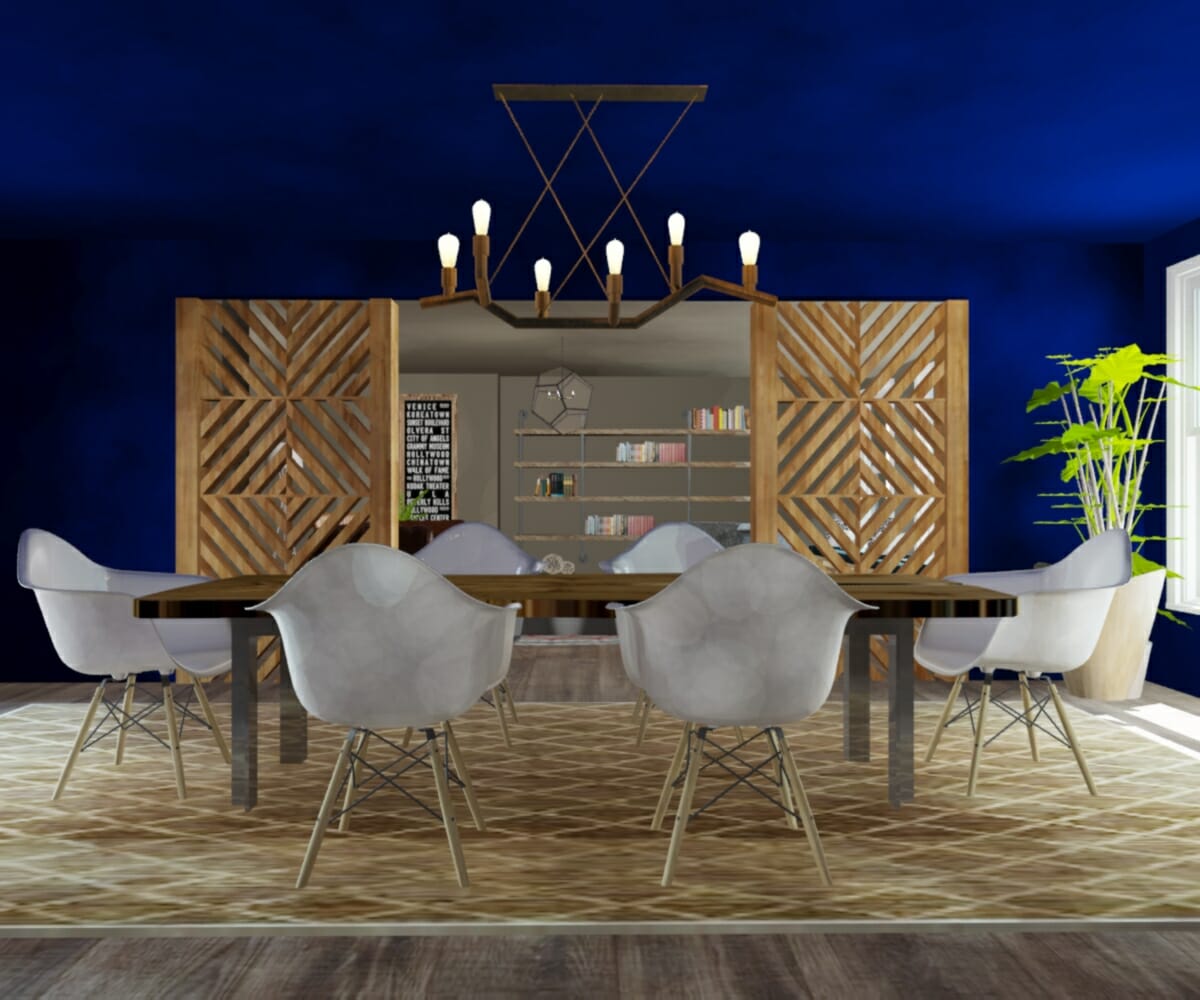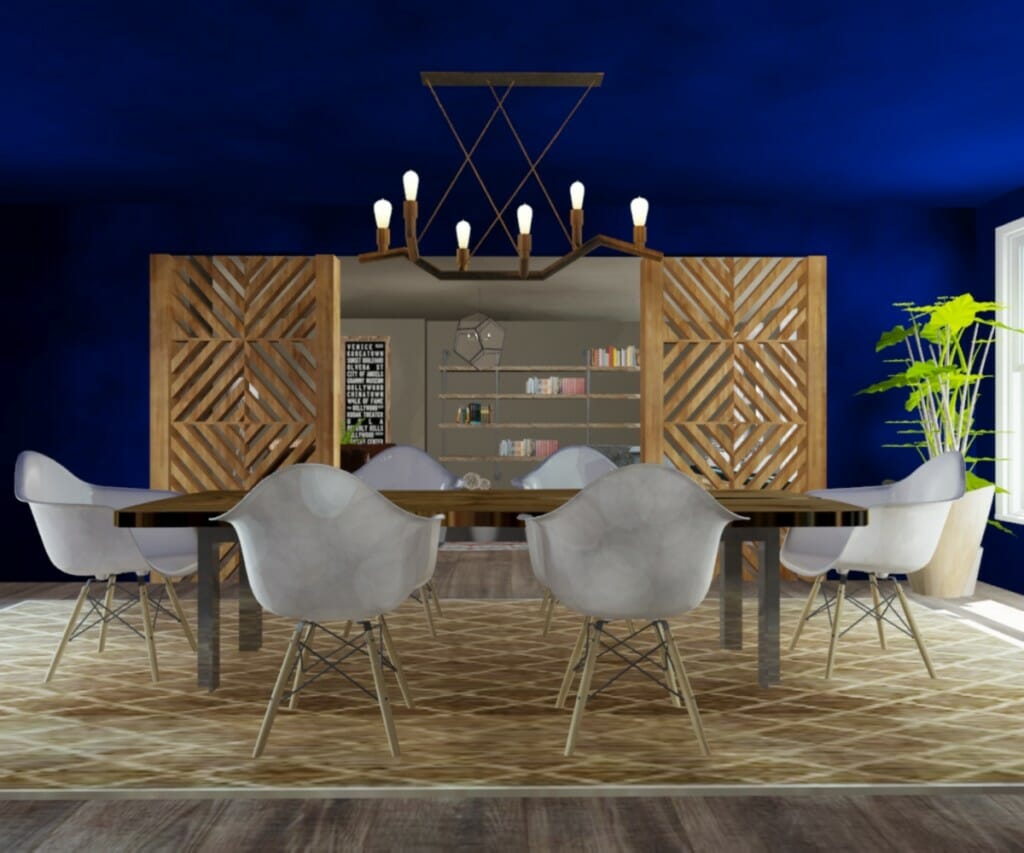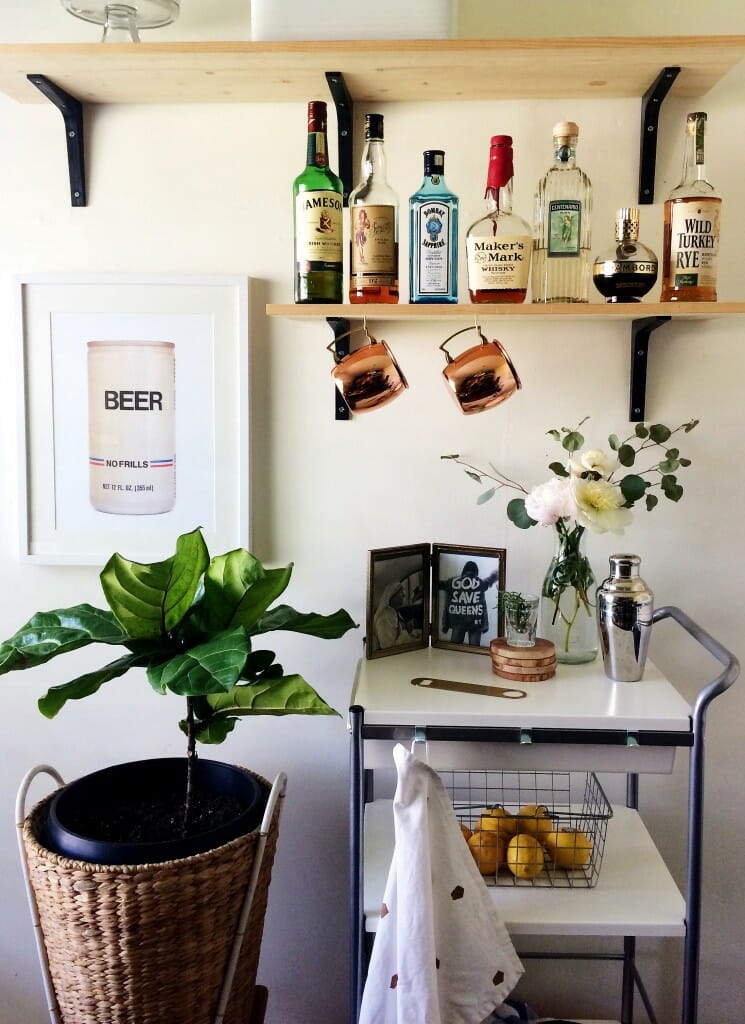 What current trend do you think we'll be so tired of in five years? What current trend do you love?
I am so over the chevron and Ikat patterns.  I prefer more basic patterns and solids.  Right now I love the trend of indoor plants and lots of rustic elements.
If you had to pick a favorite room in your home, which would it be and why?
I love my home office.  There is lots of daylight that comes through the window and it's where I have the freedom to really let go and get creative.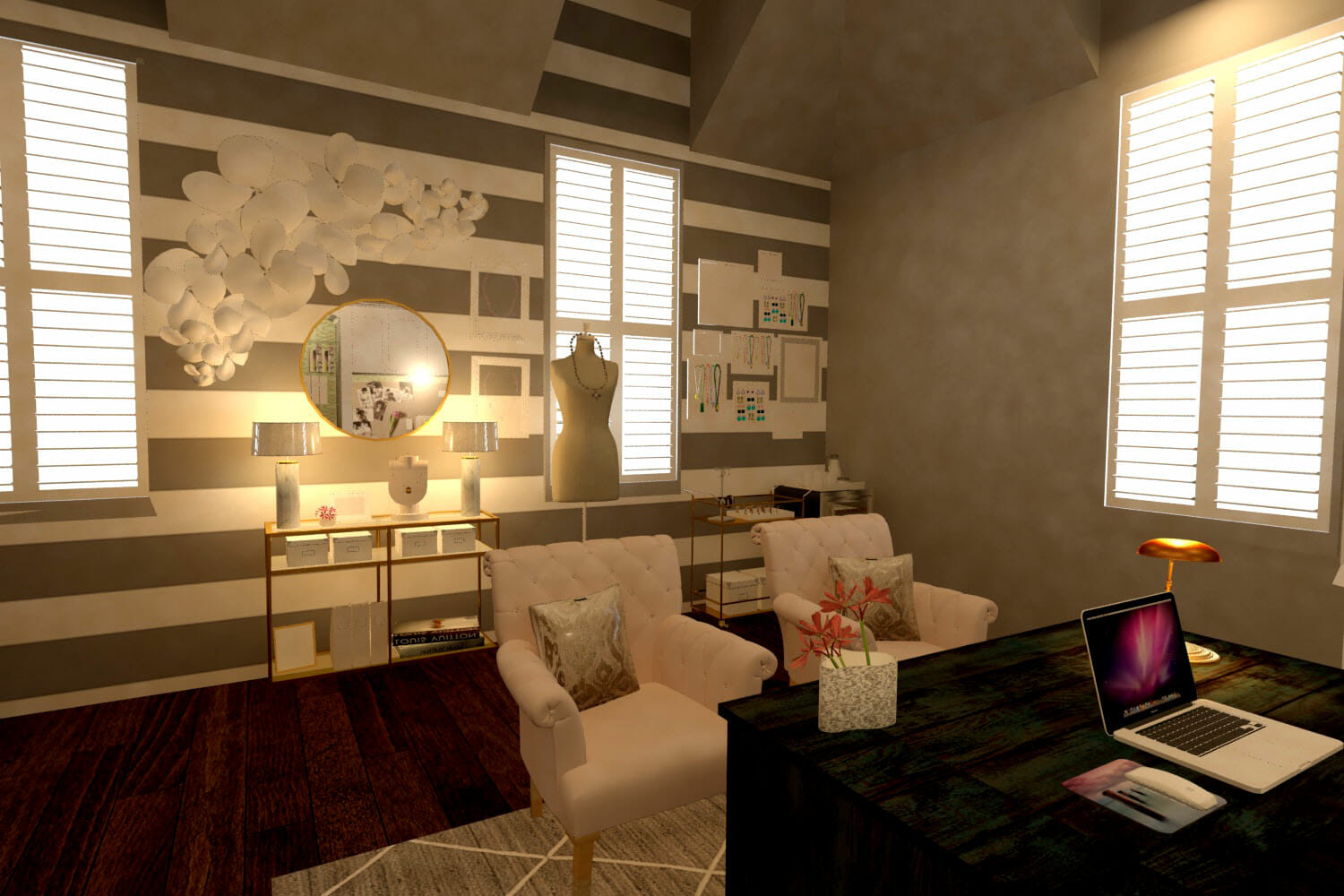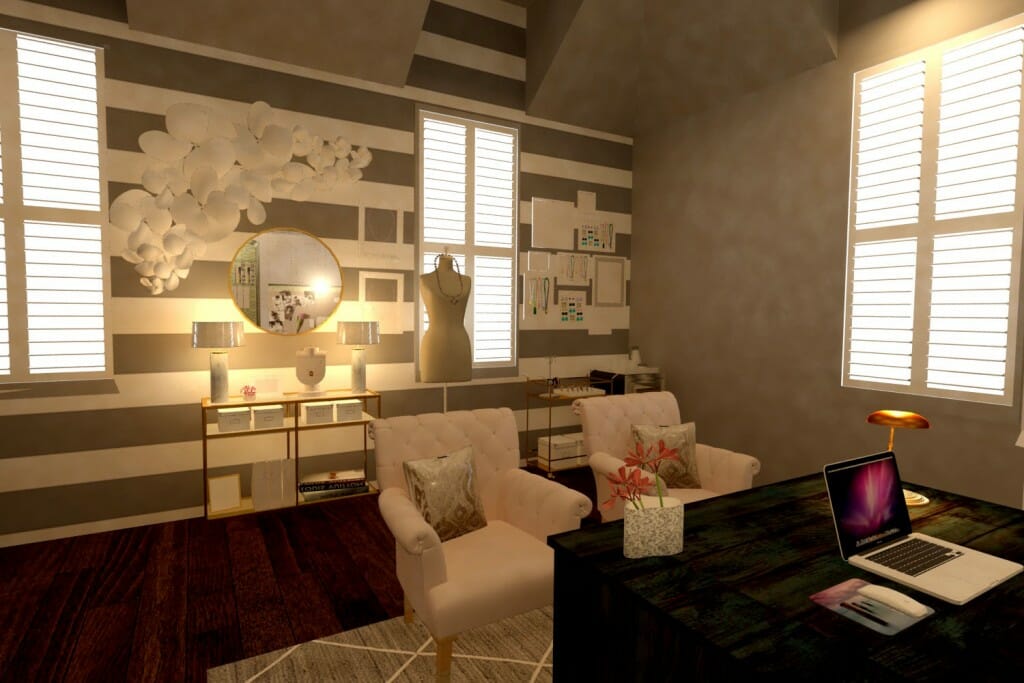 What is your favorite design magazine or blog and why?
I don't read any particular blog or magazine religiously.  I'm all about Pinterest.  I love to just scroll and feed my eyes with lots of content and usually from there I can click through to the site it came from to find out more information.
What is the best thing about being an interior designer?
I love the challenge.  Every room is different and you're always going to run into little bumps along the way.  Like, a sofa being too big or being over budget.  Little instances like that challenge you to get creative and somehow make it work.  And when it all comes together, it's so rewarding.