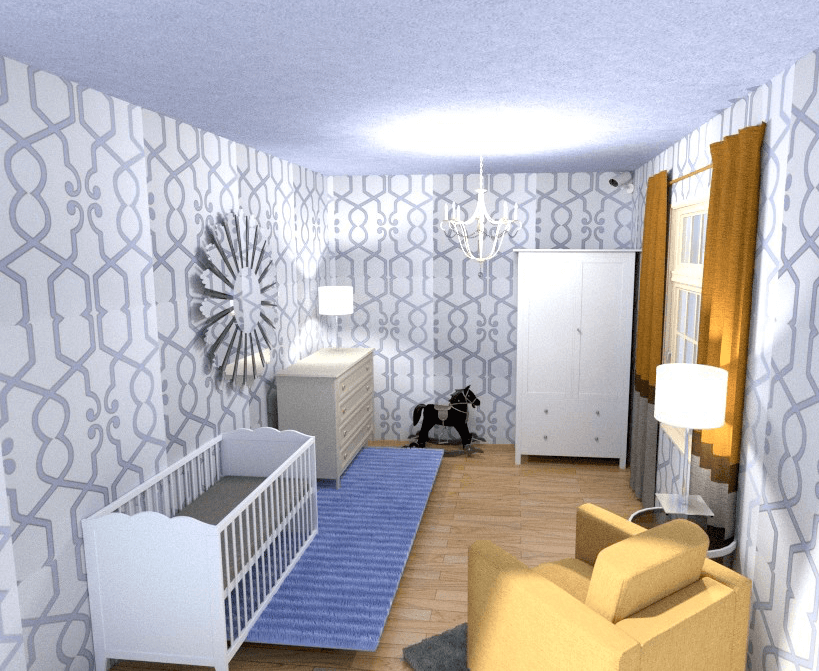 Texas-based interior designer, Sharon Copeland, is no stranger to design. Having experience as both a graphic designer and a floral designer, she gravitates towards creating an appealing aesthetic. Through Decorilla's advanced tech savvy platform, Sharon has enriched her portfolio by working with clients across the country. This month's designer spotlight interview features this talented interior designer's style, design hero, and love for reclaimed wood.
1. Were you always interested in design? 
To some extent I have always loved design whether it be in fashion, art or music. When I was younger, I was fascinated with Crayola crayons and I wanted every color. I've always had my hand in technology too; I love the process of creating something beautiful and useful. To sum up: I have always been creative, all of the women in my family are. It's in my blood.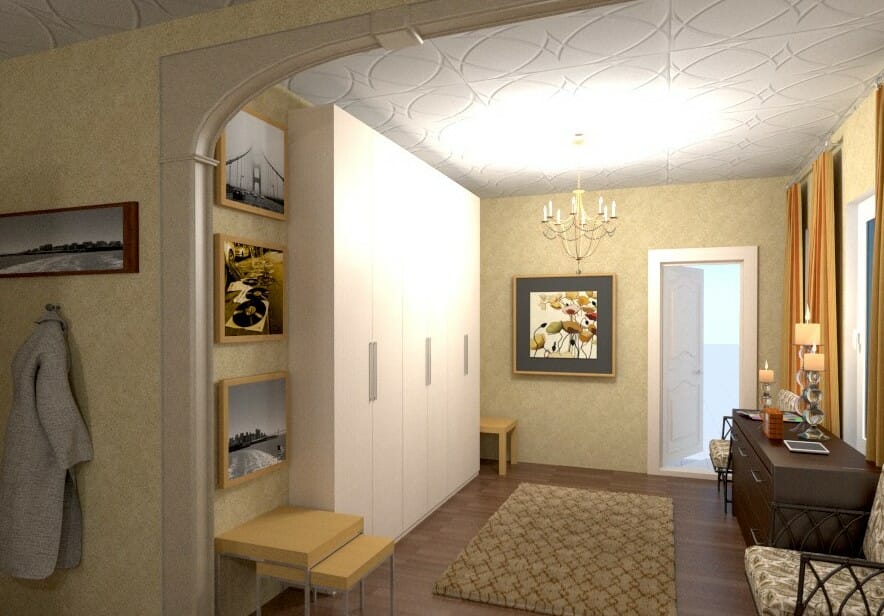 2.  How would you define your design style? 
I would define it as transitional. I love mixing traditional design with modern design. Nothing makes me happier than seeing a classic reinvented for the 21st century. A space is far more interesting to me if it pairs old and new design elements together.

3. Who or what influences your work?
My favorite designer is Jamie Drake. He is the king of color. Color and art pushes my designs and Jamie knows how to work modern art in to very traditional spaces; he inspires me to be a better designer.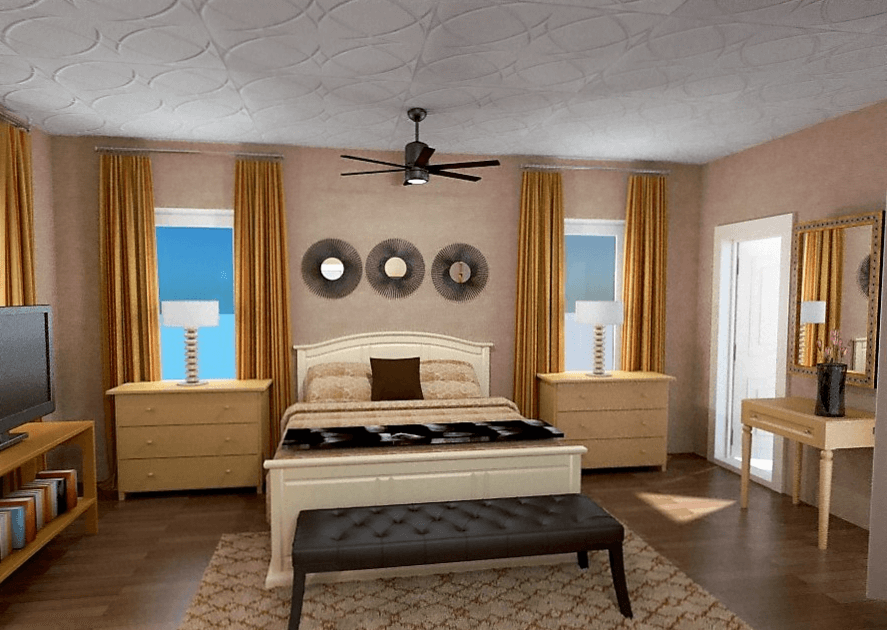 4. Is there one thing you always include in your designs?
A pop of color. Even if the space is neutral it needs something for the eye to be drawn to. I like the eye to travel around the room.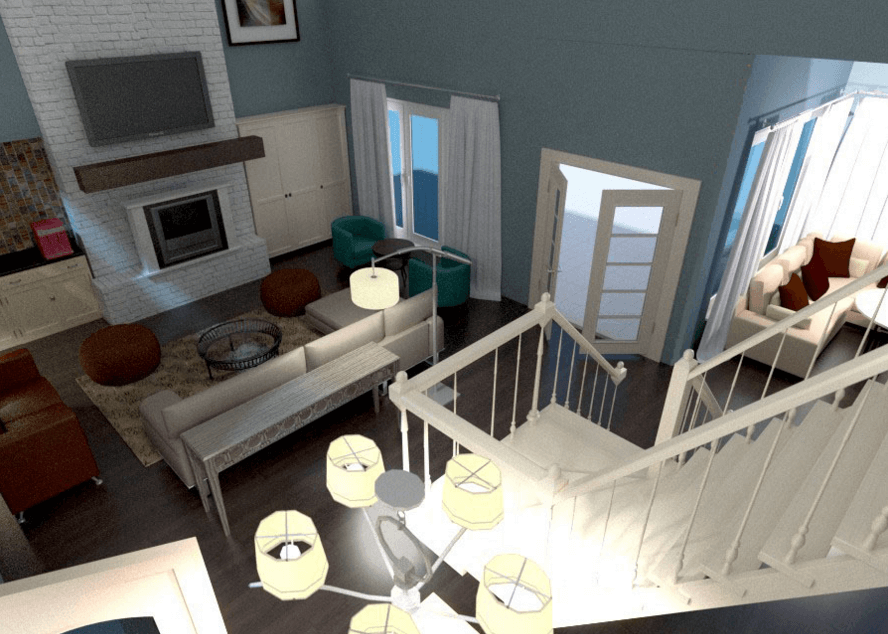 5. What current trend do you think we'll be so tired of in five years? What current trend do you love?
I think we'll be tired of stainless steel in a few years. With all the new surfaces and textures that can be placed in an interior space, I'd rather see polished nickel, brass, copper and even resin – I find these other options more interesting.  As for the current trend I love, I would have to say the use of reclaimed wood. Wood is not just for the floor anymore. I love the new textures, and repurposed wood in a table or as a headboard. I like the contrast between rough and smooth.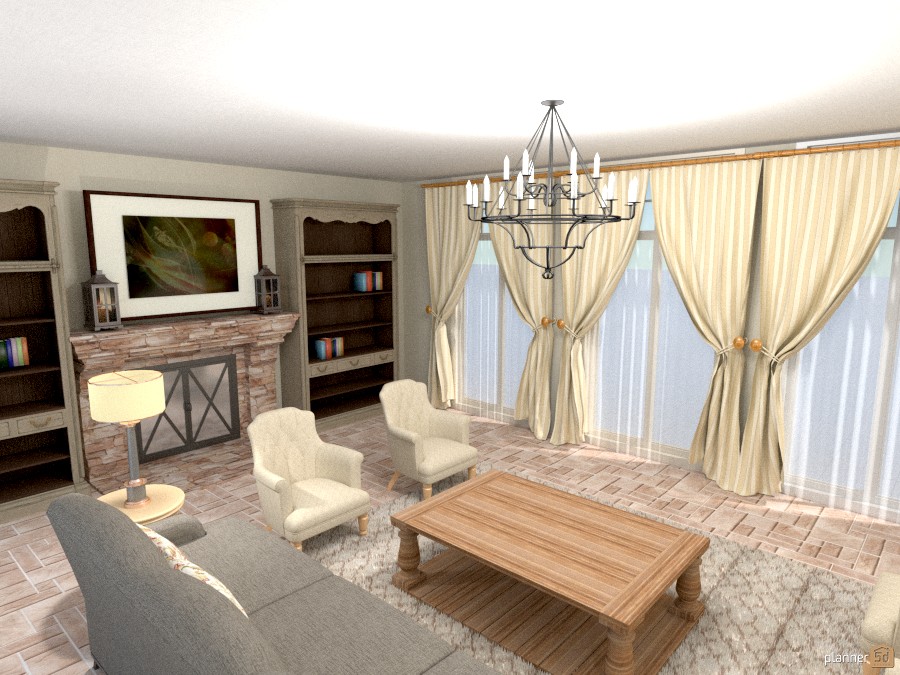 6. If you had to pick a favorite room in your home, which would it be and why?
Oh my gosh…you had to ask me that one. I redid my bathroom two years ago and I still love it. It's so girly! My favorite piece is the mirror I got at my aunt's garage sale for ten dollars. It was brass colored and ornate. I painted it white then built the design around that. My bathroom is not white, its salmon with beautiful Tommy Hilfiger paisley curtains that surround the tub. I love sitting in my makeup chair, seeing the work I did and say, I'm a designer.
7. What is your favorite design magazine or blog and why (besides yours:)? 
My favorite magazine is Architectural Digest. My little brown eyes light up over the creativeness of the best designers in the world. There's always something new, there's always something inspiring. My favorite blog is the Material Girls blog. My friend Emily started it and it's a treasure trove of great ideas from all over the country.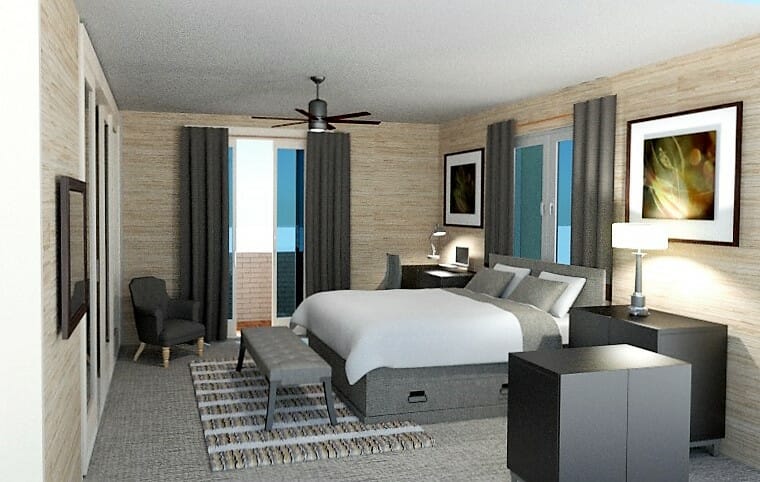 8. What is the best thing about being an interior designer?
Besides the obvious fact of being able to put your creative stamp on something that someone is going to live with for a very long time, it's helping people have the space of their dreams. I believe it's important to indulge and invest in your home because it's your place of refuge, and with Decorilla, it's easy and affordable.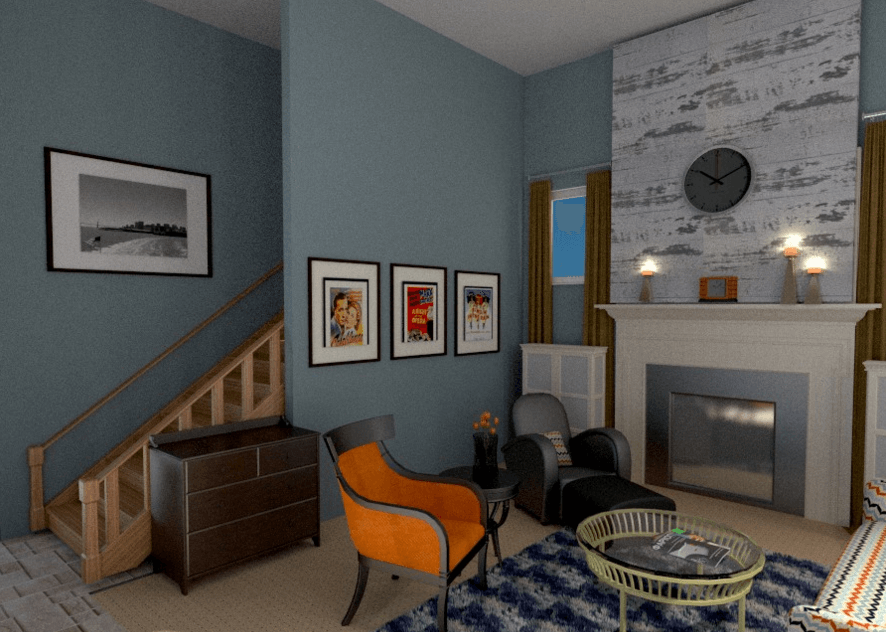 9. What was your first big project and what was your favorite part?
A 1960's kitchen. It was a full gut renovation and it was my first project out of design school. My favorite part was the presentation of my design and interaction with my clients. They were so nice and I still have contact with them till this day.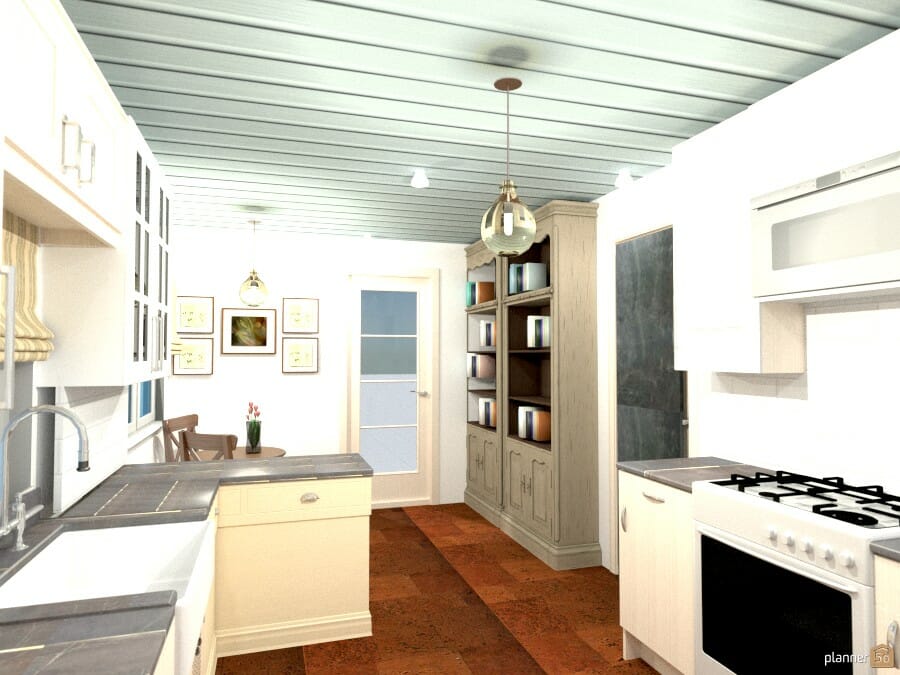 10. How do you manage challenges that come up during a design project?
I just breathe and if I want something, I find a way to make it happen. I step away, breathe and work it.
To see more of Sharon's work, check out her Decorilla design portfolio.