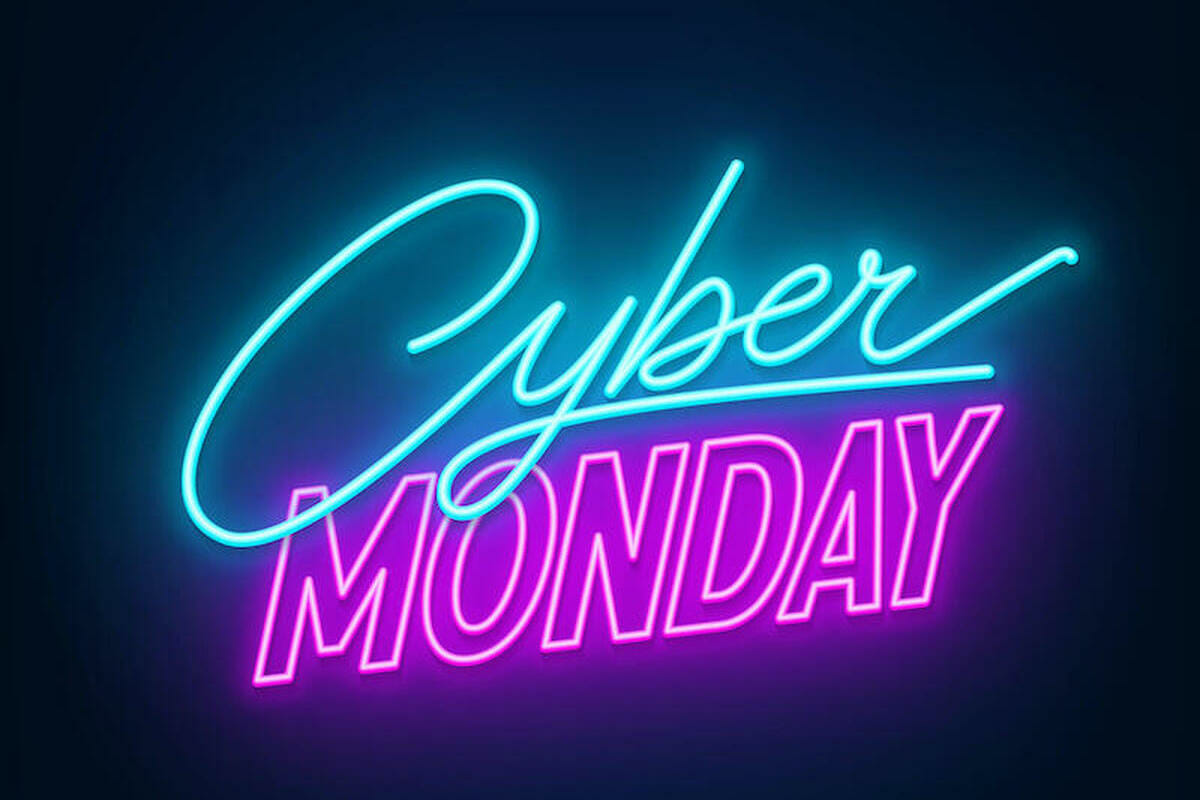 The count down to the biggest online sales of the year has begun, and there are a few reasons to get excited. For starters, dozens of retailers have already launched early holiday sales, and you can save on anything from furniture to décor, gifts, and more. But most importantly, those retailers include some favorite homeware stores and all their lovely products. Read on for the top shops and their incredible Cyber Monday furniture deals.
Making the Most of Cyber Monday Furniture Deals
It is not uncommon for Cyber Monday furniture sales to go quickly, so it is best to be prepared. Besides, having a game plan can save you even more time and money. Here are three things to consider before filling your cart:
Cyber Monday sales typically begin at the early hour of 12am, while some start on Saturday after Black Friday. Plan out which stores you want to shop, when their sales start and which items you're interested in. Having a clear plan of attack will help ensure you're able to get the items you have your heart set on.
For quick browsing, bookmark the websites of your favorite vendors. This will make shopping and navigating between stores a breeze.
It is easy to get caught up in the hype of Cyber Monday deals and overspend. To avoid buyer's remorse, choose your items ahead of time and set a cap to your spending.
Love Cyber Monday furniture deals, but want to save even more? Schedule a Free Interior Design Consultation to learn how you can get access to additional discounts!  
Williams-Sonoma Cyber Monday Sales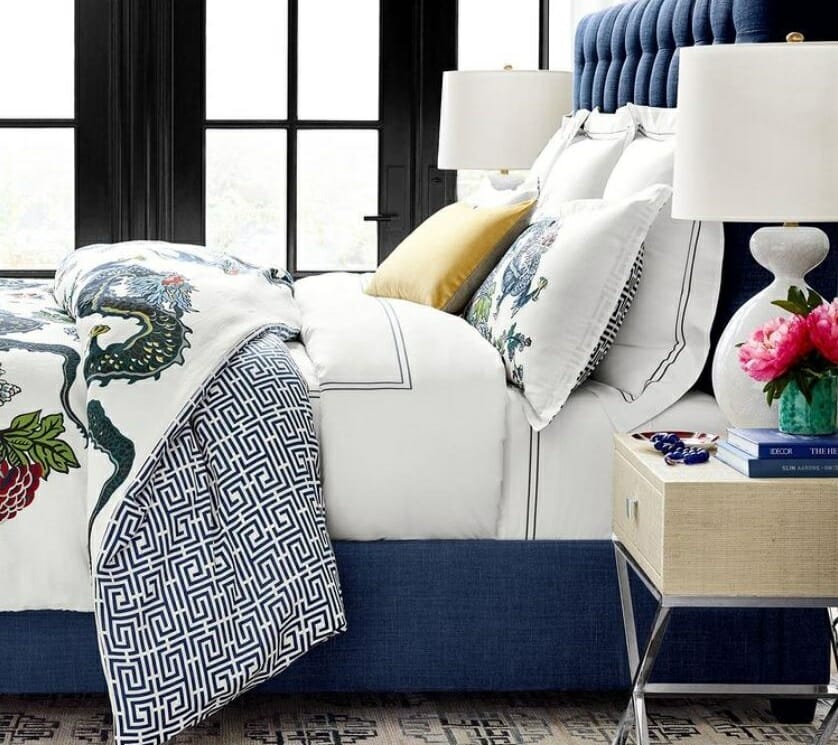 Artisan-crafted and unique products set William Sonoma above the rest. Their exquisite high-end furniture, appliances, and decor make the brand one of the most sought after in America. Fortunately, these lovely items will soon be more accessible than before, thanks to their Cyber Monday furniture deals. You'll be able to create your luxury interior design in no time. 
Taking previous years as a predictor, we'd say there is a good chance Williams-Sonoma will run another exceptional sale of up to 50 percent off select items and an additional 20% off already reduced clearance items this year. But that's not all. The brand is also expected to have a buy more, save more special where you can get from 10 percent off when you spend more than $50 and up to 25 percent off when spending $500 or more. That means your entire purchase will get an attractive discount. Don't you just love the holidays?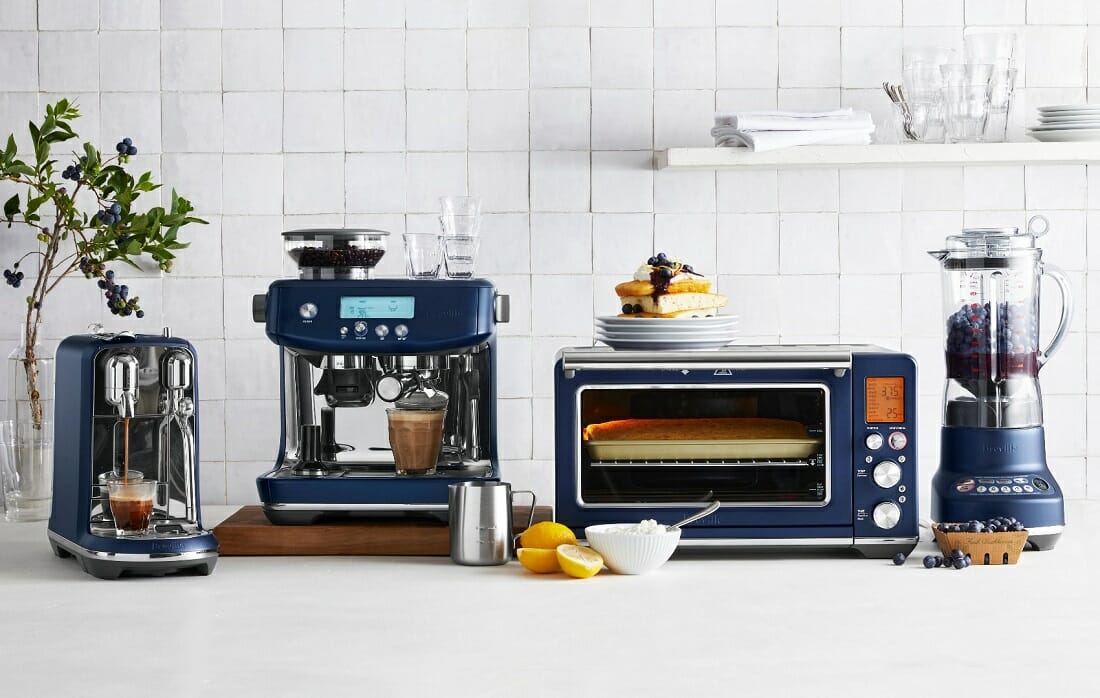 WHAT WE LOVE:
Williams Sonoma puts effort into highlighting their kitchen ranges as well as providing the public with yummy recipes and cooking tips – perfect for the upcoming holiday festivities. You can find anything from cranberry jelly to holiday cocktails on their Instagram and Facebook pages.  

Crate and Barrel Cyber Monday Deals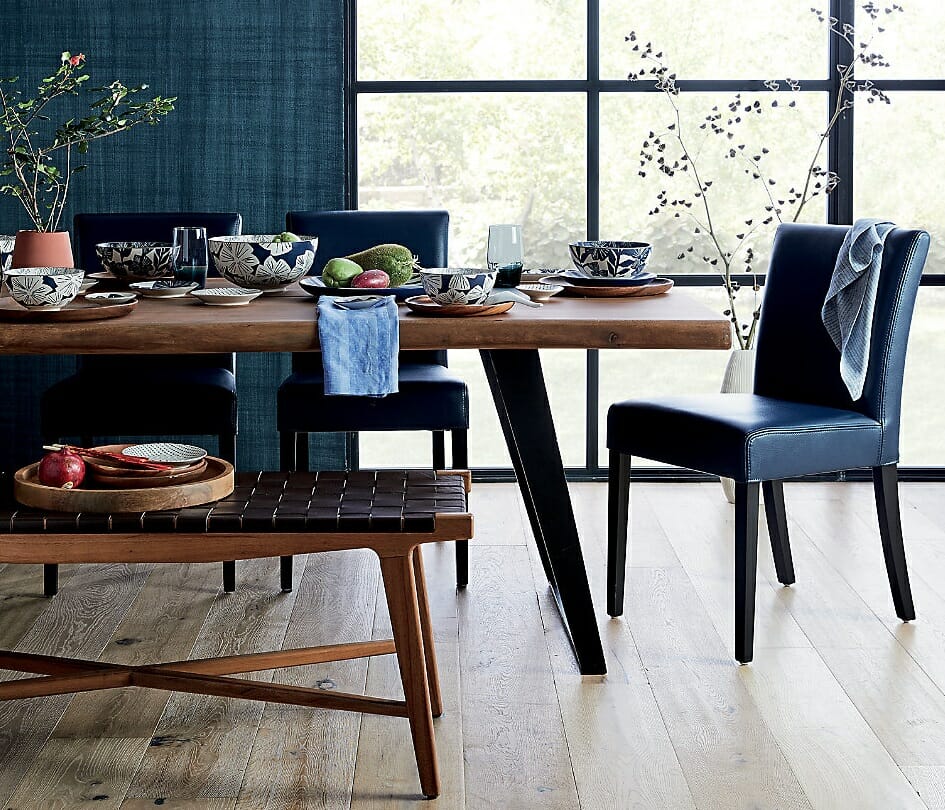 Refined or rugged? The choice is yours when shopping with Crate and Barrel. Their vast array of exquisite products let customers create a sophisticated home regardless of style preference. Not only is Crate and Barrel an interior-lovers dream, but the brand also assists Feeding America by encouraging donations with their "$1 brings families to the dinner table" initiative.   
Much like the years before, Crate and Barrel's Cyber Monday furniture sale could last for an entire week. That means sitewide discounts of up to 30 percent with a chance of surprise savings on certain items. Parents can get extra excited as Crate and Kids will also have significant savings online.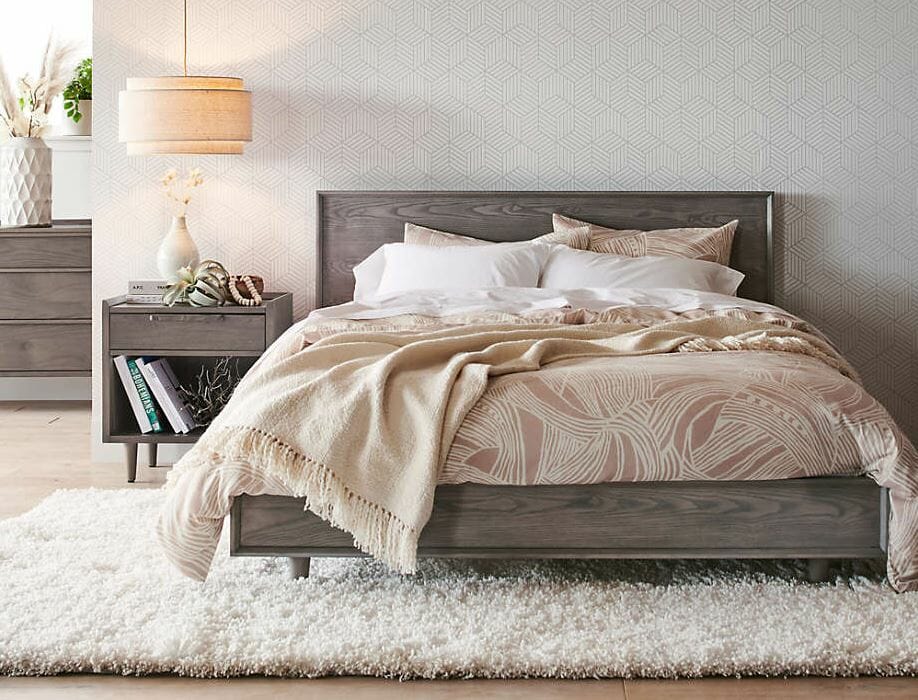 WHAT WE LOVE:
Crate and Barrel implore their customers to "please shop early to stay ahead" and avoid delays. We find it endearing that the brand lists the dates by which to order for you to get your goodies in time. It's good to know that when you partake in Crate and Barrel's Cyber Monday sale, you'll be in the clear for Hanukkah and Christmas. 
Pottery Barn Cyber Monday Deals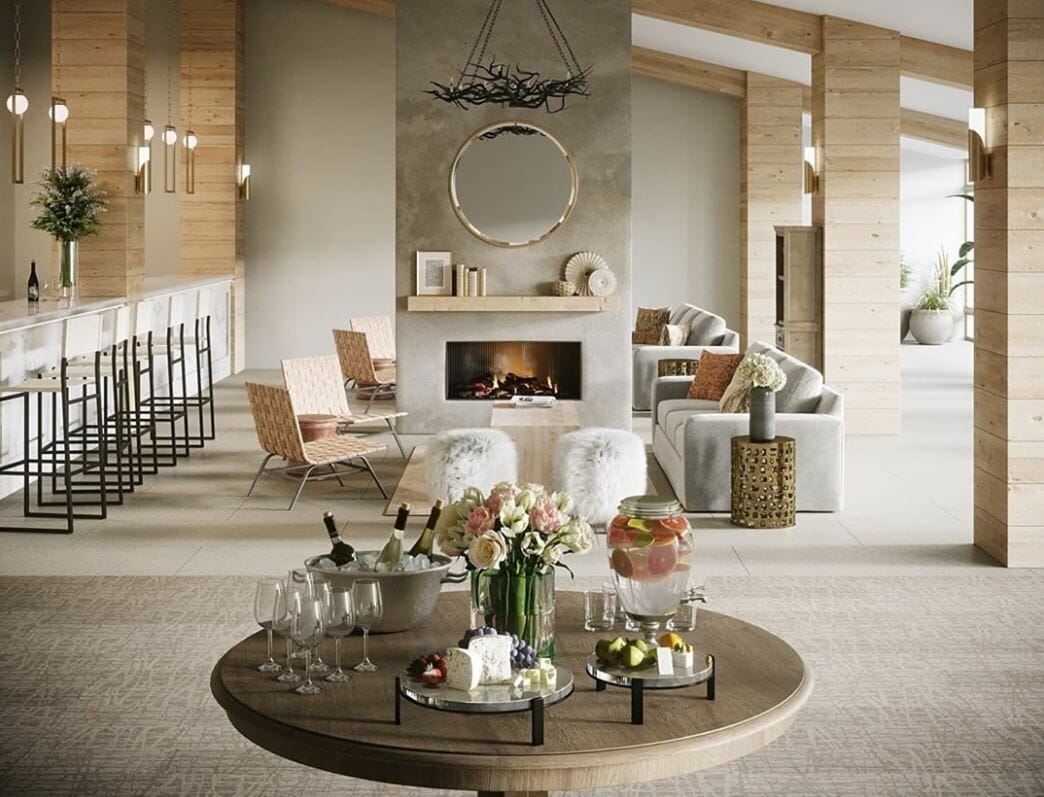 A little over seven decades ago, Pottery Barn started as a homeware business that sold beautifully imperfect pottery and tabletop decor. But now, the seedling store has rooted itself in everything home and spread around the world, establishing stores in various countries. It's no wonder that Pottery Barn's Cyber Monday furniture deals are among the most anticipated.
Although Pottery Barn's sale details are not clear yet, we can use last year as a guide, and it seems like this year could see another two-day Cyber Monday sale with discounts of 50 percent off select items plus 25 percent off sitewide.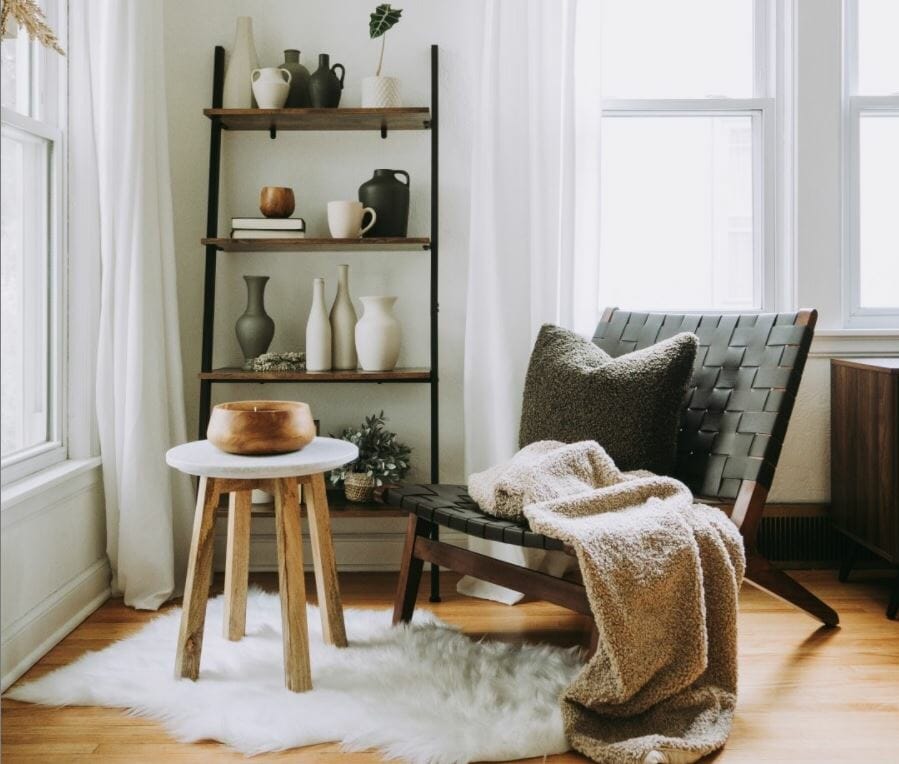 WHAT WE LOVE:
Pottery Barn's Cyber Monday home decor, bed, and sofa deals reach beyond the USA. That's right, international shoppers from Australia to the UK and many countries in between can also make the most of their super savings. 
CB2 Cyber Monday Furniture Sales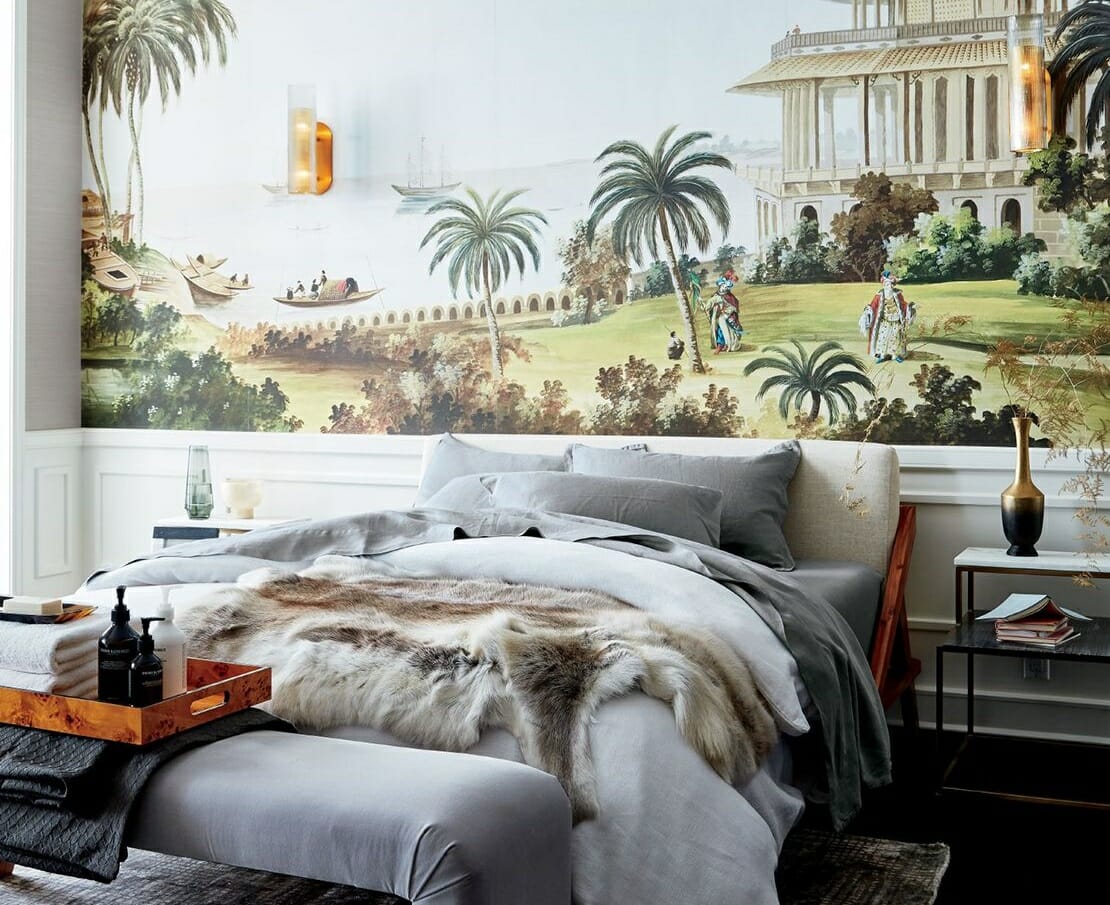 The budget-friendly alternative to Crate and Barrel, CB2 is edgy and boutique-like. Their highly sought-after products are not only affordable but have a high-design aesthetic and quality hard to find in similarly priced products of competing retailers. 
When it comes to CB2's Cyber Monday furniture and home decor sale, you can look forward to specials resembling that of last year. More specifically, the bigger your purchase, the bigger the discount will be. So, when you spend $100 or more, you'll get a 15 percent discount, while a price tag of $1,500 or more comes with 20 percent off, and spending $3,500 will earn 25 percent off. That's some fantastic savings!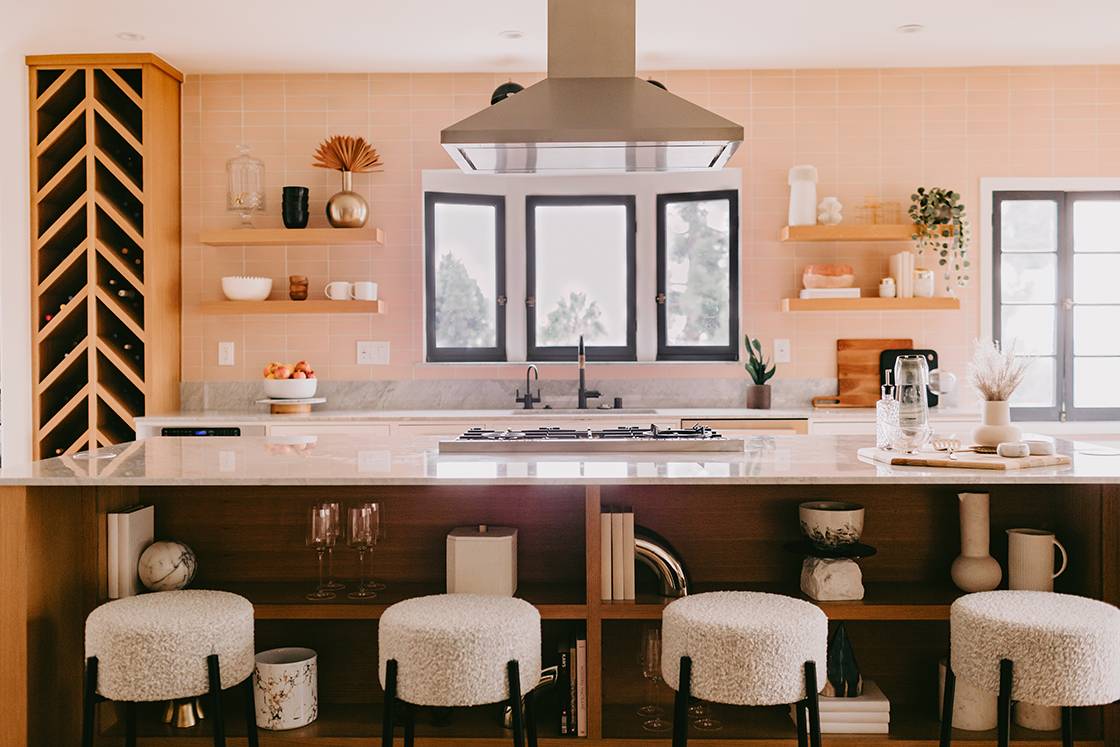 WHAT WE LOVE:
CB2's gift guide is stunning as they list categories from barware to tech to stocking stuffers. But what we love most is their Games & Gear collection. This surprising section holds the most beautiful range of fun entertainment for every age. Come to think of it, any friend or family member would be thrilled to receive a CB2 gift or gift card for the holidays.  
All Modern Cyber Monday Furniture Deals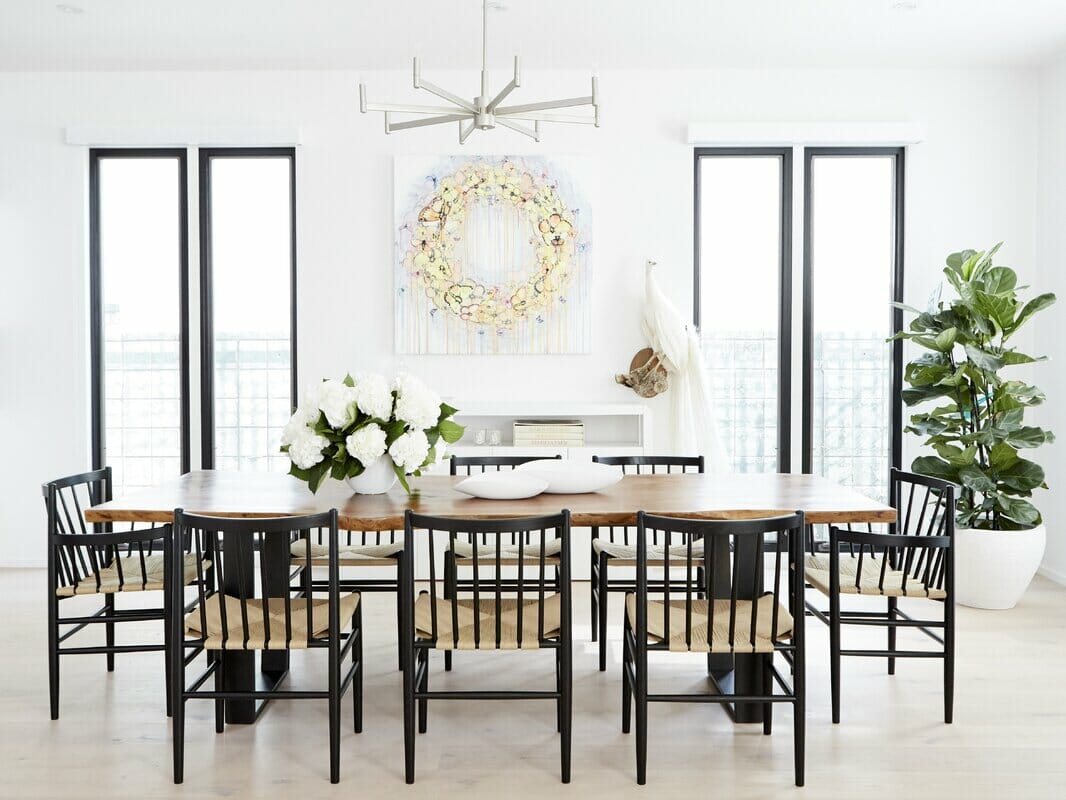 AllModern is home to streamlined products that sing less is more. These styles include Scandinavian, mid-century modern, modern farmhouse, and minimalist. Not only are these looks sought after, but it is also very practical in contemporary homes. As properties scale down, modern-inspired furniture compensates for the small spaces thanks to slim and dual-purpose designs. This begs the question, "what's not to love about AllModern?" Well, nothing it seems as customers are even making the most of their budgets due to the brand's impressive Black Friday and Cyber Monday furniture sales.  
AllModern's biggest sale to date was this time last year, and if history is any indicator, we can expect quite a pleasant surprise this year. In 2020, the popular brand increased its already impressive Black Friday discounts with an extra 25 percent. We predict many happy homemakers come the end of the big sale.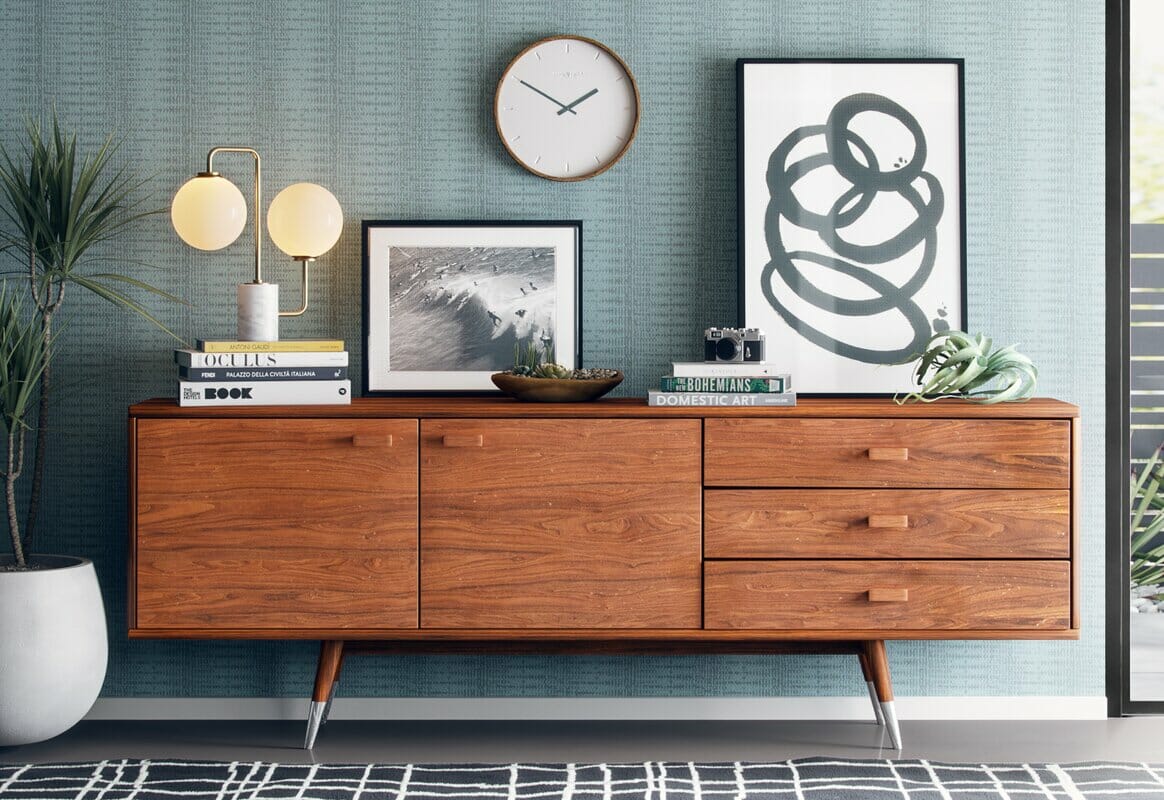 WHAT WE LOVE:
AllModern is the expert on all things modern. Whether you're an admirer of modern design or a newbie, you're sure to fall in love with one of their products as it fits almost any contemporary interior setting. 
Wayfair Cyber Monday Furniture Deals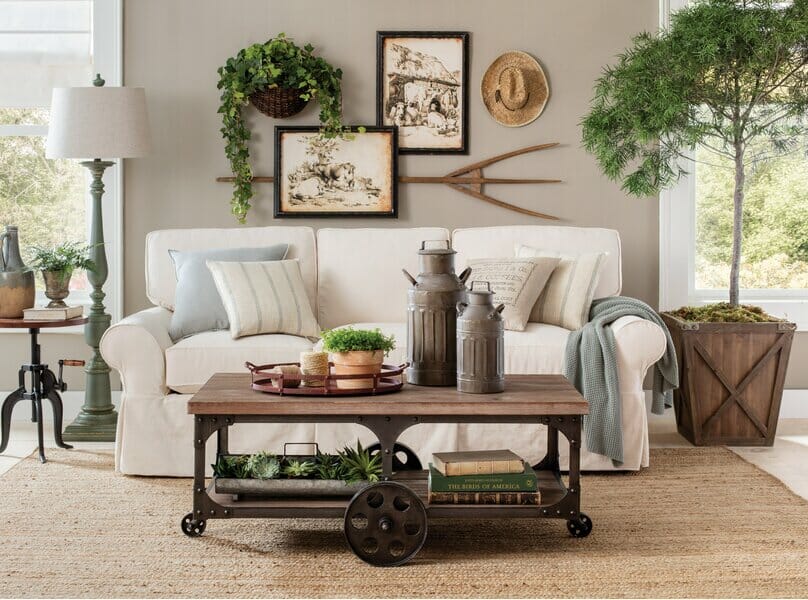 Wayfair is a mammoth compared to other homeware stores. The big brand sells almost anything you could think of – from high-end to low-end in every style available. Its vast array of products gives the impression of shopping from many furniture stores, not just one. What's more, Wayfair ships for free, which is especially useful in the holiday season. 
This year, Wayfair is offering products at a fraction of their regular price, with some items going for 80 percent less. To allow customers to get through their many products and thousands of flash sales, the brand is expected to extend their Cyber Monday furniture deals to two days again, namely 29-30 November 2021.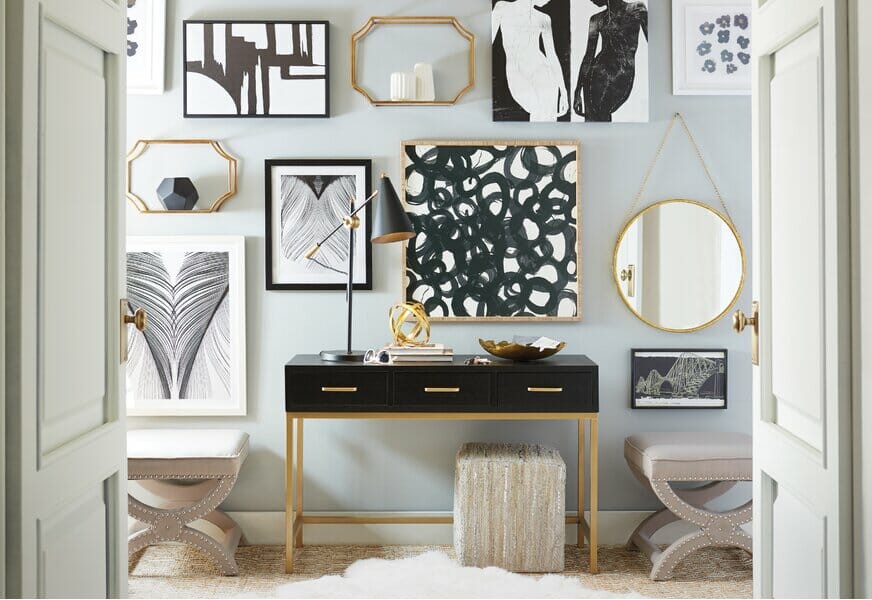 WHAT WE LOVE:
Believing in rumors is risky business, but it's hard not to put our hearts on this one. Wayfair may be extending their Cyber Monday sales not only for two days but for an entire week, that is, from 30 November to 4 December. That means you can shop for small decor pieces like vases to appliances like microwaves or even fridges whenever you have time. 
West Elm Cyber Monday Furniture Sales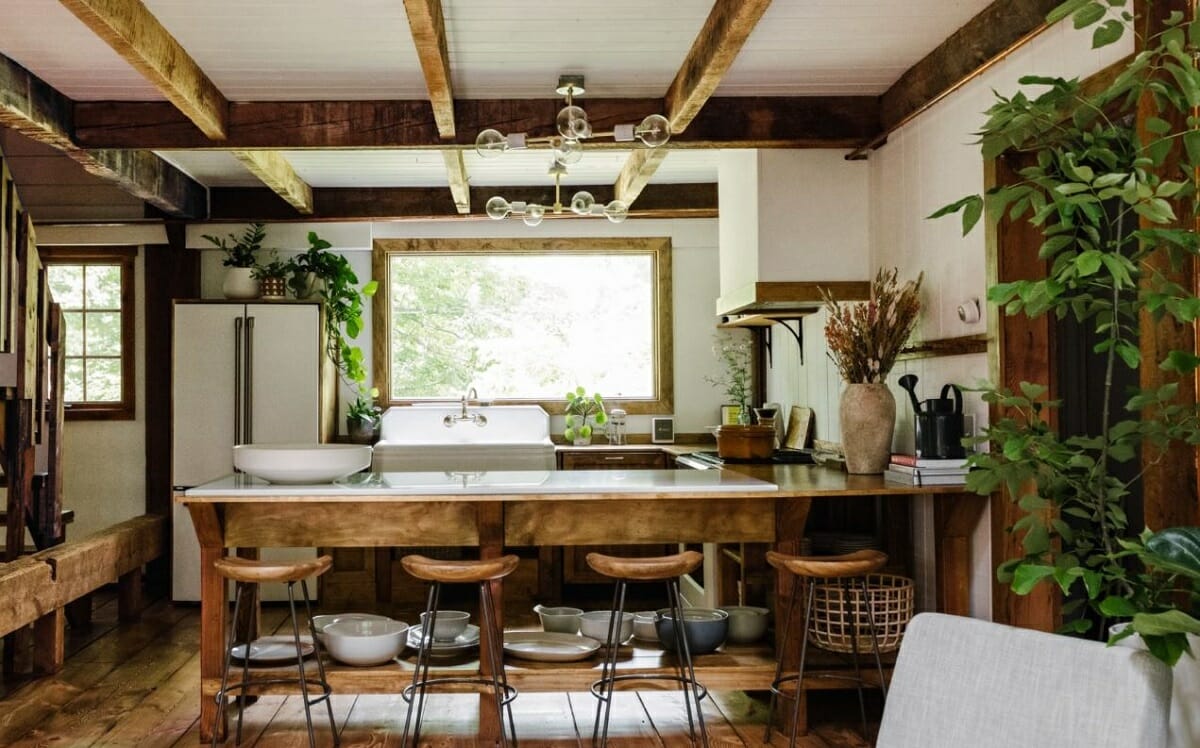 West Elm promotes responsible manufacturing in their exceptional products with a clear focus on problem-solving design that merges quality, value, and comfort. Their in-house team designs as much as 95% of their products to keep to West Elm's style and quality level. Moreover, the brand was the first home retailer to join Fair Trade USA. 
Be sure to make the most of West Elm's Cyber Monday furniture deals, as they include free shipping on many products with orders of $79+. You can walk away with up to 70 percent off on your favorite pieces.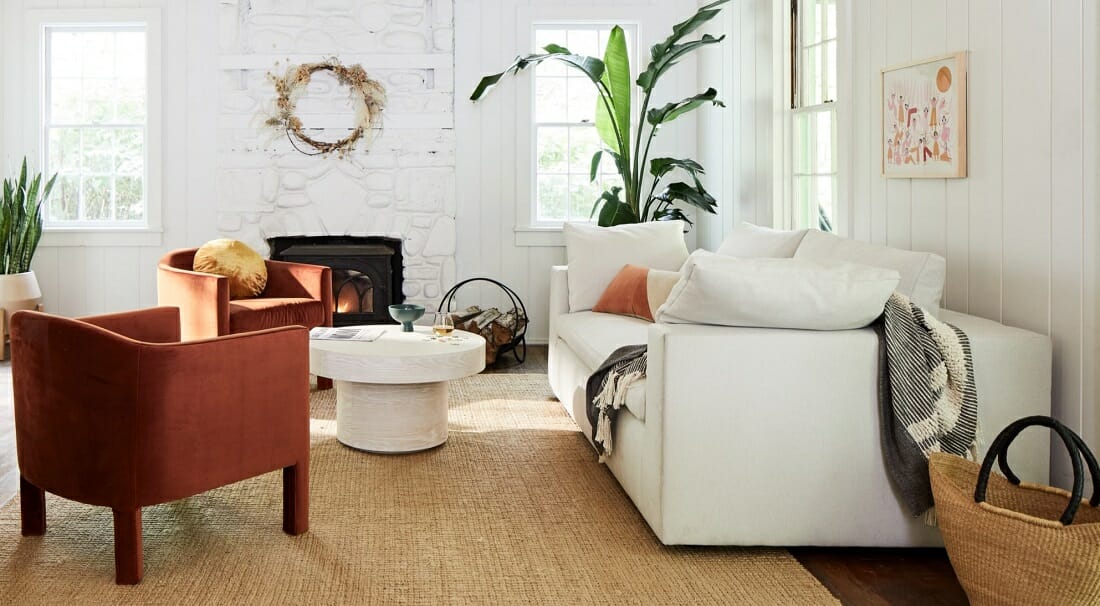 WHAT WE LOVE: 
West Elm makes holiday and gift shopping easy with a special tab on their website. Here they list a plethora of wonderful options for Christmas, holiday decor, Hanukkah, and a selection of swoon-worthy gifts. 
Love these Cyber Monday furniture deals, but need a little help choosing the right pieces for your home? Schedule a Free Interior Design Consultation to work with an interior design expert today!

[images: 1, 2, 3, 4, 5, 6, 7, 8, 9, 10, 11, 12, 13, 14, 15, 16]