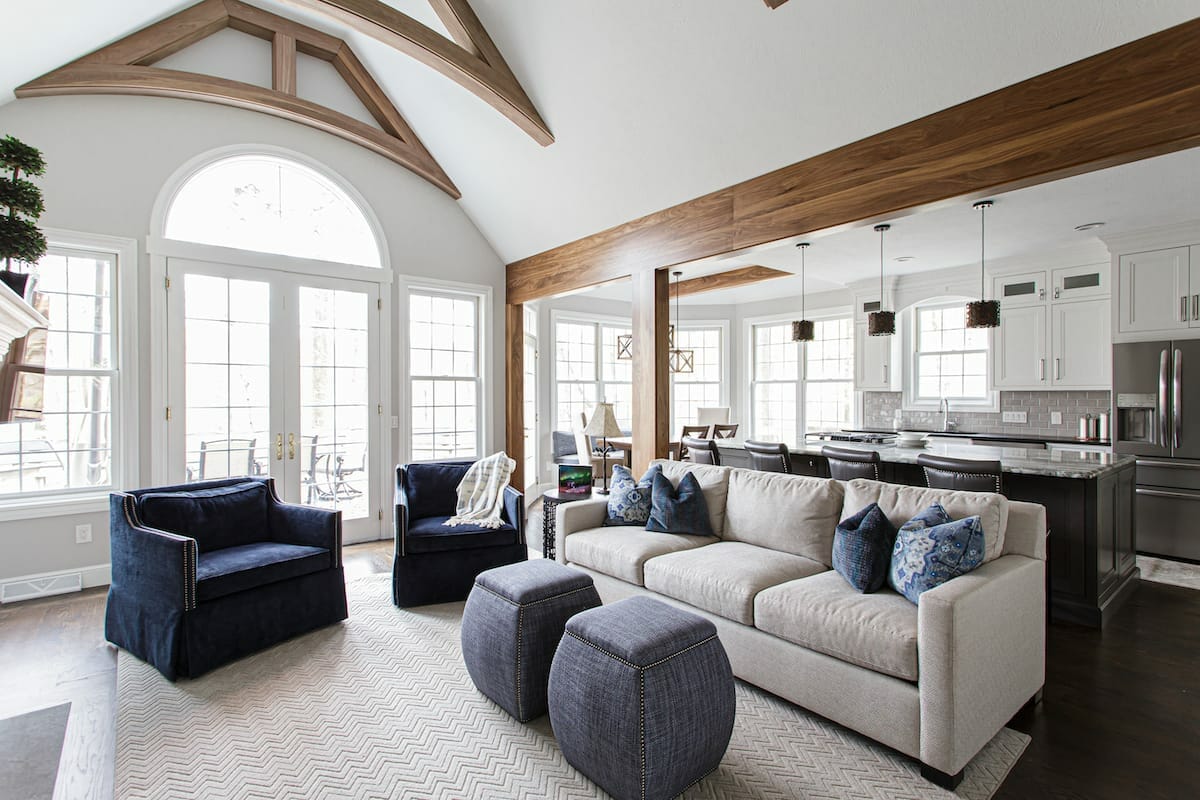 Cleveland might not be the first city that springs to mind when you think of the interior design. And yet, the vibrant community of Cleveland interior designers is setting trends and transforming spaces in every corner. This lively city is home to many talented professionals with a passion for creativity and innovation. So, if you're looking to revamp your space and bring your dream home to life, look no further! Our team has hand-selected the top interior designers in Cleveland, and we're excited to share their amazing work with you.
Interior Design Cleveland
The interior design scene in Cleveland, Ohio, really has something for everyone. Local creatives offer it all, whether traditional or modern style or something in between. From classic forms and nostalgia to vibrant color palettes, Cleveland interior designers lack no inspiration or taste. In return, city residents rest assured that their homes will boast the perfect balance of comfort and style.
Tip: It's important to find a Cleveland interior designer that works within your preferred design style. Taking an interior design style quiz can pinpoint your style and help discover the perfect designer for you!
Top Cleveland Interior Designers
Top Cleveland interior designers do not just create beautiful living areas for individuals and families alike. They also offer unique experiences that allow clients to express themselves with each project. Let's see what other assets set them apart from the rest, and find an interior designer that makes a perfect match for your needs. 
Ingrid Porter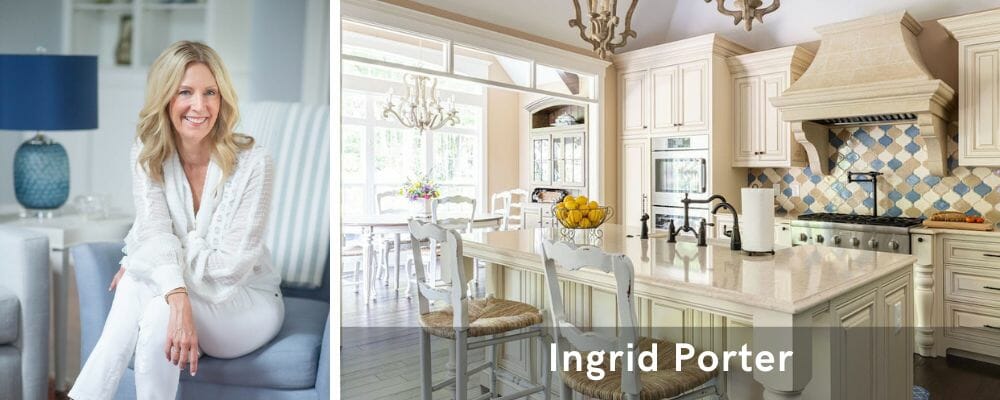 Ingrid Porter has an encyclopedic knowledge of interior design, having worked in the field for over three decades. Her style is all about fresh ideas combined with modern elements and quality furnishings to meet each client's specific needs. Ingrid puts her experiences and love of fashion into every project she undertakes. As a result, the spaces she crafts exude hospitality and offer a place where families can come together comfortably.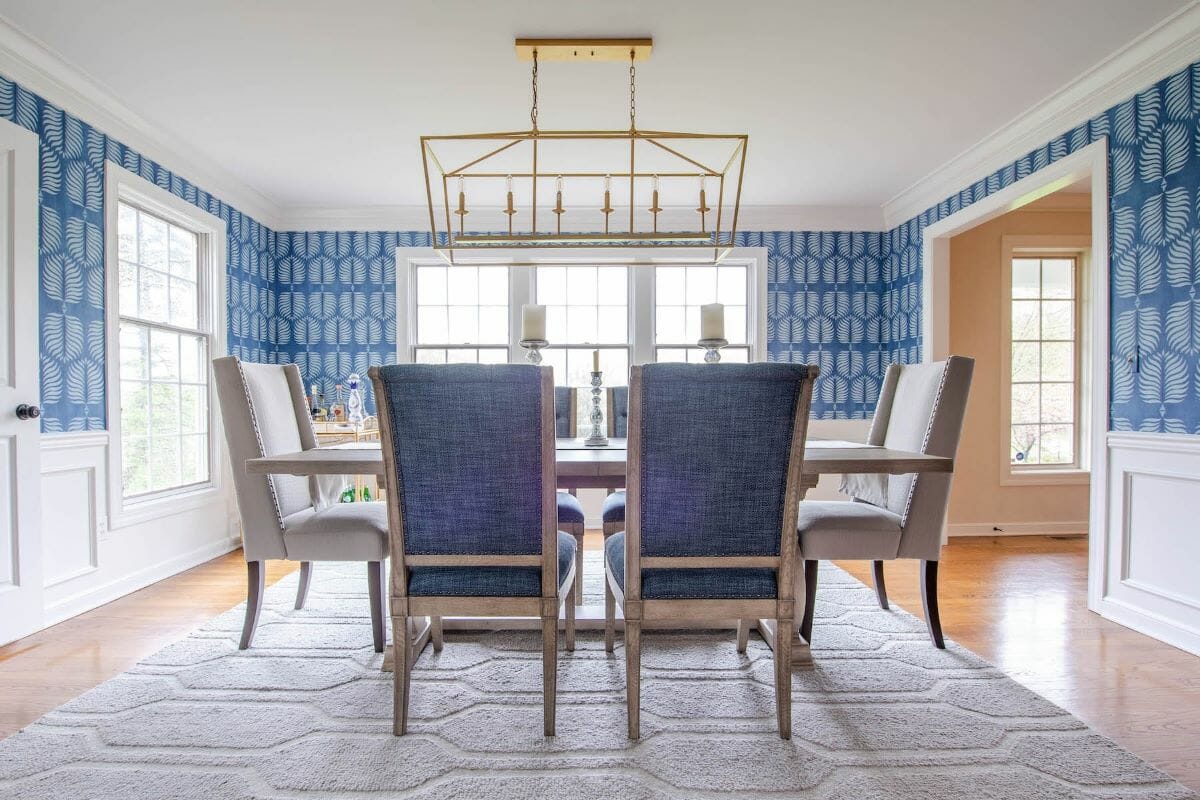 WHAT WE LOVE: Ingrid's perception of a home as a space to gather, grow, and retreat.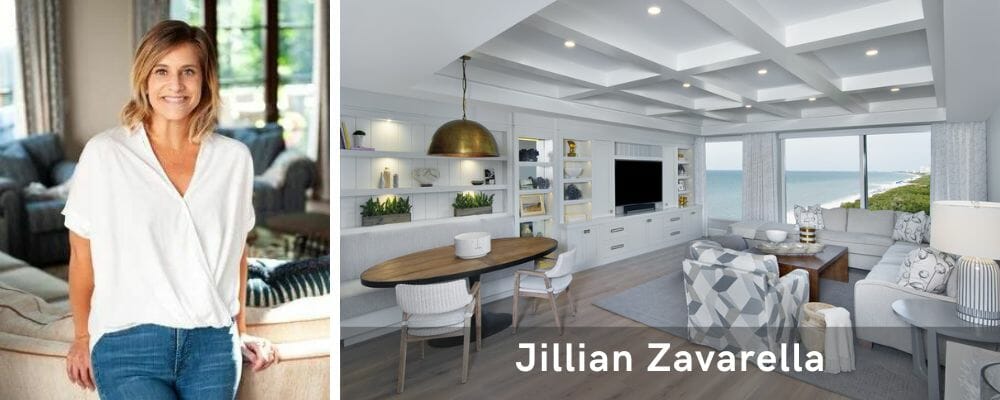 From a young age, Jillian Zavarella discovered an undeniable love for the arts and design. She knows that designing someone's home is one of the most personal experiences she can have with clients. Moreover, it requires their full trust as they work together to make their dreams a reality. With passion in her heart, Jillian considers every day a new opportunity to create something worth remembering. 
This artistically-inclined Cleveland interior designer enjoys helping others find meaningful expression through beauty. For her, designing is an ever-evolving process that requires creativity, drive, and the willingness to innovate. Its intersection with many different industries, such as fashion, brings new excitement to a variety of projects every day. It's no wonder, therefore, that she finds a creative spark in all kinds of places. That includes Instagram and other social media platforms that make our world smaller by allowing us easy access to content around the globe for inspiration.
WHAT WE LOVE: Jillian's passion for the architectural side of interior design results in dream homes coming to life right before her clients' eyes. Start your design journey with Jillian today!

Wendy Berry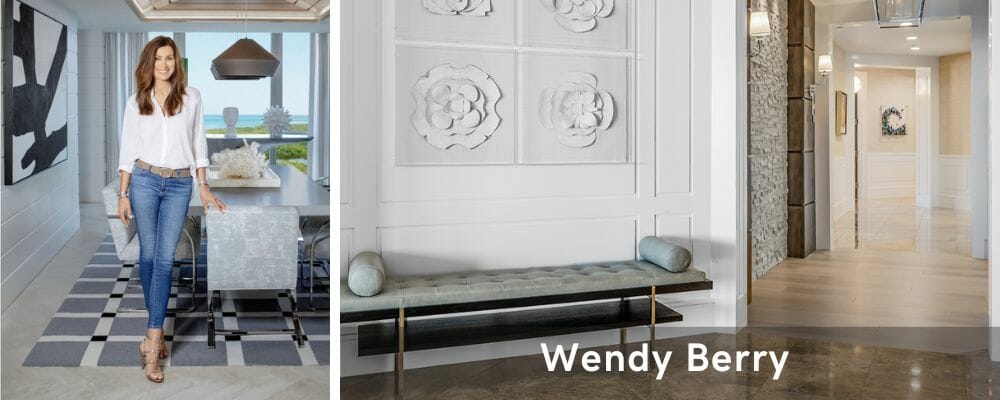 One of the top interior decorators in Cleveland, Wendy Berry of W Design has impressed clients since opening its doors 15 years ago. With her team of seasoned professionals, she effortlessly turns her clients' dreams into reality. This award-winning Cleveland interior design firm continues to show expertise in creating spaces that combine elegance with functionality. From a cozy Colorado cabin to an oceanfront Florida penthouse, Wendy composes functional, livable spaces—all without sacrificing style.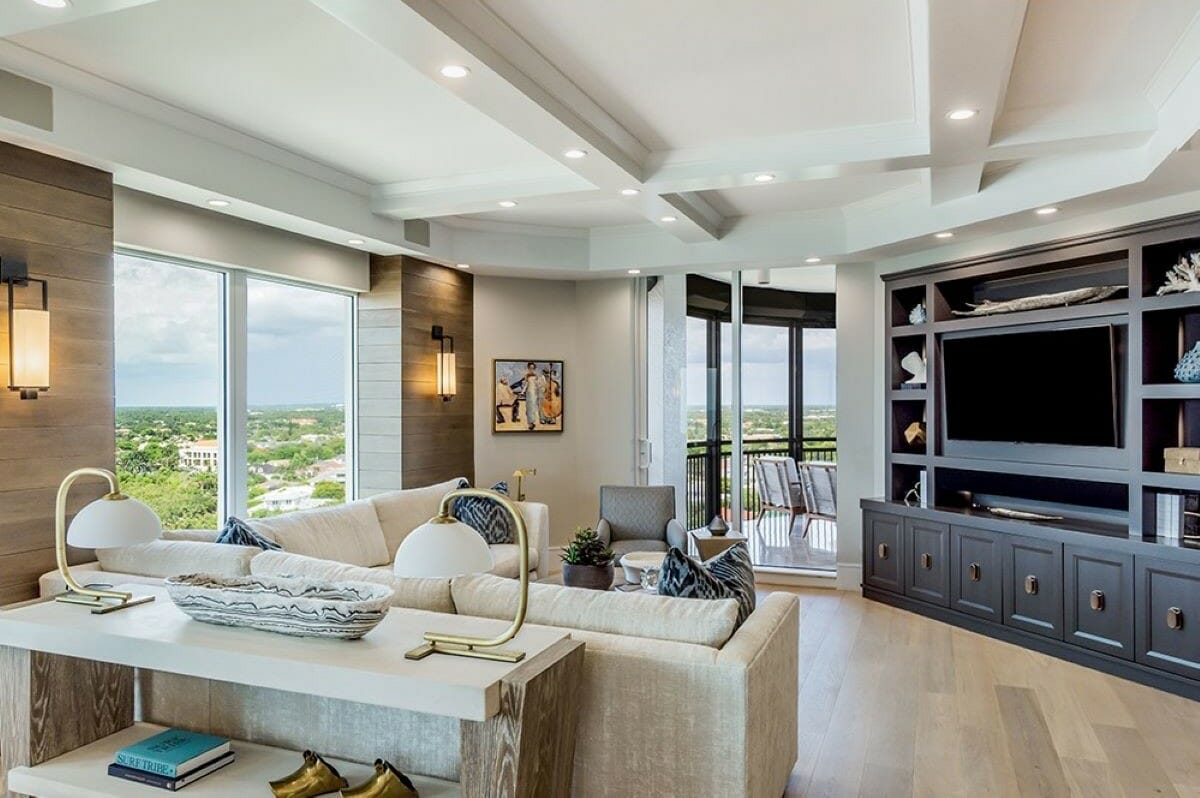 WHAT WE LOVE: Wendy's impeccable attention to detail, showcased by lauded publications.
Linda Mauck Smith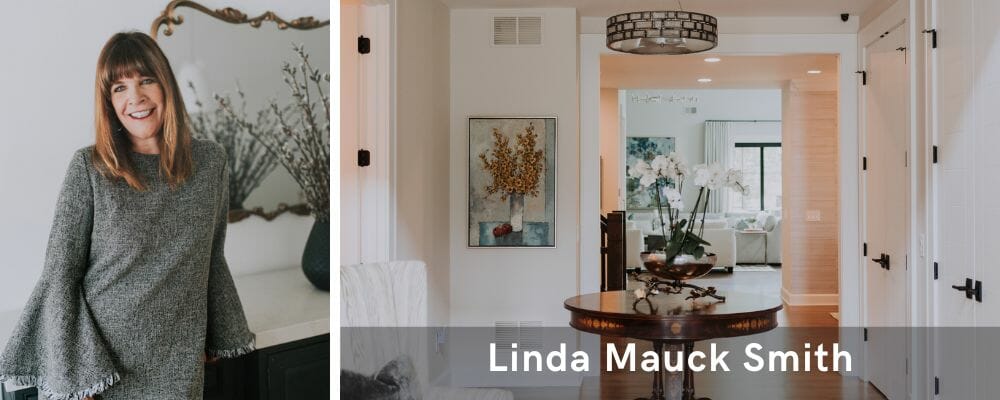 Linda Mauck Smith is the founder of Blulens, a residential and commercial Cleveland interior design studio. She is also renowned for successfully blending aesthetics to create uniquely personalized spaces. Linda's approach centers around exploration – her process begins with being inspired by each room and its occupants in order to curate it according to their needs. Her collaborative team works closely with builders, furniture makers, artisans, and clients on the journey from concept design through custom construction.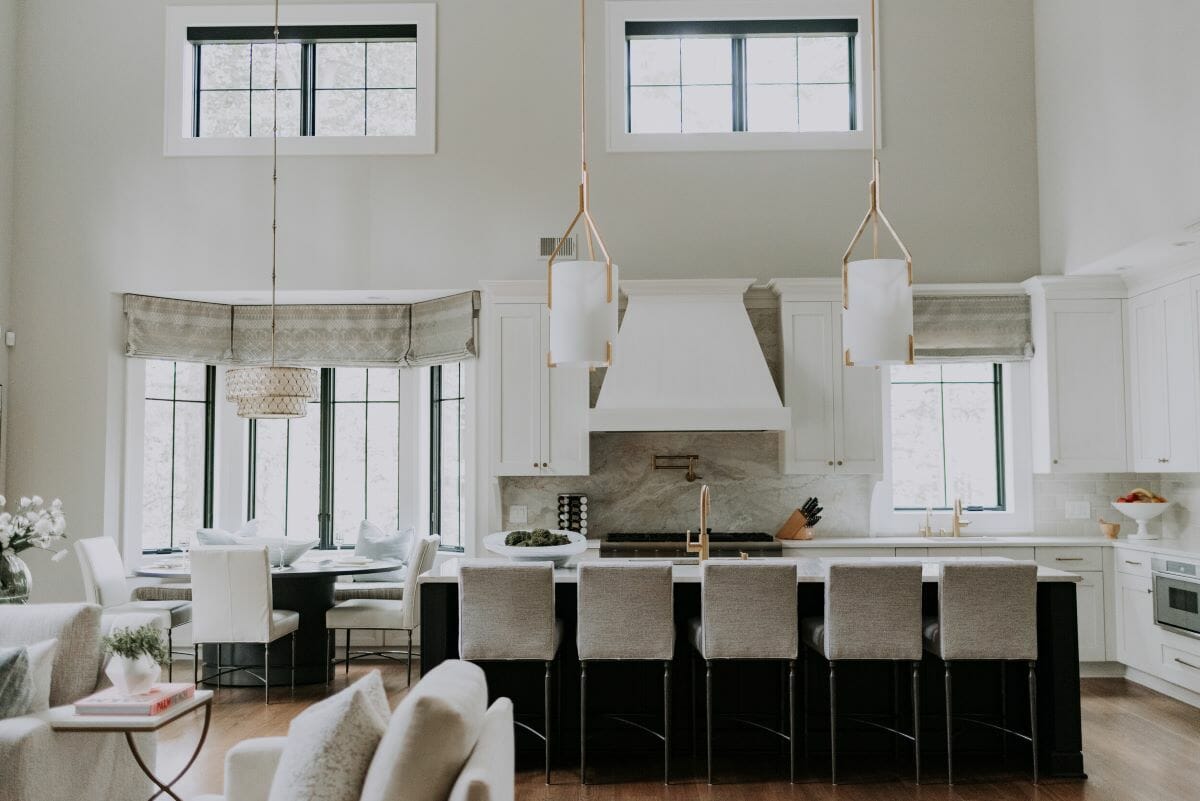 WHAT WE LOVE: Streamlined fashion, on-trend but also very livable. 
Allison Smith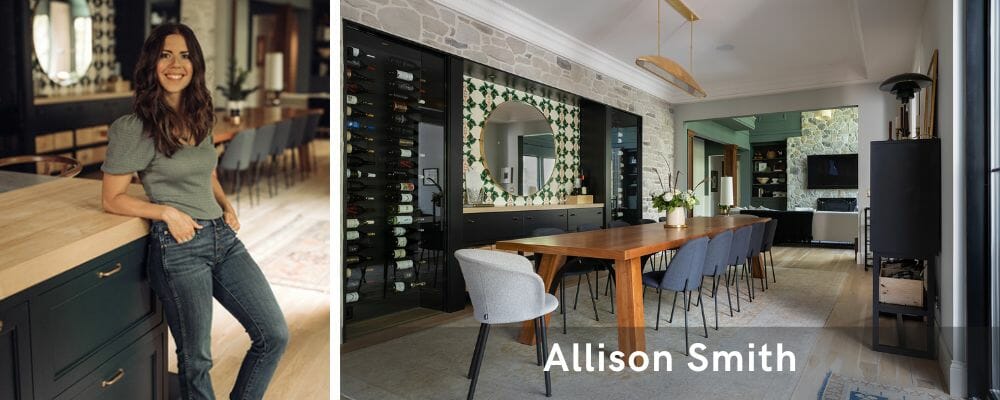 Allison Smith combined her lifelong passions for art and history to found Gem & Clay Interiors, a full-service interior design studio in Northeast Ohio. Her creative drive stems from a variety of influences, including traditional fashion design principles learned at Kent State University. Allison's dedicated approach strikes just the right balance between inspiring creativity and analytical problem-solving. As a result, she delivers unique designs that aesthetically please yet still serve their purpose.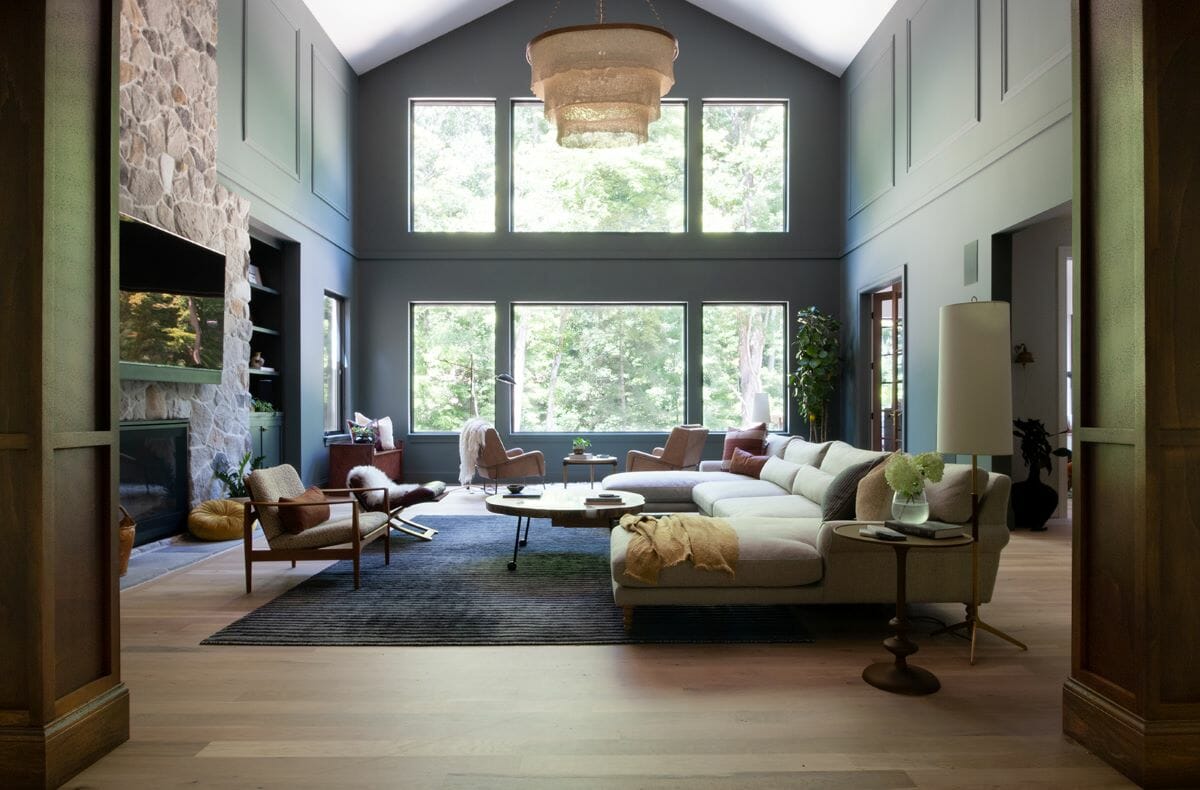 WHAT WE LOVE: An emphasis on creating holistic spaces through managing complex teams and projects.
Ashleigh Clark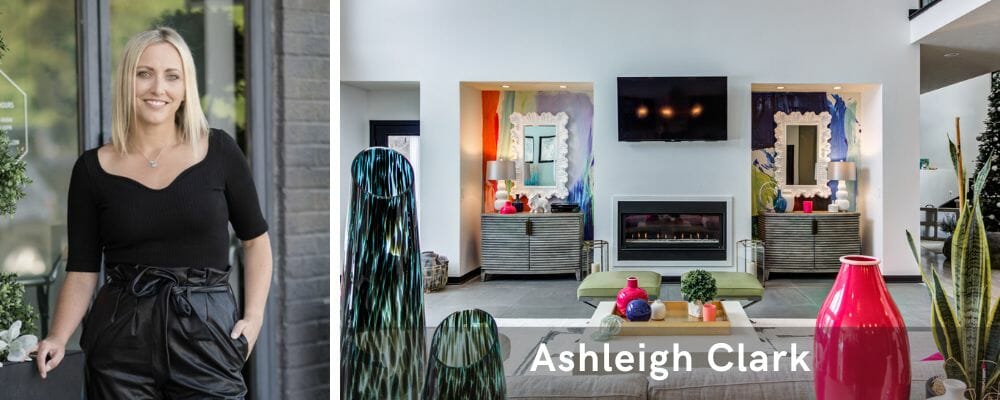 Among Houzz interior designers in Cleveland, Ashleigh Clark is no stranger to success. In fact, it's written in her blood – she was born into a family of industry professionals where 4 out of 5 siblings work within it. For two years running, Ashleigh's firm has been awarded "Best In Interior Design," wowing clients with her fresh take on Midwestern styling. In addition, her projects graced HGTV, Cleveland Magazine, and Homes & Gardens alike.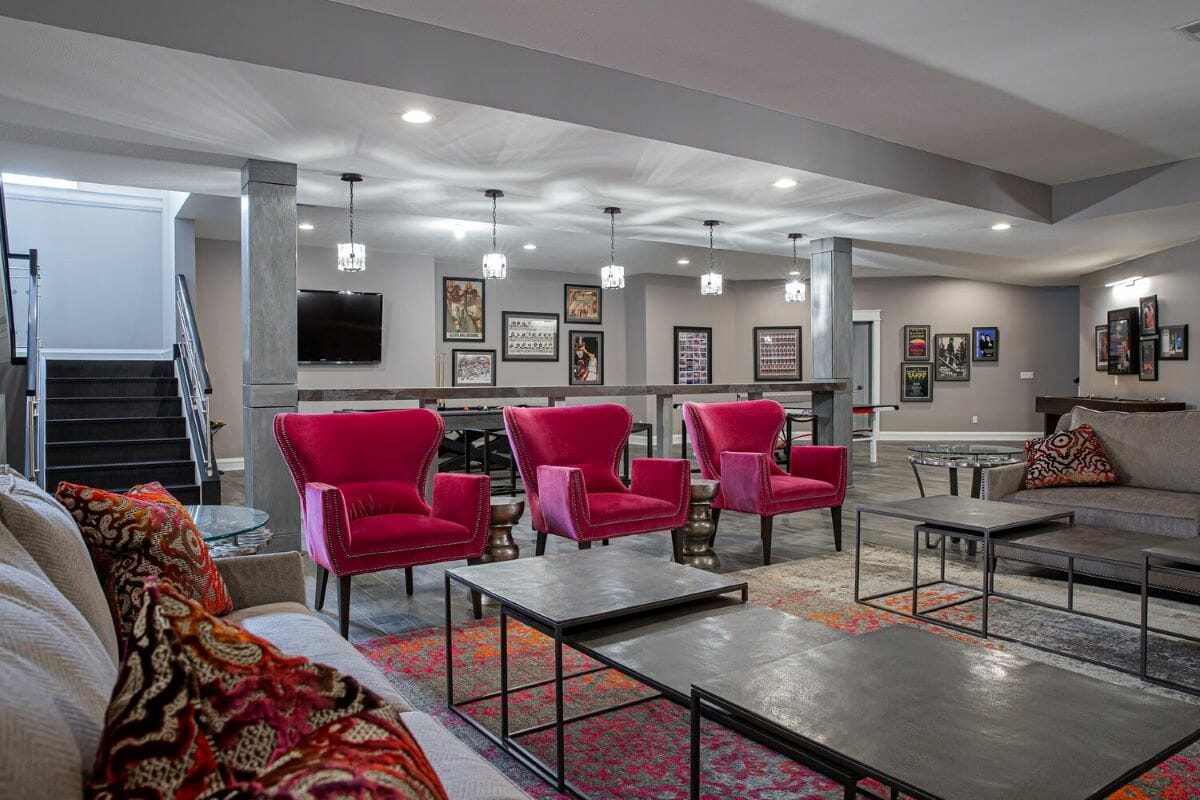 WHAT WE LOVE: Designs reflecting Ashleigh's passion for art and travel turned into functional layouts.
Marissa Matiyasic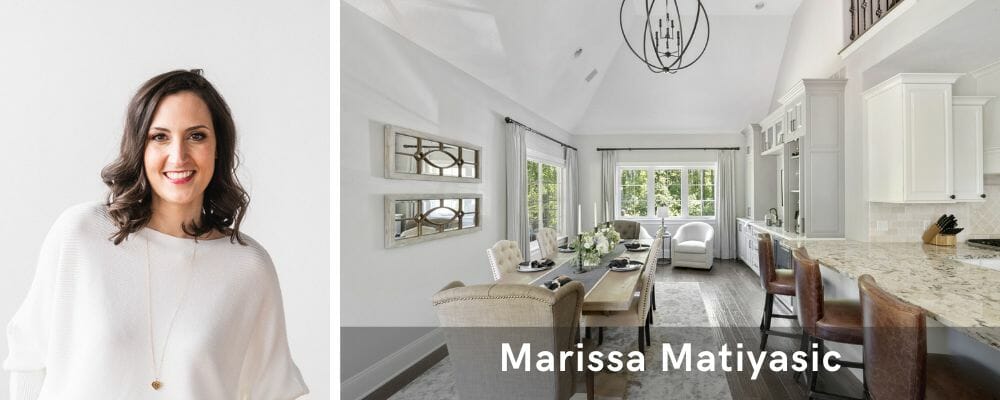 Marissa Matiyasic is a highly accomplished, NCIDQ-certified Cleveland interior designer with over 15 years of experience. At just two short years out of design school, Marissa was offered an opportunity to purchase her first employer's business. She graciously accepted and successfully grew into a five-person firm over time. Through exploration in harmony, Marissa also gained an ability to push the boundaries for how we can reshape our homes and ourselves.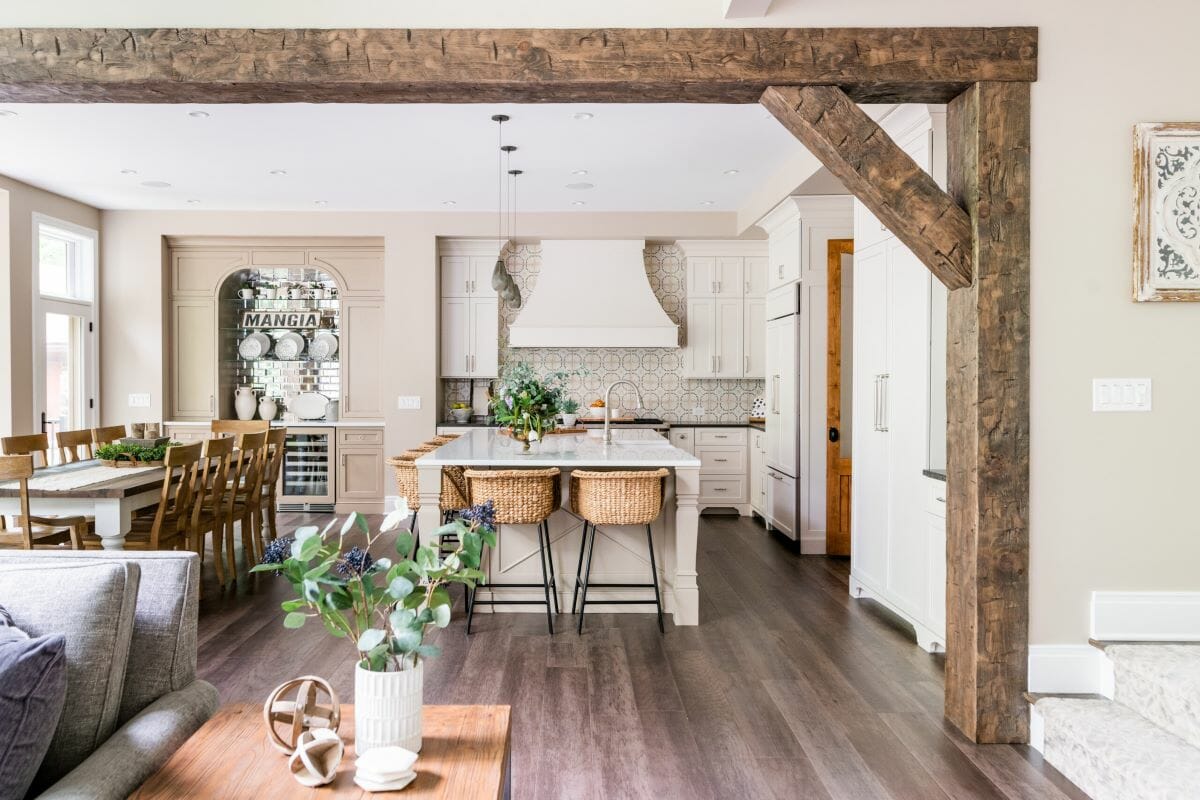 WHAT WE LOVE: Designs that create an inviting sense of balance, aiming to consequently improve her clients' lives. 
Andrew Blank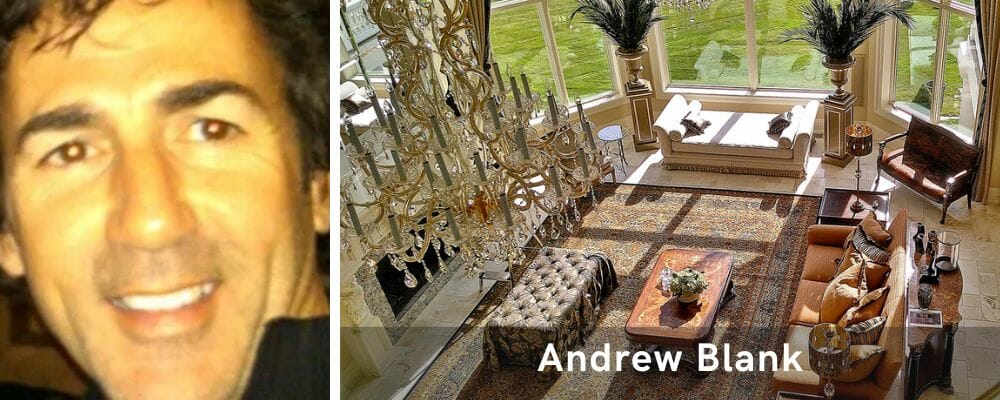 Andrew Blank is the force behind IBAB, a full-service interior design company. He is also one of the Houzz interior designers in Cleveland with a portfolio ranging from comprehensive home redesigns to specialized commercial work. Andrew also works tirelessly with numerous local urban organizations and initiatives. Moreover, he received Green Leaders sustainability certification by demonstrating a strong commitment to environmental stewardship.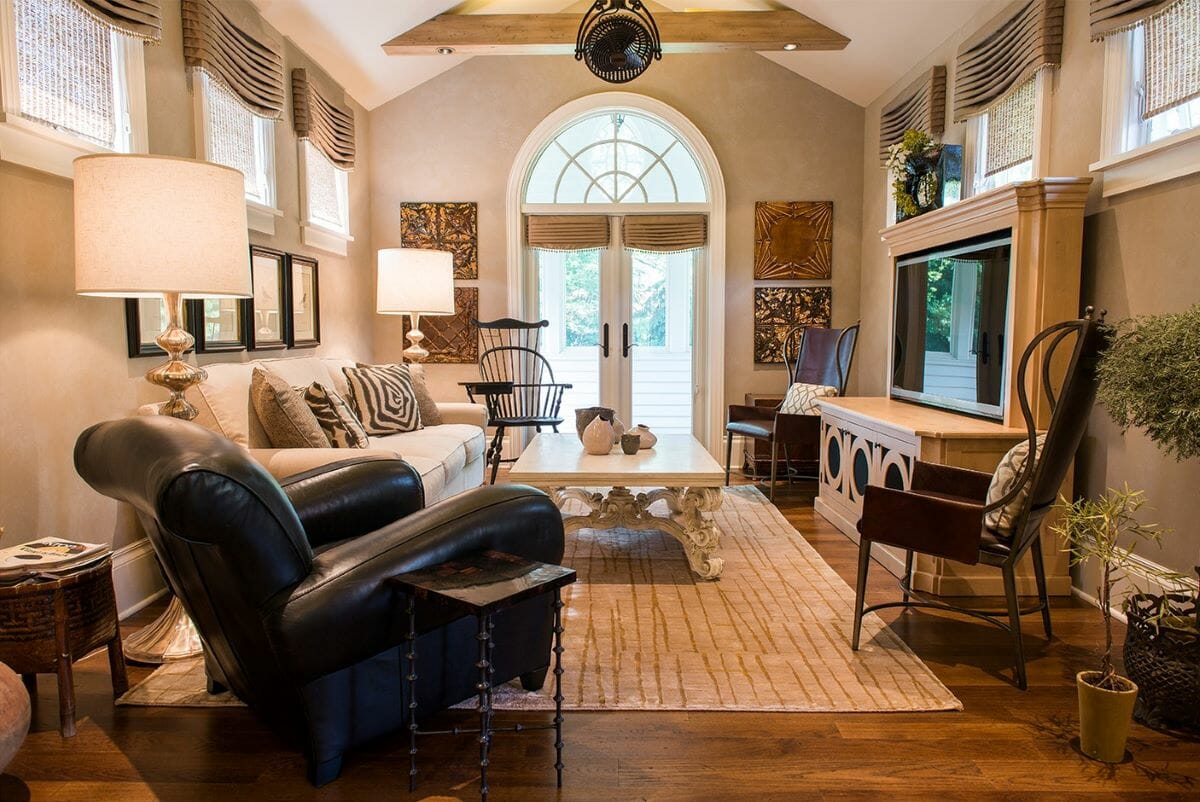 WHAT WE LOVE: Curated designs involving local artists and craftsmen.
Jennifer Monachino Seaman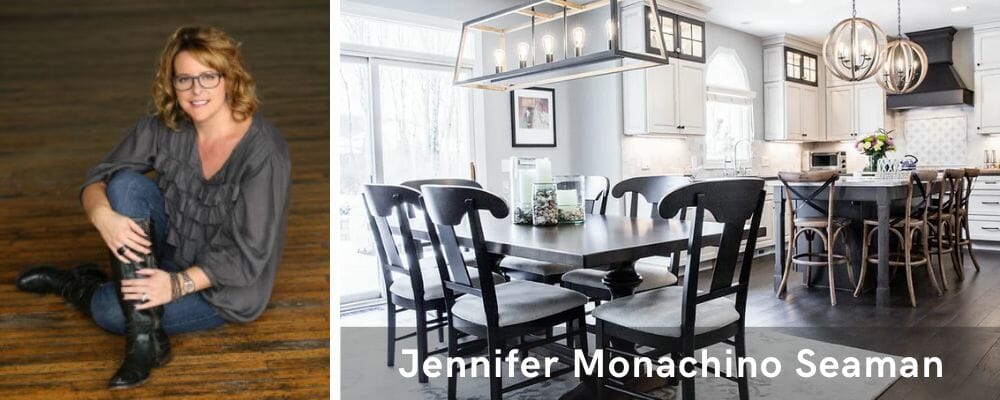 Jennifer Monachino Seaman has long been inspired by the world of interior design. From her childhood days spent at her grandparents', Jennifer could sense a unique flair for arrangement and reimagining rooms. Expectedly, it was the feeling that kept growing with each visit. Her signature style today hence blends rustic elements from country areas with modern vibes. As a result, she delivers luxury that is organic, fashionable, and durable.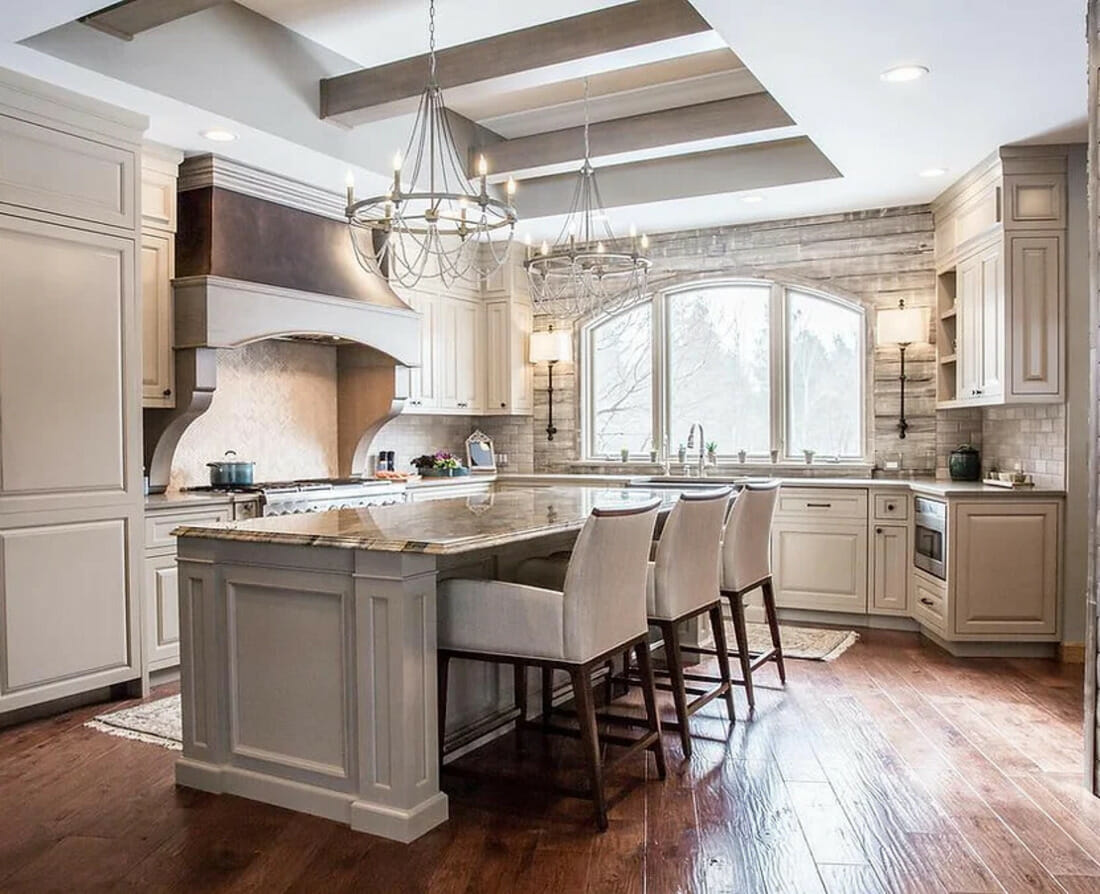 WHAT WE LOVE: Family-friendly interiors with a strong focus on nature. 
Laura Suglia-Isgro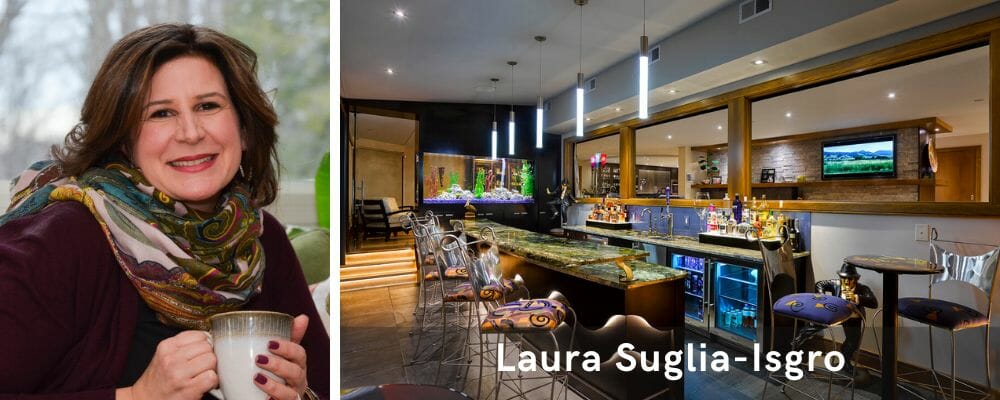 With over two decades of experience as one of the top interior decorators in Cleveland, Laura Suglia-Isgro loses no passion for making every space one-of-a-kind. She grew up with an interior designer mother who mentored and taught her from a young age. Therefore it's no surprise that Laura has developed substantial expertise in translating design to match each client's unique vision. Moreover, her understanding of both the artistic side and construction techniques helps infuse her clients' personalities into each room she creates.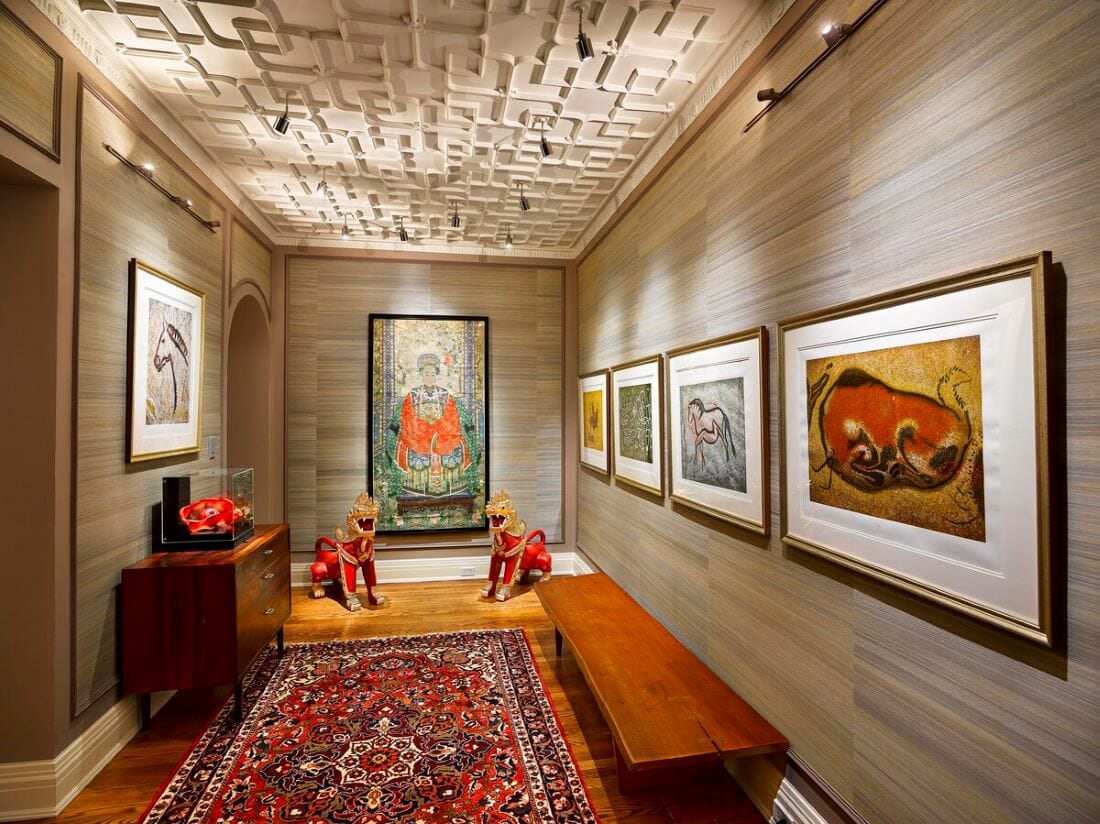 WHAT WE LOVE: A comprehensive grasp of how design and construction intertwine, followed by a renowned eye for detail.
Looking for top Cleveland interior designers near you?
Decorilla is lucky to feature some of the best local professionals on the team. So, schedule a Free Interior Design Consultation to get started with them today!

Featured image: [1]