Urban living nestled in nature perfectly describes Asheville, North Carolina. Set within the Blue Ridge Mountains, this small city has more to offer than a lot of heart. Its location means stunning scenery all around, including the local architecture. And the best Asheville interior designers and decorators ensure local properties are just as beautiful on the inside. Read on to discover the top local talent everyone wants to hire.
About Interior Design in Asheville, NC
Since many unique buildings line Asheville's streets, there's an ideal home for everyone. But however distinct the architecture may be, specific designs still appear more often than others. These popular North Carolinian styles include Bungalow, Colonial, Ranch, Farmhouse, and Victorian.
Looking for affordable interior designers near you? Then, check out our limited time Asheville Interior Design Deal you don't want to miss!
With such tasteful exteriors, it may seem tricky to achieve equally attractive interiors. Luckily, a top interior designer in Asheville, NC, will know how to help. These gifted pros can make it seem like homeowners only shop at the best high-end furniture stores. And that while respecting wants, needs, and budgets. All in all, they can conquer any design challenge and master every look.
Best Asheville Interior Designers & Decorators
Perhaps you want to embrace a coastal interior design for your home near one of the region's lakes. Or maybe a cozy cabin aesthetic for a house nestled among the trees. Whatever look you desire, you're in good hands when working with one of the top Asheville interior designers. There's a perfect collaboration option for everyone.
Laura K. Sullivan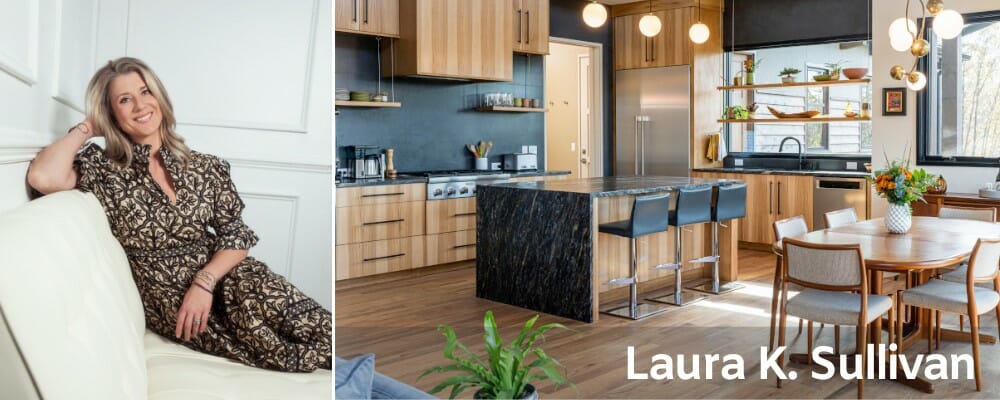 Since opening ID.ology in 2012, Laura K. Sullivan has had continued success as a top interior designer in Asheville, NC. She's formed a close-knit team whose primary focus is to create green lifestyle designs. Although she prefers warm, contemporary looks, Laura remains respectful of clients' wishes. In fact, she prides herself on delivering spaces that are totally their own.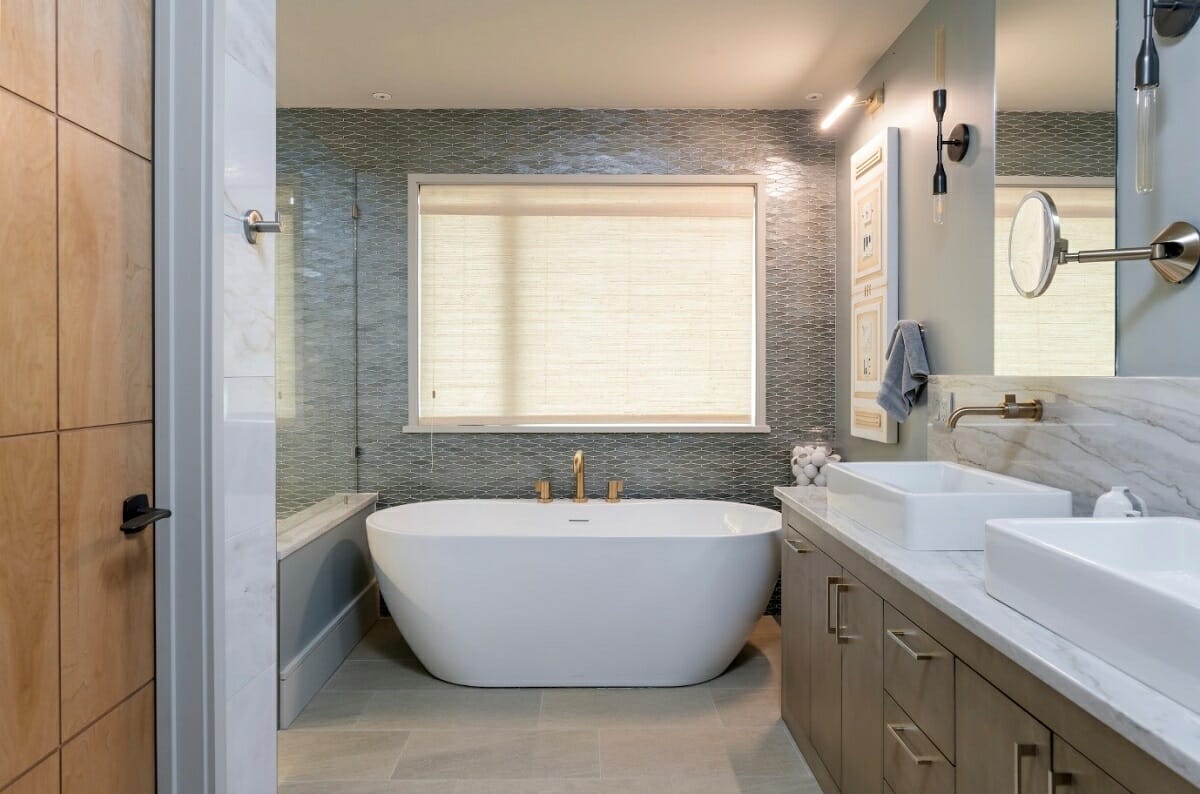 WHAT WE LOVE: Laura's love of using pieces that exude a homey feeling unique to every client.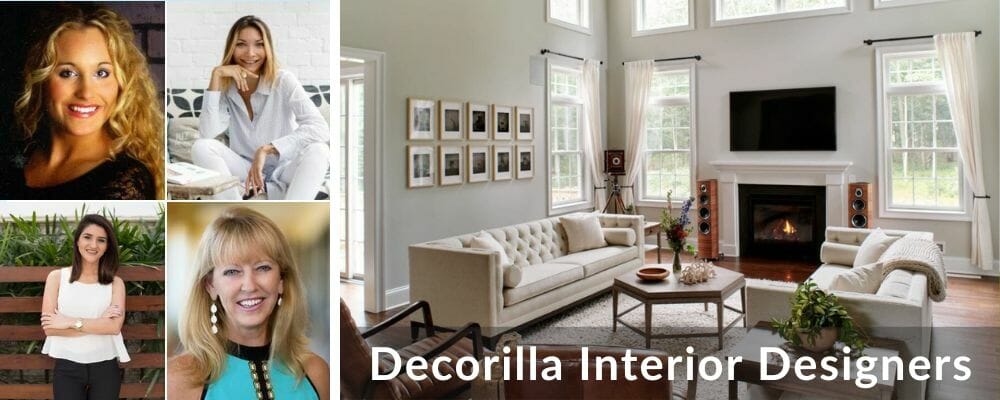 The interior designers in Asheville, North Carolina, have distinct strong points – some more than others. Decorilla, for instance, is a triple treat, offering excellent service, stunning design transformations, and unbeatable value. Best of all, clients get matched with two vetted designers most suited to their particular project. They are then able to choose a favorite to complete the design with.
Decorilla also empowers clients by providing every resource they need to make their dream space come alive. It includes custom floor plans, photorealistic 3D renderings, lighting advice, and more. Plus, constant communication between designer and client ensures speedy, accurate results that wow. It's safe to say the Asheville interior design scene is ever the richer, thanks to Decorilla.
WHAT WE LOVE: Decorilla designers' attention to detail is without compare. They not only capture clients' visions but exceed their expectations time and again. Start a project to get started making your dream interior a reality!

Leslie Huntley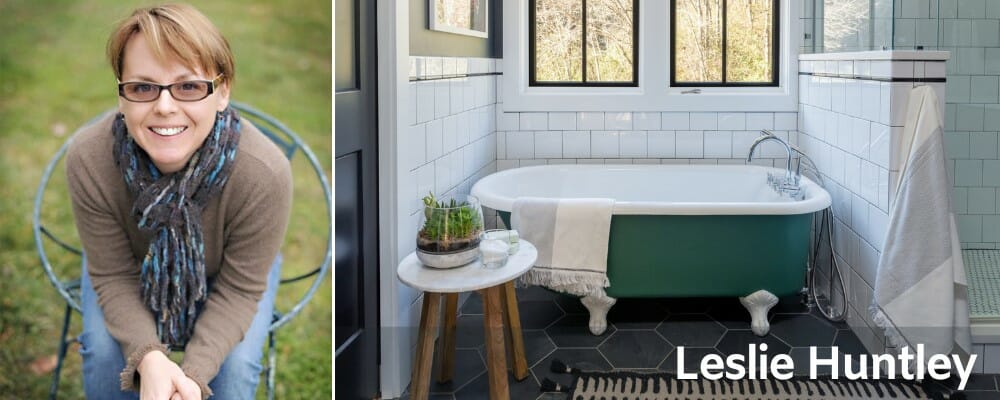 Many consider Leslie Huntley the best interior designer in Asheville, NC. That's because she's skilled at reimagining gutted interiors, new builds, and refining existing looks. Her knowledge and advice on navigating construction decisions are much appreciated too.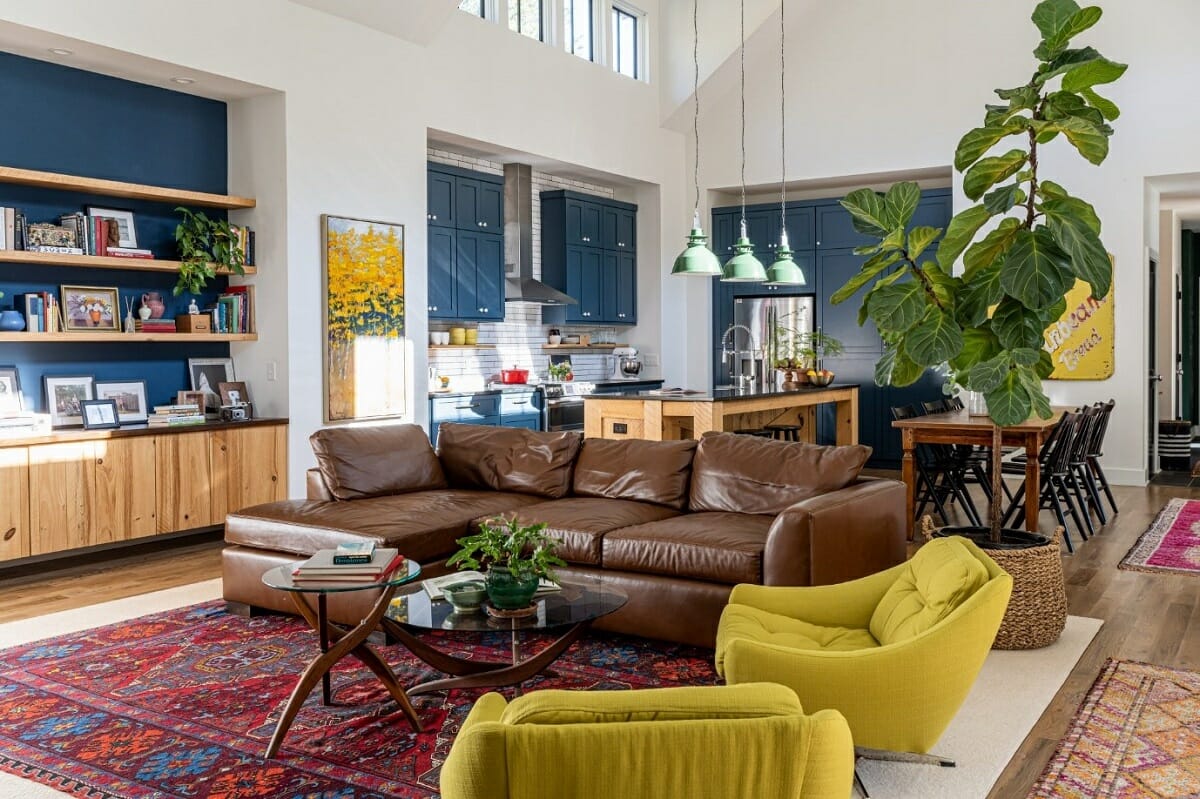 WHAT WE LOVE: Leslie's ability to not only give clients the spaces they want but also the ones they need.
Shelter Collective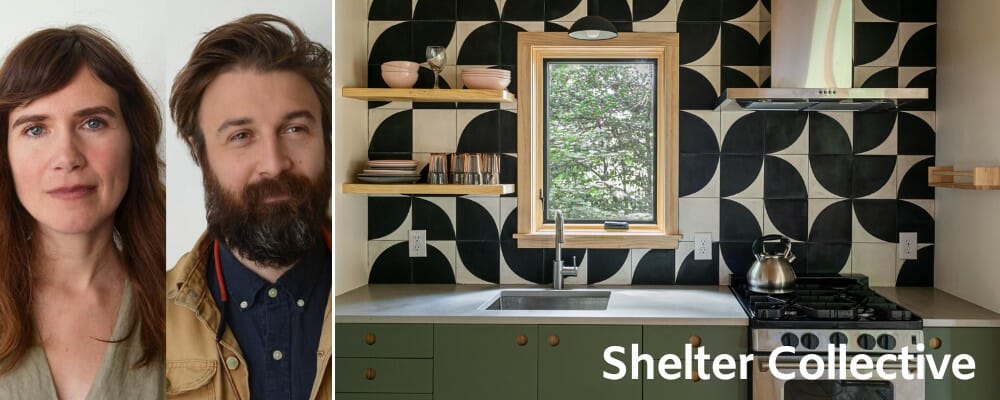 Karie Reinertson and Rob Maddox are the passionate co-founders of Shelter Collective. They bring modern and distinct interior design to Asheville, NC. Moreover, their firm delivers spectacular results for more than residential properties. Hospitality, restaurant, exhibition, and retail spaces are also part of their repertoire.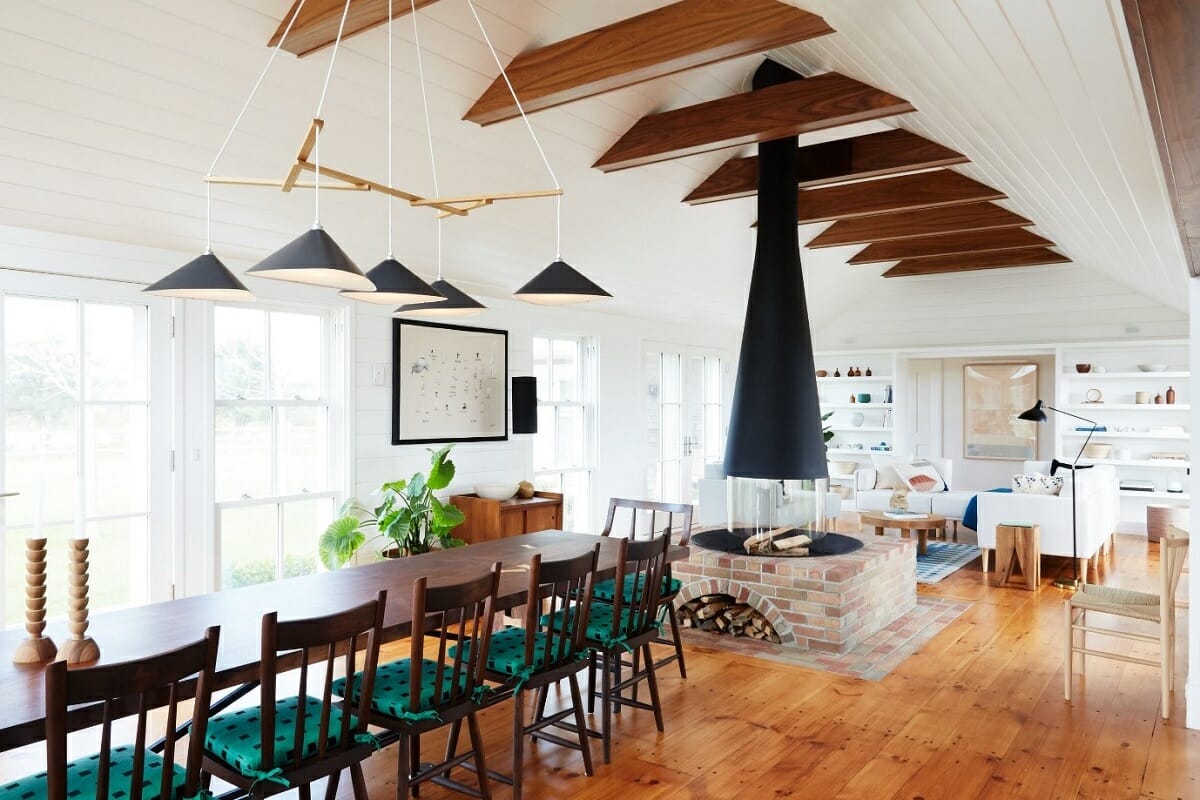 WHAT WE LOVE: Karie and Rob add natural influences and handmade items to each room. It makes their interiors feel designed for real people, living authentic lives.
Courtney Hinton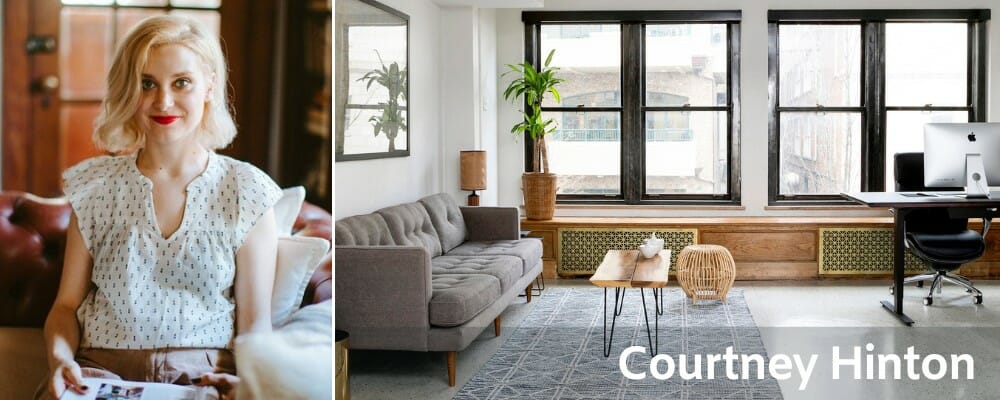 Hearth + Home Interiors' principal designer Courtney Hinton describes her studio's designs as ideal for old souls. Her creations steer clear of trends in favor of authenticity and timeless appeal. She's considered one of the top interior decorators in Asheville due to her phenomenal service and great attention to detail.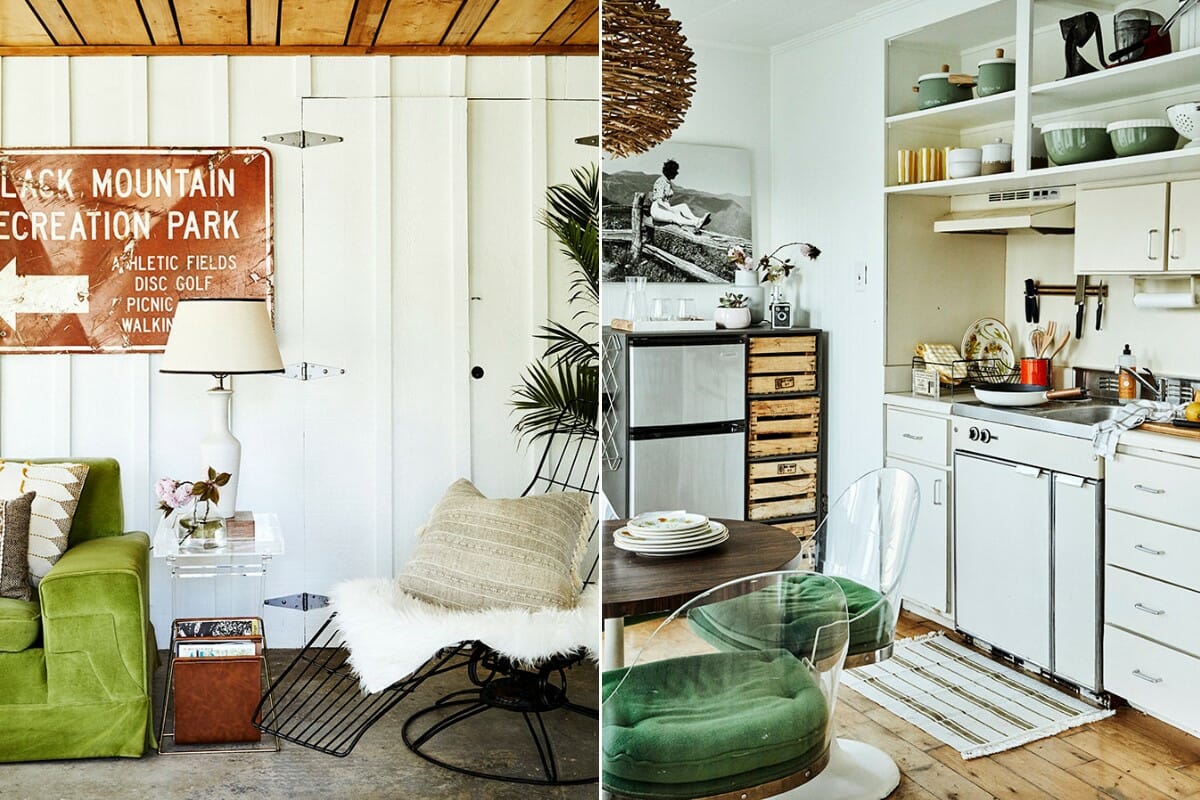 WHAT WE LOVE: Courtney encourages her clients to buy what they love, then works around these pieces to create truly bespoke interiors.
Douglas Stratton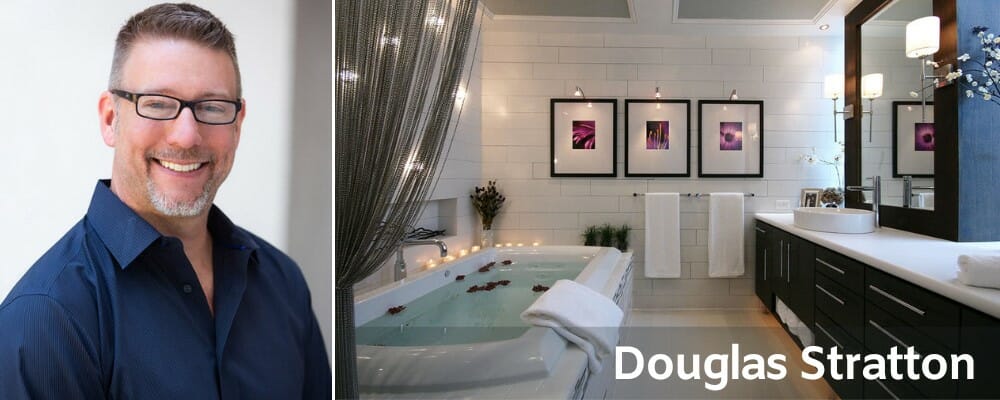 The interior design in Asheville, NC, is some of the best in the state – if not the country. And it's all thanks to designers like Douglas Stratton. He can see the potential in any room and make visions come alive with ease. His drive to deliver an excellent experience and result means he's a joy to work with too.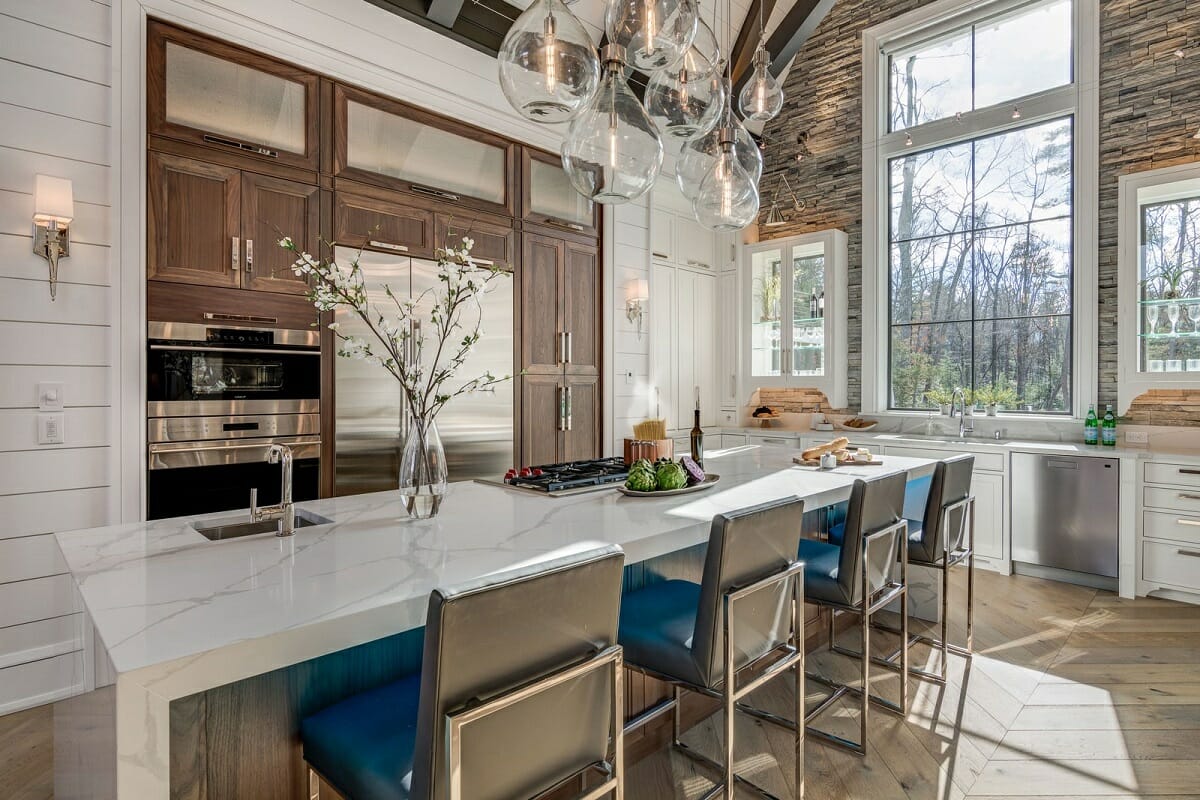 WHAT WE LOVE: Douglas' penchant for creating intentional spaces that are both thoughtful and beautiful.
Traci Kearns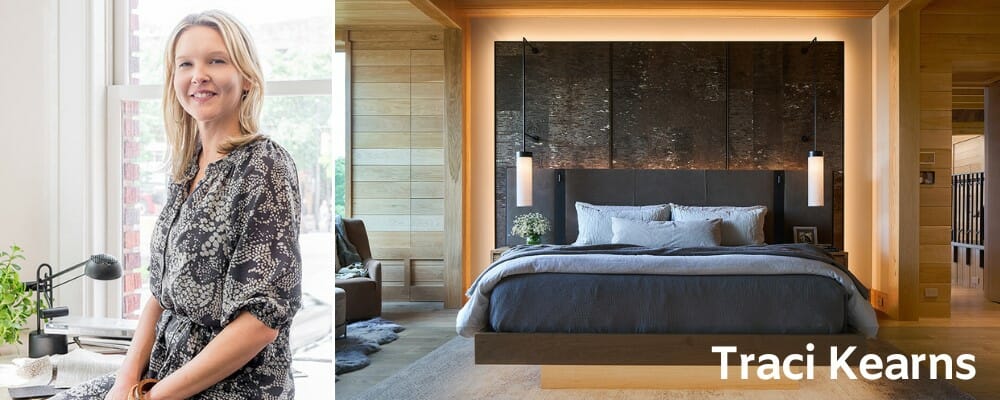 Alchemy Design Studio founder, Traci Kearns, developed a passion for design during childhood. It's thanks to her time spent in architecturally rich countries and with her creative grandparents. Today, she creates green spaces that stir up positive experiences for any who enters.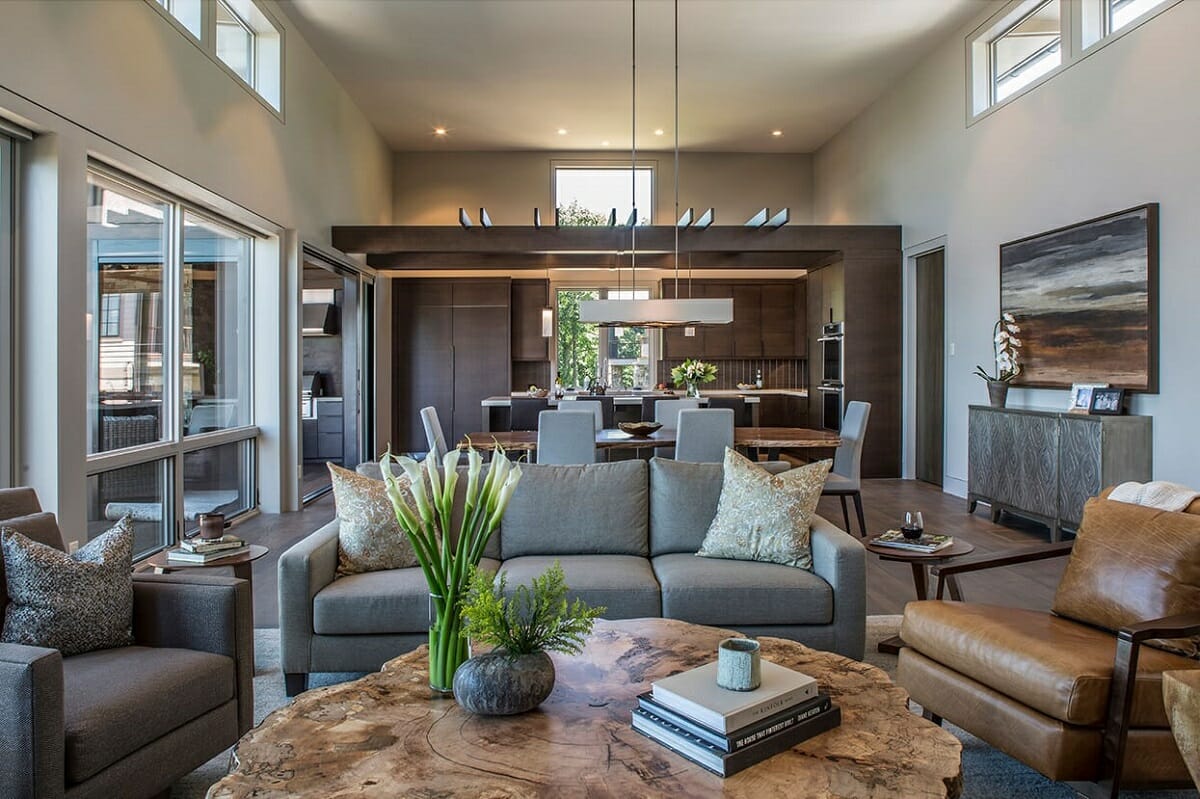 WHAT WE LOVE: Traci's strong leadership and clear direction ensure her team executes projects flawlessly. It's why she has one of the best interior design firms in Asheville, NC.
Carole Marcotte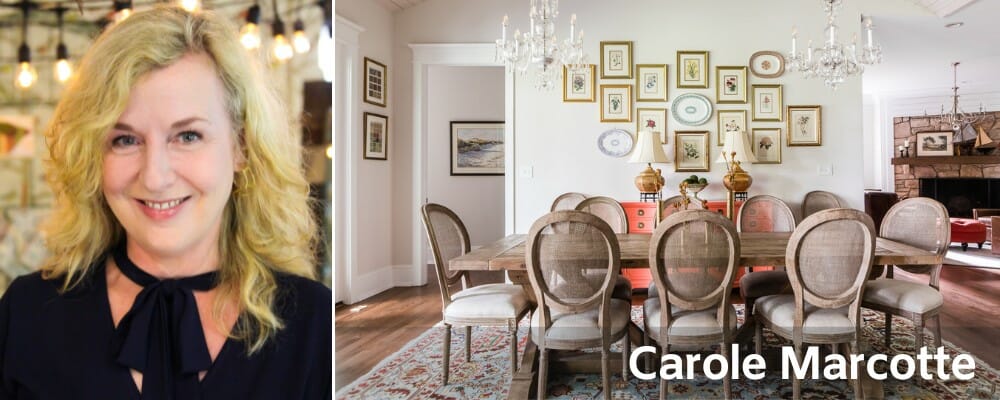 Chic yet practical homes are what this top interior designer aims to deliver in Asheville, NC. Unless clients prefer all-new pieces, Carole Marcotte of Form & Function prefers to respect and reuse existing ones. She loves giving old furnishings new life and using them alongside contemporary elements.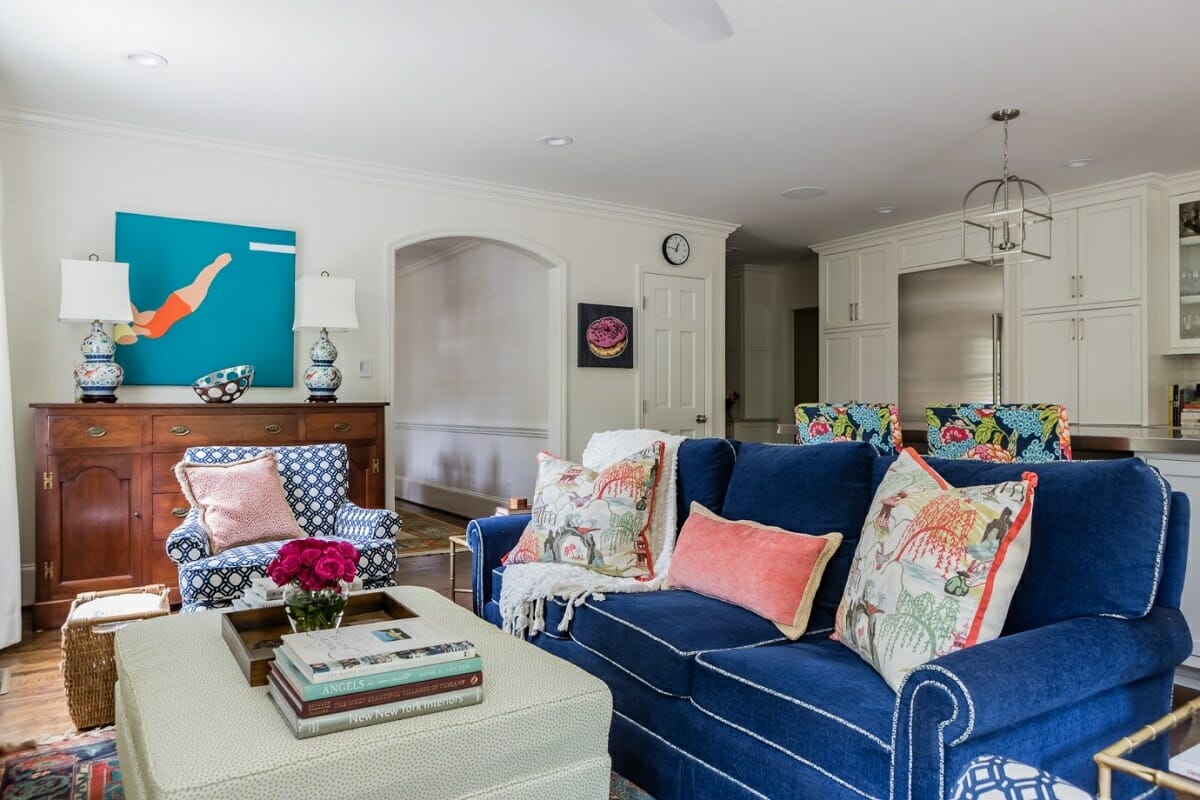 WHAT WE LOVE: Carole digs deep into who her clients are to discover what home means to them and deliver the best results.
Tamara Gavin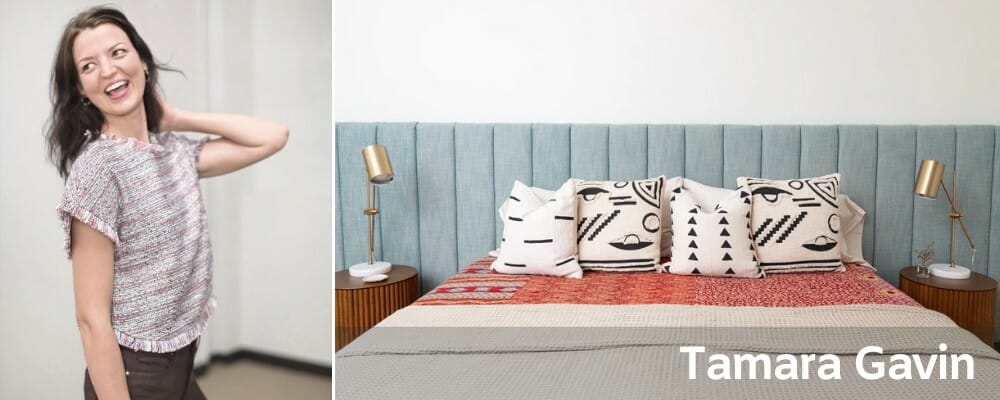 With 16 years of designing commercial and residential spaces, Tamara Gavin is more than capable. As a matter of fact, many locals see her as the best interior designer in Asheville, NC. She's particularly skilled at creating spaces that celebrate unique architectural features.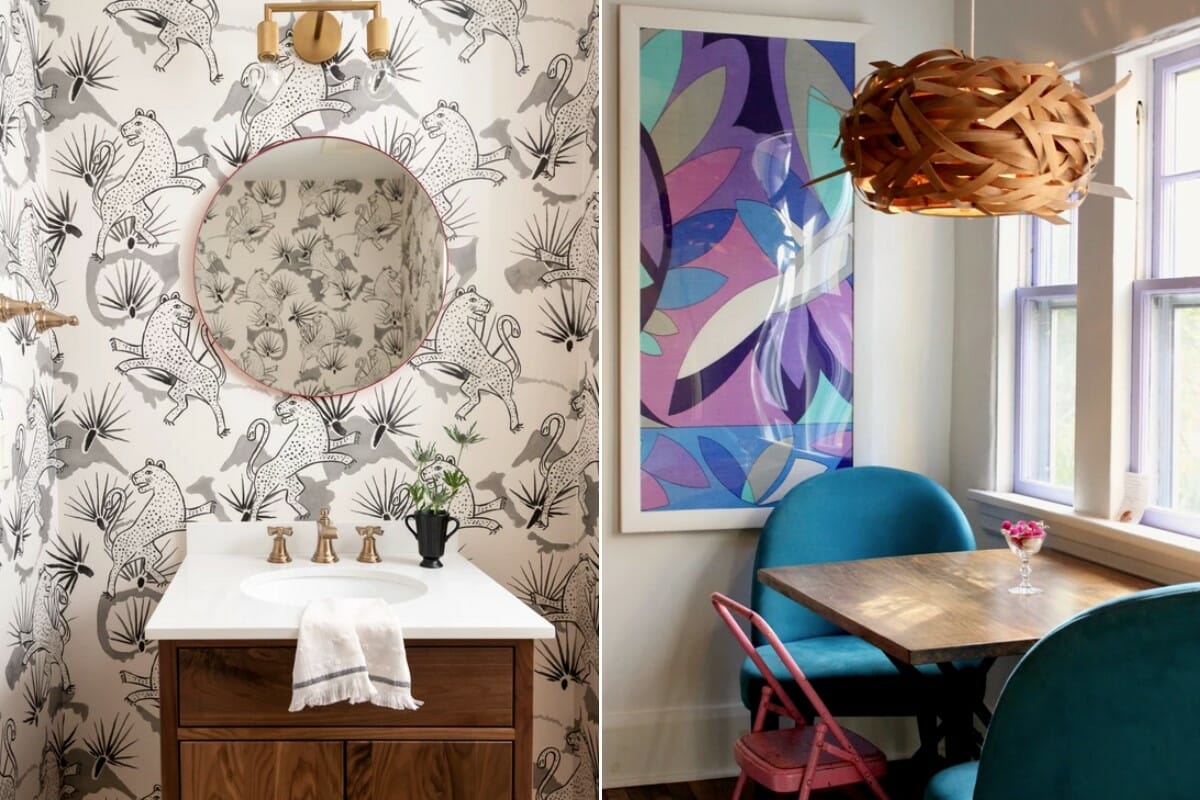 WHAT WE LOVE: Tamara's diverse interiors always exude warmth and beauty.
Chelsea Benay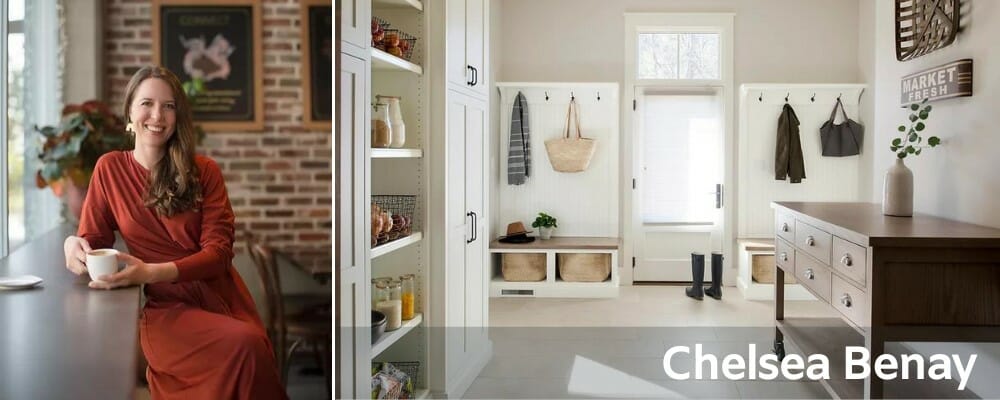 Starting a design firm was Chelsea Benay's childhood dream. And owing to her determination and talent she made it happen in 2015. Since then, her interior design in Asheville, NC, has become among the most recognizable in the region. She sees each new project as a fun and rewarding experience where she gets to hone her skills.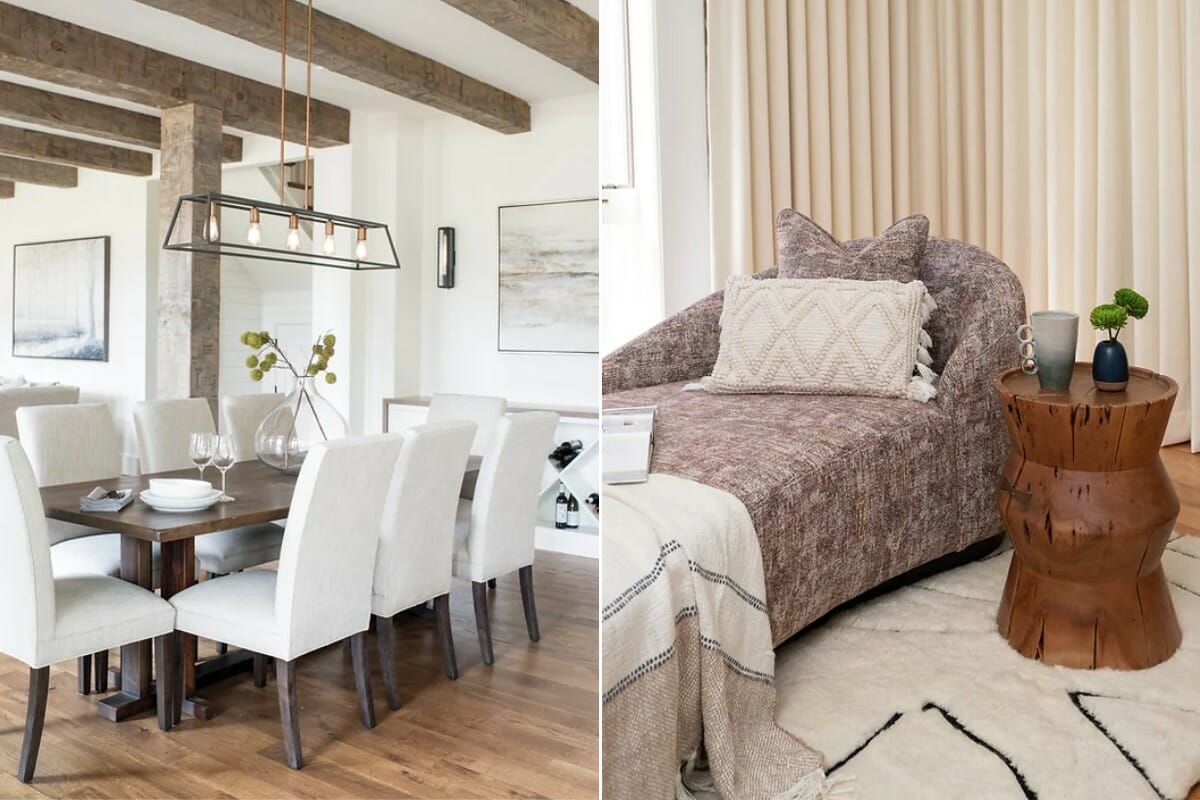 WHAT WE LOVE: Chelsea draws inspiration from her clients because they drive her to keep improving as a designer.
Need help from the best Asheville interior designers?
Decorilla starts every project with concepts from not one, but two designers best suited to your needs! Schedule a Free Interior Design Consultation to get started today!

[Feature image: Architectural Digest]