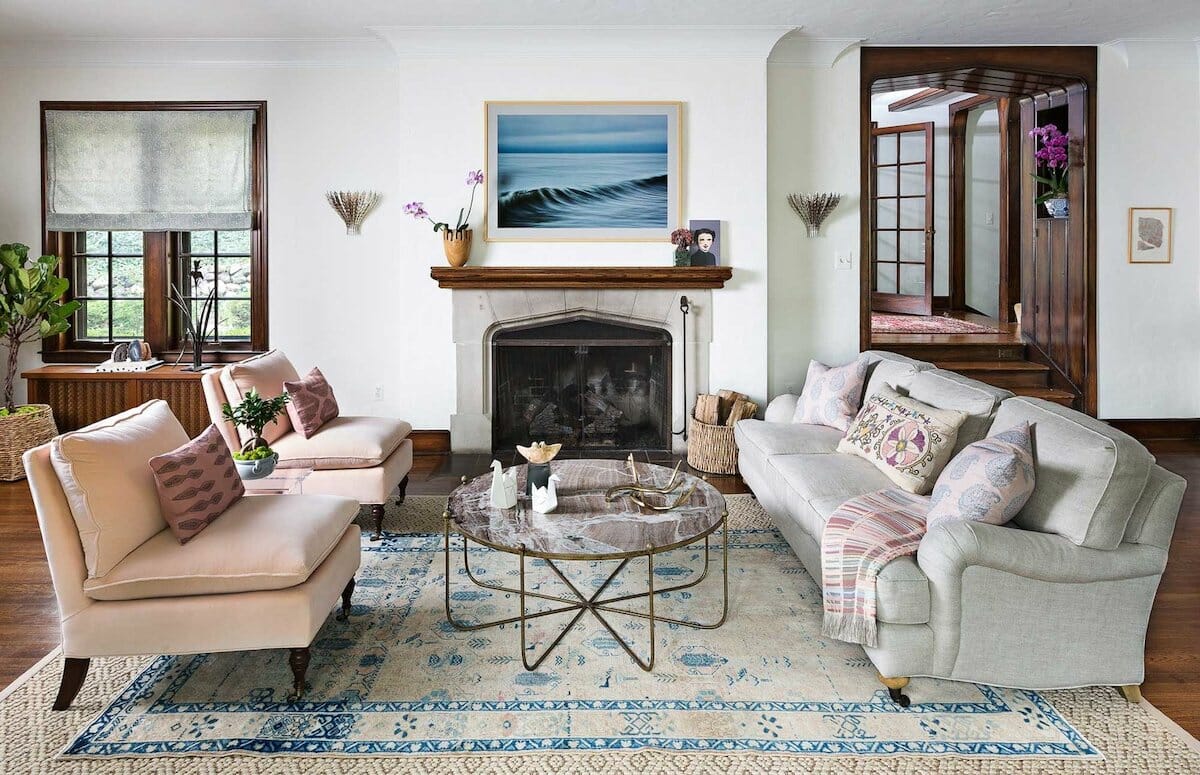 Ann Arbor, home of the University of Michigan, is also where urban and rural worlds come together. It's no wonder that more than students flock to the city, as it offers a fantastic lifestyle for all. And local decorators help everyone feel at home by creating personalized spaces that suit their needs. Read on to discover the most in-demand Ann Arbor interior decorators and designers behind these interiors!
About Interior Design in Ann Arbor
Ann Arbor, aka Tree Town, couldn't be more picturesque. Not only does the Huron river run through this Midwestern city, but it also lies among rolling hills. Another perk of living here is the attractive buildings. Plus, the interior designers of Ann Arbor, Michigan, keep them shining from the inside out. Some popular architectural styles in and around the city include:
Tudor

Greek Revival

Second Empire

Ranch

Craftsman
As people from different stages of life live here, they also have unique needs when it comes to their homes. For example, where some opt for decorating on a budget, others go all out. The top interior decorators in Ann Arbor, MI, know just how to take on different requests and requirements. They've seen and worked on it all yet always welcome a fresh challenge.
Need help finding the top Ann Arbor interior designers near you? Then, schedule a Free Interior Design Consultation with a design expert to help you find the perfect match!
Best Ann Arbor Interior Designers & Firms
Ann Arbor interior design firms and local virtual online interior design services are among the best in the region. There's an ideal individual or studio for every job, no matter how extensive or simple. Find out which of the top interior decorators in Ann Arbor, MI, are best suited to your project below!
Leighanne LaMarre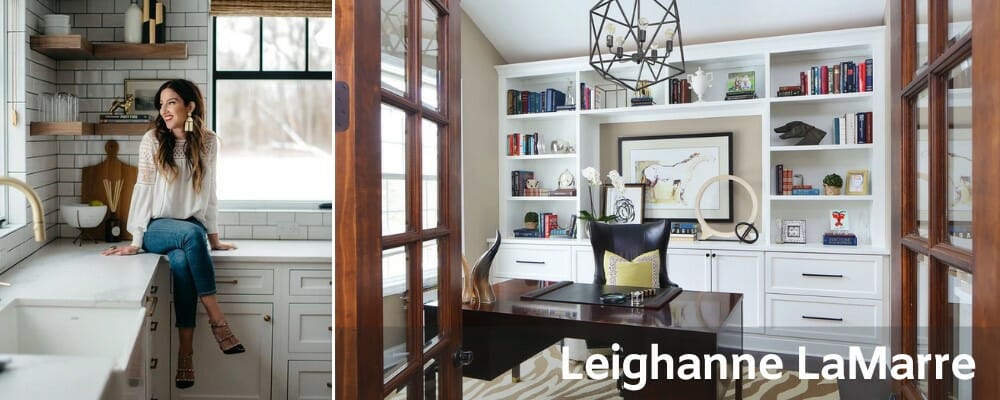 Leighanne LaMarre has been making waves in the local design community. It's due to her signature contemporary-meets-classic style. Leighanne's use of unexpected, textural, and organic accents also stands out in her design studio. Her results are always balanced as she blends the relaxed with the refined.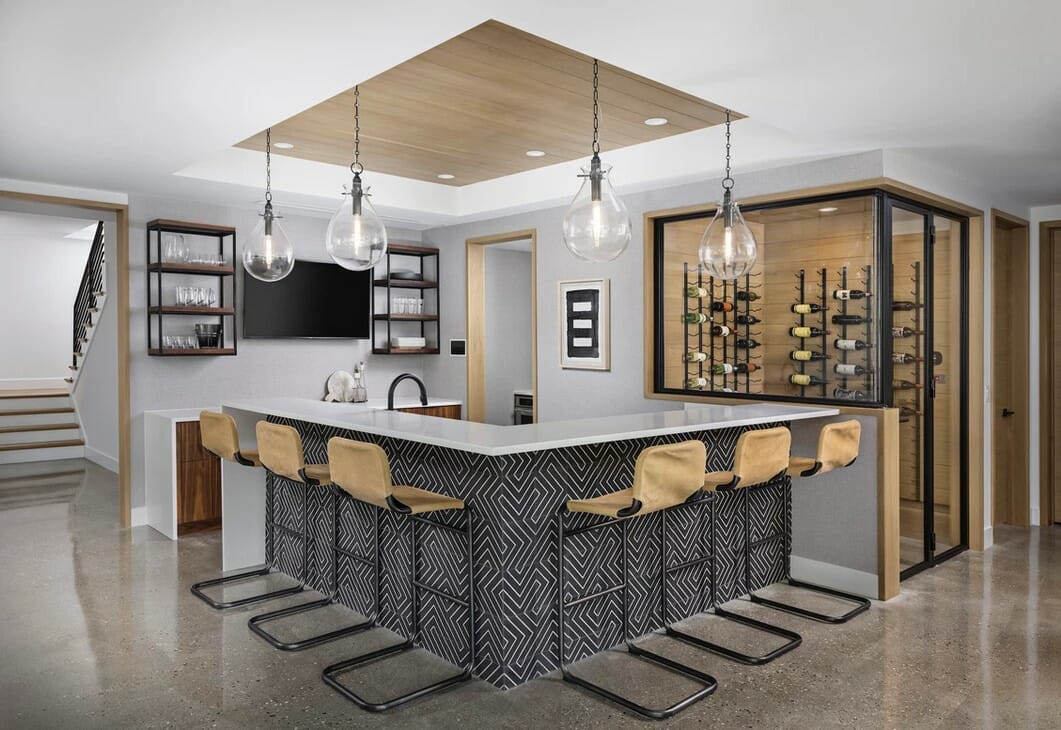 WHAT WE LOVE: How Leighanne translates her clients' intimate views of home into physical spaces. Her status as one of the 5-star Houzz interior designers in Ann Arbor is well-deserved.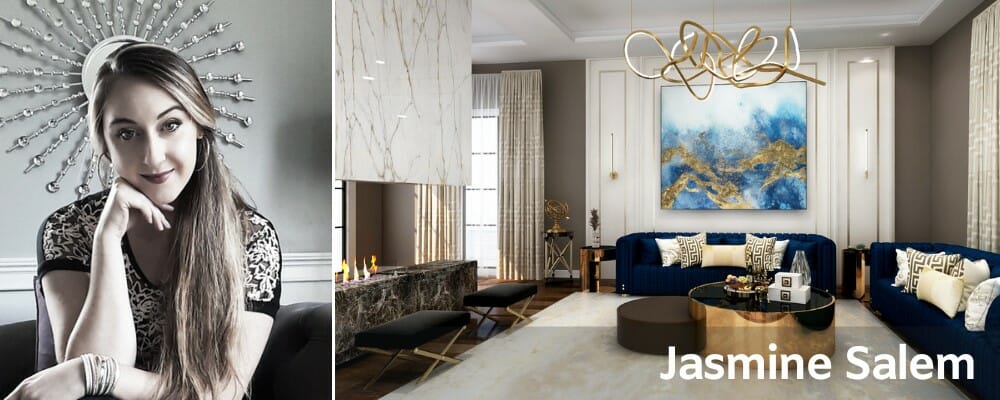 During her more than seven years in the field, Jasmine Salem has been offering affordable interior design services across the US and overseas. Her love of travel and language helps her interpret diverse clients' wishes. She also gets plenty of ideas from her travels and enjoys putting her unique spin on the looks she finds.
Jasmine chose a career in design when she was very young. And today, every time she sees an overjoyed client who wants to show off their new space, she knows she's in the right industry. Her signature style is distinguishable for its luxurious, elegant atmosphere with a daring twist. Interior design in Ann Arbor is certainly much richer because of her work.
WHAT WE LOVE: The way Jasmine gets clients to try out fresh, modern, and contemporary ideas while respecting their preferences. Her bespoke spaces see her counted among the best Ann Arbor interior designers. Love her style? Then, start a project with her today!

Jane Henderson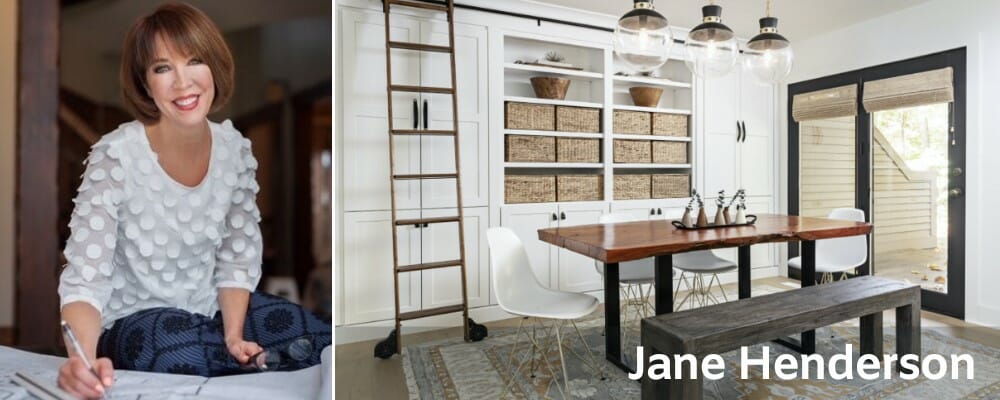 As soon as you browse for 'best interior designers near me' in Ann Arbor Jane Henderson of the eponymous Jane Henderson Interiors is bound to pop up. She's seen it all during her illustrious career. Jane's worked on gut renovations, new build interiors, and every kind of project in-between. Her keen eye for detail allows her to create radiant spaces time and again.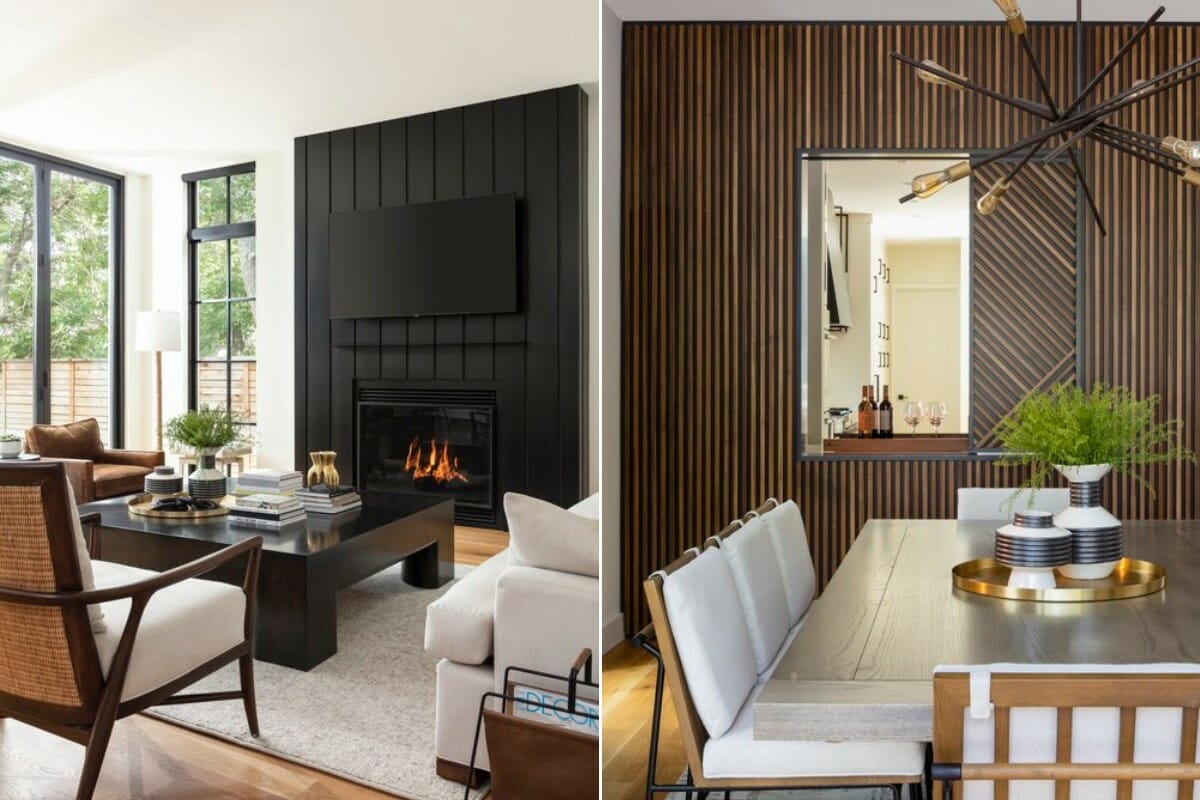 WHAT WE LOVE: Jane's harmonious material, texture, and pattern combinations.
Alyson Derry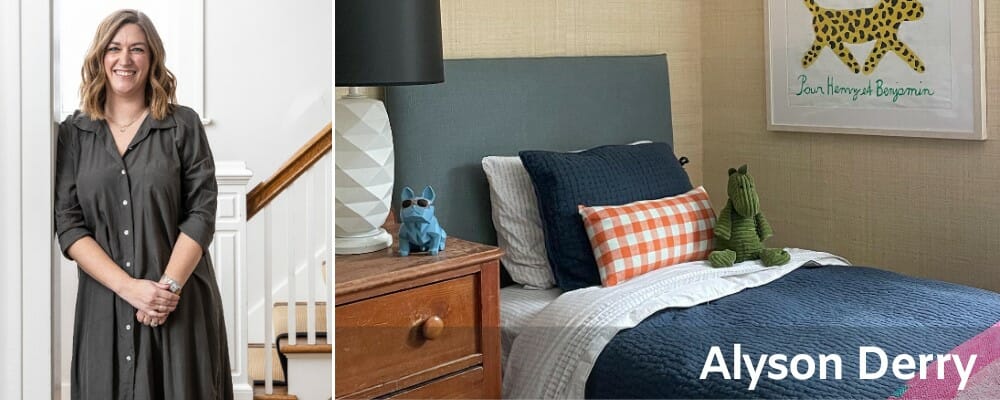 The lead behind Alyson Derry Interiors makes it her mission to turn houses into personalized homes. With over 15 years of project management, consulting, and design experience, Alyson is a valuable asset. As a result, she's known as one of the best interior decorators in Ann Arbor, MI, because of her fresh, enduring spaces.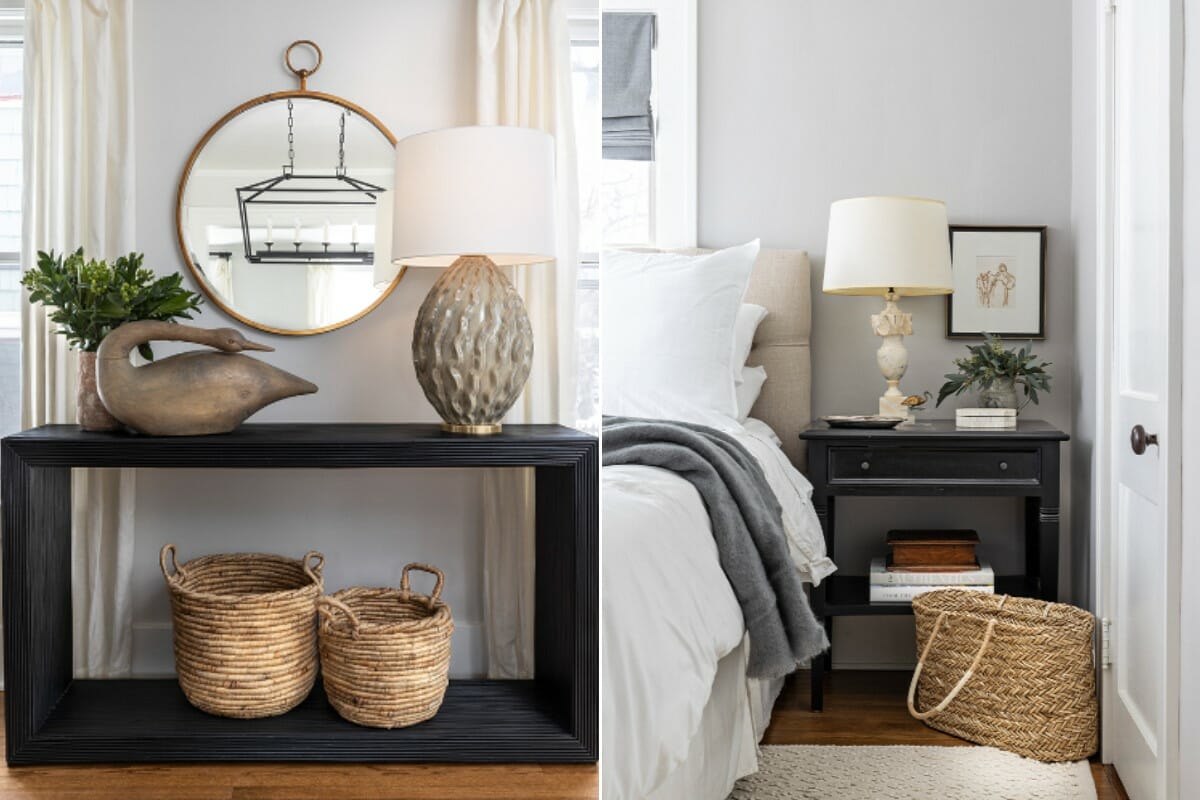 WHAT WE LOVE: How Alyson produces spaces that are equal parts livable and enviable.
Elin Walters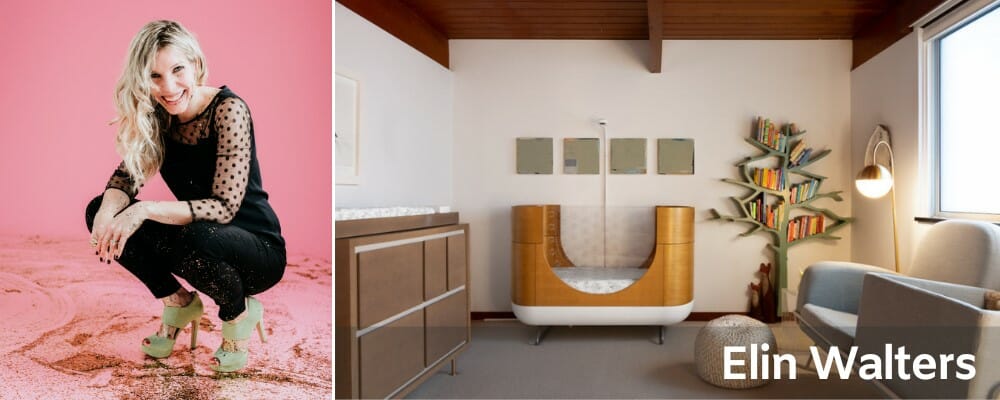 Fans of mid-century modern interior design in Ann Arbor will want to take special notice of Exactly Designs' Elin Walters. Her goal is to improve spaces using a blend of classic form, texture, color, and clean lines. Since she grew up in an artistic family, the design bug got a hold of her early on and never let go!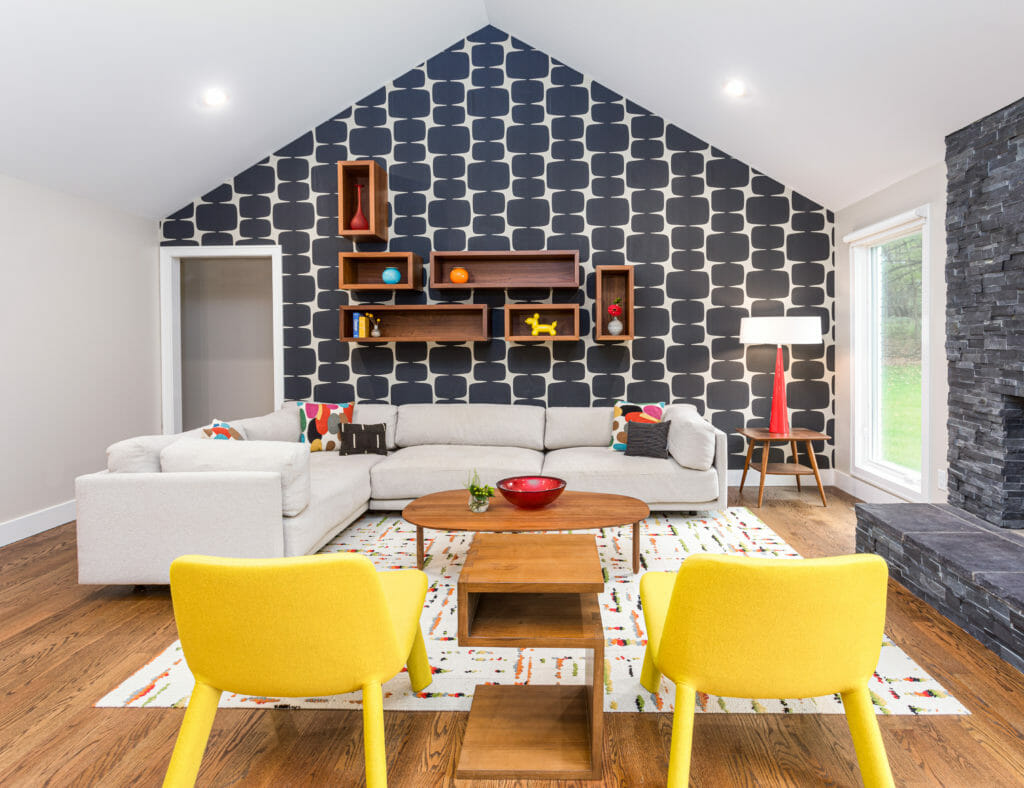 WHAT WE LOVE: Elin's talent for coming up with alternative ways of solving interior design challenges.
Wendy Ryan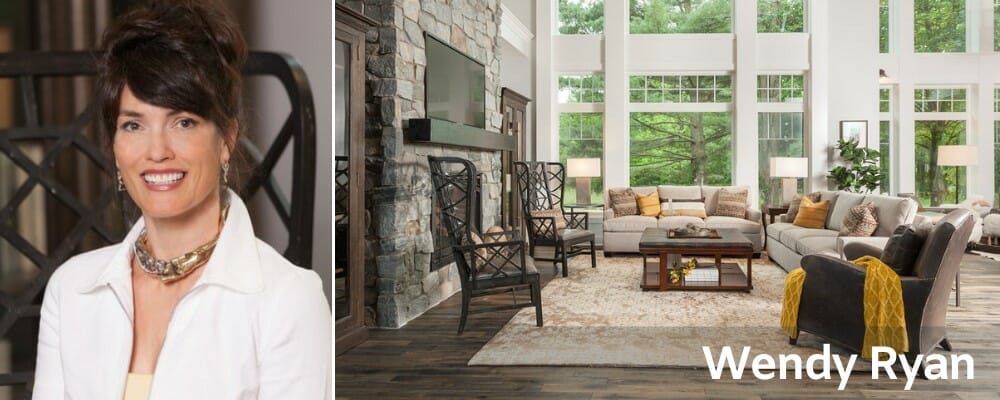 With over 25 years of industry experience, Wendy Ryan is celebrated as one of the top interior decorators in Ann Arbor, MI. She's famed for her personalized and nuanced approach to design that enhances her clients' style. What's more, her focus has always been on timelessness, not trendiness.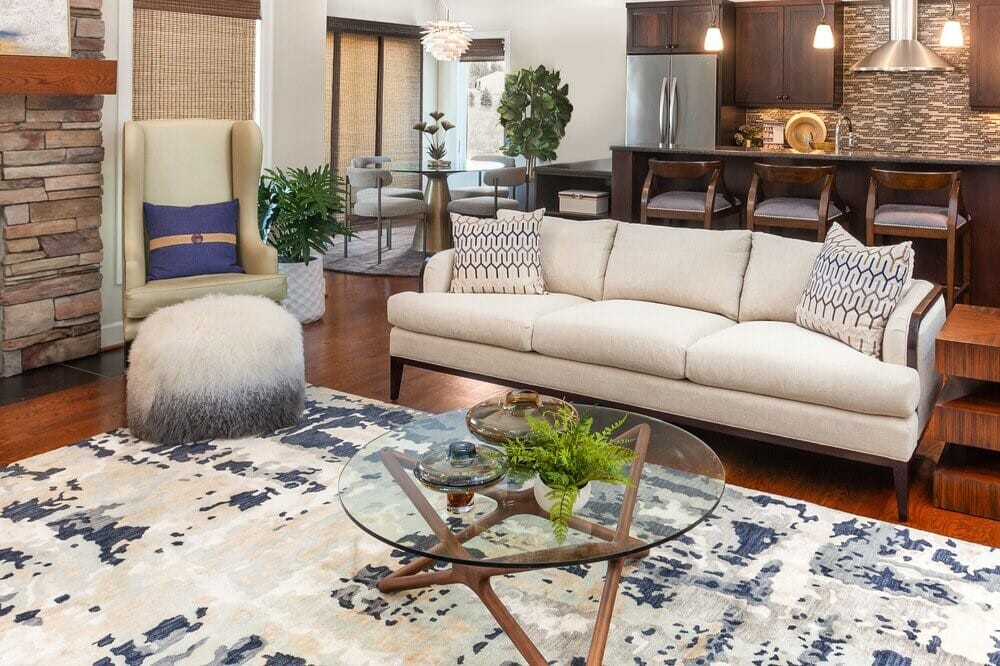 WHAT WE LOVE: How Wendy brings new flair and a fresh atmosphere to abodes. Her clever solutions, creativity, and talent for color pairing get incredible results.
Cindy Toth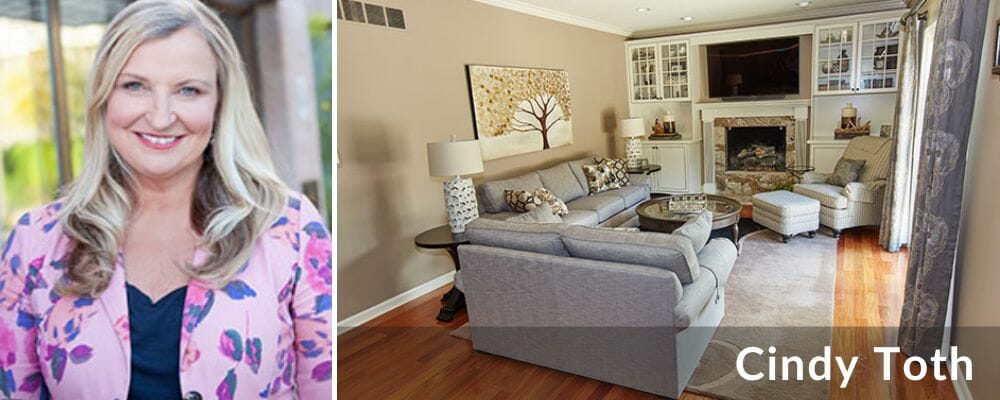 Honest, professional service is what Cindy Toth of Affordable Interiors offers her clients. As a result, she and her team are among the best Houzz interior designers in Ann Arbor. Their team goes above and beyond to understand clients' needs and solve interior issues. Despite being affordable, they certainly provide charming, sophisticated, and elegant results.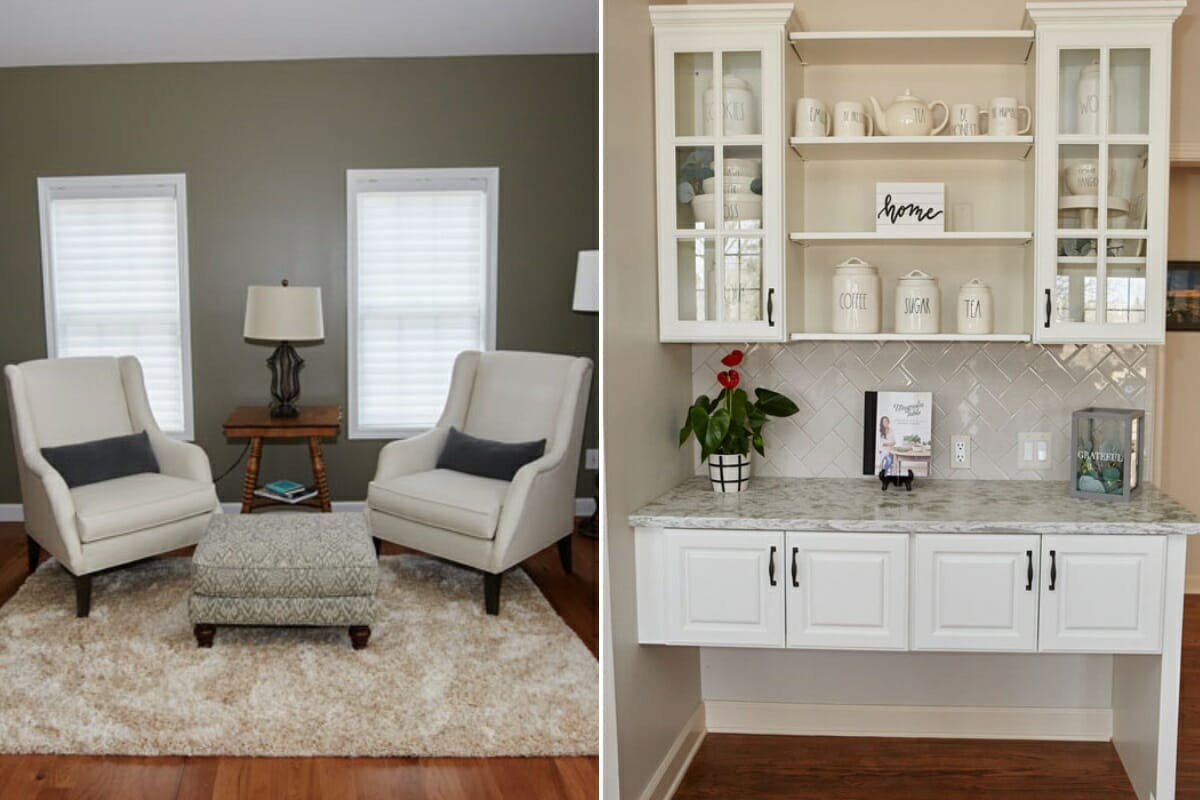 WHAT WE LOVE: How Affordable Interiors' mission is to calm the chaos of their clients' lives with peaceful, practical interiors.
Elizabeth Jarzembowski

Another great interior decorator in Ann Arbor is Elizabeth Jarzembowski of Elizabeth J Interiors. She specializes in designing customized, private residences that reflect her clients' tastes. Her bespoke services ensure that, by the end of a project, clients have a space that not only brings satisfaction but joy.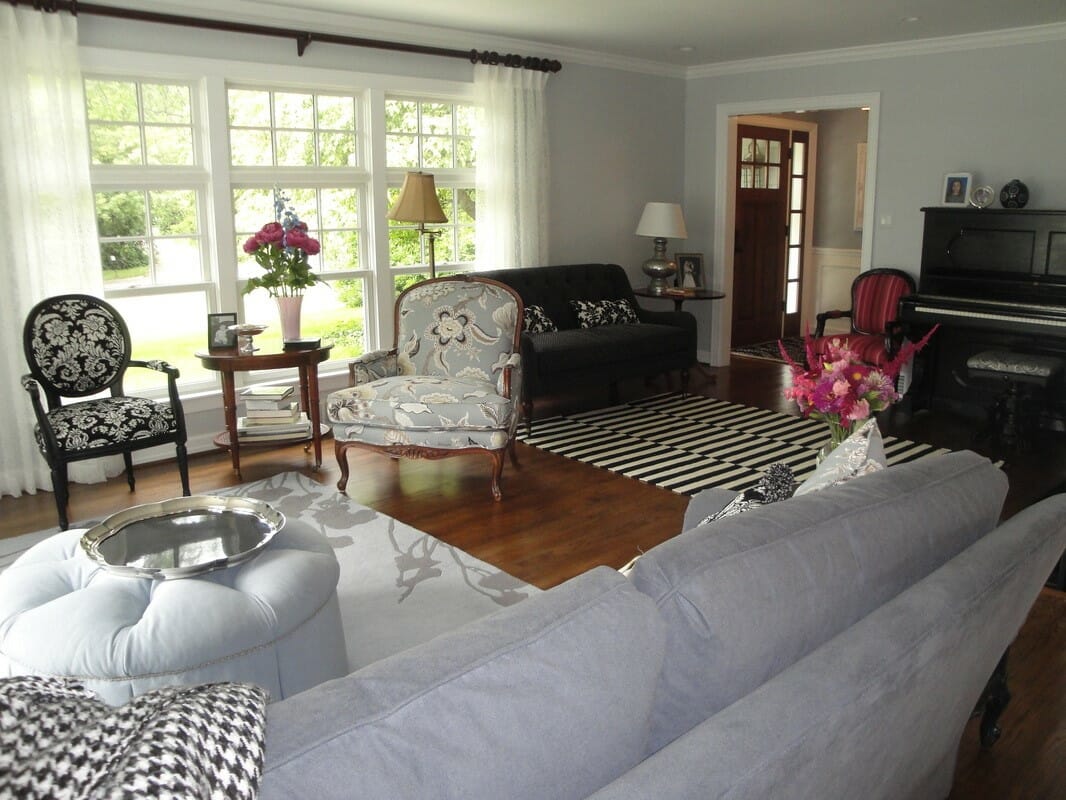 WHAT WE LOVE: How Elizabeth builds lasting relationships with clients. She consistently delivers on her promises of design expertise and high-level service.
Acadia Hahlbrock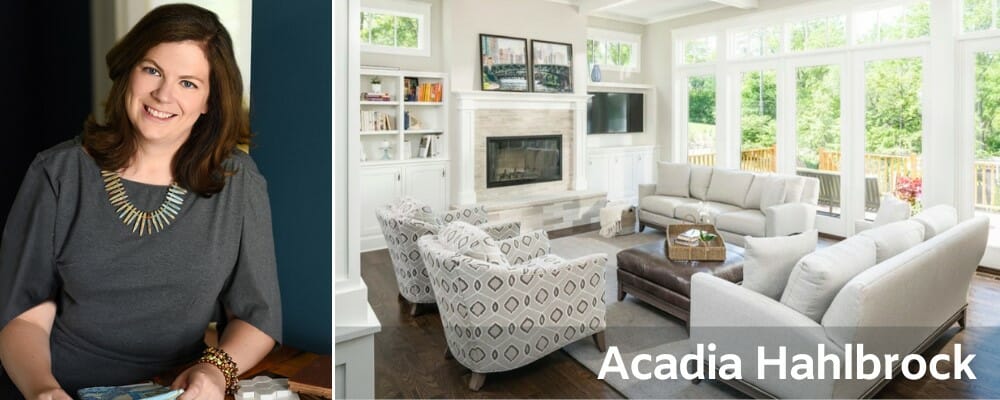 When it comes to interior design in Ann Arbor, Acadia Hahlbrock is one of the central figures. She's the driving force behind Surroundings Interior Design and happily takes on projects of any scope and size. Moreover, Acadia adheres to environmentally-friendly design practices. She uses responsibly sourced materials and pieces to produce elegant yet livable spaces.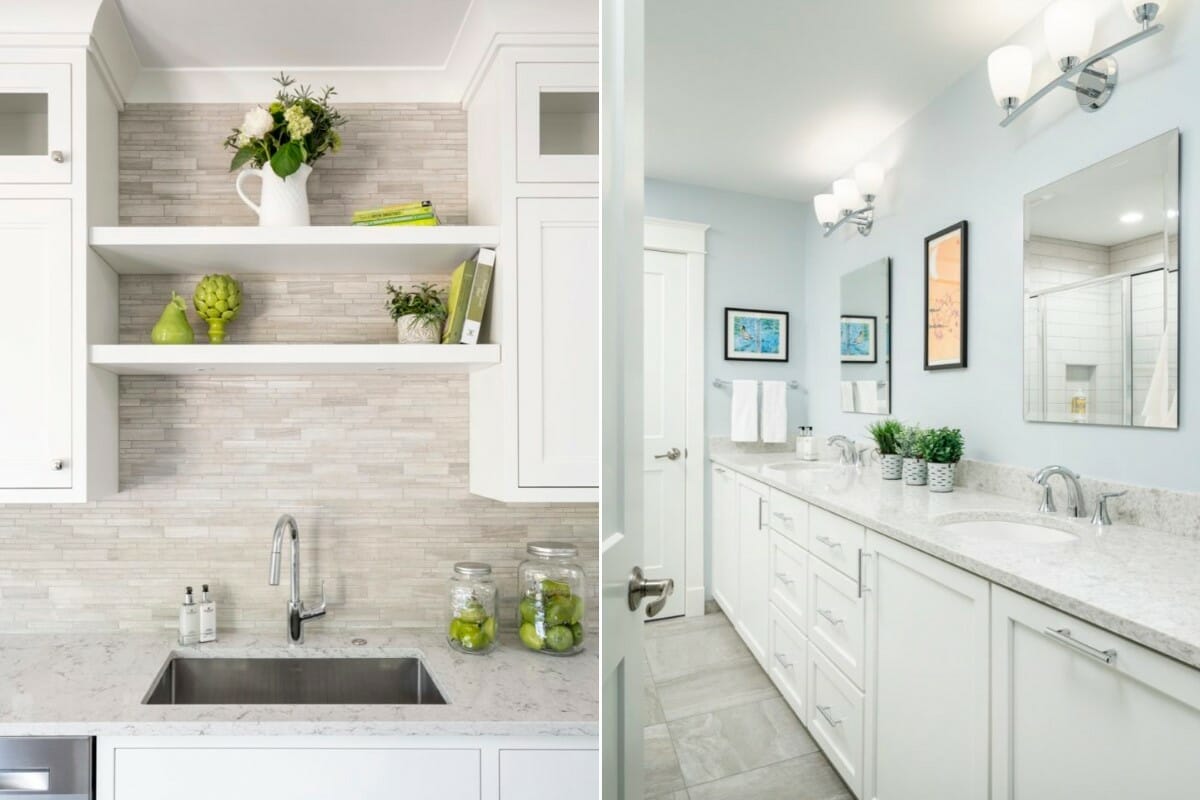 WHAT WE LOVE: Acadia is a hands-on principal designer. She's involved in the whole design process, from the beginning up until the very end.
Tami Ramsay & Krista Nye Nicholas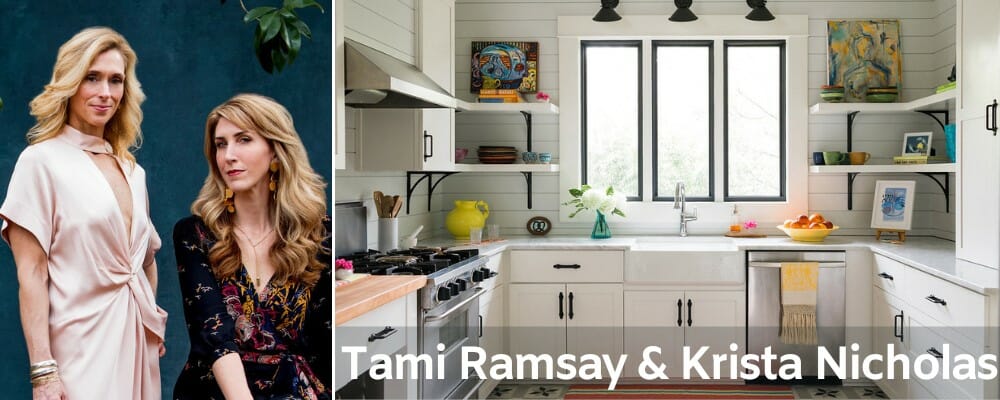 Two of the top interior decorators in Ann Arbor, MI, are undoubtedly Tami Ramsay & Krista Nye Nicholas. The partners and principal interior designers of Cloth & Kind act as storytellers and curators for their clients. Together, they create a unique aesthetic. It certainly combines international cultural influences and the beautiful simplicity of daily life.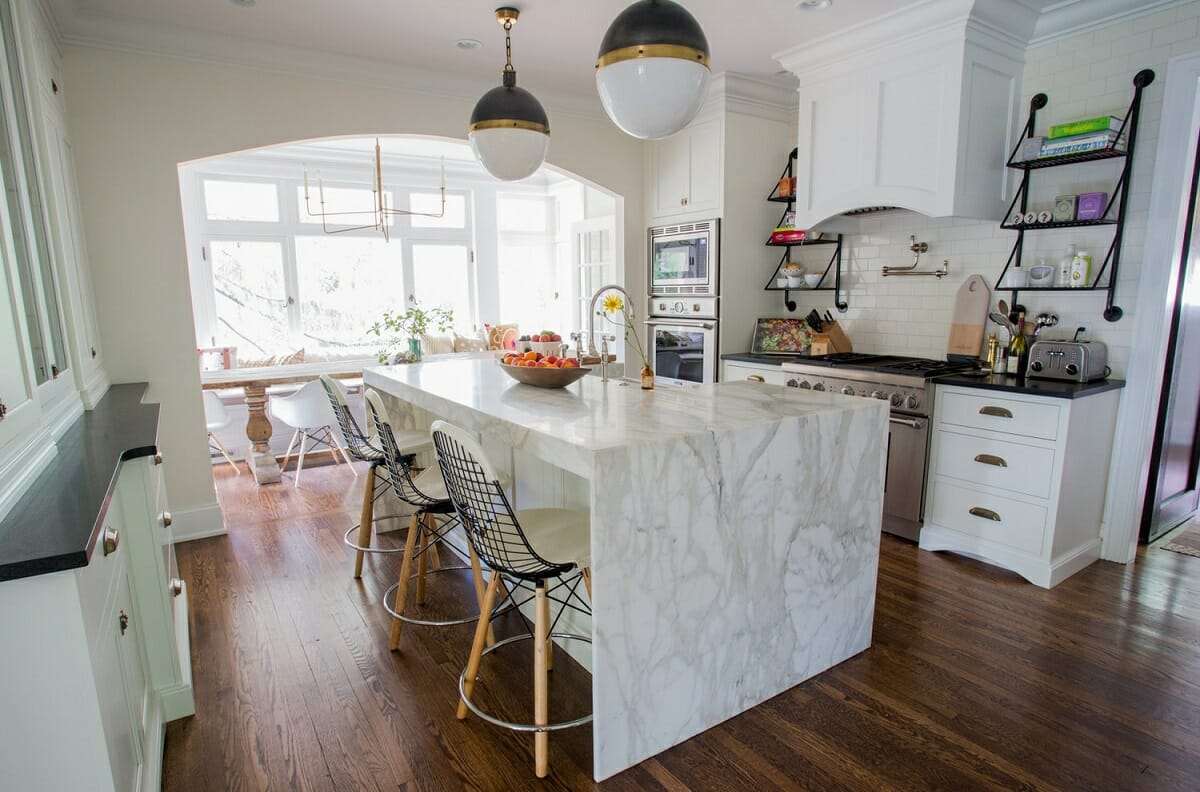 WHAT WE LOVE: How Tami and Krista always deliver interiors full of heart and the inhabitants' personal history.
Looking for talented interior designers near you?
Sometimes it's hard to choose the right designer. Start a project with concepts from two talented interior designers. So, schedule a Free Interior Design Consultation to learn more today! 

[Feature image: Cloth and Kind]