Sustainability begins at home. From finishes to furniture, selecting eco friendly products and practices can enhance the design of your home as well as leave a positive environmental impact; truly a win-win situation!
The Decorilla interior design team loves to design with sustainability in mind and our clients often want to know our tips and tricks as well. Below are our top sustainable interior designer tips to help get you started.
1. Go minimalist
If you've taken the Kon Mari Method to heart, then you're one step closer to creating a space for sustainable design. The practice of simplifying, organizing and decluttering, offers a perspective shift from storing stuff to selecting home possessions mindfully. Moving towards a minimalism also reflects the simple, clean look that modern design aspires towards.
2. Hire a sustainable interior designer
With today's focus on green design, hiring a sustainable interior designer is the most effective way to apply up-to-date practices like selecting materials and FF&E (furniture, fixtures and equipment) that promote good indoor air quality, are toxin-free, and are water/energy-efficient.
Decorilla interior designer, Tabitha M. shares: "Sustainable design is a necessary part of our future." Bringing awareness to what is considered disposable is key. "We need to think about how things are made and whether they are easily recyclable." For example, this lamp made of paper pulp takes recycling to a whole new innovative level. See more on the duties of a sustainable interior designer here. 

3. Buy eco-friendly materials
There was a time when green building materials and eco-friendly design products were quite costly. With a projected $80 billion market for green materials in the next five years, manufacturers are meeting the growing demand for affordable and savvy eco-friendly products. Bio-Glass (recycled glass for backsplashes) and veneer cork flooring are a couple stylish alternative materials. Ask your sustainable interior designer for more eco options.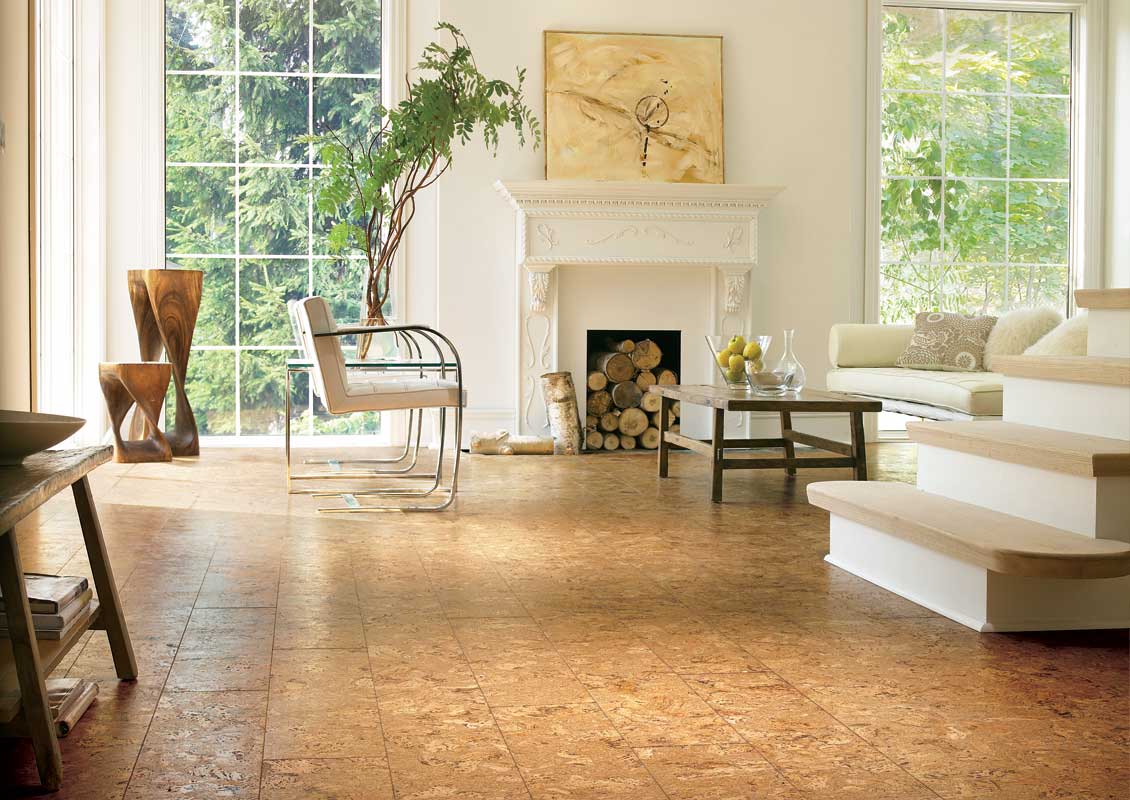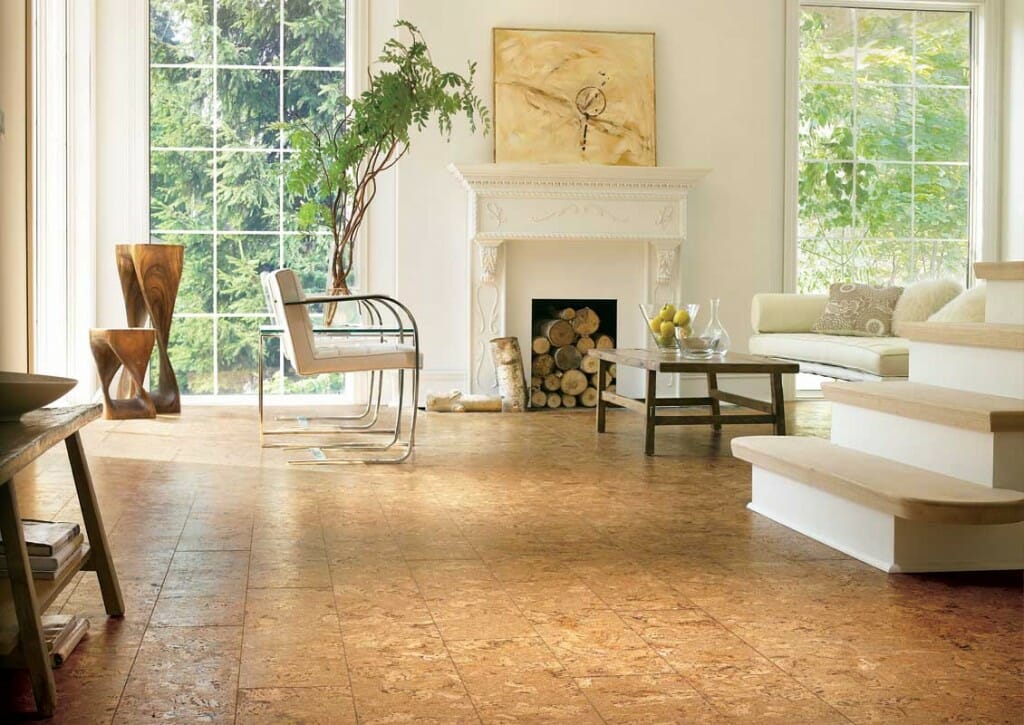 4. Get crafty
One way to refresh a design often is by taking a creative approach to existing pieces. Why dump a perfectly functional foot stool or chair when it has good bones? Give it a transformation by reupholstering it with new fabric or re-staining it.
Other ideas include: 
Modernize an old dresser with a new coat of paint and long brass pulls

Take a used headboard and give it a rustic, reclaimed wood feel with Stikwood adhesive wood panels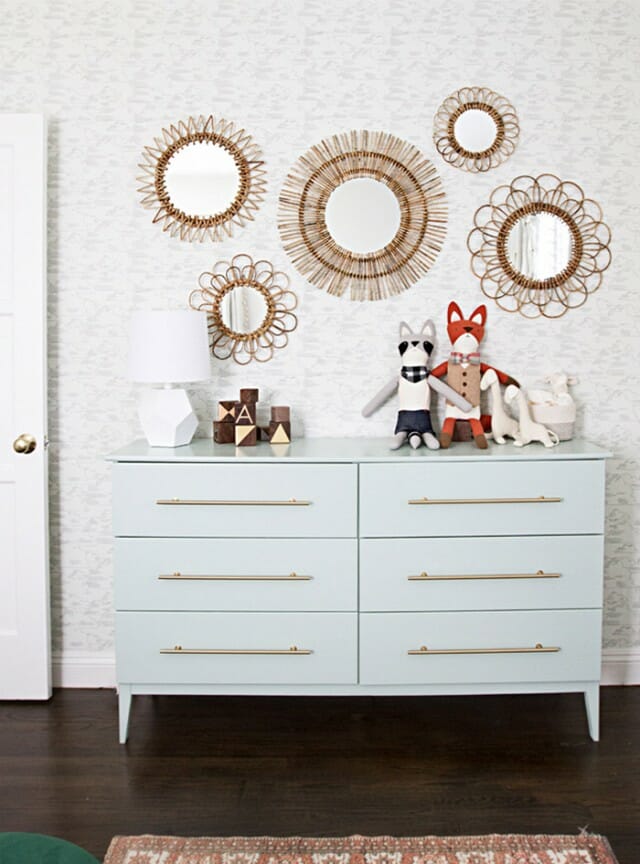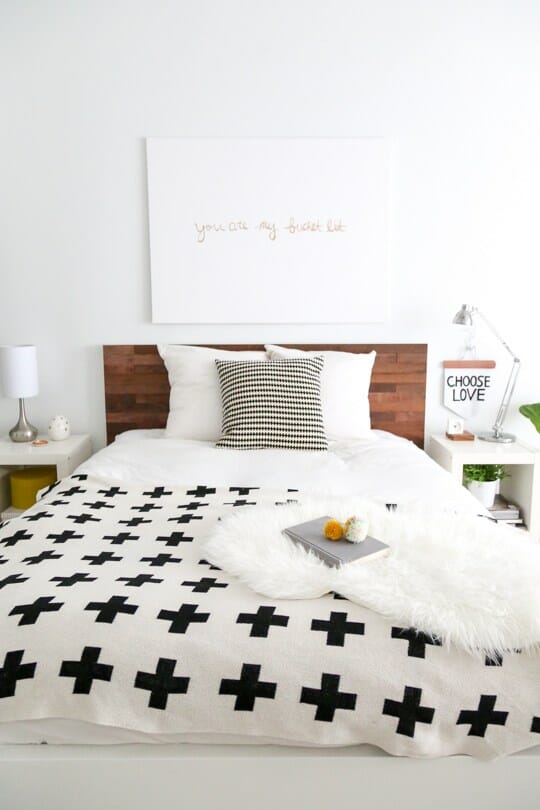 5. Shop mindfully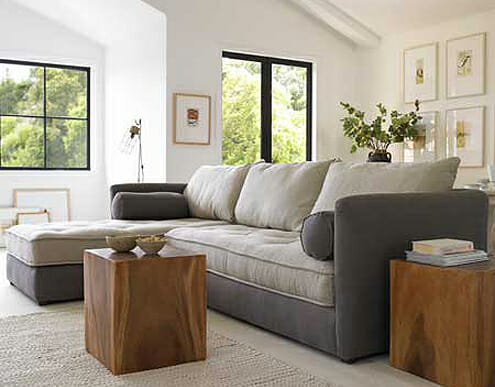 Shopping eco friendly home design products isn't as difficult as it used to be. Any sustainable interior designer will source pieces from trusted eco friendly vendors with extensive options like Viva Terra and Bambeco.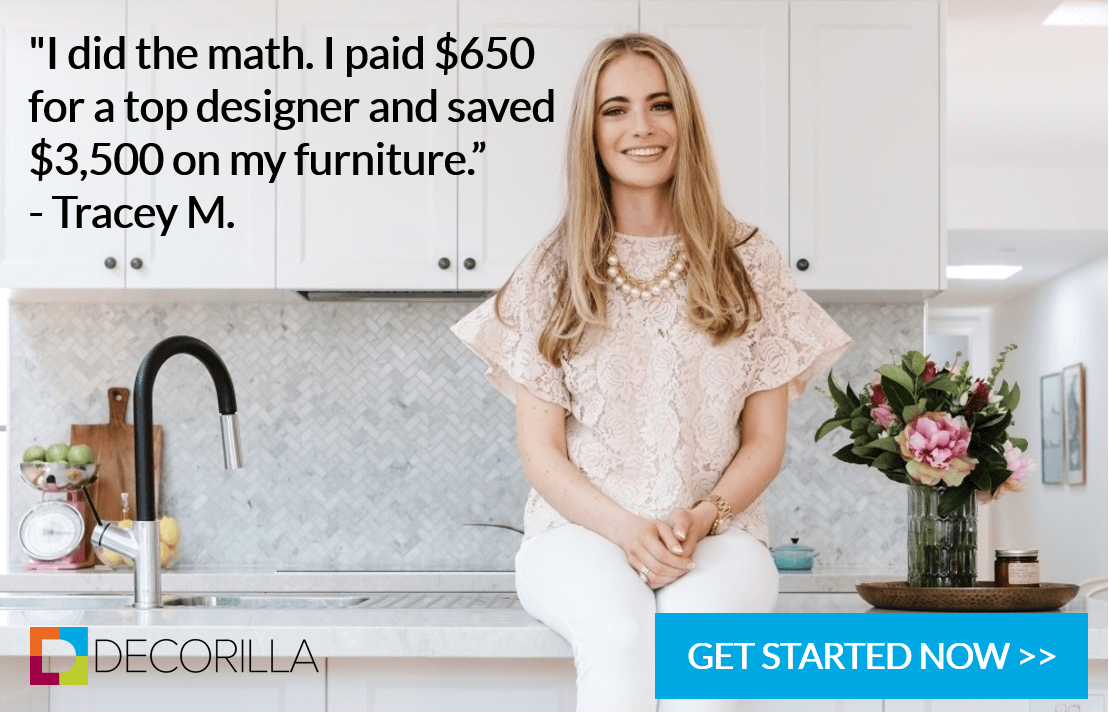 Well-loved companies like West Elm also offer green products like their Frayed-Edge sheet set made from 100% organic cotton and Deep Picture Ledge made from salvaged wood.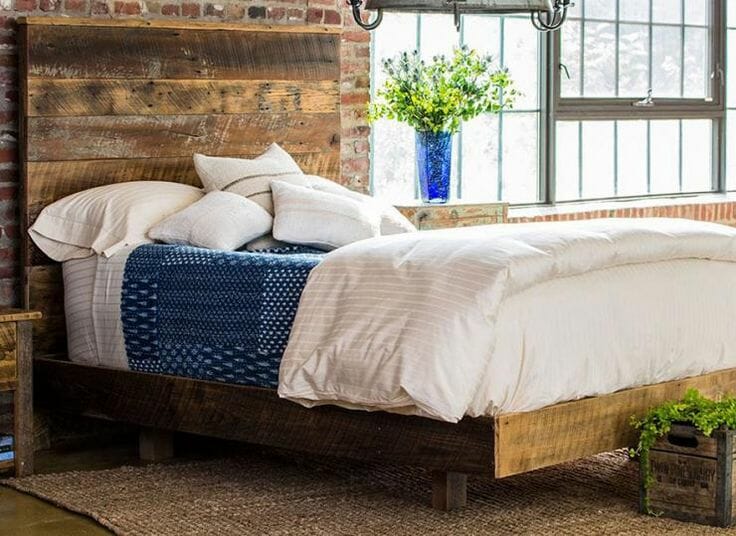 Stylizing a home with gently used furniture is now possible with online sites like AptDeco and MoveLoot.
6. Be energy intelligent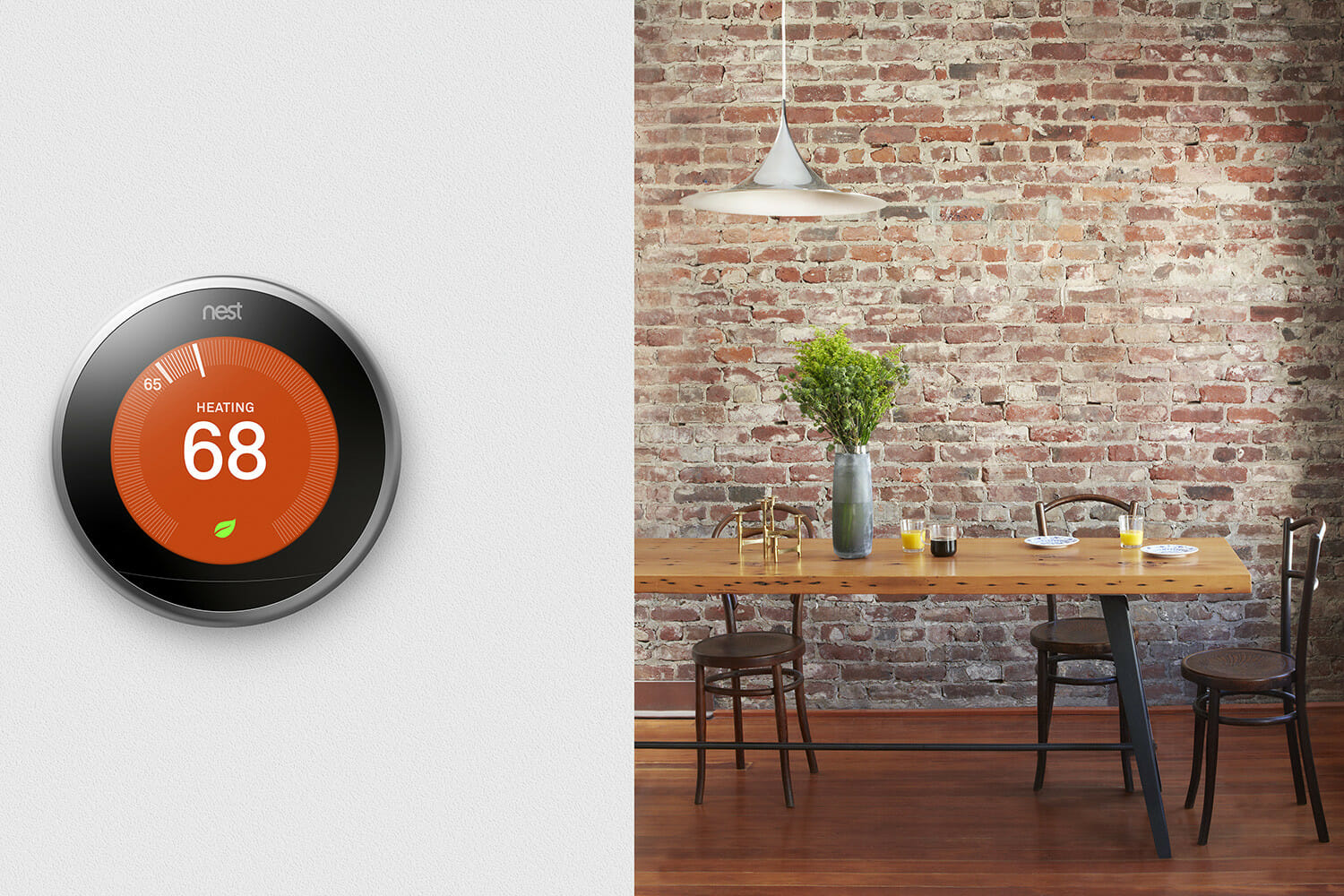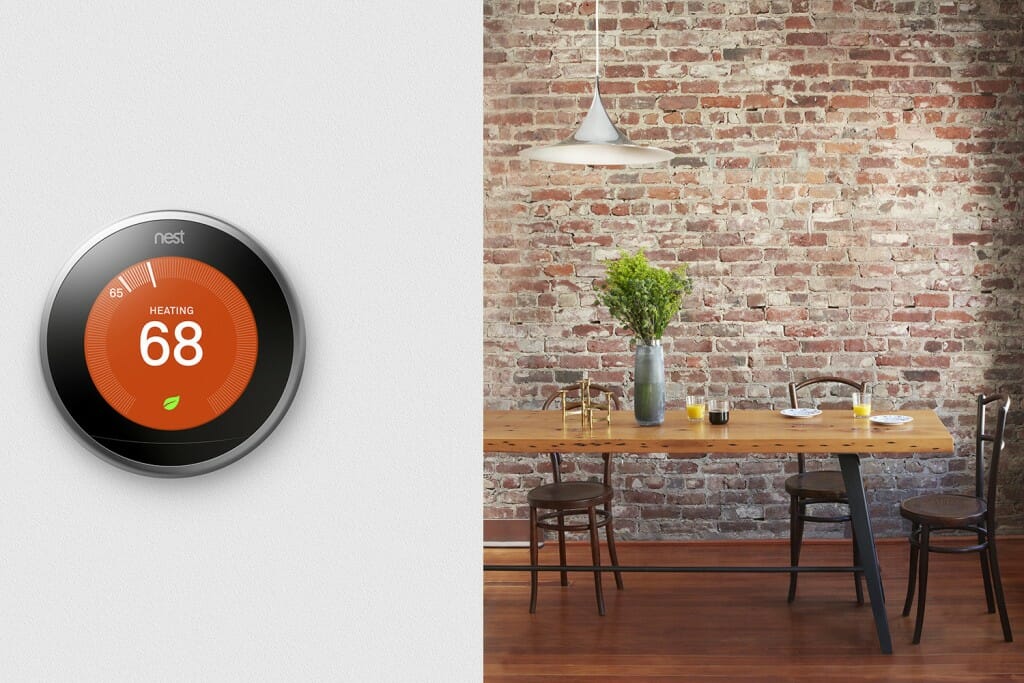 Smart technology in our homes has made energy efficiency easier to do often from the touch of your phone. Intelligent thermostats like Nest automatically adapt temperature based on scheduling and built- in sensors. The sleek, modern designs are also nice to look at! 
7. Create water wise landscaping
With water as Earth's most valuable resource, creating water wise landscaping is a top sustainable design must. Having native plants that tolerate drought and attract wildlife while adding permeable paving are both Earth-friendly and attractive options. A drip-irrigation system, managed by a satellite-driven controller, is an admirably efficient method to maintain your plant selections.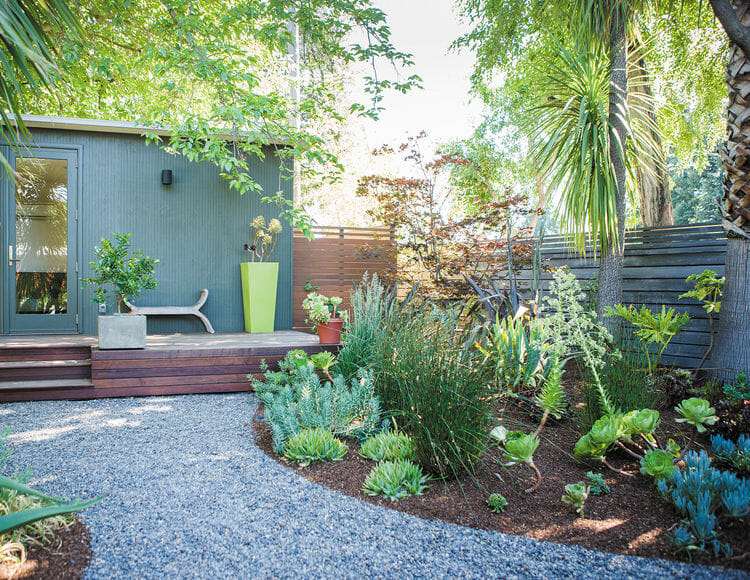 Needing additional guidance with your sustainable interior design? Schedule a Free Consultation with Decorilla to see which options are right for you and to ensure you get the best results possible.