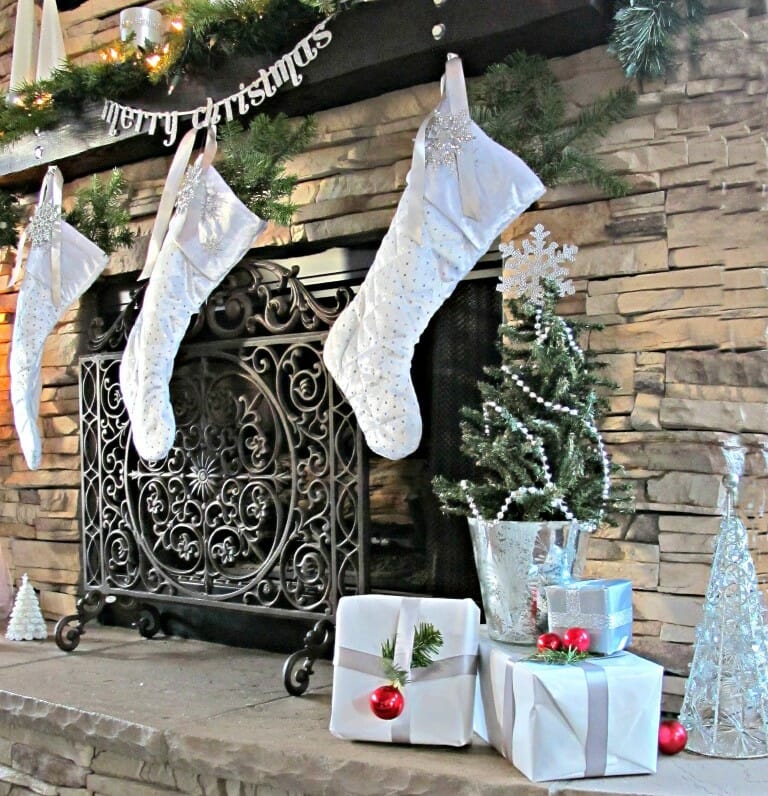 Nothing says winter warmth better than a fireplace. And, the mantel above it is a perfect space to offer a decorative flair that will make it all the more attractive. Year-round, the fireplace mantle shares personalized items such as framed family photos and treasured knick-knacks. This holiday season, change your decor up with one of the following unique styles. Crafty– There are many DIY ideas that can make your hearth decor truly one-of-a-kind. Take this cheerful and kid friendly mantel. Hanging children's silhouettes and handmade stockings make it special. Other crafty ideas include hanging bunting made from festive fabric or with letters that spell out the family name.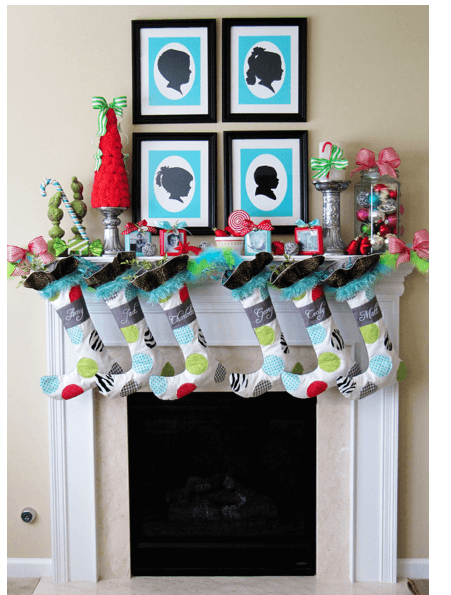 Blinged Out– Many of the winter holidays revolve around the welcoming of light. So, why not go a little nuts with the bling this season? Decorate your mantel with materials that give off shine; gold, silver, mirrored surfaces, candles, and lights all add a sparkle to your interior design. Check out this HGTV example for more ideas.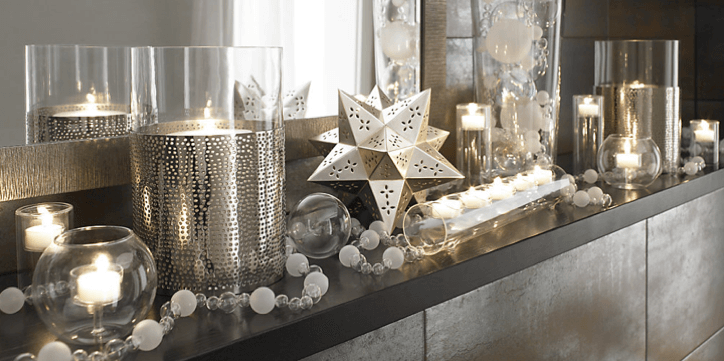 Shabby Chic– This style suits homes that appreciate a rustic, vintage look. Pastels and neutrals are common as is distressed wood and lacy details. This mantel had traditional elements mixed with shabby chic- a wonderful combination.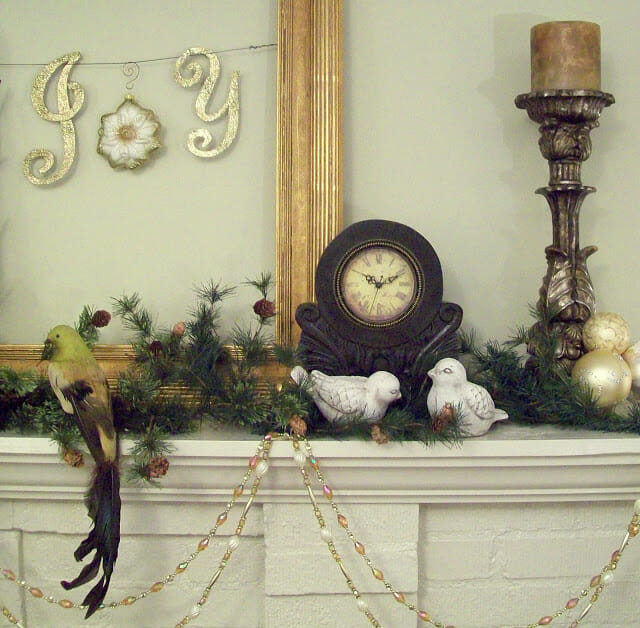 Beachy– While many winter settings include a snowy, forested backdrop, some are coastal. Intermixing traditional ornaments with lovely beach elements like shells, starfish, and driftwood can make your mantel decor unique, even if you don't live at the beach!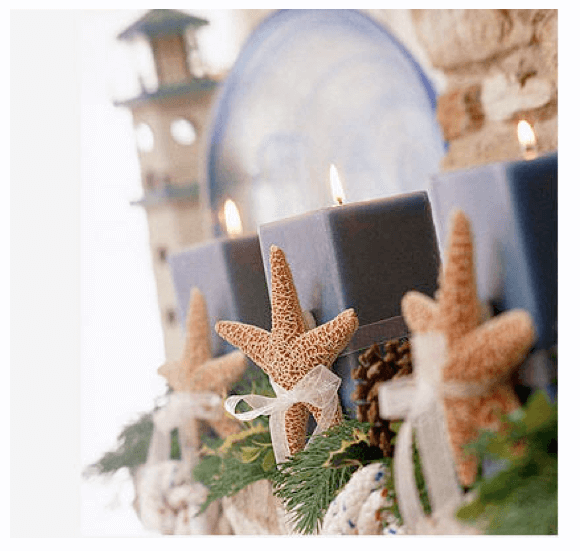 Minimalist-Less can really be more. Being selective of a few decor items can be enough to bring your holiday mantel to life.This especially works if other parts of your interior are decor heavy like the Christmas tree or table centerpiece.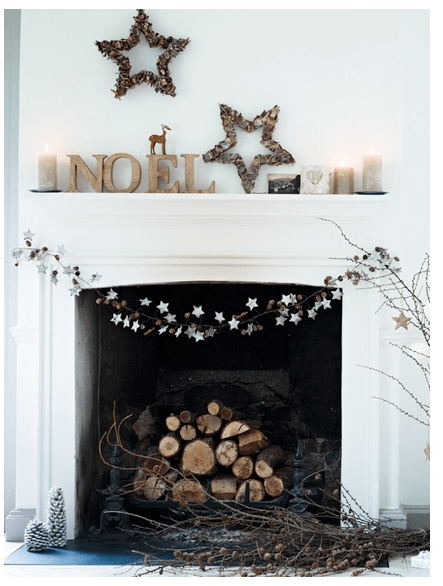 Eco/Natural– Yearly holiday decorations can add up and fill up closet shelves. Why not take an eco friendly approach and limit decor to sustainable items? String along pine cones of varied sizes, place small plantable evergreens, or nestle bright, festive pomegranate fruit in a bed of garland. A natural mantel is simply stylish and refreshing.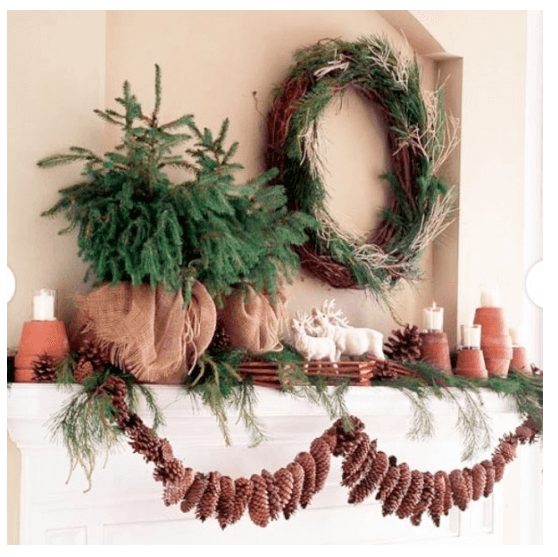 A fireplace mantel acts as as a room's focal point. Taking advantage of holiday decor styles such as these can make yours stand out in an interesting and attractive way.
[image credits: 1, 2 , 3 , 4 , 5 , 6 , 7]
Written by Christine Martin, Decorilla's design expert.