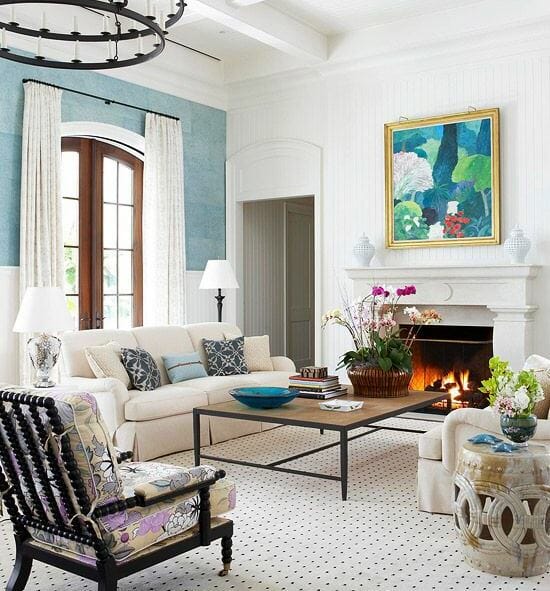 We all try to keep things where they belong, but when you have 3 little ones, one family room might just turn into more: playroom, TV room, office.
This home in San Francisco is a great place for kids to grow up. There's room for everybody! But what do you do when 90% of your family gathering time is in one single room? Evelyn took to the transformation challenge and designed her room online with Decorilla.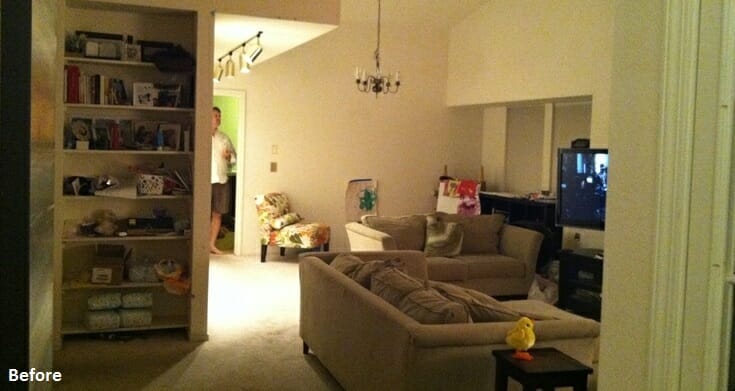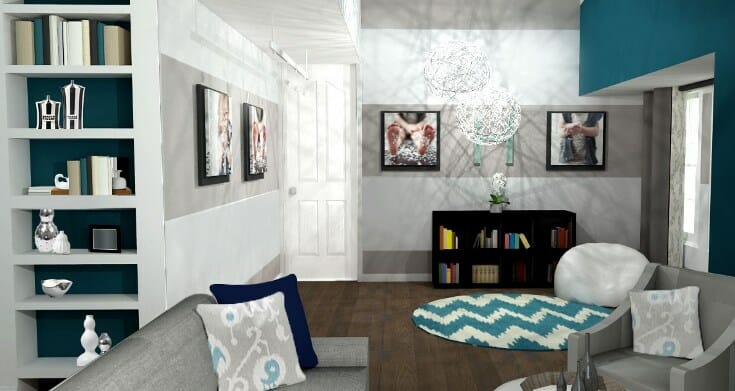 She wanted to create a good flow in her space. It's a room where her husband watches TV, her kids build forts, and where she sneaks in a little bit of personal time on her laptop. We wanted this room to have multi-functional aspects to it, but yet not feel like three different spaces. So what did the transformation look like? What were the top tricks and tips?
1) Color coordination
Evelyn presented us a big open space to start. It was easy to work with, but difficult to make it all work together while having different functions to it. There was a children's area, the living area and a little office space. What we decided to do was to bring the colors together. This was done by placing vertical stripes in the children's area, using "Greytint" for the stripes and "slate blue" from Benjamin Moore.
For those that practice Feng Shui, it's important to optimize the flow of a space. To accomplish that is to make the room truly comfortable and tuned in for everyone. Try to avoid clutter and keep the clean pathway throughout the room so that good energy can flow through the apartment easily.
Having a truly comfortable and personalized home for the whole family is so important. To accomplish that, create separate areas for different activities according to what is needed. For Evelyn, we created a special area for kids, a perfect TV nook for the husband and a little office table for her. On top of that, we decorated the living room with canvas pictures of the kids and a big H on the wall for the family name to make the room more personalized and homey.
Here are some photos from the fabulous transformation!You can see more details of the online room design project here.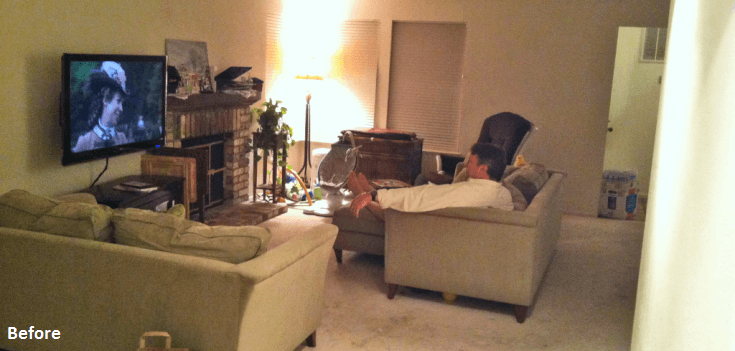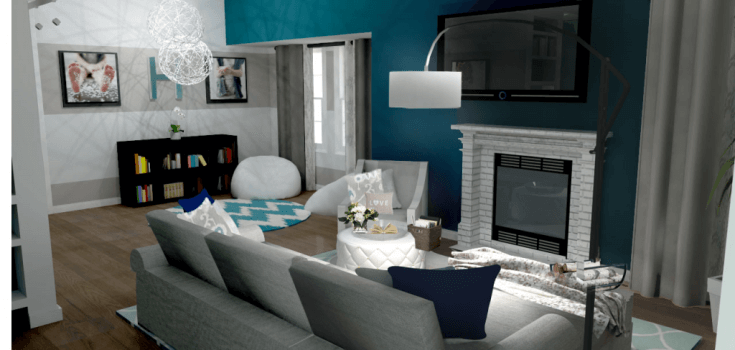 Written and designed by Janet Yang, Decorilla designer and publisher. Check out her gorgeous work and amazing portfolio!