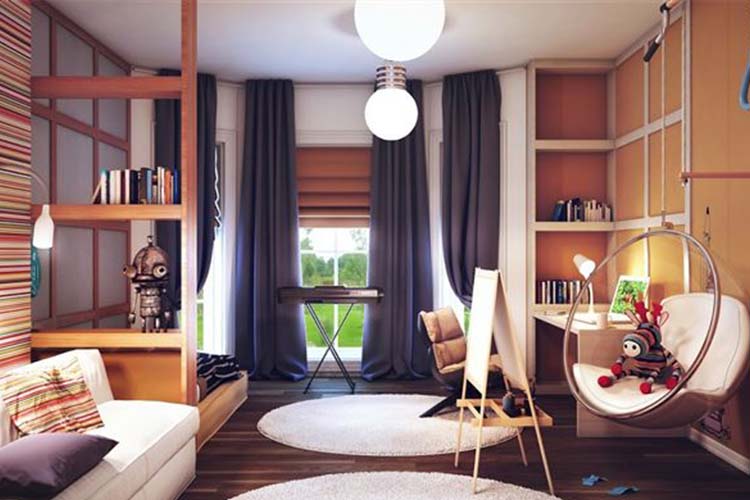 Decorating a space for kids is a great opportunity to let your creativity and imagination run wild. What kinds of activities should be included? What's the theme? Are we too old to be this excited? Never! If you're still sticking to the blue-for-boy pink-for-girl strategy, there are some fun ways to mix it up a bit!
With the technology of 3D room design, you can even see what the space will look like before making your final decision! Here are some inspirations of 18 unconventionally decorated children's rooms to help you create the ultimate play space for your little ones.
We love these wooden bunk beds that are not only modern, but ultra chic. What sophisticated people these little ones will grow up to be!
We love the imagination and the architectural elements of this multifunctional space. It has steps and niches waiting to be explored. Your little ones will find use in these different nooks such as climbing, hiding, drawing, playing etc…
This children's library in Beijing take traditional bookshelves to a whole new level. Kids will love feeling like they are reading in a futuristic pod.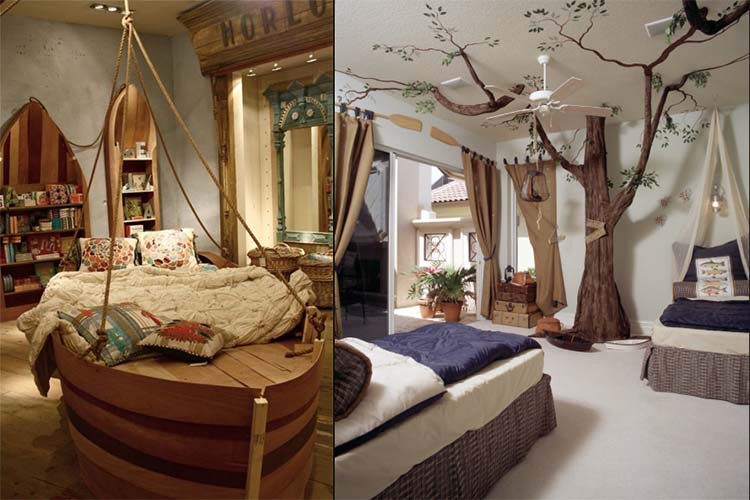 Whimsical designs will enchant the little dreamers of the bunch. From the Forest of Nottingham to an exciting pirate adventure, there is no limit to the fantasies created.
Under the sea and in the bedroom!! This nautical theme is sure to turn the coldest of winter days into salt filled air and sun on your face.
Beautifully designed, but maybe not the most practical for the everyday. However, room them all together and it becomes a perfect space for family vacations. Great way to save some space while sleeping the whole lot.
Love the neutral colors used in these rooms. Let them feel like life is always an adventure with a cool non-traditional bed.
Colorful room for little girls. They can easily transition from child to pre-teen with the mix of soft elements and bold colors.
Amazing Slides! Bring the play inside! Don't forget to try it out yourself when the kids are done!!
Even on rainy days the kids can swing to their hearts' content! The rooms are sophisticated with clean white, but add some fun with pops of color or a big puff on the floor.
To see your own designs come to life check out Decorilla today and create a 3D model with them. Decorilla also helps you source out the pieces you need for your ultimate play space (erm I mean your kid's)!
xoxo,
Janet Y
For more kid spaces, follow my Pinterest Board for Kids Rooms