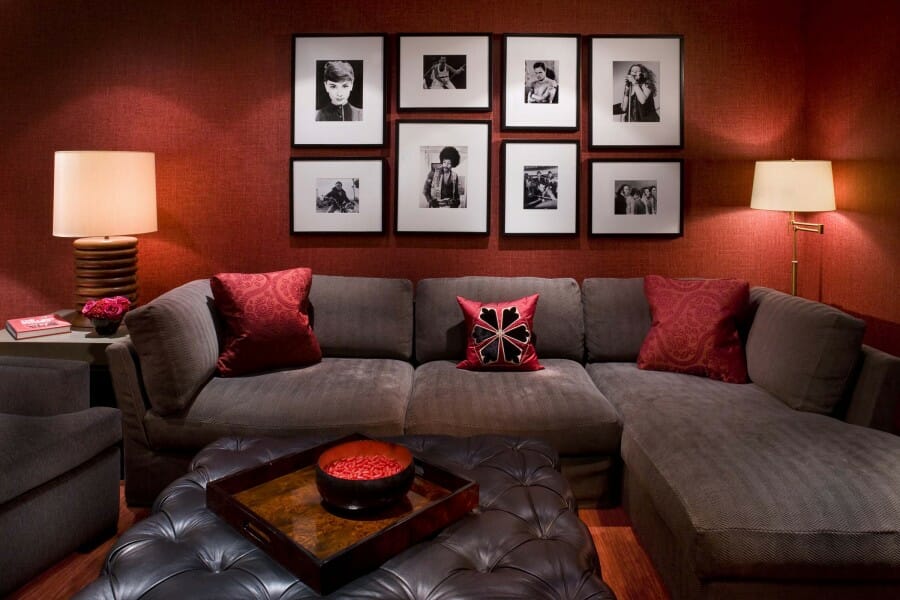 Yes, interiors can be sexy. Beyond functionality and comfort, our spaces have the capacity of exuding irresistibility. How? Just think senses. When being mindful of what is appealing to the sight, touch, or smell, the design of a bedroom, living room, or any room can carry an attractive quality that goes a long way. You can see how color, pattern, lighting, and finishes made a difference in Kim's online sexy bedroom design.
Need a little a few more tips? Here are a few ways to draw people into your space.

#1. Be boldly red.
As a dominant decor color, most of us shy away from it. Red is unapologetic and confident. It stirs energy and evokes passion. Why not step out our comfort colors and make a statement?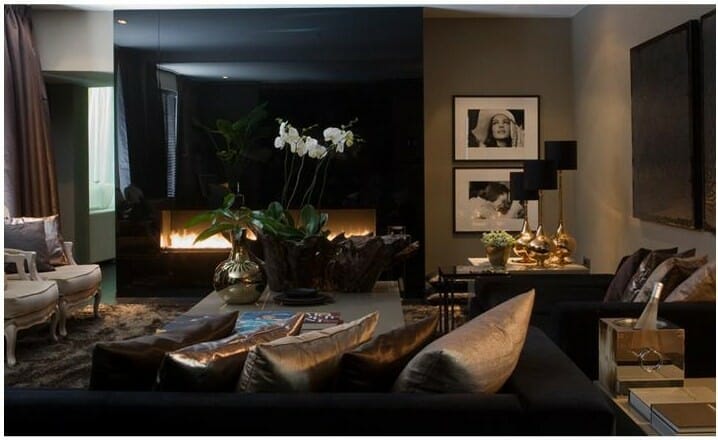 #2. Set the mood with lighting.
Nothing does more to create romance in a space than the perfect lighting. Sconces or pendants that cast patterns and shadows add an element of interest while kinetic light sources like scented candles or a fireplace create the cozy atmosphere you just want to cuddle up in.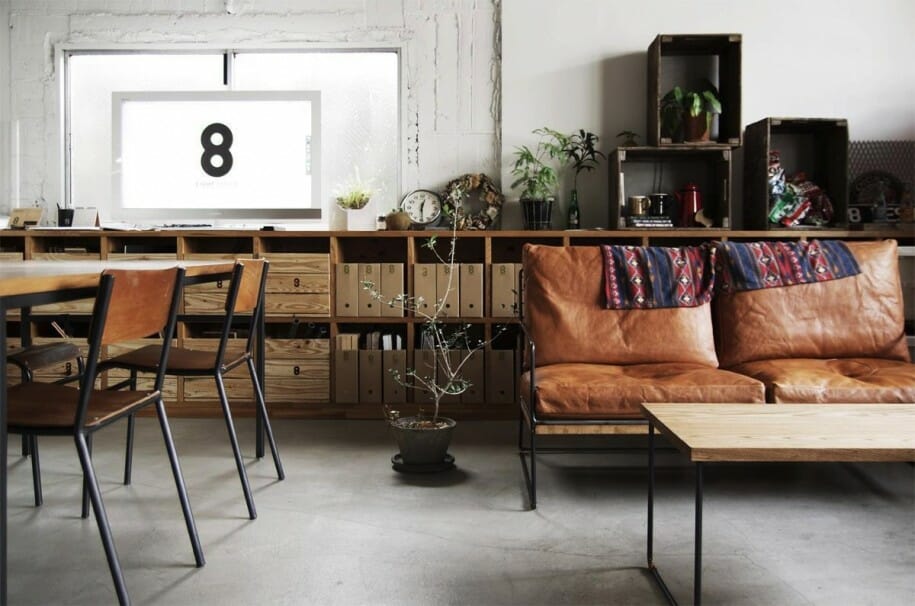 #3. Leather.
Remember Halley Berry's Cat Woman get-up? No doubt, leather can have a certain affect. Don't underestimate this finish when talking about decor. Leather on chairs, sofas, or ottomans can be soft and supple. In deep, rich colors they draw attention in a room.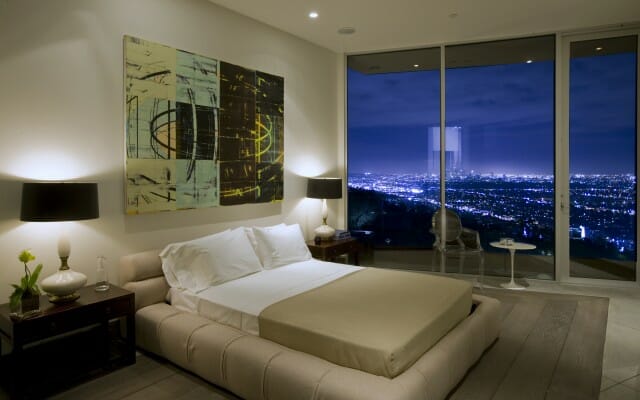 #4. Making it about the view.
If you're blessed with windows overlooking a coastline or city skyline, let the view speak for itself. Often it inspires euphoria.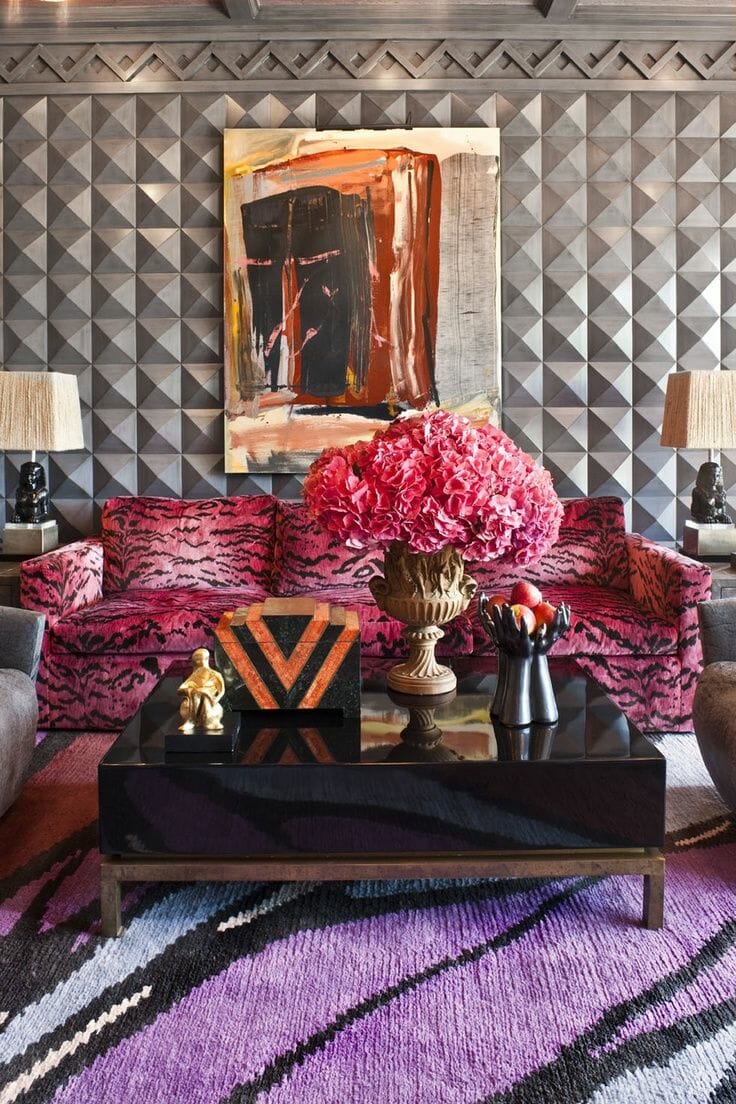 #5. Expose your wild side.
There's something gorgeously exotic about animal print decor. Based on Nature's design, they can be reminders of our primal-ness.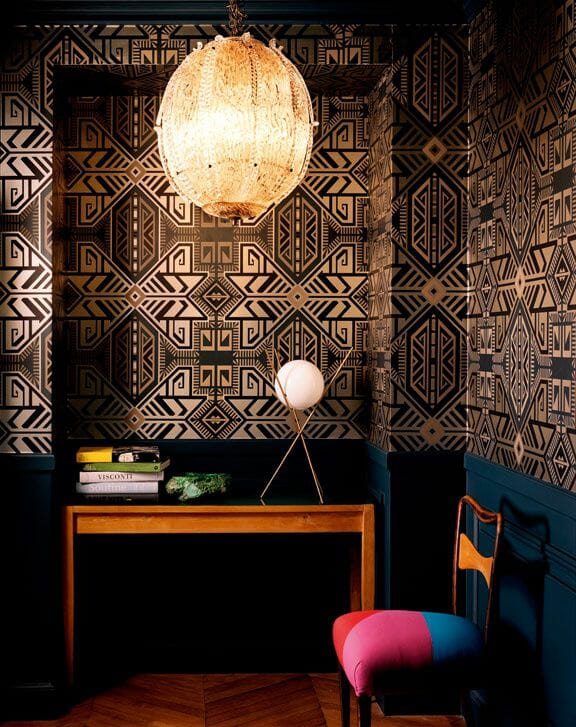 #6. Let loose with wallpaper.
Let's face it; paint is pretty predictable. Giving your living room an textured accent wall or your bedroom walls a shimmery finish with wallpaper can bring an excitement and spontaneity to your interior design.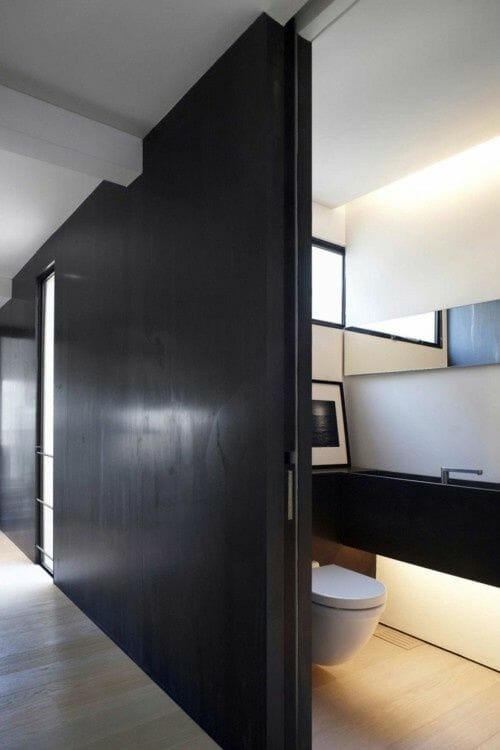 #7. Less is more.
Furniture with sleek lines and bold form. A singular piece of art against the expanse of a wall. The focus on the merging of materials. This is the minimalist style…hot or what?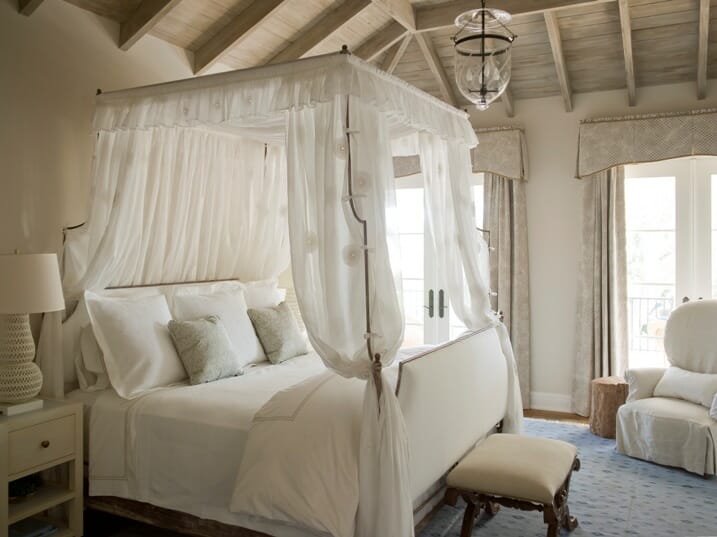 #8. Canopy beds; your private getaway.
There's always been a romantic quality of draping fabric enveloping a bed. Whether a luxurious four post canopy or a more relaxed circle canopy, these give the feeling of making your bed a special space.


#9. Evoke emotion through art.
Arouse feeling through your choice of art. Black and white photography, charcoal figure drawings or beautifully colorful curves found in paintings (think O'Keefe) can all add an element of sensuality to your space.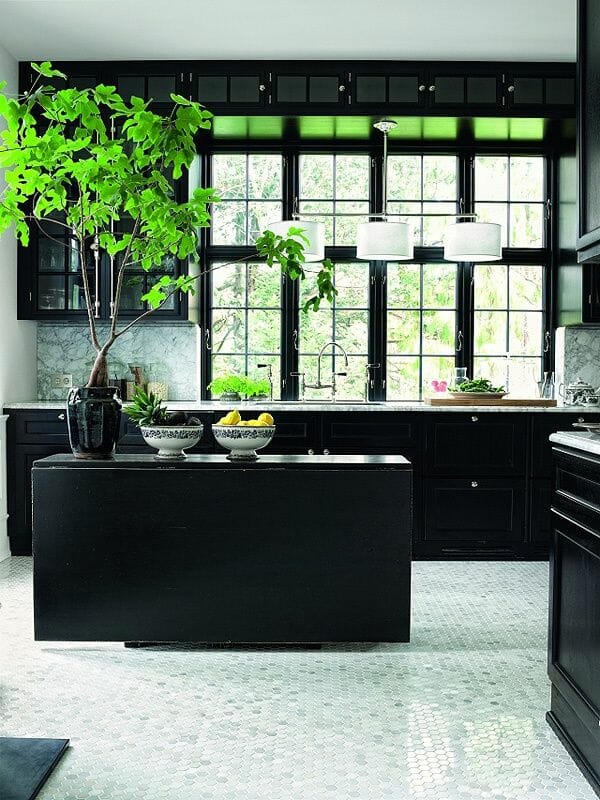 #10. Take points from the sexy black dress.
Black can be dramatic and somber, but it's also very attractive. Consider an accent wall, cabinets or furniture in this color to offer your space an element of intrigue and class.
Written by Christine Martin, Decorilla's creative design expert, who finds Moroccan lanterns and Japanese indigo textiles extremely sexy.