Terese F.
Terese uses her passion for design to help clients obtain beautifully styled spaces that are infused with their own personal style. Terese loves bringing the visions her clients have for their spaces to life, making sure they are as much or as little a part of the design process as they want. Her overall goal with every project is to leave clients with spaces that inspire and invoke joy whenever clients enter or think about their spaces.
Describe your go-to style:
My go style is Contemporary modern. I love the clean lines and sophistication that combining the two styles presents.
What drives you to design?
My love and passion for design is what drive me to it, the feeling I get when searching for the pieces that makes a project come alive is what make me love what I do. It is my escape, my happy place.
From where do you draw most of your inspiration?
I draw my inspiration from everywhere, art, buildings, nature and most of all my clients. My clients are my greatest inspiration, I want every client of mine to feel like I listened to them and captured their vision for their space.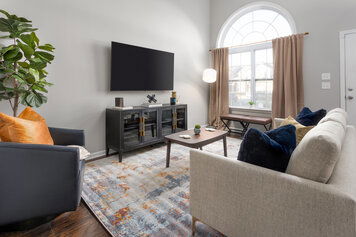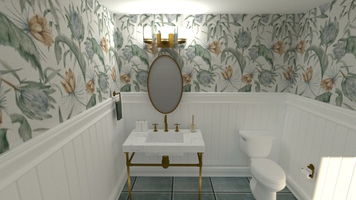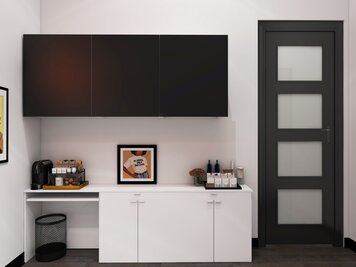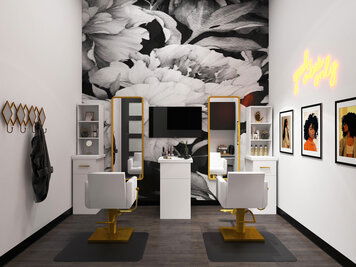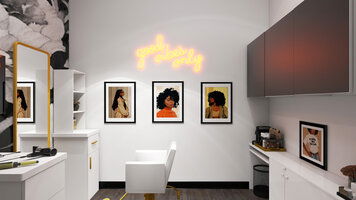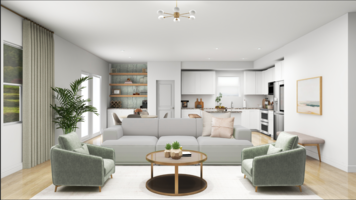 Serene Coastal Living Area