Soha K.
Soha is a multidisciplinary interior architect with over 5 years of professional experience in Canada, France, and Morocco. She has a bachelor's degree in Architecture from Toronto's Ryerson University and a second Bachelor's degree in Interior Design from the Academy of Design at the RCC Institute of Technology. Driven by her passion for art, interior design, architecture, photography and traveling, she finds herself inspired by our incredible world. Having lived in 4 continents and traveled to over 25 countries, she draws inspiration for her designs from the vast cultures and people that she encounters on her journeys.
What drives you to design?
What drives me to design is the incredible transformation process of a given space and the ability to create something new from something old.
Tell us your biggest design secret:
Listening to my client's needs. Although this is more of a necessity than a design secret.
Describe your favorite project:
My favorite project was the complete renovation of a 62 square meter (667 square feet) apartment from the 1940's that my husband and I purchased in the charming French city of Grenoble. Before the renovation, the interior of this apartment appeared decayed and dark due to excessive subdivided rooms. The main objective of this renovation was to bring in as much natural light as possible while respecting the original mid-century structure and elements of the building to create a space suitable for contemporary living. This was achieved by removing the walls which separated the kitchen/dining area, living room and the guestroom and essentially creating a large open space which allows natural light to pass through from each end of the apartment. Although each individual space now had its own specific function, the openness allowed for a more fluid relationship between these spaces.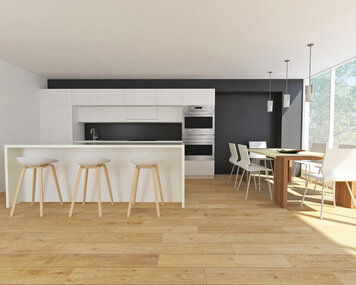 Contemporary Kitchen + Dining Option 2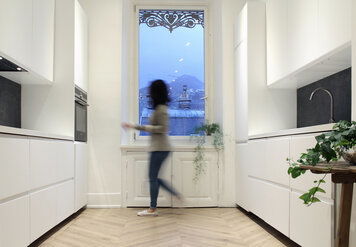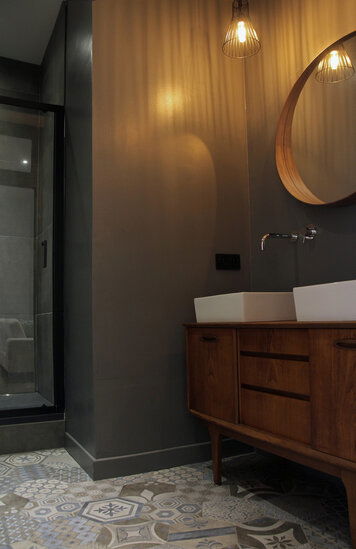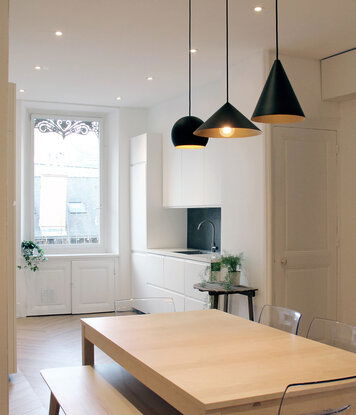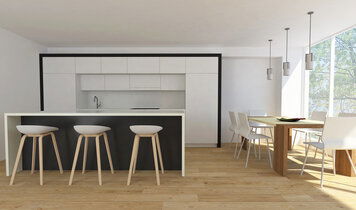 Contemporary Kitchen + Dining