Sarah O.
Born and raised in sunny California by a family of artists and educators, Sarah learned to understand art as creative expression, and as therapy. Her love for travel began at young age, taking summer road trips up the coast, through deserts and forests, to national parks and sleepy towns. She found the natural landscapes, dilapidated buildings, and surrounding shapes and sounds stimulating, all of which took part in developing her creative eye. She has since accumulated professional design experience working on projects along the west coast, including multi-family housing, hospitality, and education. Apart from being a full-time designer, Sarah longs to see the world from a different perspective and feels at home on an open road. Travel, but more importantly, travel with a purpose has become most fulfilling. It fascinates her to be in new and unfamiliar places, to discover the gems and the people of other cultures, and to help grow and develop under-privileged communities. She loves having the ability to connect with others through various artistic outlets. When possible, teaching and mentoring in art, English, dance or joining humanitarian construction projects are her favorite way to travel with a positive impact. Sarah continues to develop her own eclectic design style as she finds aesthetic yet functional design solutions. Her ultimate dream is to combine her passion for philanthropy and design by leading international design projects in underdeveloped communities.
From where do you draw most of your inspiration?
Simply from color and texture. Often times I will start pulling materials and get carried away with creating unique material palettes. Once I have a cohesive palette, it's easy for me to start building my design.
Describe your go-to style:
I'm a boho girl at heart! I love beautiful wood tones and soft, natural textures. Bringing in fresh and lively greenery, woven hangings or art, and pops of earth or jewel tones are always something I get excited about. I love when a client is able to add a bit of personal touch to their space, whether it be a ceramic sculpture they made, a photograph they may have taken, or a vibrant textile saved from an exotic travel experience..
Describe your ideal project:
My ideal project would be the experience of designing a boutique hotel/restaurant in a tropical oasis. Being able to pull inspiration from the culture, color palette, lifestyle, and nature surrounding the space sounds like a creative dream.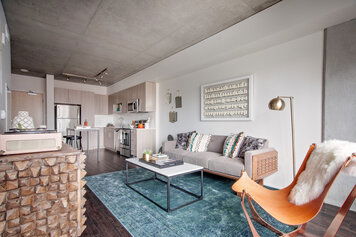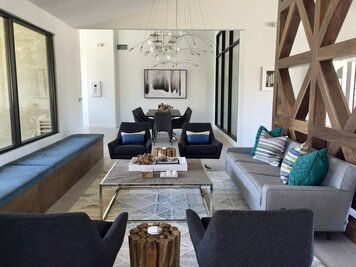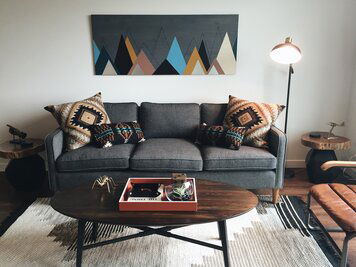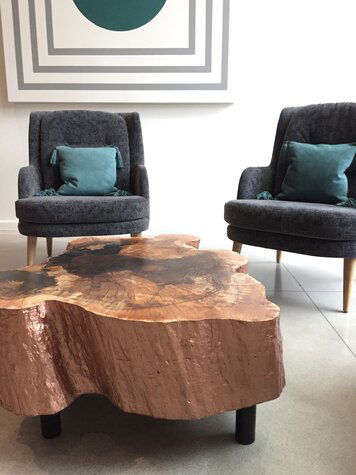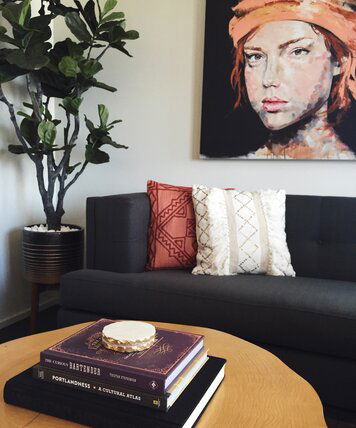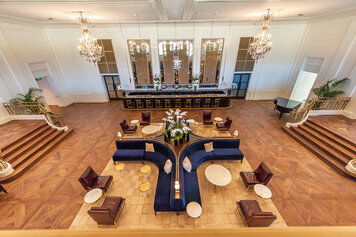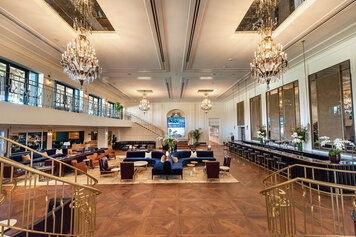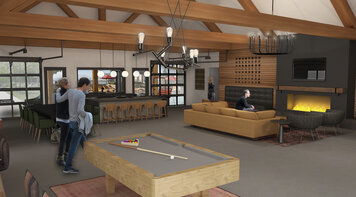 Industrial Modern Clubroom