Sara E.
Since she was a child, Sara has known that she wanted a career in the home improvement field and ultimately decided that interior design was the best fit for her. This led to her obtaining a Bachelor of Science in Interior Design. She has experience working on a diversity of project types and is a confident space planner. Sara is passionate about creating inviting spaces that allow homeowners to feel comfortable within their homes.
Describe your go-to style:
My go-to style is transitional. This style allows for the constantly changing trends and fads to live in harmony with traditional design staples.
We know you love designing, but what about it do you love most?
The thing that I love most about designing is being able to create a space that reflects the personality and needs of the homeowner. Everyone deserves to feel comfortable in their own space and I love having the opportunity to assist in that.
What drives you to design?
Having the ability to creatively express myself is what draws me to design. Every project is different and this requires you to constantly push your creativity.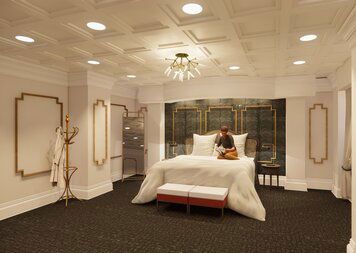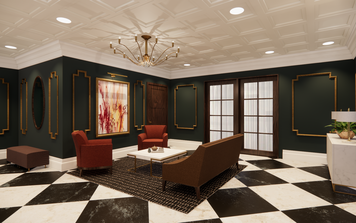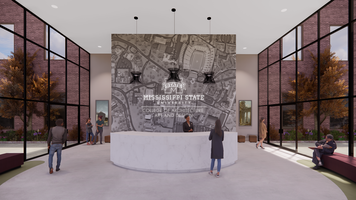 Educational Facility Lobby