Pamela W.
Pamela has a B.F.A. degree in Interior Design from the Savannah College of Art & Design as well as a M.S. in Operations Management and B.S. in Finance. Her finance and business management background have influenced her approach to interior design because she heavily relies on client input, research and strong conceptual ideas to create spaces that promote comfort, movement, connectivity and the social equilibrium. She has experience in both commercial and residential interior design including project programming, space planning, design development and project administration.
Describe your go-to style:
My go-to style is clean, contemporary glam. I love to mixing metals with natural wood textures along with sleek lines. Bold, rich colors in balance with black and white is also a key design feature that I love to use in my designs.
What drives you to design?
I love designing interiors because I believe that if a person will naturally occupy space wherever they go or in whatever they do, the space should be healthy, functional and beautiful. I want to help create spaces for people that enhance their quality of life while also embodying a sense of timelessness and connection to users.
From where do you draw most of your inspiration?
I draw most of my inspiration from nature and the human body. Nature is the root of all color and form and I use it to create harmonious, inviting spaces that meet my client's needs.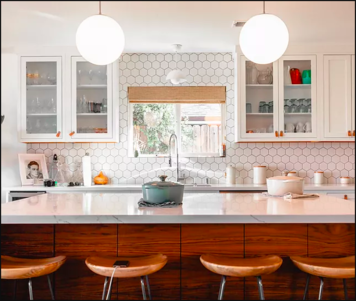 Bright White Kitchen Update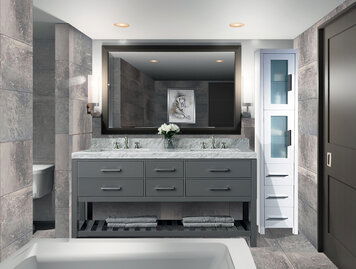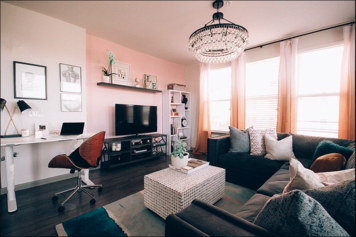 Eclectic Living Room with Touches of Glam