Nileta K.
Nileta is an architect, with majors in both interior and landscape design, that handles projects of all scales and types worldwide. She has succeeded in meeting her clients' requirements for different levels of work (architectural, interior & landscape) including small scale projects, private villas, hotels, restaurants, cultural spaces etc.
We know you love designing, but what about it do you love most?
I love creating spaces that will help our clients live the life they dreamed of. I believe design is the tool that can form the setting of a happy life, a creative life... or a very dull life if you chose to ignore it. This notion of creating spaces for successful living is my go to when it comes to designing.
What drives you to design?
Design is everything for me: it somehow includes your everyday life from the moment you wake up till the moment you fall asleep. It is in the way you decorated your house, in the coffee mug you chose to buy, it is visible through the outfit you chose to wear today, the phone you bought, the way you arranged your things on your work desk. The fact that design is so universal and so tangible makes me want to get our hands on one of the most creative fields one can get involved in.
From where do you draw most of your inspiration?
My inspiration comes mainly from taking with our clients. I tend to discuss their needs, likes, taste in design and life in general and this is what gives us the motivation to start searching for ideas that ultimately become our inspiration and starting point for the desing process.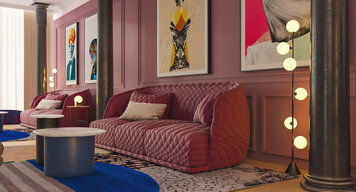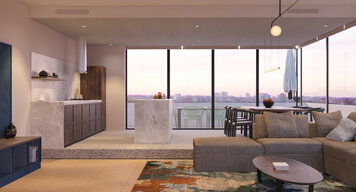 Penthouse Living Room & Kitchen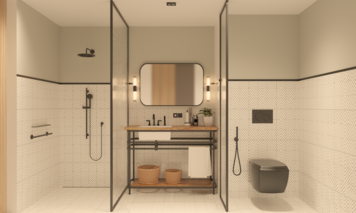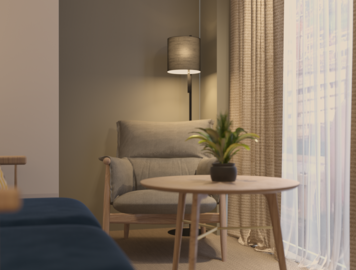 Cozy corner at living room