Martha G.
Martha García is an architect with an interior design certification. Since the university she has had the opportunity to work on different projects, finding herself very passionate about interior design. She has experience in office, residential and commercial design projects for clients from all over the world. It is to mention that in every design she has made she has always tried to come up with highly creative and aesthetic ideas that satisfy the needs of her clients, taking in mind the lighting, the color psychology, the textures, and the most appropriate furniture. She also likes to include in her designs the powerful effect of the plants or natural elements, since they change completely how people feel in the spaces. So, feel free to contact her! She would love to accompany you in this beautiful process of transforming your space.
Tell us your biggest design secret:
My biggest design secret is always putting extreme attention and care into my client's needs and tastes but from an interior designer's perspective.
We know you love designing, but what about it do you love most?
What I love most about designing is having the opportunity to improve the lives of my clients. I think that it's magical the way that the spaces in which they move every day can affect and change their moods radically, and having the tools and skills to make their interiors a better place to stay makes me very happy.
From where do you draw most of your inspiration?
I take most of my inspiration from nature since I consider that it has its own perfection. Every detail of it: its shapes, colors, and textures, all of them are beautiful elements that can be incorporated into the spaces and make an impact without a doubt.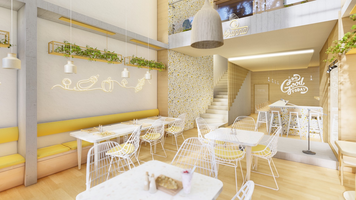 Veronna Trattoria Restaurant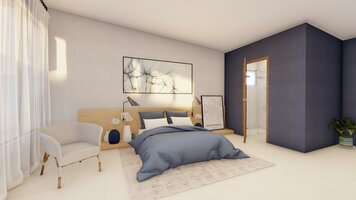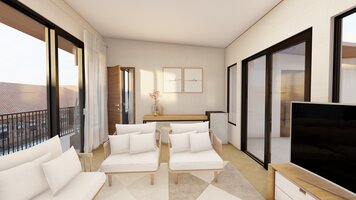 House "El Doral" - Living Room