Marisol O.
Marisol is a friendly and enthusiastic interior designer who truly adores all design styles. She's committed to bringing warmth, personality, and positive energy to every space she touches. Her love for design began when she was just eight years old, as she filled her notebooks with creative floor plan drawings. Having worked as a lead designer for so many years, Marisol has become an expert at designing cohesive interior plans that make entire homes feel connected and harmonious. Marisol's endless curiosity and passion for life and design, combined with her warm and friendly approach, make her the perfect designer to help you create a beautiful and inviting space that you'll love.
We know you love designing, but what about it do you love most?
If I had to narrow it down to one thing, I would say my favorite moment is seeing the initial concept come to life. There's just something almost magical about throwing thoughts onto paper, organizing those thoughts into a concept, and then finally bringing them into the 3D for someone else to enjoy. It just never gets old!
Describe your go-to style:
Modern-Eclectic. I love clean lines, modular shapes, and that feeling of expansiveness you experience when you're inside a modern home. Contrasting that with classical elements like an arched doorway, an antique piece of furniture, or intricate crown molding helps add warmth, coziness, and interest to the space. It also allows the space some room to grow and evolve with time - just like us!
What's your prediction for the next big trend in design?
My trend prediction isn't something that's necessarily new to the industry, but I definitely believe we'll be seeing Holistic Design, Biophilic Design and Feng Shui all having a larger presence in design. There seems to be a collective awareness around the importance of our psychological, physical and spiritual health and well-being. Naturally, we will be designing our homes to support these needs with a focus on optimal energy flow, meaningful material selection, natural light and a direct connection to nature.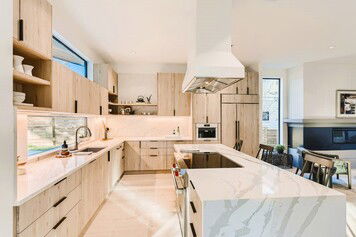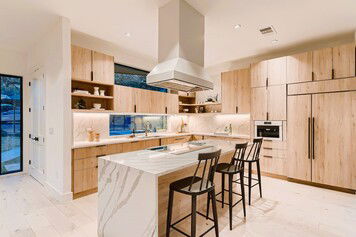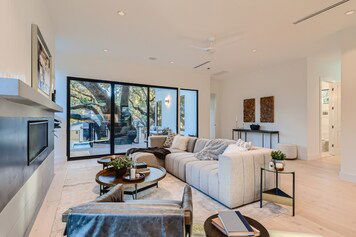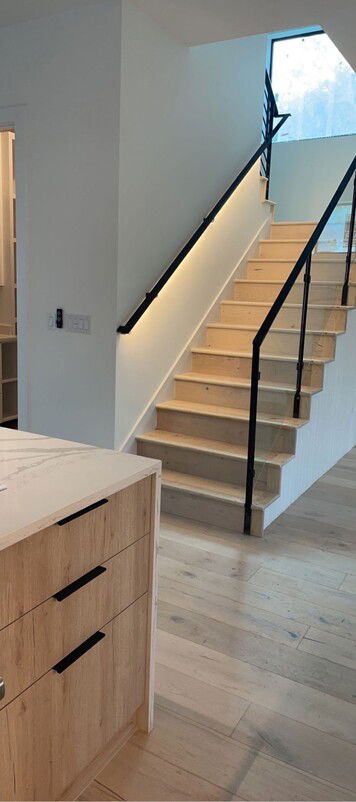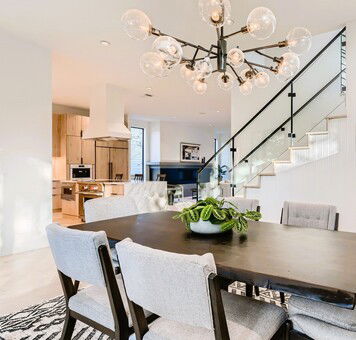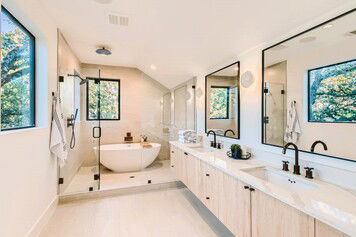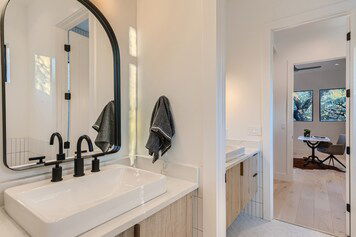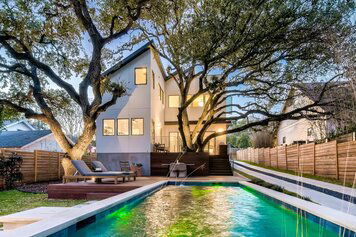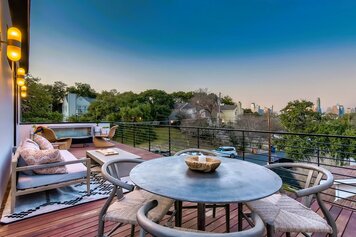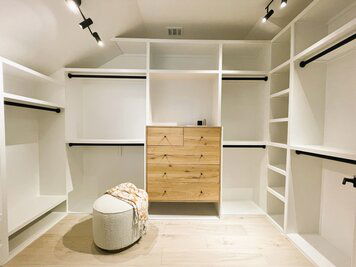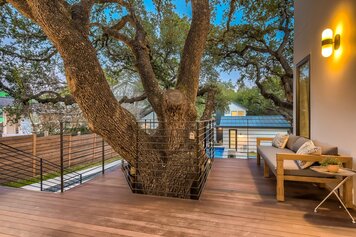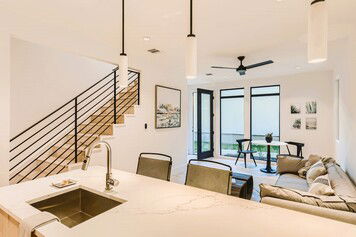 Austin-Modern Guest House