lila n.
Lila is an enthusiastic, strategic, visioner, and her goal is to help people improve their quality of life through her designs. She always has her client's needs and personality as the main feature. She believes that each client's personal space is unique and every client deserves it to be special.
We know you love designing, but what about it do you love most?
There are people who enjoy the use of products, spaces, experiences, and then, there are these other people who see the world around us differently than other, and want to fix all of the things. Those who enjoy designing products, features, spaces, experiences to serve the rest! Design is a challenge and a pleasure. A challenge that pulls you out of your comfort zone to discover new things, and a pleasure of piecing together new ideas and techniques to create a final design. Is a profession and a process very close to humans with a responsibility to them. As a designer you learn new tips and tricks and find new tools every single day. Trends change, new materials come to life, new tech is created, and I, I enjoy being a lifelong learner. As a designer, you see things that need to be fixed. Poorly designed doors are your nemesis. Empty, unused corners need to be dressed with a meaning. Oddly arranged grocery store layouts give you a twitch. And it's not negativity driving these observations, it's a deeply rooted need to fix these things to make them stand out. I love the problem solving and creation process. I love the idea of giving life to someone's vision and helping people connect with a content that will benefit their life. I constantly imagine ways to improve the world around me. And when I get to act on those thoughts? It's a great day.
From where do you draw most of your inspiration?
I am inspired every day. Everywhere you look, you can take the detail and drawing inspiration. There are the expected places, like design blogs or beautiful collections of inspiring design on sites like Pinterest, Architectural Digest, Houzz, the work of influential designers and architects, art pieces, or design exhibitions to follow trends and give you the vibe of the market. But the main source of design inspiration comes from e v e r y t h i n g, and is out there. The shade of the orange on a counter top, the shading created by a shadow on the sidewalk, the shape of a lamp post, a beautiful object can be an endless supply of inspiration and can provide the fuel for the entire design of a room, the ambience of the setting on a movie, a song, the observation of people using a space and interacting with each other, our everyday functionality issues... There is a never ending stream of inspiration everywhere you look. And when I am in need of more inspiration, I pack my bag and hit the road.
Describe your go-to style:
I take pleasure in the simple things in life with a good taste. Good food, laugh, music, creative work, interesting destinations, and comfortable living are my… raison d'être. In my design, I like to design rooms to be comfortable, but with just the right amount of edge to keep it interesting. I like to break the interiors down, identifying how the room is pulled together. I often draw on historical references and reinterpret them with today's materials in a timeless, elegant way. If I have to give a name to my ideal design that will be, functional design in a contemporary eclectic style. A design that responds to the needs or desires of the people who will use it, in a way that allows their needs or desires to be met, and with a look that screams effortlessly cool and personality.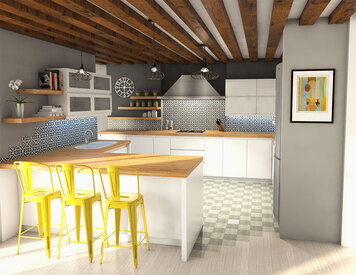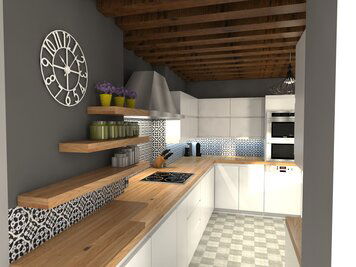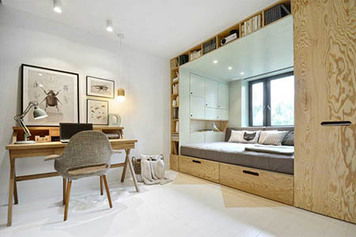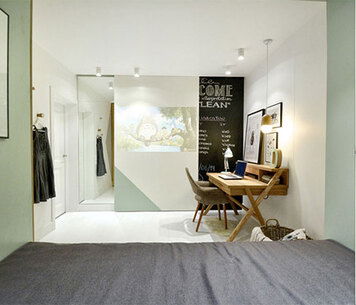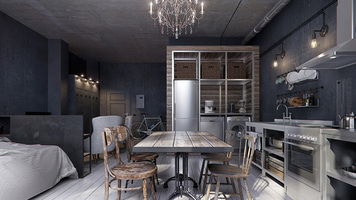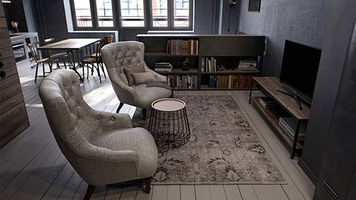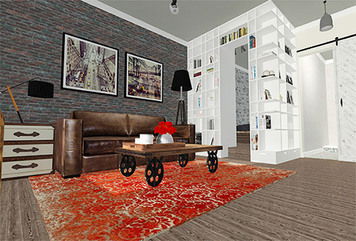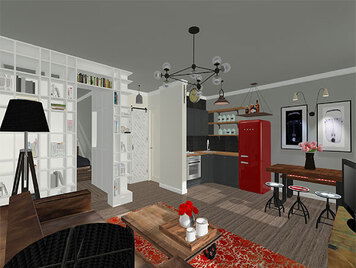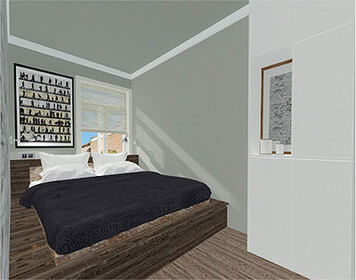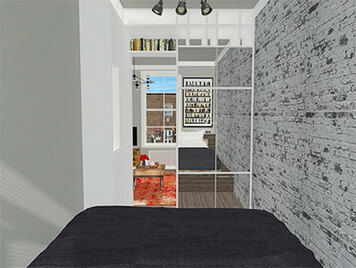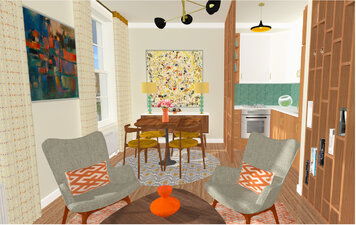 Contemporary, Mid-Century Flat Renovation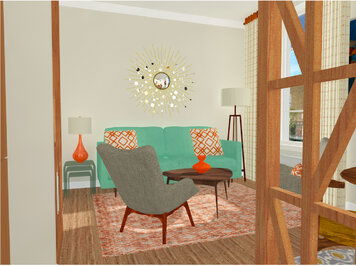 Contemporary, Mid-Century Flat Renovation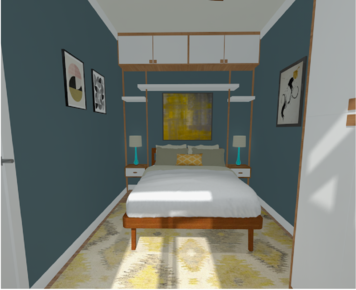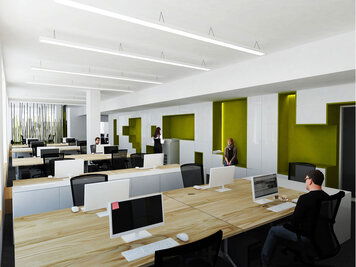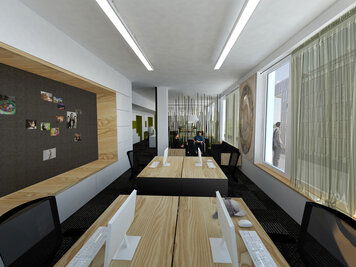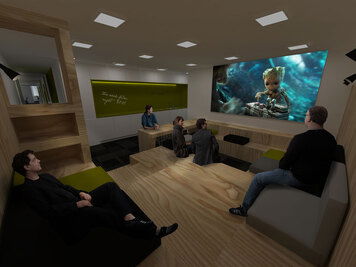 Workplace Kitchen/ Relaxation Area