Lauren K.
Lauren is a seasoned interior designer with over a decade of experience, specializing in crafting timeless, sophisticated, and comfortable living spaces. Based in a major design hub, she blends styles and eras seamlessly to create aesthetically pleasing and functional interiors that reflect her clients' unique visions and lifestyles. Her design philosophy extends beyond aesthetics, focusing on enhancing quality of life through thoughtful consideration of all design aspects, including lighting, color, furniture, and accessories. With a versatile portfolio encompassing cozy homes to upscale corporate offices, Lauren's comprehensive and thoughtful approach to interior design has positioned her as a sought-after professional in her field.
Describe your go-to style:
My go-to style is a harmonious balance between clean lines, natural textures, and relaxed charm that is both sophisticated and timeless. I often incorporate natural materials such as wood, leather, woven textiles, and greenery with an emphasis on creating warm and welcoming spaces.
What drives you to design?
I am driven by a desire to improve people's lives by creating spaces that are functional, comfortable, and aesthetically pleasing. I am constantly seeking new inspiration and strive to create designs that exceed my client's expectations.
From where do you draw most of your inspiration?
I find inspiration in the natural world, from travels, social media platforms, and my client's personalities. For example, I might use a client's favorite colors or patterns as a starting point or incorporate a beloved collection into the design.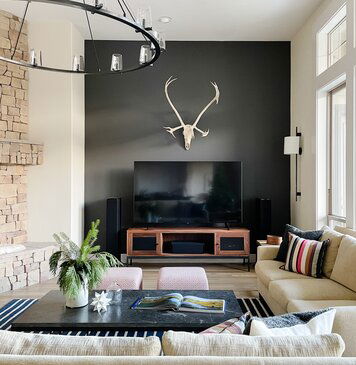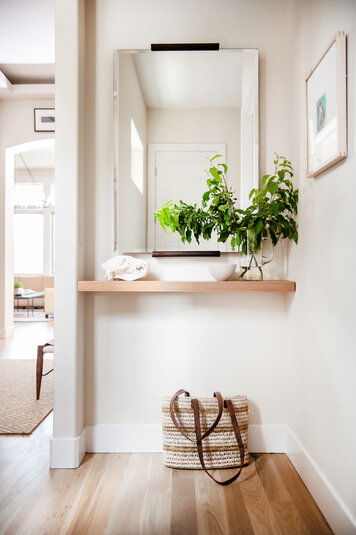 Modern and Minimalist Entry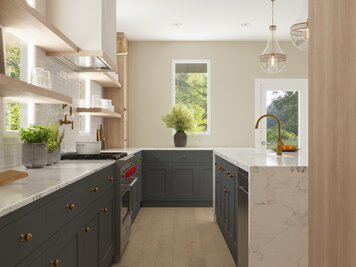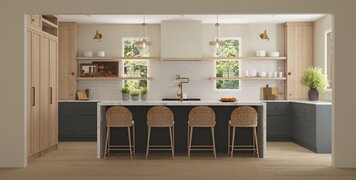 Old World Inspired Kitchen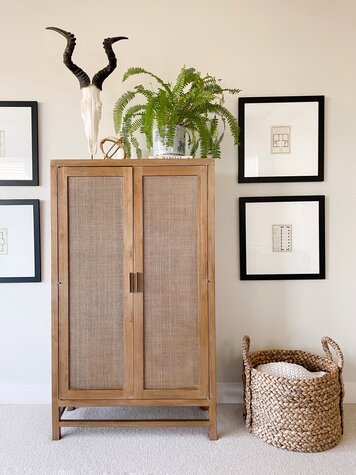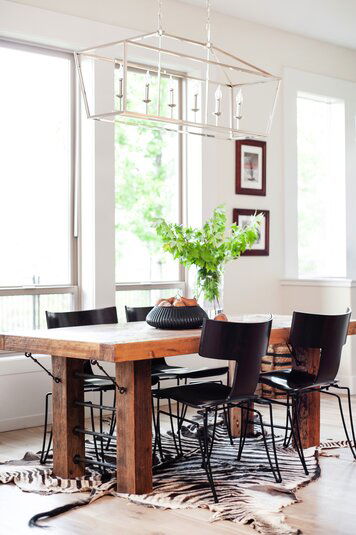 Modern Mountain Home Dining