Krysta G.
Krysta has been an Interior Designer for many years. Her working experience has trained her to solve many difficult challenges, such as functionality and making the most out of small spaces. Understanding the unique style preferences of her clients, and delivering designs that match that has become her daily challenge, one she is passionate about. Her core philosophy is to create elegant, yet functional spaces that are customized for each client's taste.
Describe your go-to style:
Working in any design style and taking on new challenges intrigues me, so lately, I love the Maximalist Aesthetic. I am a minimalist myself, but the fun colors and patterns of Maximalism are a welcomed change from my usual aesthetic.
We know you love designing, but what about it do you love most?
I love the freedom I feel when designing! There isn't anything more rewarding to me that creating a space that someone will love, and knowing that I put a bit of myself into it. I love connecting with clients to help them live a better and happier life through something that I have created. Design should be a life-altering experience that makes you feel free to be yourself but relaxed in the space around you.
From where do you draw most of your inspiration?
I draw most of my inspiration from interaction in the world around me. Maybe it is because of my background in architecture, but I am constantly viewing space and everyday items as opportunities to inspire design. I believe everything in your home should have utility, even if that utility is adding a bit of color and texture! How you interact with each item in your home should be with purpose or feeling.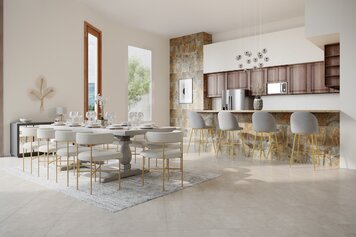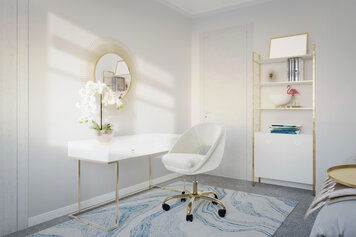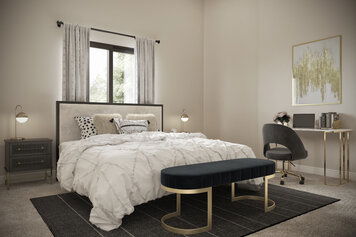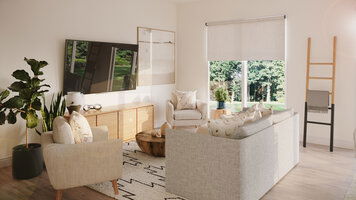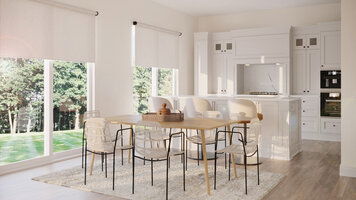 Scandi Bohemian Dining Space