Keda X.
Keda has a BA in Interior Design with a focus on modernism and interior structure design. He has worked as an interior designer for IUB RPS design office in Bloomington, Indiana. Keda has never been limited to one interior style. He believes that there is no such thing as "best style"; designers need to find the most suitable style for their clients. Like the saying goes, "Designers should not have color/style preference." Keda deems that derringers should always put clients' requirements first. In order to achieve that, designers need to be confident with any interior design style. Keda enjoy improving people's living standard and the seeing the smiling faces of the clients.
From where do you draw most of your inspiration?
I always get inspired by observing the details of our life. There is a large amount of imperfections in our homes: the dim light in our living room; the door stoppers always block your way and the annoying "long distance" between the sinks and the cooking ranges. Because I am a perfectionist, I never stop seeking the solutions to improve imperfect interior design.
What drives you to design?
I visited Osaka, Japan at an early age and I was lucky to meet a local interior designer who focused on designing small spaces houses and apartments. By using built-in cabinets, multi-functional furniture and amazing layouts, he created a lot of spaces and highly improved the dwelling environments of those residents. I had a huge passion for interior design at that time.
What's your prediction for the next big trend in design?
I believe minimalist style will come back in 2015, black and white will become the fashion icon again. The combination of different materials with natural patterns like light-toned wood and marble will be wildly-used in not only commercial design but also residential design. Moreover, I think there is a great prospect of E-décor because it meets the requirements of modern residential interior design: it's affordable, efficient and interactive.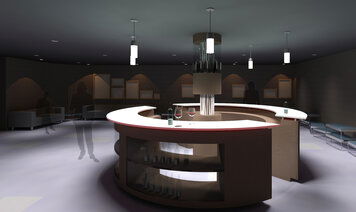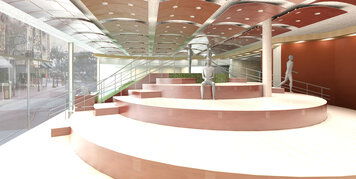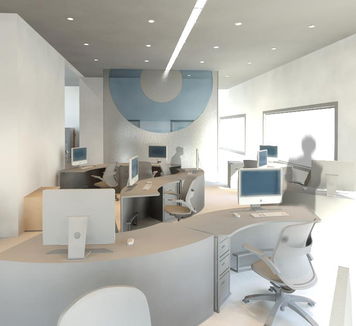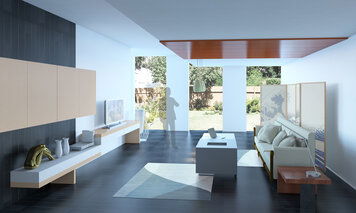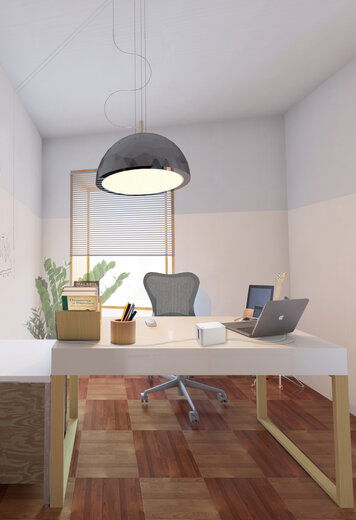 New York Modern Apartment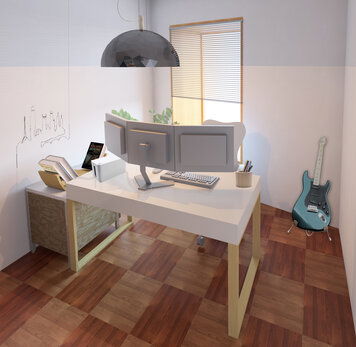 New York Modern Apartment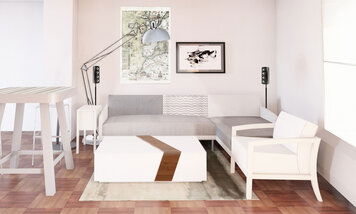 New York Modern Apartment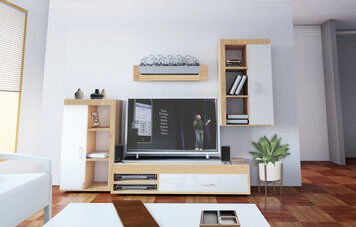 New York Modern Apartment