Ivonne O.
Ivonne is an interior designer with a love and passion for designing and remodeling homes. As a philosophy, Ivonne believes in human-centered design principles to guide the process of creating homes that please the eye. She works closely and collaboratively with her clients to understand what their needs and desires are to deliver a solution that excels both in beauty and function.
We know you love designing, but what about it do you love most?
I spend my days making spaces visually appealing, and what's not to love about that! I get to meet new people from all over and hear about the vision that they have for their work or living spaces. Then, I get to make it happen. I love to witness ideas unfold as I work to achieve my clients' design goals.
Tell us your biggest design secret:
Plants! Plants are a critical element of good interior design, and one of the most overlooked! When clients feel like something is missing from their rooms, or their space just doesn't feel cozy, it's often because they are missing a natural element like plants. Bringing nature inside can serve as that connecting item that creates a sense of rhythm in your space and is a great way to also create balance in a room.
Describe your go-to style:
My go-to style is a mix of contemporary, organic modern and mid-century modern. I love the use of the bare essentials to create a simple and uncluttered space with clean lines and a neutral palette. I also love incorporating the mid-century modern elements with its earthy tones, natural materials, vintage statement pieces and bringing the outdoors in with plants.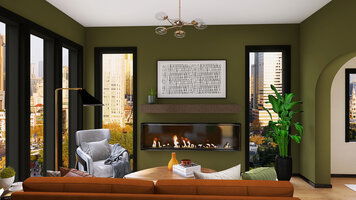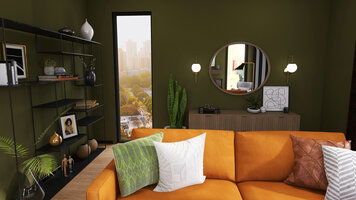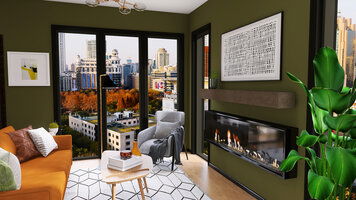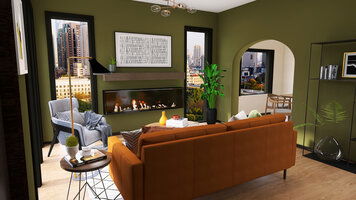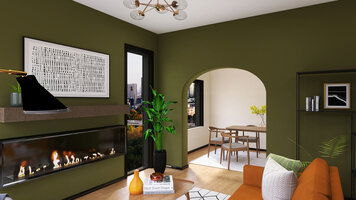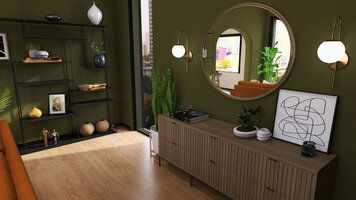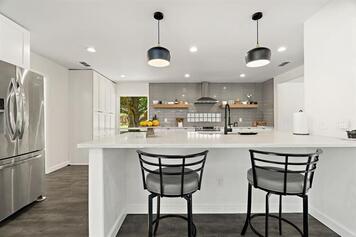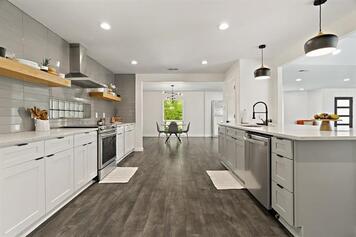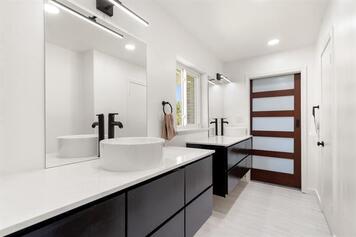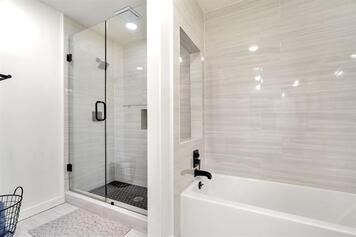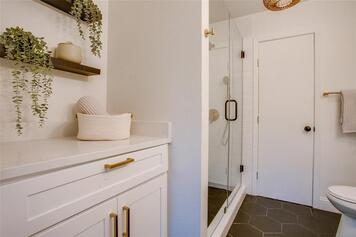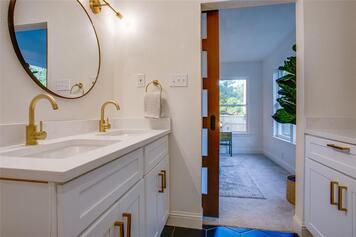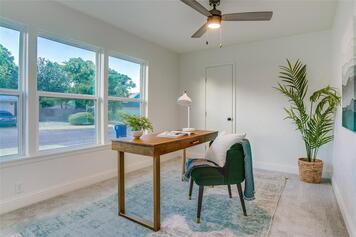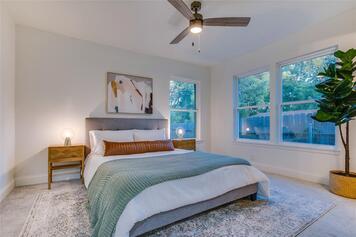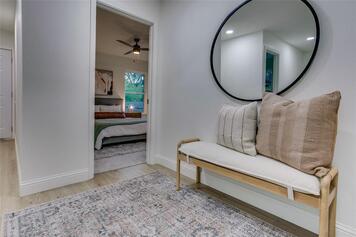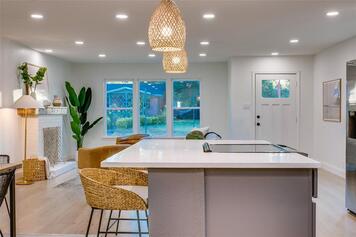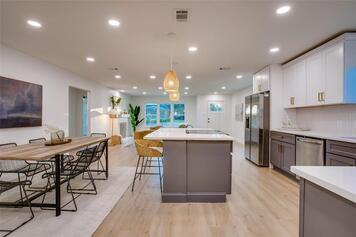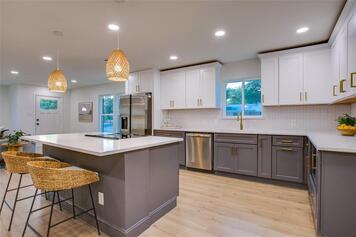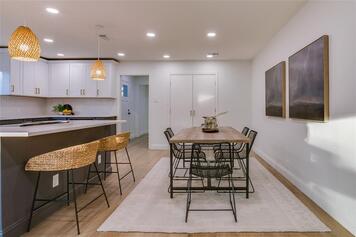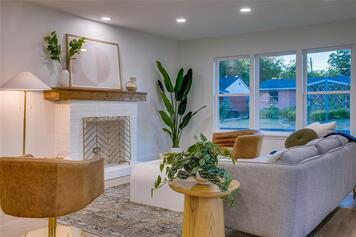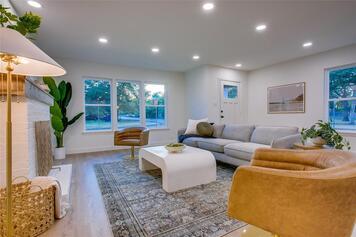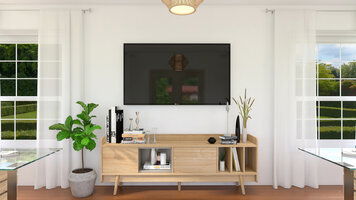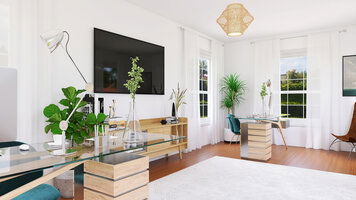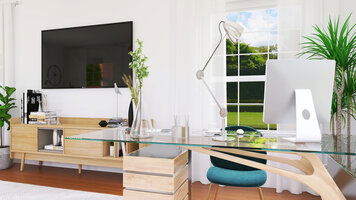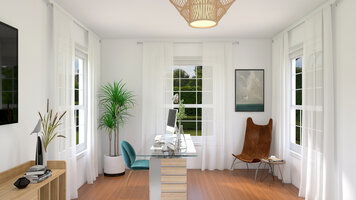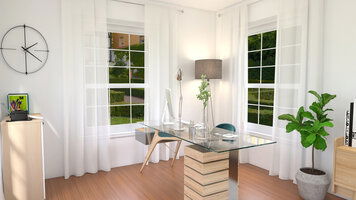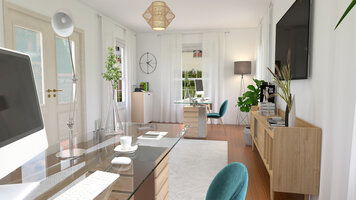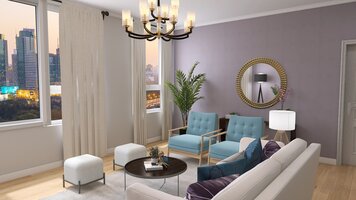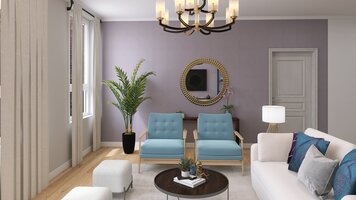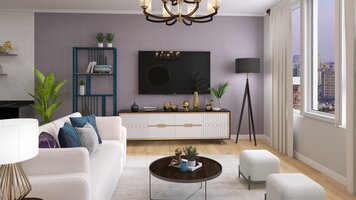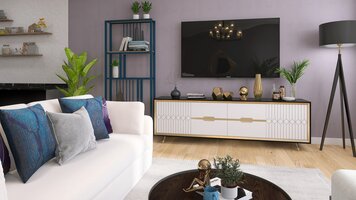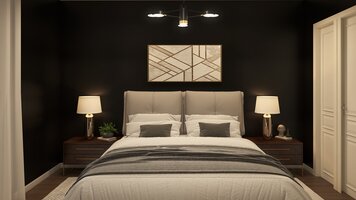 Modern Sophisticated Glam Bedroom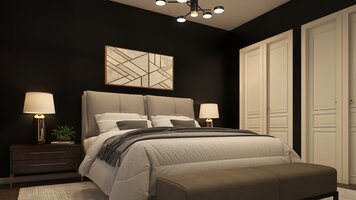 Modern Sophisticated Glam Bedroom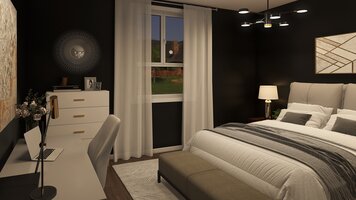 Modern Sophisticated Glam Bedroom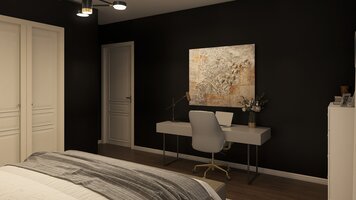 Modern Sophisticated Glam Bedroom