Ingy T.
Ingy is a multilingual interior and textile designer with experience working on various projects, including residential, hotel, retail, and office spaces. Her e-design services include mood boards, space planning, and color schemes using software and free-hand renderings. Ingy works with clients to create a well-designed and feasible product from the concept phase to the detailed specification list, providing harmonious solutions that save time and money.
Describe your go-to style:
Ingy aims to offer visual comfort and quality. She believes art plays a big part in it and adds a big value to the space! she likes to insert artistic elements like painting, sculptures and play with colours. She focuses on the contemporary style, mixed with a traditional touch. Ingy also remains impressed with the French /eclectic interiors with high ceiling, and the mix between modern and vintage furniture.
What drives you to design?
She have always been looking and searching for the little hidden gem in everything. It just makes her spark! She often gets inspired by unusual places as you never know what you might find. Going to the vintage markets often intrigues her because it has objects that are unique, original and full history. "It is a more personal experience than doing internet research", she says. Taking walks in the nature (with its colours and form) can help bring up new ideas. She also finds inspiration talking with a designer friend/ colleague, traveling to new places and getting to know the art of living at these place.
From where do you draw most of your inspiration?
During those years in Italy, she found inspiration for her projects from various European architects & artists. These influences together with her multi-cultural background of Egyptian, Lebanese, and Armenian origin inspired her to create a distinct representation of their philosophies.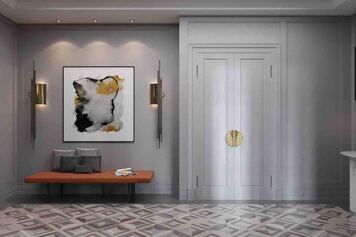 Luxurious apartment design, entrance lobby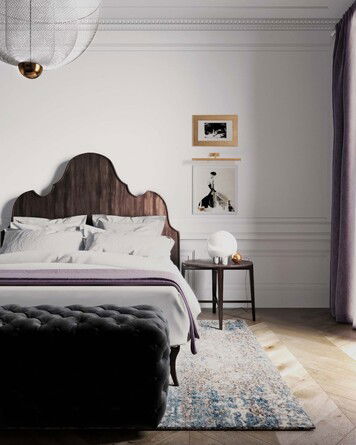 Luxurious apartment design, bedroom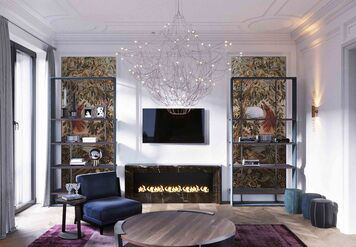 Luxurious apartment design, living room, tv wall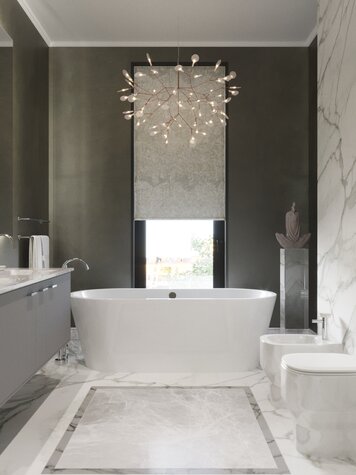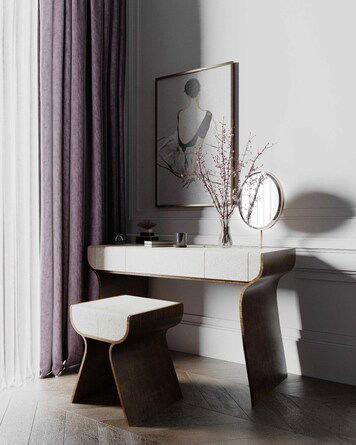 Luxurious apartment design, beauty corner in bedroom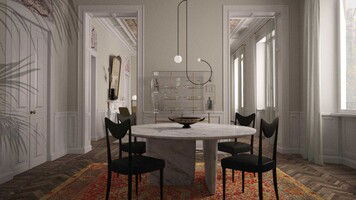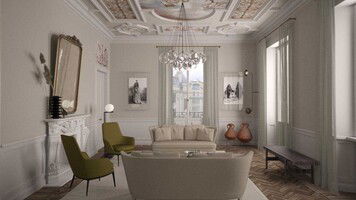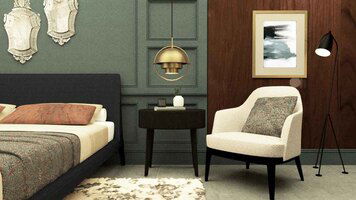 Milan apartment, master bedroom, view 1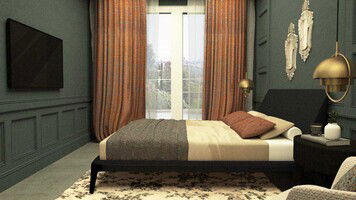 Milan apartment, master bedroom, view 2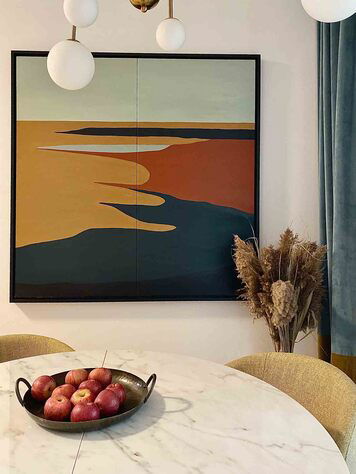 Milan apartment 2, dining area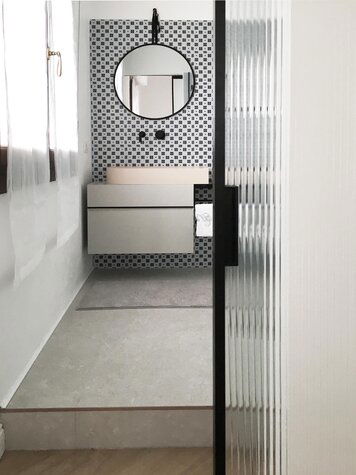 Milan project apartment 2, bathroom
Milan project apartment 2, living room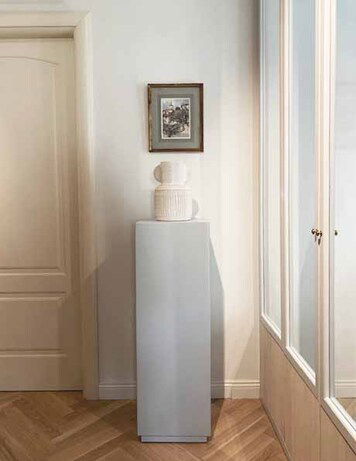 Milan project apartment 2, living room close-up view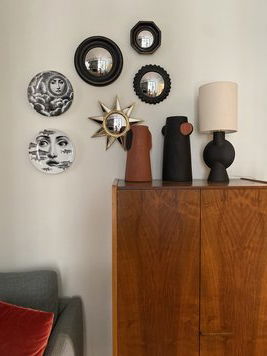 Milan project apartment 2, living room detail