Felipe N.
Felipe Navarro grew up with a family in the construction business. Growing up in a home under constant construction and change was the normal. His father, a project manager loves to remodel his family home. Garnering a passion to the idea of constantly changing spaces Felipe knew he had a love for design + build. A Creative mind from a young age and a knack for working with his hands Felipe grew up always wanting to create. A love for art, fashion, and design he cultivated his interest and honed on the skill of interior design. Having worked summers on construction sites with his dad and eventually project managing himself he spent 7 years learning how spaces are not only designed but built and function in the real world. Utilizing both function and aesthetics to make beautifully designed spaces a reality Felipe finished his design program and went on to multiple internships. Quickly gaining skills through his internships and advancing his career in multiple firms as a Design Assistant, Associate Designer, Jr. Designer and later Design Director he decided to start building his own brand. With years of experience in design + build he now creates innovative and luxe spaces for his clientele.
We know you love designing, but what about it do you love most?
I love the collaboration process of helping a client hone in on their design aesthetic and helping them bring that aesthetic to life. So often clients are unsure of how to fully describe what they want and it's fun to work through that process and help them find just the right design aesthetic for them. Design is so versatile and it's common to want to pick and choose different design styles to help create the perfect design for the client!
Describe your go-to style:
My go to style and personal design style is modern mixed in with some glam elements. I love gold and brass metal tones mixed in with cool tones that create a serene, elegant, and visually stunning space that also feels cozy and inviting.
From where do you draw most of your inspiration?
My inspiration mainly comes from my surroundings, wether it be an art gallery, restaurant, retailer, or another home I love to explore new spaces and try to see what thought went into the design and how to incorporate what I'm inspired by into my designs.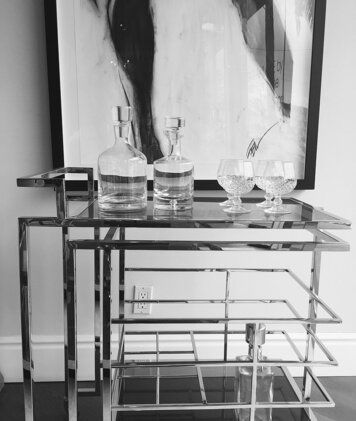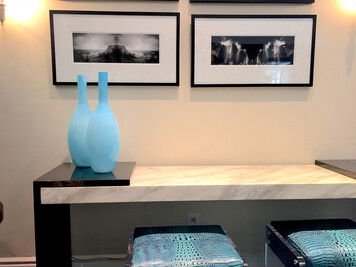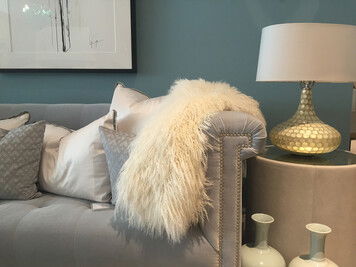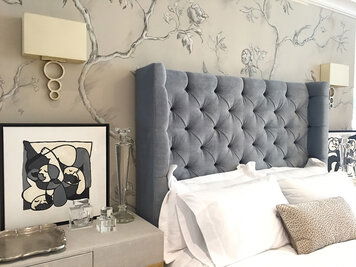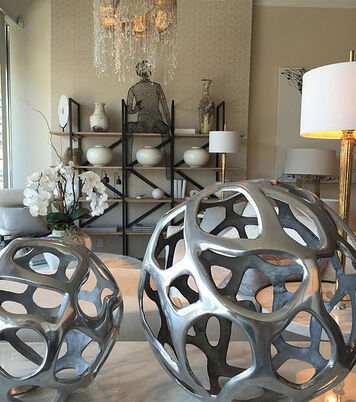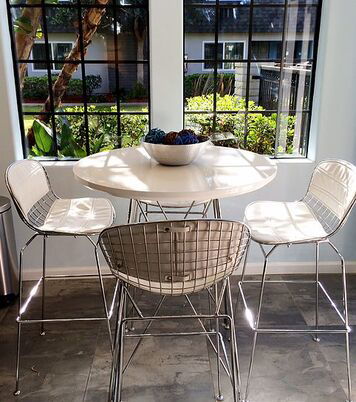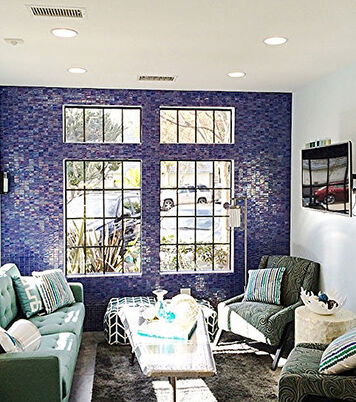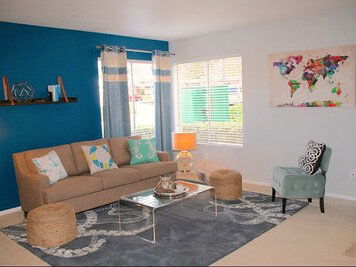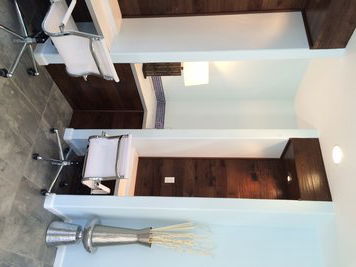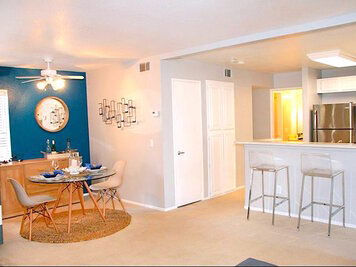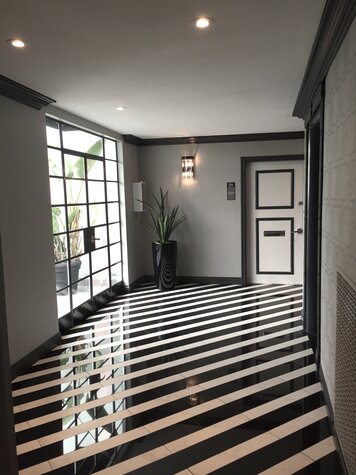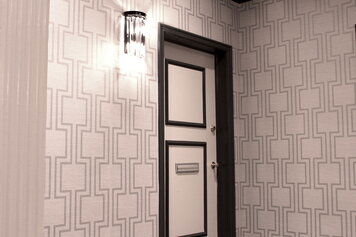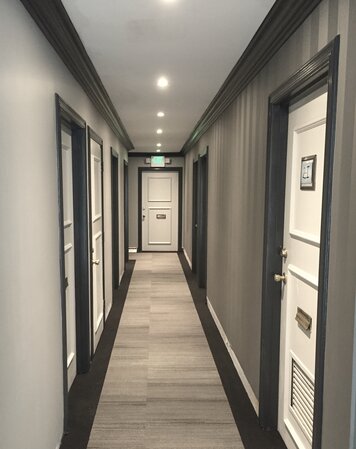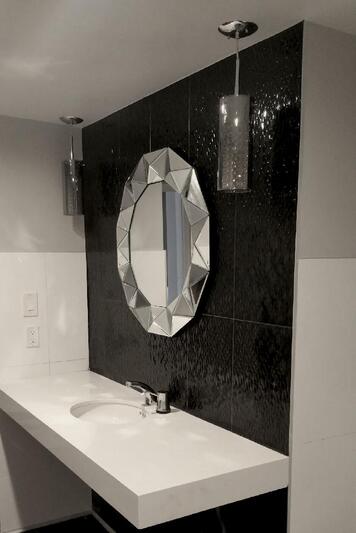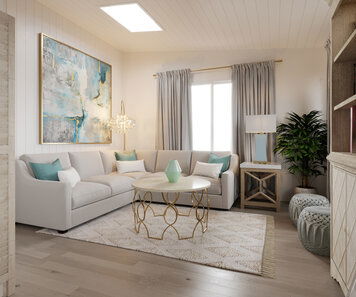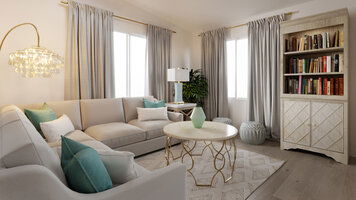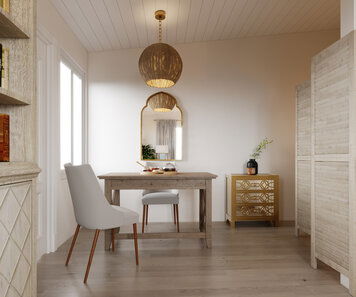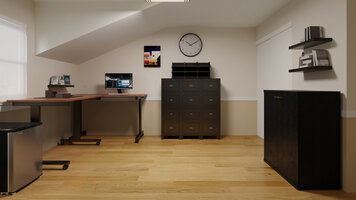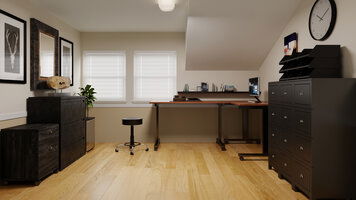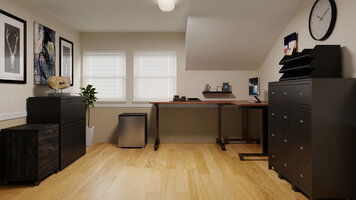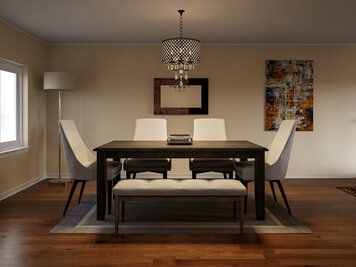 Contemporary Combined Living/Dining