Erin R.
Erin has a Masters Degree in Interior Design and a BA in Art History. Her design philosophy is that homes should be a sanctuary from the everyday world, bringing warmth, history, and practicality while never sacrificing beauty or quality. Through the meticulously planned layers of texture, color, and pattern, as well as mixing both vintage and new furniture, Erin brings this philosophy to life.
Describe your go-to style:
Eclectic and transitional. I don't adhere to only one style as there are elements from every design period and style that I draw inspiration from! Whether a luxe brass table created in a small studio in Brooklyn, a mid-century Womb chair, or a vintage Moroccan or Swedish rug, I love how pieces from different styles can work together.
We know you love designing, but what about it do you love most?
I love the energy that is created by a well-designed space. The synergy between furniture, textures, and finishes and how they come together to create a cohesive palette and aesthetic is inspiring. Seeing the items come together in person and the subtle details of each piece are always so special...It truly does change how people feel and interact with each other and I love that I can be a part of that transformation.
From where do you draw most of your inspiration?
I draw so much of my inspiration from nature, architecture, and different cultures. Textures brought in from nature, such as wood grains, leathers, and even metal and gem materials. Patterns inspired from different cultures such as textile-block patterns and motifs. I love mixing these elements in unexpected ways.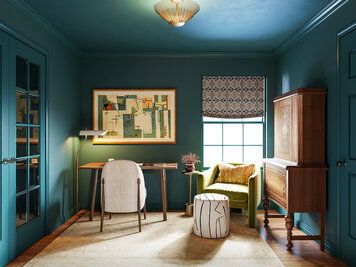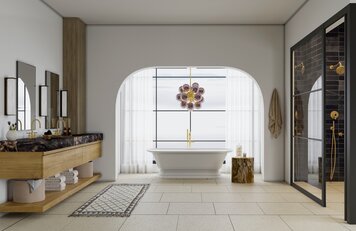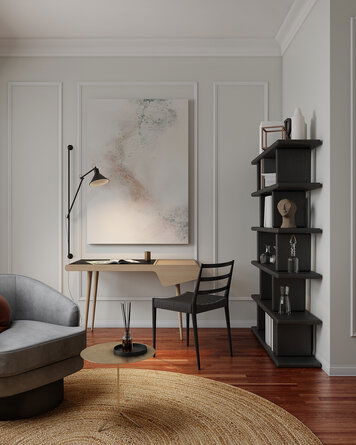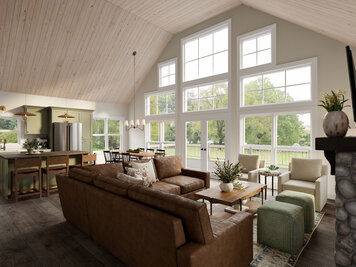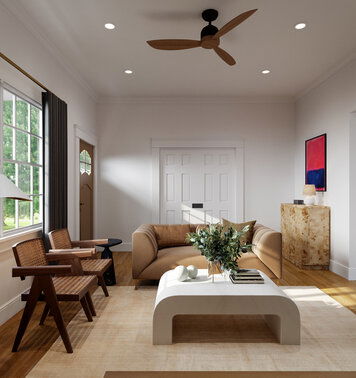 Eclectic Modern Craftsman Living Room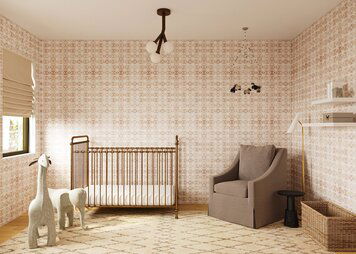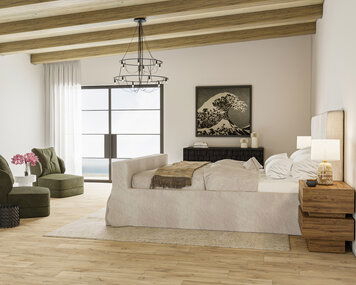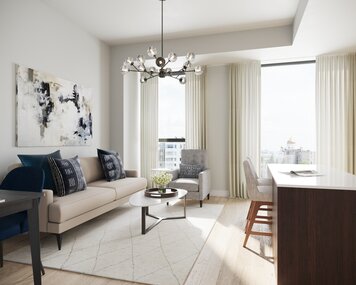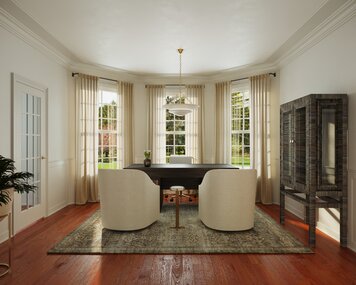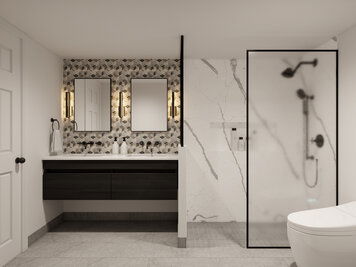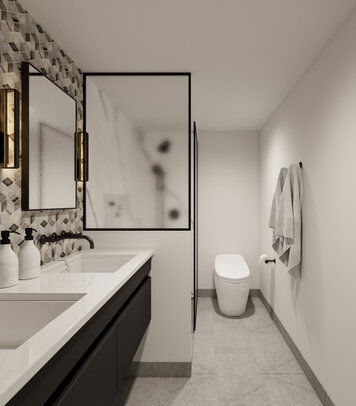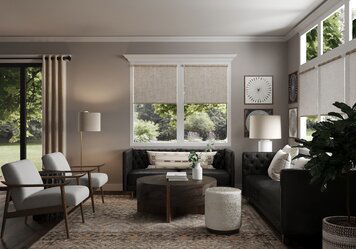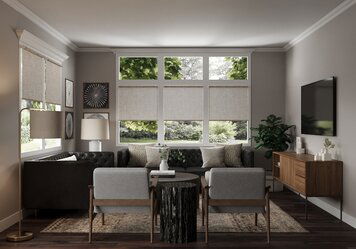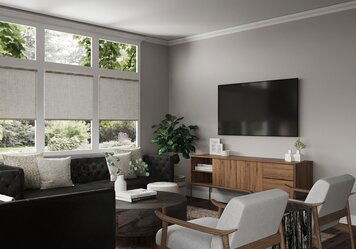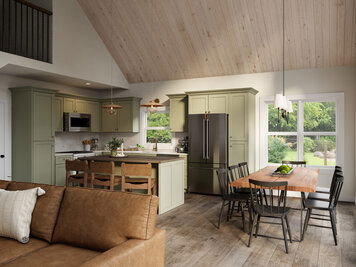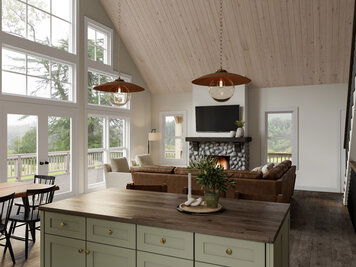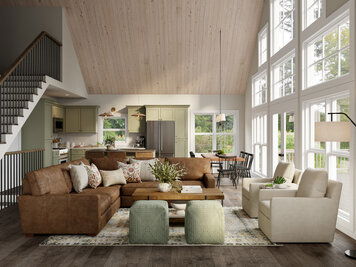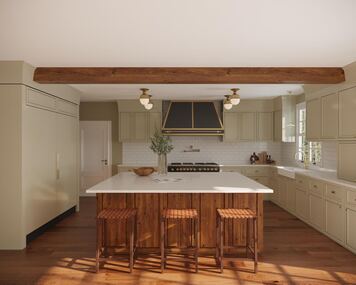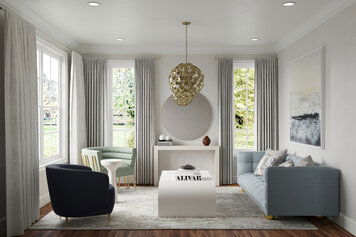 Contemporary Bethesda Living Room