Dusan R.
Dusan is a designer with over 10 years of diverse experience. Passionate about colors, product, and furniture design, advanced in interiors and design management. Dusan is always searching for new collaborations in the creative industry. The intention is to stay on the creative path, experiment with new approaches, and collaborate with a team who possesses wide scope of services and skills. To work on projects that lead to more human interaction between users, in work, public and educational spaces.
Describe your go-to style:
Making every project unique through detailed research and human approach to spaces and objects.
What drives you to design?
It is fun, it always been fun to start your day with pencil, research, and communicating with new clients and exploring new ways of solving problems.
From where do you draw most of your inspiration?
Initial guidelines and brief helps a lot and it should be a must, afterwards inspiration will arrive quite smooth through experience, roots, music, movies and traveling.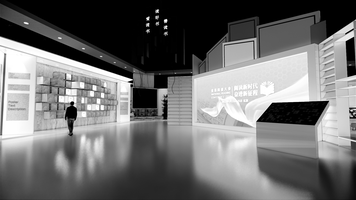 National reading conference, China