Danai G.
Danai has a degree in Architecture Engineering and is a Designer by profession in the field of architecture & interior design. She has worked at a major design firm on commercial and residential projects. Danai expressed interest in interior design at a very young age and has been passionate about it ever since. She loves when space tells a story through elements of design. She loves searching for that perfect rug that really brings an interior all together and that artwork and pillows that accessorize the room perfectly. When most people see only a room, she sees a canvas!
From where do you draw most of your inspiration?
I get my inspiration from many sources. Nature, traveling, emotions, people! Taking all those inspirations and applying them to a space, while adding touches to each client's personality is what makes my job most challenging and fun!
What drives you to design?
What drives me the most about design and the reason that I decide to become a designer is that sense of freedom in terms of the way I can interpret concepts. This is where I get to express myself. I always find myself designing whether it'd be on paper or visualizing it on my head as a way of expressing myself and releasing different emotions.
We know you love designing, but what about it do you love most?
I love seeing satisfaction from my clients. I want to help people figure out their spaces and create their dream projects! I want each space that I design to reveal my client's personality and not mine!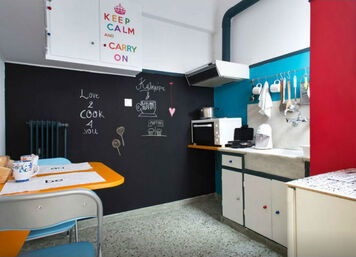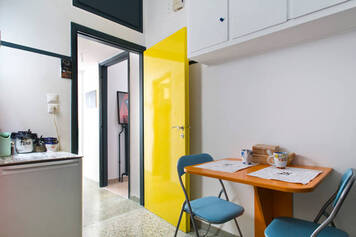 Diner Restaurant in Manhattan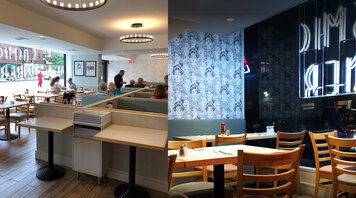 Diner restaurant in Manhattan