Catz D.
Catz has spent the last decade creating designs, for clients of different backgrounds. She has won prestigious awards along the way. Her unique design style and attention to detail, have captured an audience of loyal clientele. She has been described by some of her clients as innovative, professional, and sophisticated. Her goal is to improve her clients' everyday life by helping them create a unique environment that they can call home.
Describe your go-to style:
Defining my go-to design style is a tough one! I simply love aspects of most all of them! I am a renegade when it comes to creating any given style preference. I truly believe in designing a space that is timeless, and I do this by adding several design styles together with a little bit of this and little bit of that! I keep Trendy, at a minimum with accents only!
From where do you draw most of your inspiration?
My inspiration for any design naturally comes from my clients' unique style and personalities. Once I have determined their design flavor, we begin with art and fabric, and go from there.
Tell us your biggest design secret:
I NEVER follow the rules!! Each space has its challenges and also its own unique beauty, My job is to create a design that works for the space and my client. In my little world, No Rules, rule! Instinct, however ,wins!!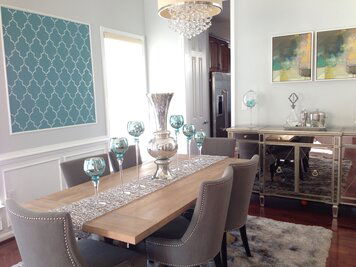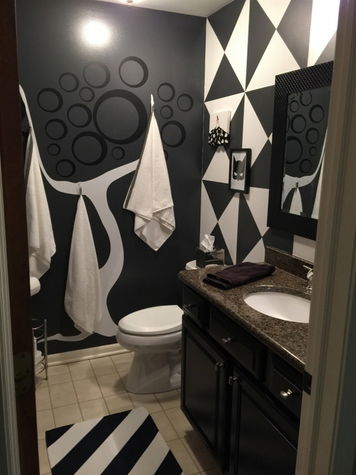 Modern Eclectic Gender Friendly Kid's Bathroom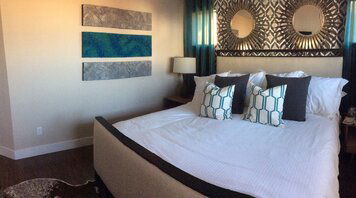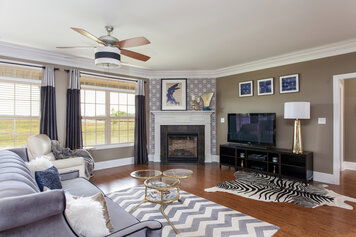 Modern Eclectic Living Room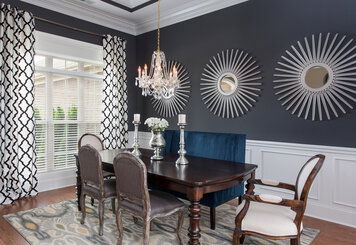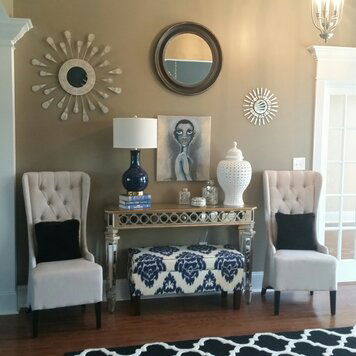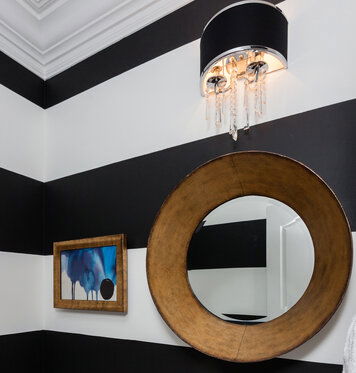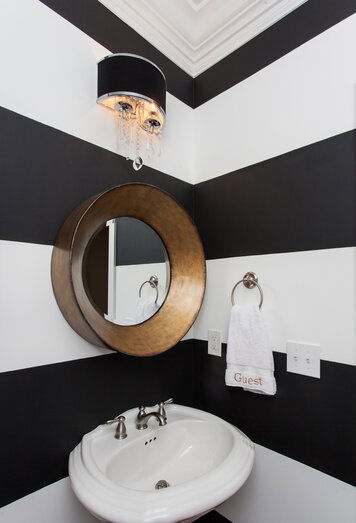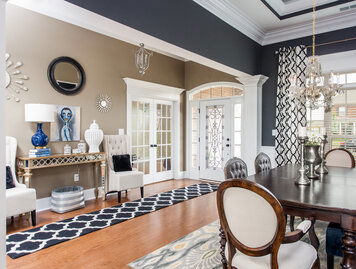 Eclectic Transitional Entry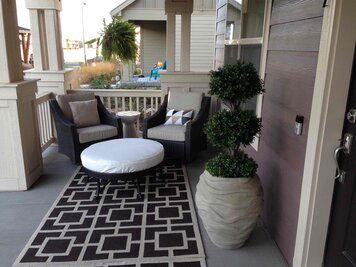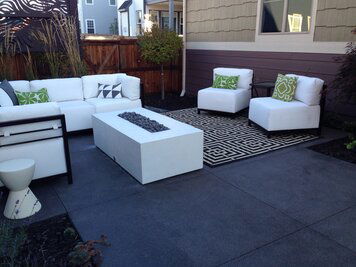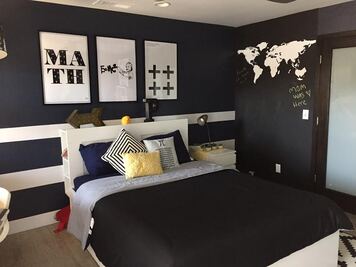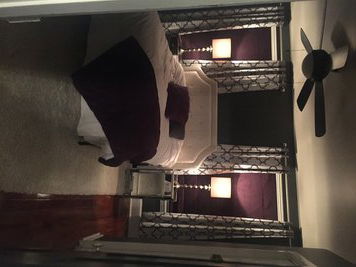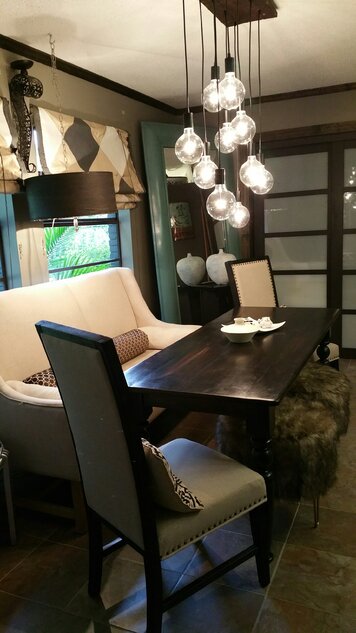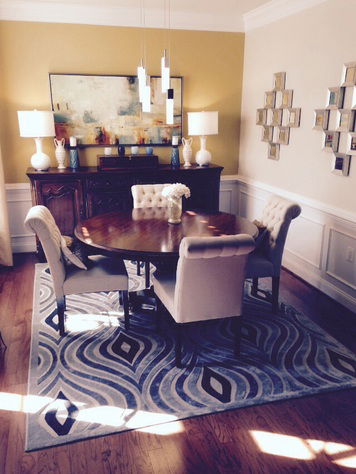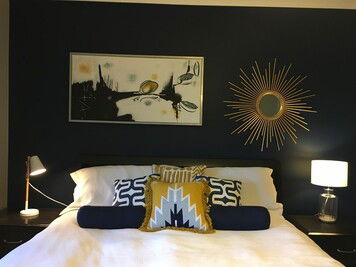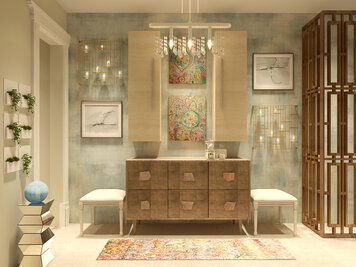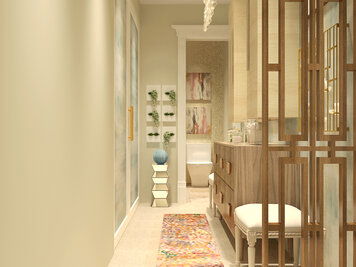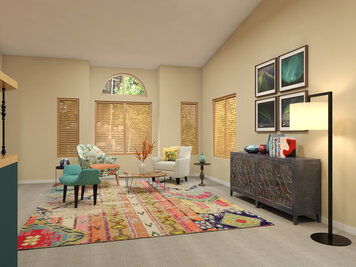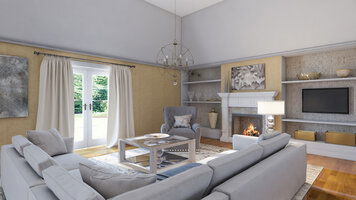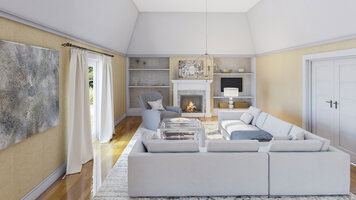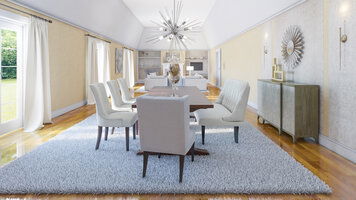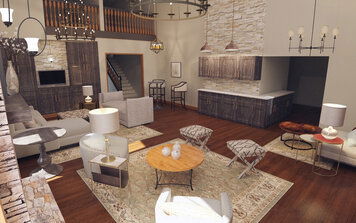 Modern Transitional Kitchen