Alejandra E.
Alejandra works beyond the client's wishes & desires. Her passion for creating unique spaces brings superior results. Alejandra always finds innovative, effective, and exceptional ideas to work within her projects, making the client's vision a dream come true.
What drives you to design?
Since I was a child I used to spent hours making floorpans and decorating spaces. Both residential and commercial spaces were interesting for me to design. I remember designing and decorating offices and rooms of my own house.
Describe your favorite project:
My favorite project was the one I did for my last presentation at the university. It was a sustainable cultural and art center located in Wynwood. It was a three story building with 30,000 sqf. The first floor was the reception, some exhibitions and the gift shop. The second floor had a reading area, more exhibitions, workshops, and a theater. Last but not least, the the third floor, it had the reception for the restaurant, seating area for the restaurant and a beautiful outdoor area with lots of plants and a viewpoint. Everything was inspired by the artist Kandinsky.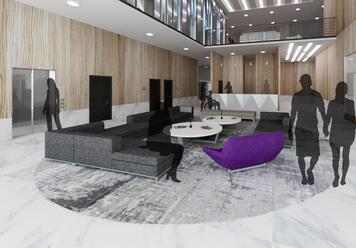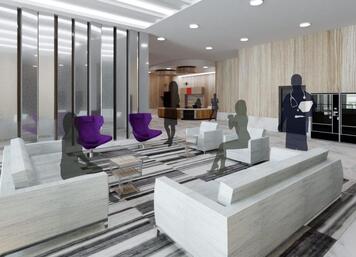 Reception area and nurse station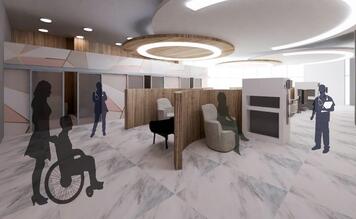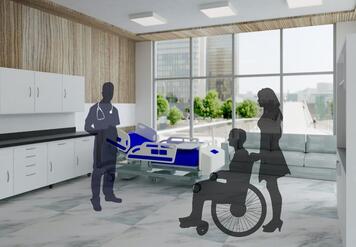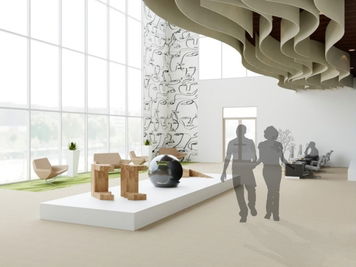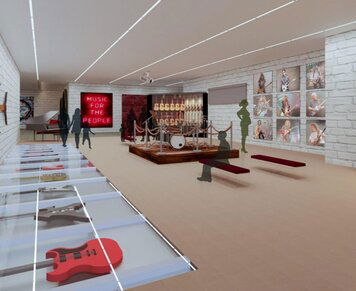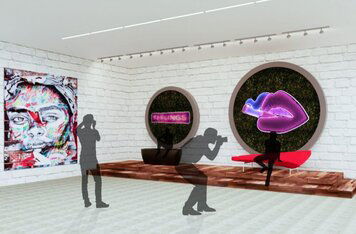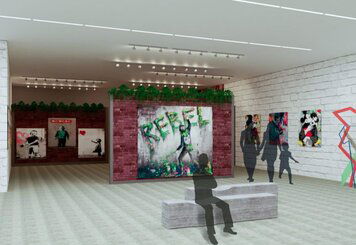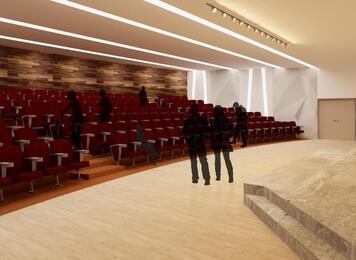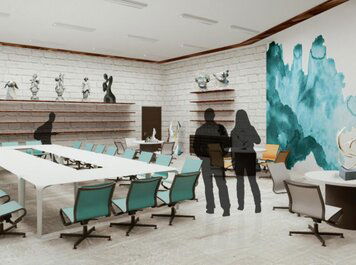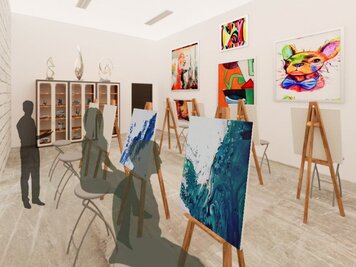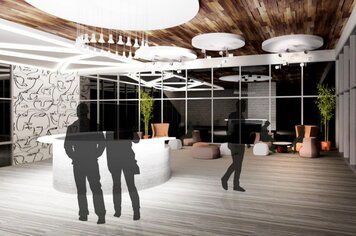 Restaurant reception area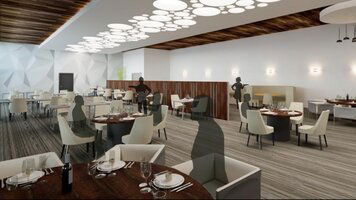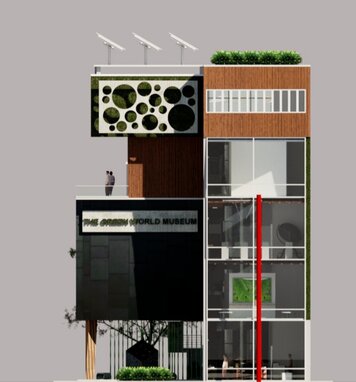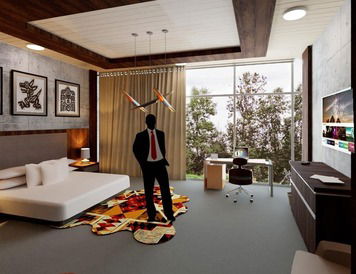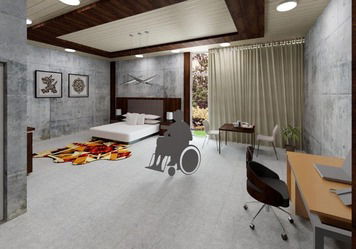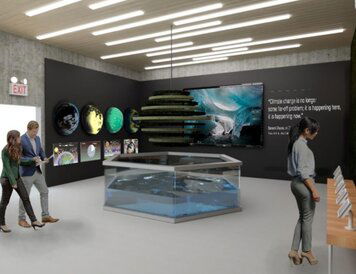 Global warming exhibition