Aleighen B.
Aleighen has a BAA in interior design and has worked all across the country the past thirteen years gathering invaluable design knowledge along the way. She has always been creative; from a young age, she was moving around furniture in the living room, spending hours drawing and coloring and spending weekends with a tool belt helping her father on job sites. It only made sense to follow the career path of an interior designer where all those creative elements come together. Her favorite thing about design is when the project is done, the client is smiling at their new space and they say "thank you for listening".
What drives you to design?
What drives me to design is solving the clients "problem" and then seeing how happy they are with the final result. I love when I am giving presentations and the client can't visualize it- so I get to tell them the story of their space: create the space for them through my words, drawings, and renderings -bringing it all together so they "see" the project.
Describe your favorite project:
I had the opportunity to work long distance with a client while I was in Florida and they were in Connecticut- working on their new home in Ameila island. The house was very defined in its current style and decor. To go through and put new floors, paint, fixtures, furniture and all around a whole new twist was so incredible! The rooms didn't even look the same! The previous owner visited and commented how she couldn't believe it was her old house! It was so special to make that transformation for the client.
Describe your ideal project:
To design an all "green" home, in a beautiful wilderness location. Almost as though it were it's own little bubble of living.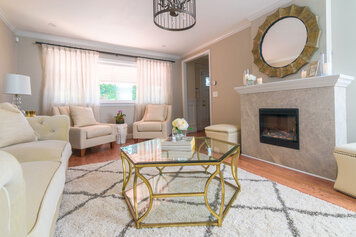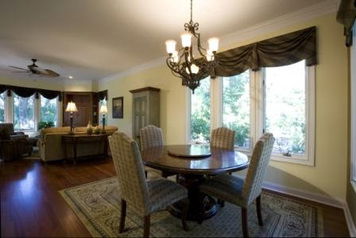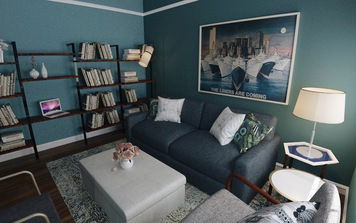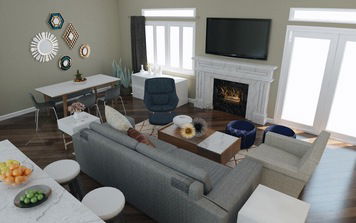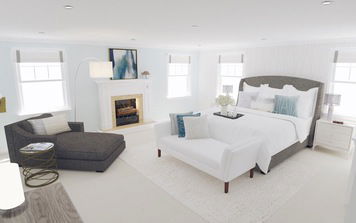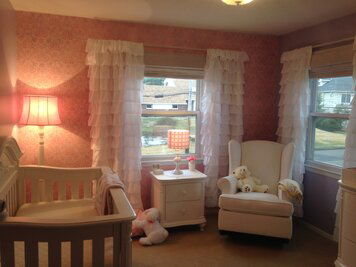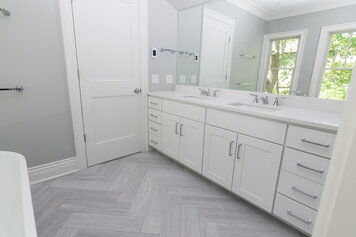 Spec house master bathroom details