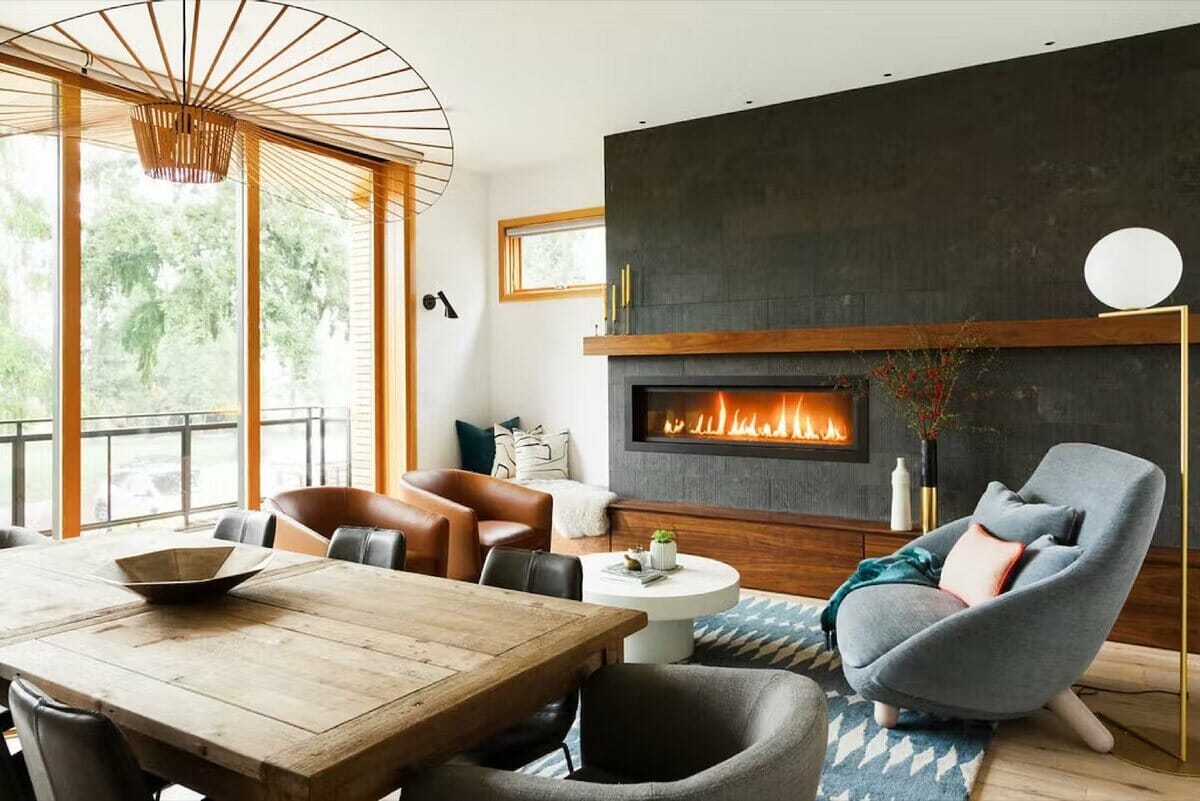 Winston-Salem interior designers specialize in creating beautiful, functional living spaces with a little Southern charm. Whether you're hoping to update your kitchen, renovate your bathroom, or simply give your home a fresh new look, these experienced professionals work to make your vision a reality. So without further ado, allow us to introduce you to the best Winston-Salem interior designers and decorators near you!
Interior Design in Winston-Salem, NC
The architecture in Winston-Salem is an array of styles from historic Greek Revival to American Craftsman and more. And as varied as the homes' exteriors, you can find interiors of all types in this burgeoning Southern city. Yet one thing remains consistent – there's certainly no shortage of quality, stylish design. From relaxed rustic to curated contemporary, the interior design in Winston-Salem is making its mark. 
Looking for affordable interior designers near you? Then, check out our limited time Winston-Salem Interior Design Deal you don't want to miss!
Top Winston-Salem

Interior Designers
Winston-Salem interior designers might not be in a design metropolis, yet they're still pushing boundaries and creating alluring interiors. Let's meet their best representatives.  
Tracy Warren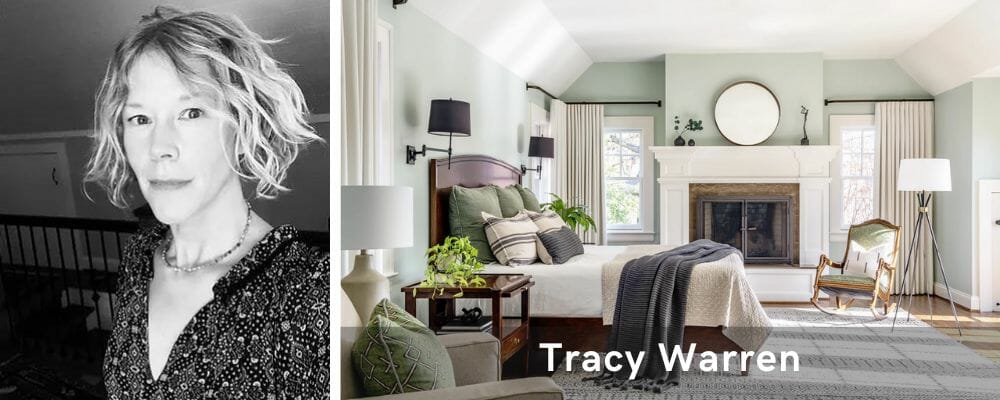 Tracy Warren is one of the interior designers in Winston-Salem, NC, with an extensive creative background. Her experience includes working with design studios in Los Angeles and Chicago on a broad range of commercial and residential projects. Tracy's current main focus is on space planning and designing homes. Nevertheless, you will also find retail spaces, corporate offices, and hospitality/hotel design in her portfolio.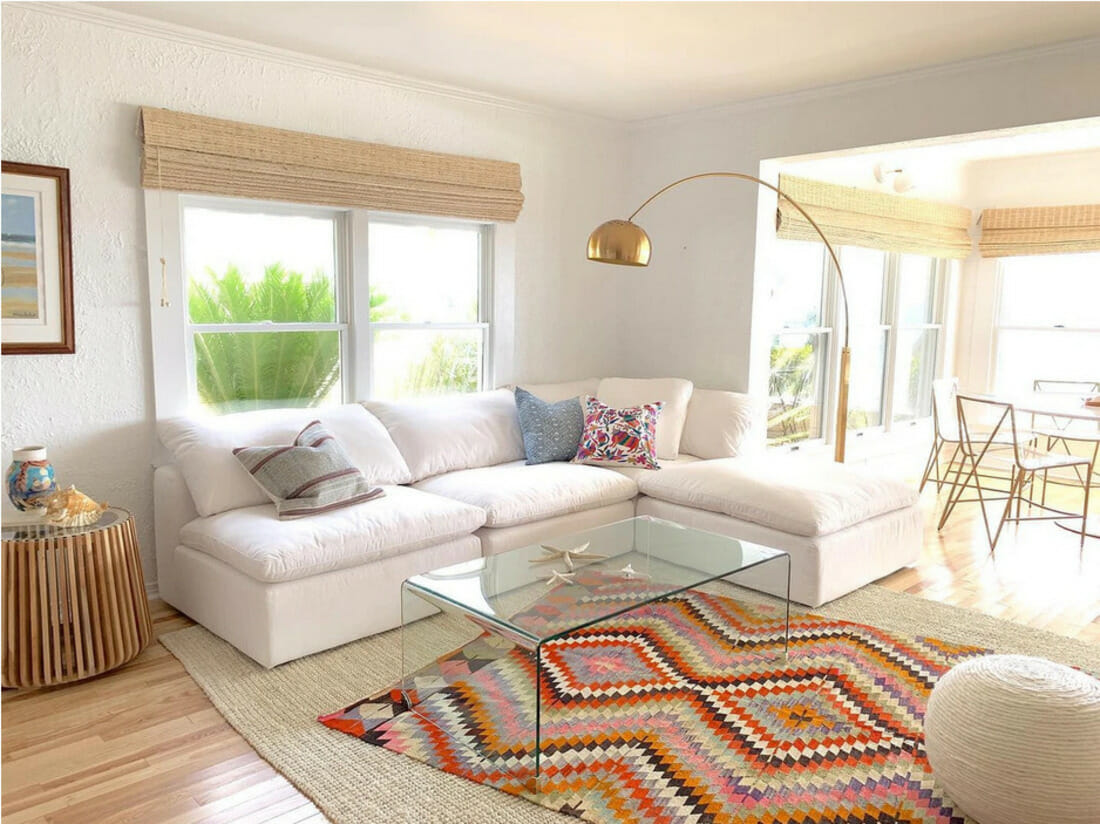 WHAT WE LOVE: Tracy's passion for finding the perfect balance between form and function.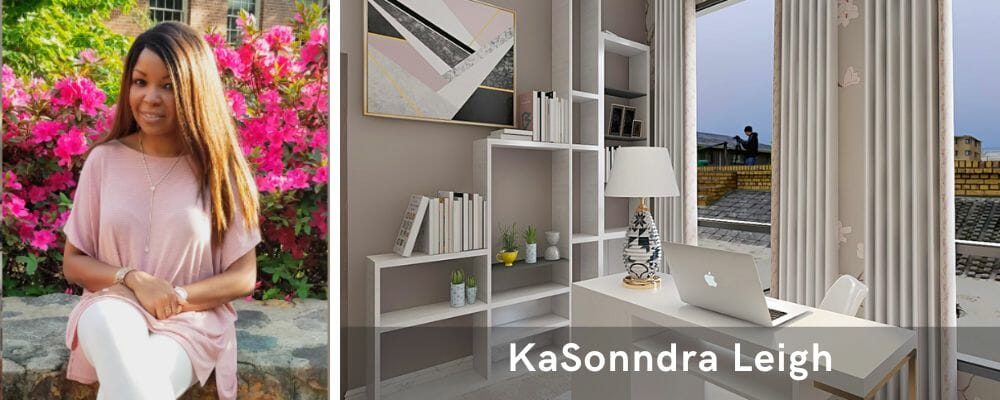 As one of the top Winston-Salem interior designers near you, KaSonndra Leigh brings a unique perspective to her work. Drawing inspiration from her travels to the Mediterranean and Japan, she blends ancient beauty with modern culture to create stunning but also practical spaces. Furthermore, KaSonndra is able to approach design from both a technical and philosophical standpoint. This allows her to create concepts that are not only visually stunning but also superiorly functional. 
KaSonndra's work entails a variety of projects ranging from open-concept living, home offices, and kids' rooms to extensive retail areas. Allowing herself to create individual pieces, a one-of-a-kind design for each assignment, she certainly treats her clients to a unique experience. KaSonndra's goal is to create interiors that will guarantee happiness not only to the inhabitants but also to anyone else who enters a room. 
WHAT WE LOVE: Vibrant interiors, full of life, color, and visual dynamics all at unbeatable prices!

Leigh Ann Raines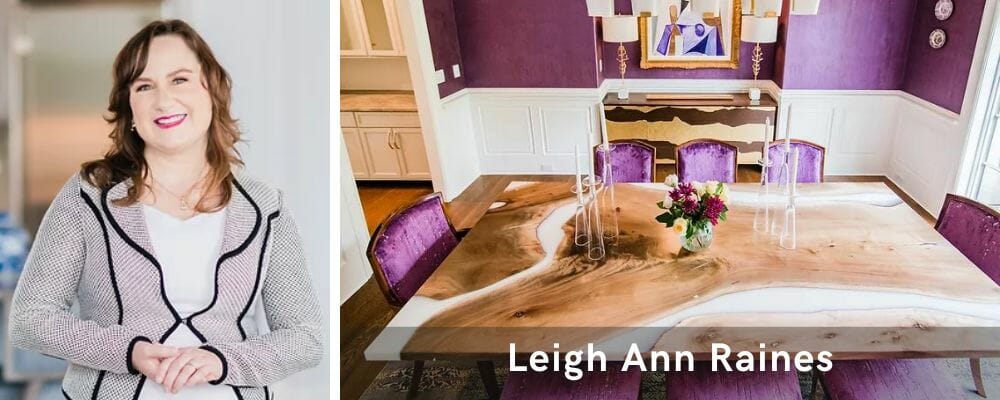 Leigh Ann Raines is a Winston-Salem interior designer and founder of Chic By Design, LLC. A magna cum laude graduate from Appalachian State University, Leigh Ann has always had a passion for interior design. As an executive with over 12 years spent at The Walt Disney Company, Leigh Ann honed her creativity, strategy, experiential design, and customer service skills. These skills have become essential in her work as an interior designer, allowing her to offer creative, practical, and attractive solutions aligned with each client's individual style.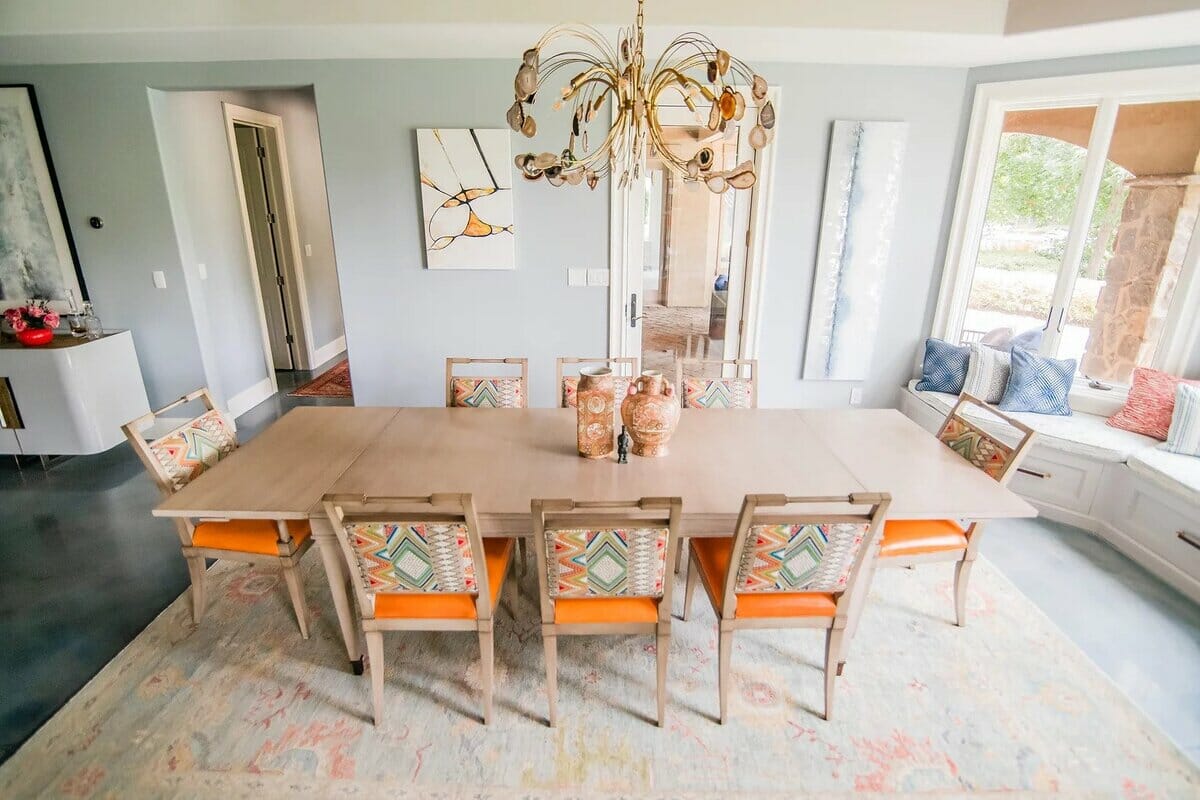 ​WHAT WE LOVE: Designs that honor and complement the architectural style of the home.
Cheryl Luckett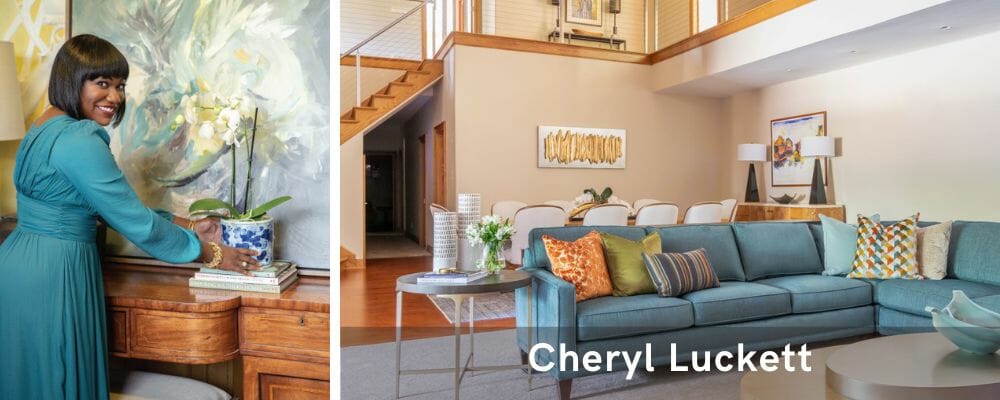 In the world of professional interior design in Winston-Salem, NC, Cheryl Luckett's style has been described as "opulence in reach." Such a moniker is primarily due to her intense focus on vintage treasures and restyled pieces. Cheryl believes that spaces must provide a sense of well-being and that inhabitants should love their homes inside and out. She launched her interior design business, Dwell by Cheryl Interiors, in 2012. Ever since her ability to transform a space has continued to receive rave reviews from clients.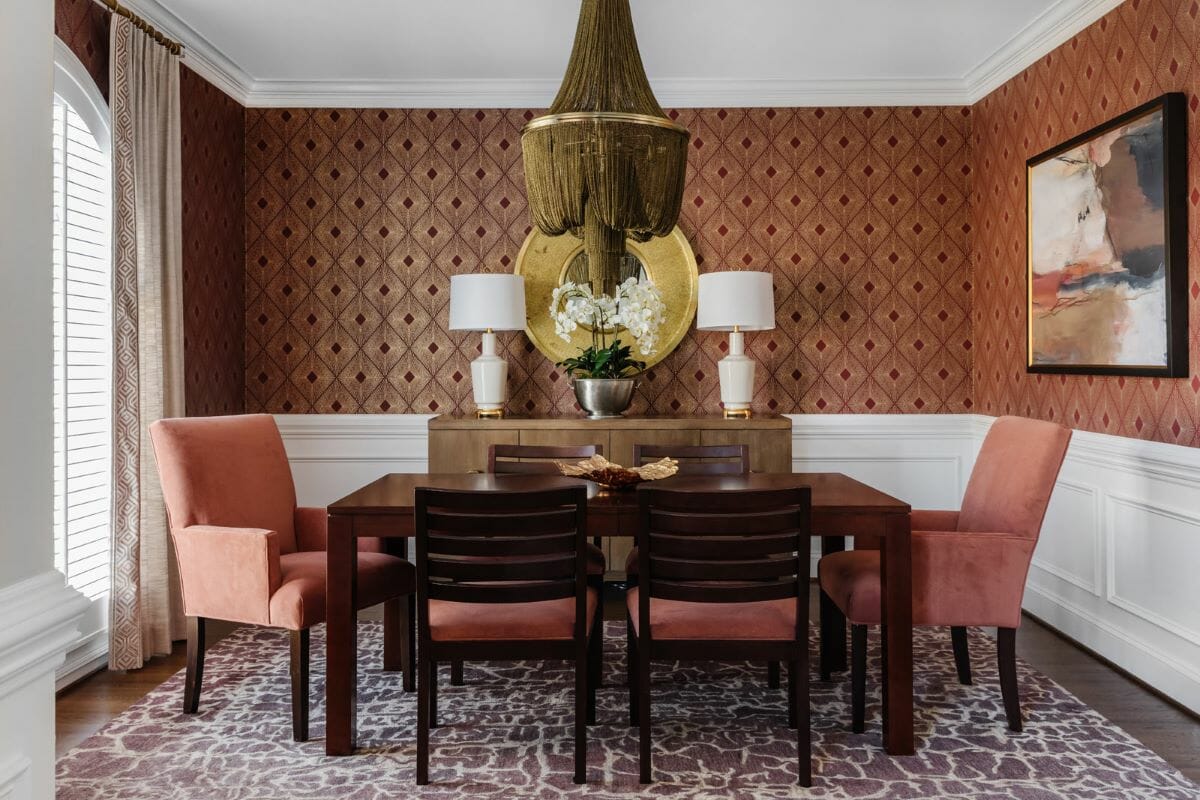 WHAT WE LOVE: Cheryl's design aesthetic is sophisticated but livable; easy but with attention to detail. 
Susan Carson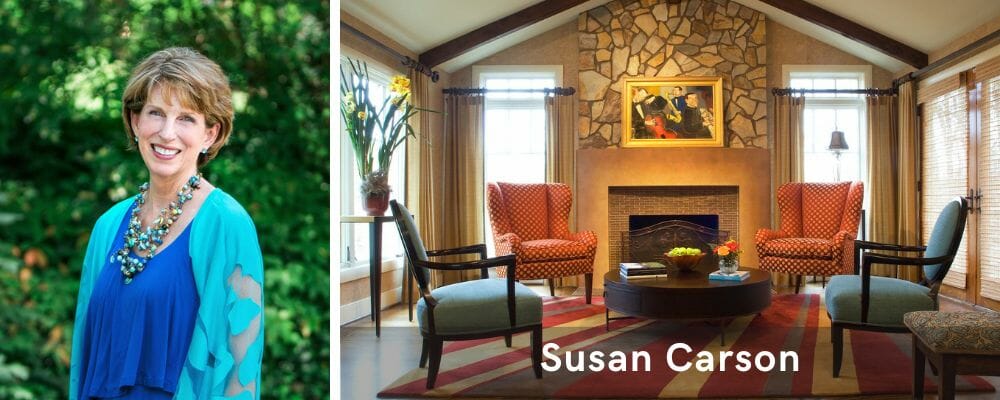 As the head of Design Authentic Interior Design in Winston-Salem, NC, Susan Carson has been providing creative services for over 25 years. She prides herself on delivering boutique design solutions that nourish each client with a uniquely tailored creative experience. Her team specializes in a clean, classic aesthetic renowned for its attention to detail. Along with the interior design, Susan also offers pre-construction space planning, art procurement, and placement services.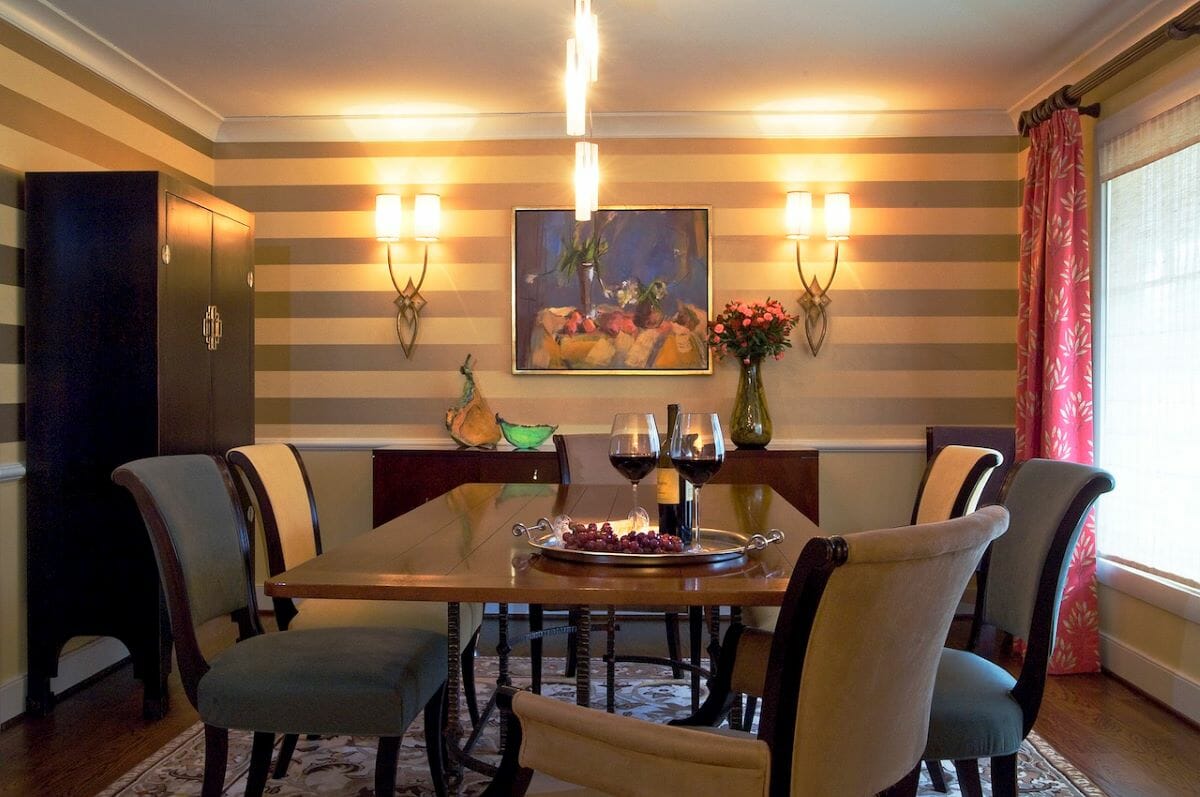 WHAT WE LOVE: Elegant interiors that elevate classic layouts with a layer of "here and now" 
June DeLugas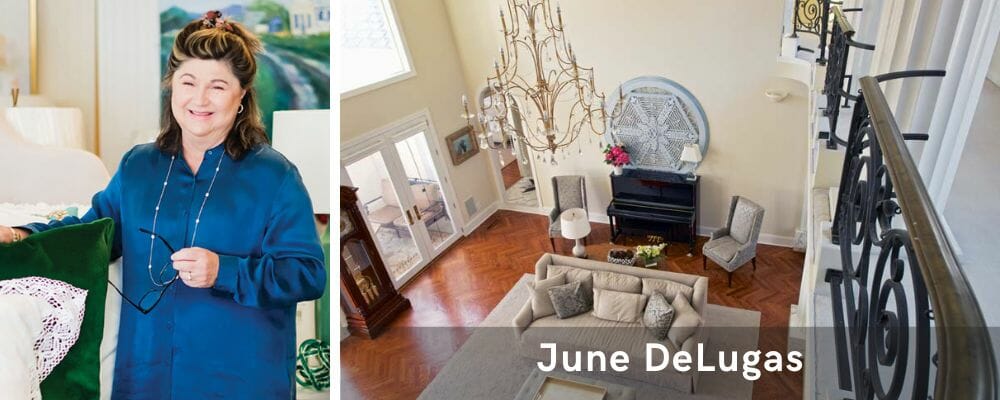 Above all, June DeLugas believes that your home should reflect your unique style and personality. Therefore, she offers complete interior design services, from initial consultations to custom design orders, aiming to help each client find and express their visual voice. Leading an experienced team of interior decorators in Winston-Salem, June creates unique design plans that fit each client's budget and lifestyle. Consequently, June DeLugas Interiors won many awards over the years for outstanding interior design services.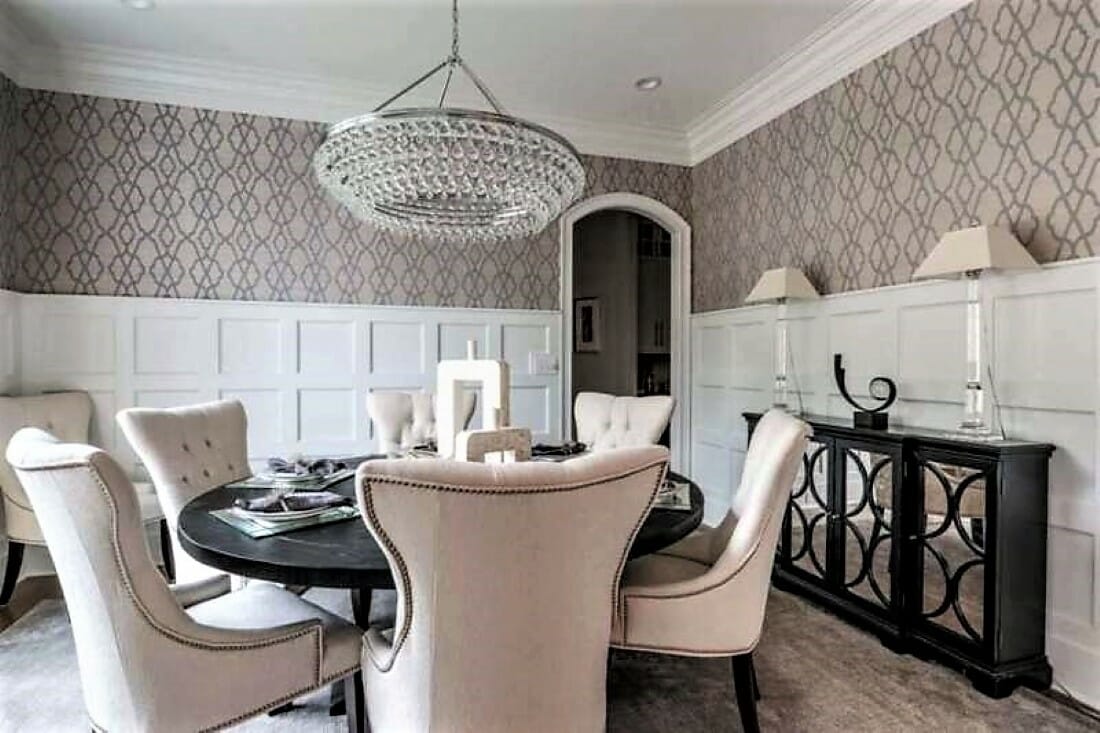 WHAT WE LOVE: An exceptional variety of designs, yet all of them focusing on timeless values. 
Happy Martin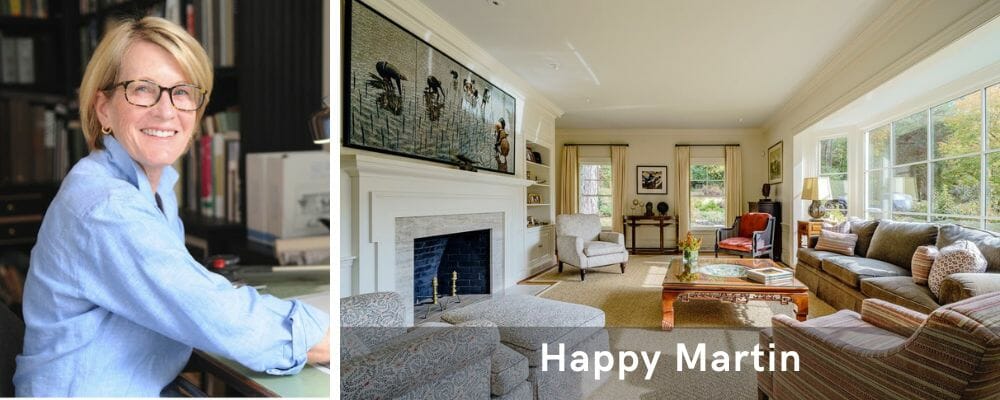 Like the name says, Happy Martin's easygoing attitude ensures a smooth design process and complete client satisfaction. Working closely with each client, she takes great care to learn everything about their taste, lifestyle, and needs before beginning any project. As a result, she delivers spaces that perfectly reflect the client's character and taste. Whether it's a cozy cottage or a grand estate, Happy Martin enjoys creating a space that feels like home.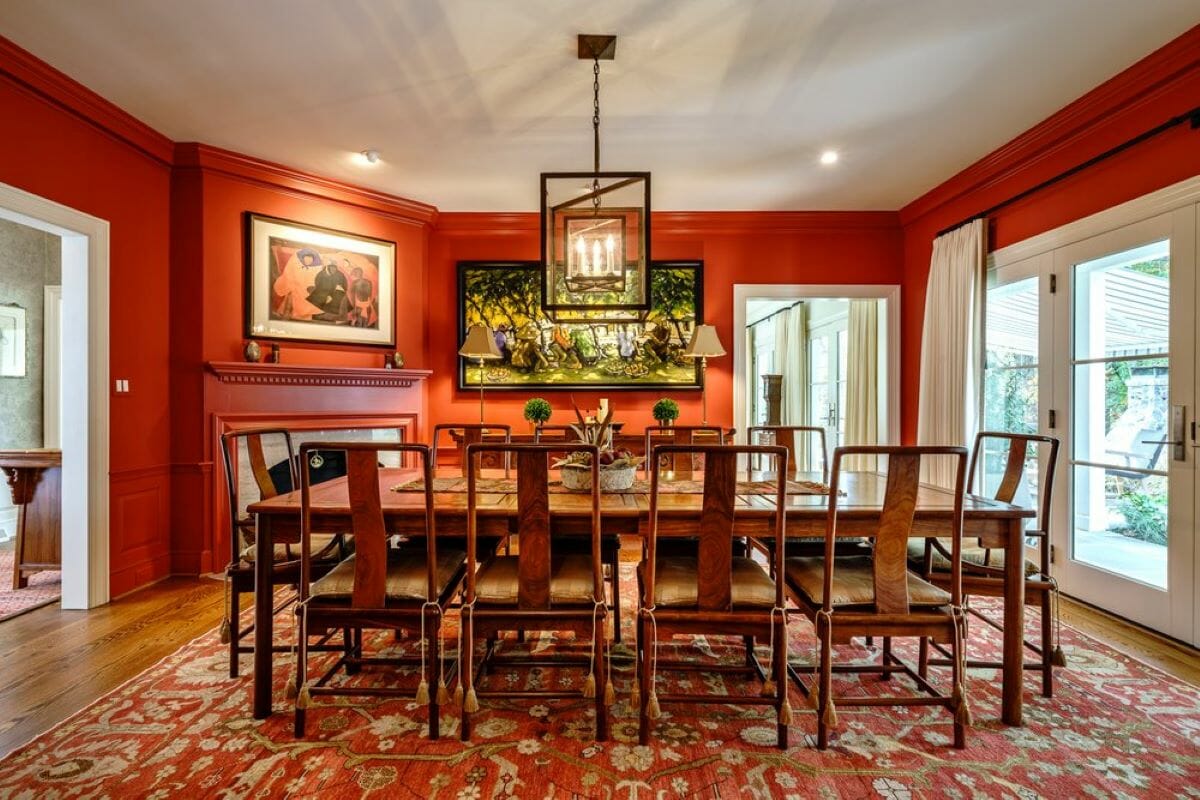 WHAT WE LOVE: A cheerful spirit in timeless yet current interiors communicated through pattern and color. 
Leah Mims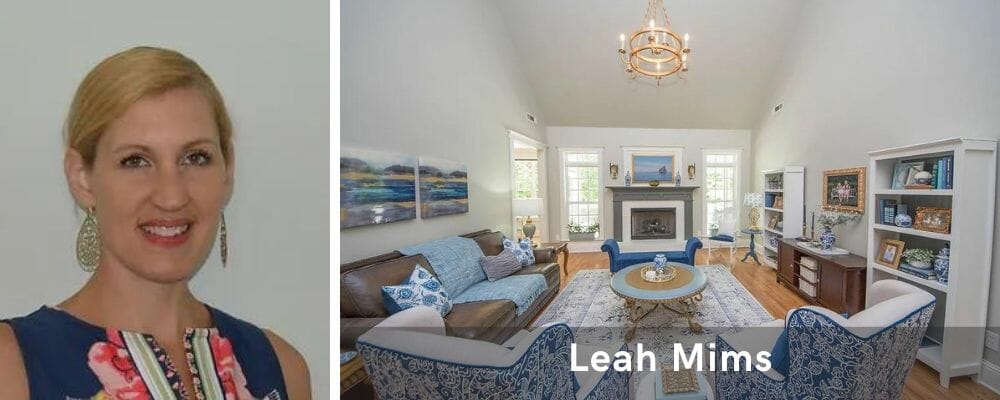 As an interior designer in Winston-Salem, NC, Leah Mims often gets asked about where her inspiration for the design comes from. As a daughter of a builder, she would often watch him design and construct. Simultaneously, she learned the importance of making a house into a warm and inviting home from her mother. Those early experiences shaped her everlasting passion for creating functionally beautiful spaces that make people happy as a result. Today, Leah considers transforming rooms into stylish, comfortable oases a powerful motivational force powering everything she does.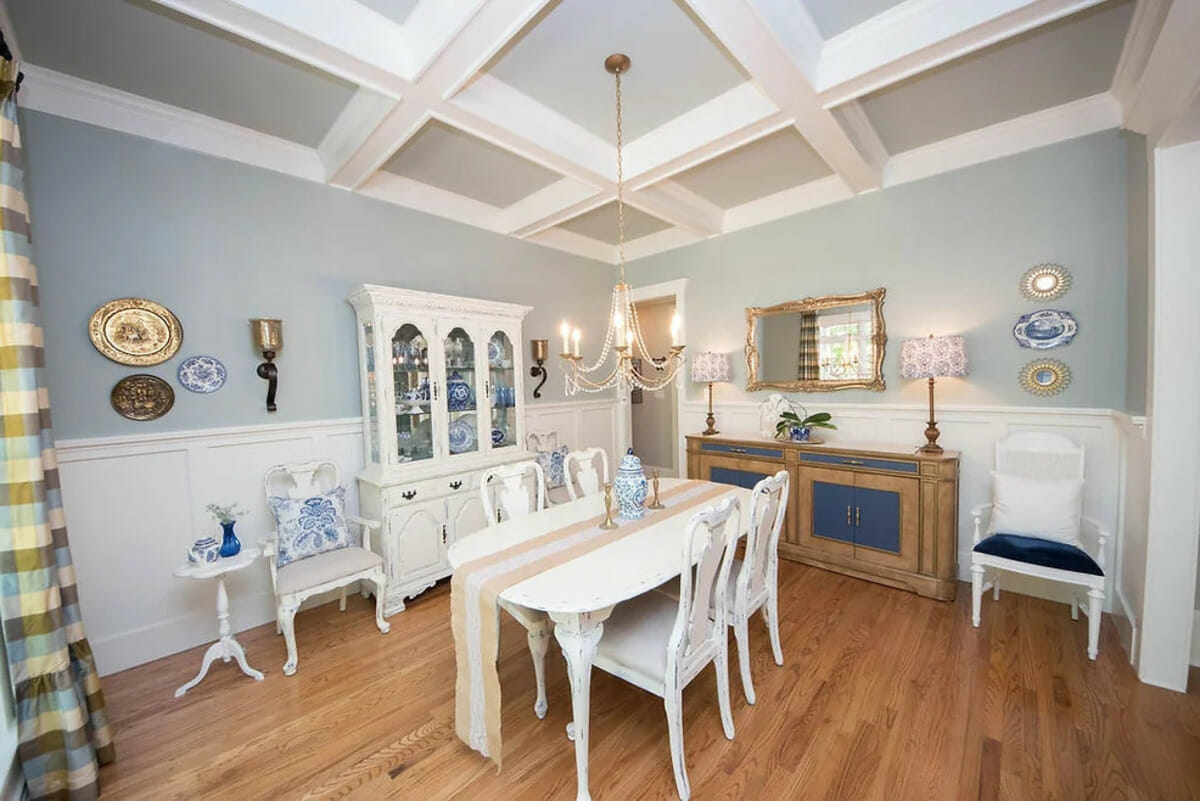 WHAT WE LOVE: Interiors composed to inspire; and also skillful mixing of vintage pieces with new modern ones.
Martha Riggs Lowry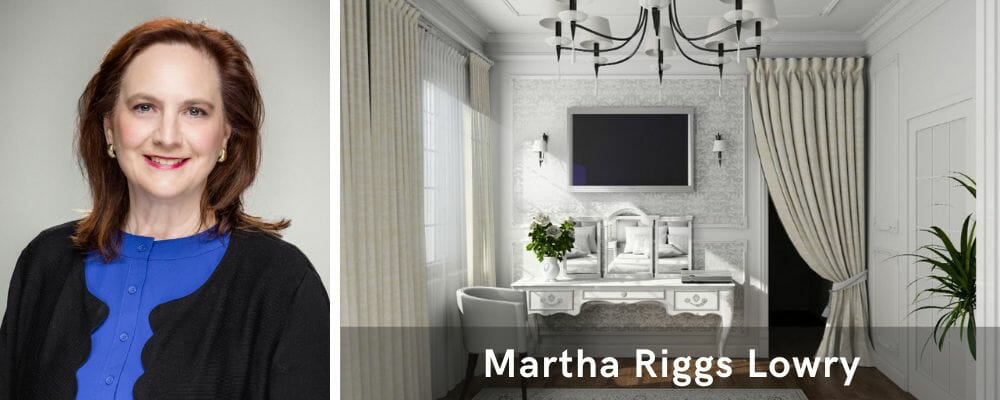 Design of the Times, Inc. is a Winston-Salem interior design firm that has been successfully operating for almost three decades. Martha Riggs Lowry, the President and CEO, specializes in residential design, turning houses into homes. She is an allied member of ASID ( American Society of Interior Designers) and has served on the Board of the Carolina Chapter of ASID.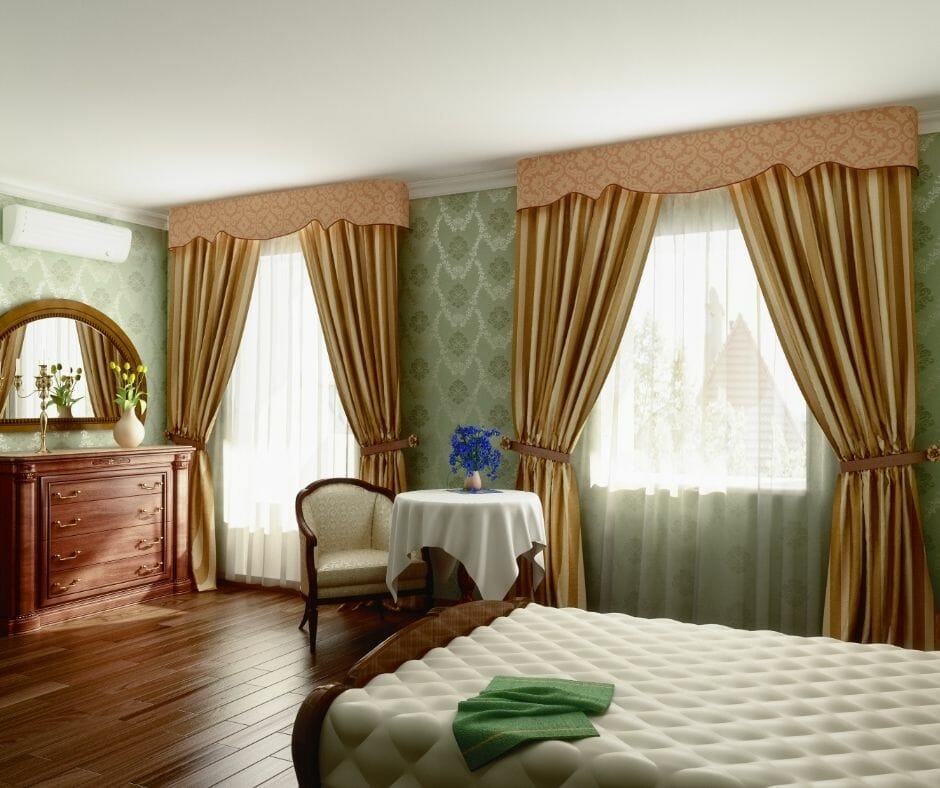 WHAT WE LOVE: Functional interiors with classy but also homey vibes. 
Amy Hopkins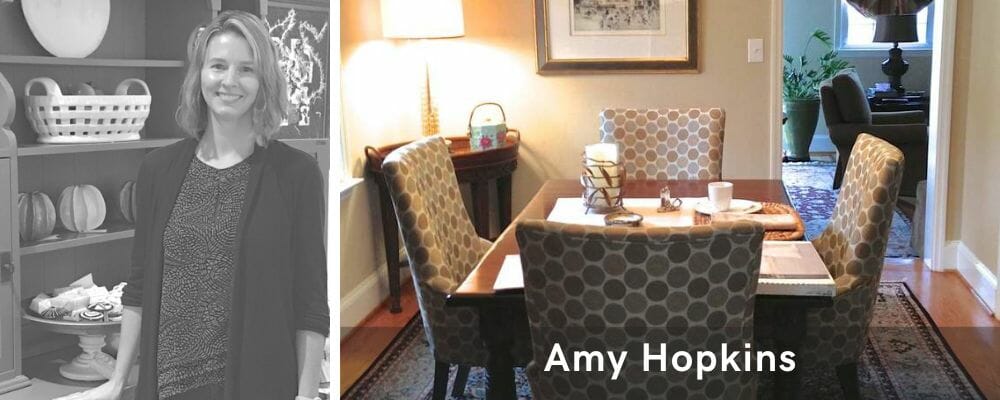 Amy Hopkins graduated in 1997 with a Bachelors of Science degree in Housing and Interiors after completing an internship with a design firm in Asheville, NC. Ever since, she has been working on projects ranging from minor interior updates to full-scale renovations and new construction homes. No matter the size or scope of the project, Amy's goal is always to create beautiful and functional spaces. Her design goal is to reflect her clients' unique styles, at the same time properly meeting their everyday needs.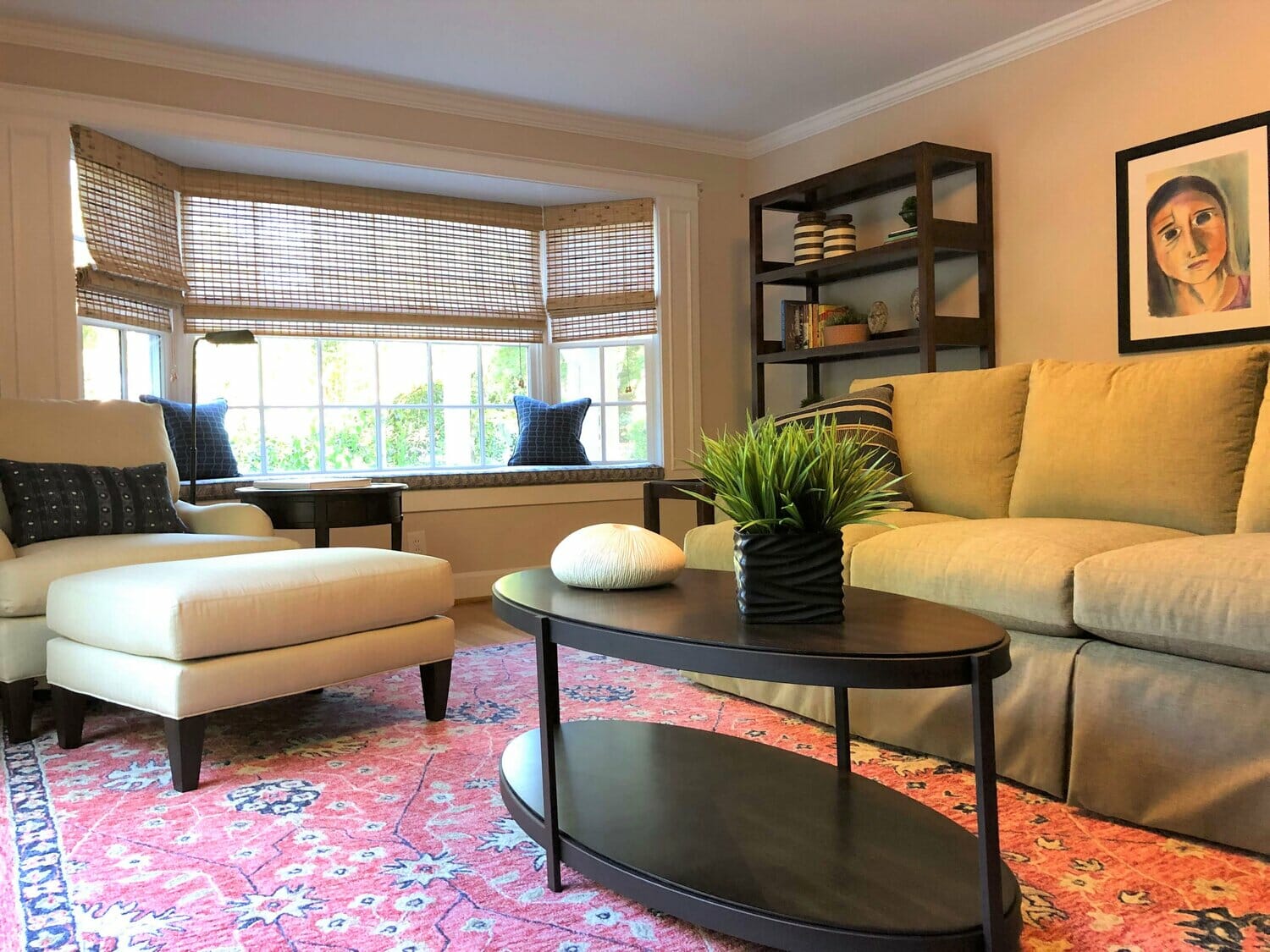 WHAT WE LOVE: Timeless interiors made homes by skillful accessorizing. 
Looking for the top Winston-Salem interior designers near you?
Our team of leading designers can certainly help create your dream home. So, simply schedule a Free Interior Design Consultation to get started with a top designer today!


Featured image: [1]